Texas Roadhouse rolls you can make at home! We love that Stephie used one of her great-grandmother's recipes for inspiration.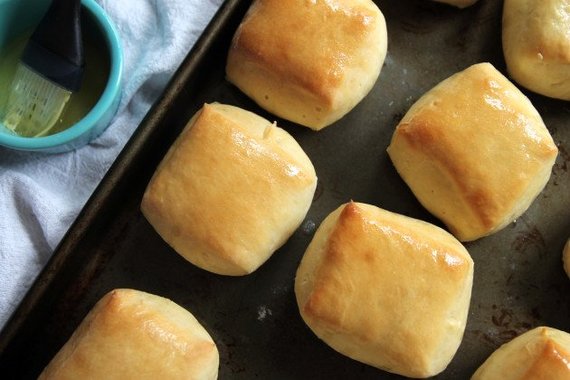 Bread. Rolls. Carbs. They're pretty much my life-line.
So it should come as no surprise to anyone that one of my favorite yeast rolls are those served at Texas Roadhouse restaurants. Now, in case you have never been to a Texas Roadhouse before, let me explain the glory of these rolls to you: The roll itself has just a hint of sweetness and a fluffy texture that still maintains its structure. They're served hot and topped with melted butter, and served alongside what can only be described as the holy grail of condiments: cinnamon honey butter.
Did you just swoon and/or drool a little? Because I certainly did.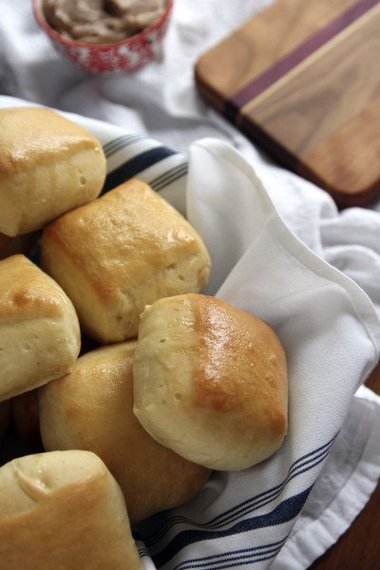 I needed a solid base recipe for these rolls. When I need a solid recipe I turn to my most valued source: my book of my great-grandmother's recipes. I have made dozens of my great-grandmother's recipes and they never let me down, so I knew I could count on her expertise for fantastic yeast rolls. With just a little bit of tweaking for spot-on flavor, this recipe was also a success.
This recipe makes a perfect copycat of the rolls you get at Texas Roadhouse. It uses half a cup of honey for the perfect amount of sweetness and uses two eggs, which helps give the rolls the structure and texture of the original.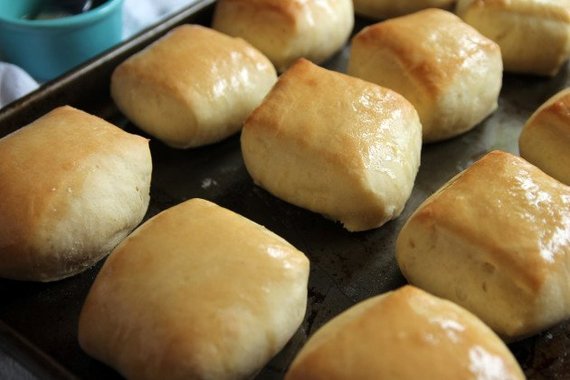 But please, for the love of all that is holy, do not even consider making these rolls without making the cinnamon honey butter. Literally, honey and butter and cinnamon are the only ingredients you need to make the best butter you've ever had. In fact, I encourage you to make extra and put it on everything. Put it on rolls. Put it on toast. Put it on sweet potatoes. Put it on squash. Put it on all the things.
Make these rolls. You need them in your life. I promise this.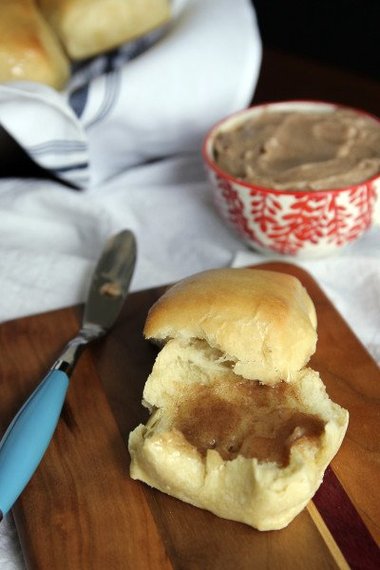 Stephie is all about encouraging the art of cooking in her friends and family through her blog,
. We love that she's also encouraging classic favorites as our
expert, taking back of the box favorites and updating them for the way we eat today.