Being a grown-up during winter holiday gift-giving season can be a little tough. There comes a certain point where you start to request things you need for practical reasons as gifts. Things like coats, household items, (heaven forbid) socks. Occasionally during this season we stumble upon something so silly, so childish, so inherently useless and we want to just shout, "Holy cow, I want that!"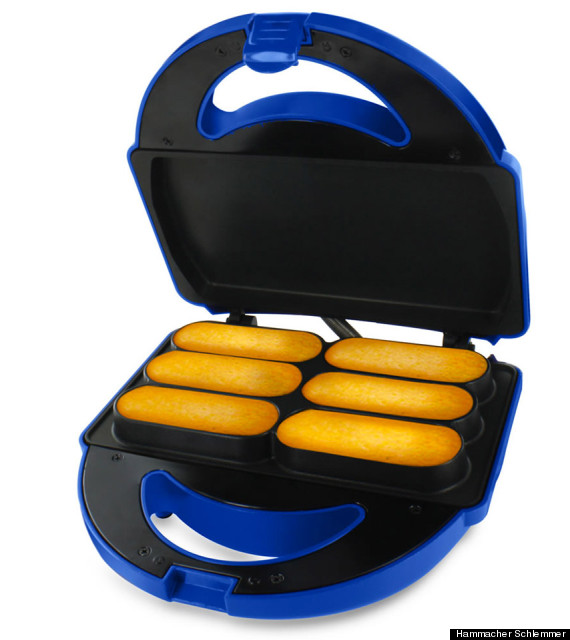 Of course we don't need this. No one needs a Twinkie-maker. Remember when we all lost our minds, though, once the news that Twinkies were going extinct broke? Remember how we similarly lost our minds when we heard Twinkies were coming back? Well, we still haven't eaten a Twinkie since their return since we know they're basically filled with garbage. Maybe with this thing, we'll get back on the Twinkie bandwagon. Maybe we'll get crazy and make a bunch of new flavors -- cinnamon, green tea, dulce de leche -- think Japanese Kit Kat flavors, but in Twinkie form. Or maybe we'll calm down and just ask for a coat.
If you know someone who wants but doesn't need their own homemade Twinkie machine, you can get them one for a cool $30. Happy gift giving season!
Related
Before You Go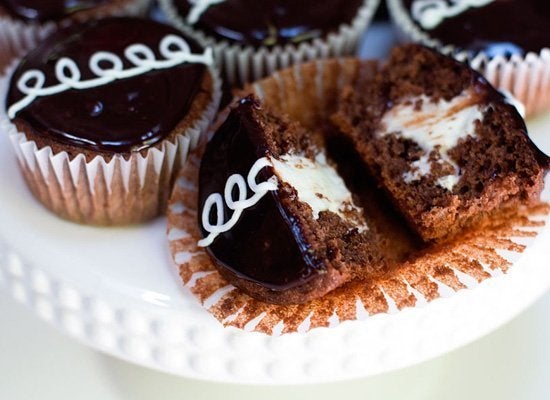 Homemade Snack Cakes