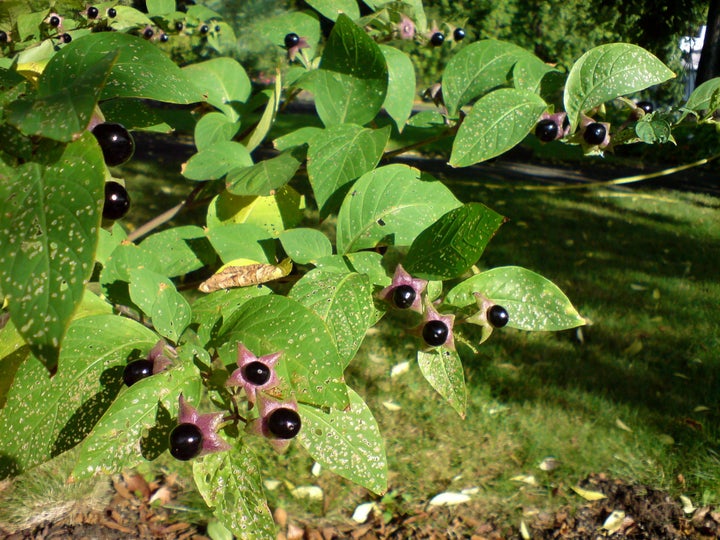 Atropa Belladonna, usually referred to as belladonna, is a poisonous plant that has been used as a medicine throughout history. Due to its toxic properties, belladonna is considered unsafe for consumption in large amounts for both adults and children. Shockingly, the FDA has found that teething products contain this poisonous ingredient and issued a warning to all consumers. Even more disastrous is the fact that it's not the first time they find this ingredient!
What did the FDA find?
On January 27, the FDA announced that its laboratory analysis found inconsistent amounts of belladonna in certain homeopathic teething products. In some cases, the belladonna content in these teething tablets was significantly higher than it was displayed on the label. Bearing these findings in mind, FDA is warning consumers that homeopathic teething tablets pose an unnecessary risk to infants and children hence you should avoid them.
After finding belladonna content in these products, the FDA contacted Standard Homeopathic Company in LA, the manufacturer of Hyland's homeopathic teething tablets, regarding a recall. Unfortunately, the company has refused to do so although they discontinued the production.
The growing issue here is that homeopathic products haven't been evaluated or approved by FDA for effectiveness and safety. As a result, brands assume they are not obliged to follow certain standards, display accurate ingredient information, and so on. Despite the fact that belladonna has been used since ancient times and many manufacturers include it in their products, little is known about this plant and evidence regarding its benefits is inconclusive and limited.
The agency suggests that parents and caregivers avoid giving homeopathic teething tablets to their children and, instead, consult their doctor about safer alternatives. If you've been giving these tablets to your children, seek medical assistance if a child experiences the following symptoms:
FDA's long battle with brands using belladonna
As mentioned above, this isn't the first time FDA finds high levels of belladonna in homeopathic teething products. In September 2016, they issued yet another warning about homeopathic tablets and gels containing belladonna. The products were distributed by CVS, Hyland's, and most likely some other brands that sell their items both in retail stores and online.
Two months after the announcement, in November 2016, Raritan Pharmaceuticals recalled three belladonna-containing products, two of which were marketed by CVS. However, Hyland's declined to do so. In fact, in October 2016, the issued a statement claiming the company includes the safe and small amount of this particular ingredient. According to the press release, belladonna is included in tablets to ease inflammation, redness, and discomfort of the child's gum that often occurs during the teething process. The company claims that the amount used is minuscule compared to conventional medicines containing the same ingredient. Hyland's also specified that the body clears belladonna alkaloids from a single does in a matter of hours thus it would be highly unlikely for the ingredient to build up and cause damage. It seems like FDA experts don't agree and consider higher does than displayed dangerous for children and babies.
Seven years ago, in October 2010, the FDA warned consumers to stop using and discard Hyland's Teething Tablets suggesting that the brand will recall their products. Evidently, that didn't happen since Hyland's teething items remained on the market and were subjected to additional two FDA's announcements in 2016 and the latest one in 2017.
What is belladonna?
Belladonna is a plant recorded as native in both Italy and Greece. The name of this plant translates to a beautiful lady and although it's not quite clear how it got this name one theory suggests that women in Italy used the juice of belladonna berries to enlarge their pupils, for sensual appearance. According to some accounts, Italian women also used it as a face wash to get pale complexion as it was unfashionable to have red cheeks.
Despite its toxicity, belladonna is used as a sedative to stop bronchial spasms in asthma and whooping cough and as a cold and hay fever remedy. It's not uncommon for manufacturers to use this ingredient in ointments applied to skin and joints in rheumatism, leg pain, sciatica, and so on. It is also dubbed effective for alleviating irritable bowel syndrome. Although the plant has been used throughout the history and it is included in the formula of ointments, gels, tablets etc. little is known about its efficacy. Before buying any belladonna-containing product, for both children and adults, it is strongly advised to consult a health care provider.
Side effects
Belladonna is safe in cases where the doctor prescribes some medication and a patient takes as suggested. The biggest issue with over-the-counter and homeopathic products is that their safety and efficacy aren't evaluated by the FDA and although these brands usually list a number of benefits of belladonna, there is no evidence to support those claims. And since manufacturers tend to show the lower amount that the one actually used, it raises safety concerns. Consumption of belladonna-containing medicines can induce the following adverse effects:
Urinary hesitancy and retention
Conclusion
On Jan. 27, the FDA issued warning to all consumers advising them to stay away from belladonna-containing homeopathic teething products. The agency discovered that brands like Hyland's include a larger amount of this ingredient than presented on the label. It is important for parents and caregivers to consult the doctor about safer alternatives.
http://www.fda.gov/NewsEvents/Newsroom/PressAnnouncements/ucm538684.htm
http://edition.cnn.com/2017/01/27/health/homeopathic-teething-belladonna-fda/
http://www.fda.gov/NewsEvents/Newsroom/PressAnnouncements/ucm523468.htm
https://www.hylands.com/news/teethinginfo.php
http://www.fda.gov/ForConsumers/ConsumerUpdates/ucm230762.htm
https://archive.org/stream/belladonnaastud00incgoog#page/n8/mode/2up
http://www.healthline.com/health/belladonna-dark-past#4
https://www.drugs.com/sfx/belladonna-side-effects.html