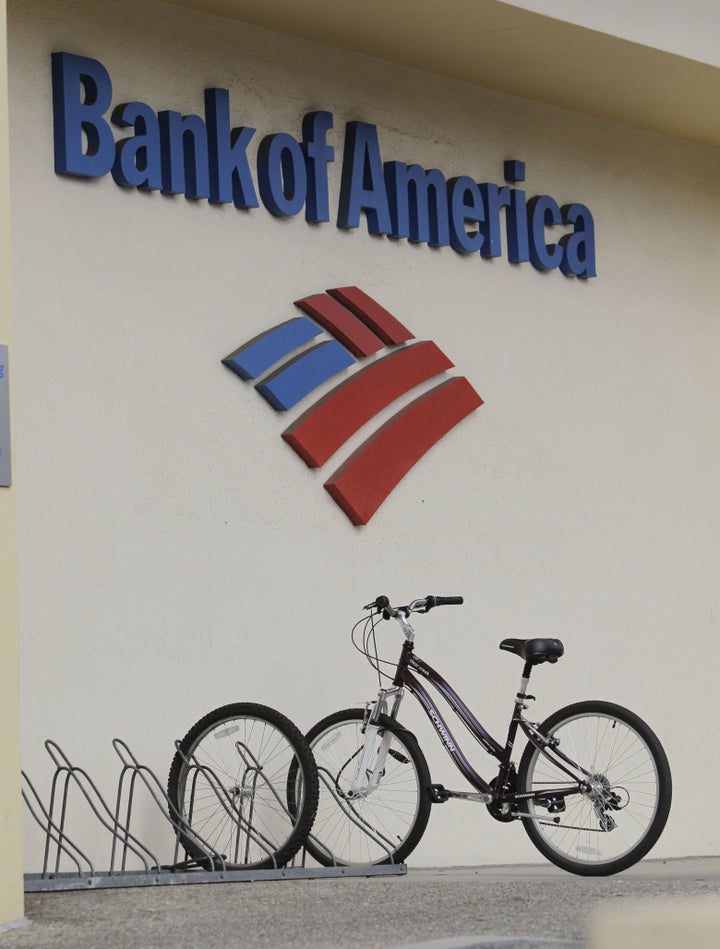 A California homeowner sued Bank of America in small claims court and won $7,595 from the bank after it burned him on a mortgage modification.
"It was a good victory for me and I think for homeowners around the country," Dave Graham told HuffPost.
Graham, who lives in Big Bear City, Calif., applied for a loan modification under the Obama administration's Home Affordable Modification Program, which is supposed to give eligible borrowers a "permanent" five-year modification if they make reduced payments during a three-month trial period.
Graham said his trial dragged on for 18 months. He said he made every payment until Bank of America told him in May that he didn't qualify for HAMP, and that he'd lose his home unless he paid about $7,000 to make up the difference between his normal monthly payments and the reduced payments he made during the trial period.
"Each month when I did talk to them I was informed it's still under review -- as long as you keep making this trial payment everything will be fine," said Graham, 53. "At some point I started receiving notices from my credit cards that they were reducing my credit amount due to recent problems making my mortgage payment on time."
Bank of America mortgage service specialist Anthony Lopez admitted during a Dec. 15 hearing that the bank continued taking Graham's payments even after Graham had no chance of getting a modification, according a transcript of the hearing provided by Alan Sims, a forensic real estate specialist who helped Graham make his case.
"People that do take these calls aren't let's say experienced or certified negotiators. They are collectors," Lopez said, according to the transcript. "They have minimal training in the modification process."
Graham, who faces reduced income after retiring from his job as a shift foreman at a grocery distribution center, said he never would have bothered with HAMP had the bank not sent him a packet saying he should apply. "I would have found some way to [make my payments] if I had to," he said. "It may even been that we'd have fallen behind a month or two. I certainly wouldn't have been in this sort of shape."
It's the classic HAMP bait-and-switch: Homeowners are told they're eligible for the program but eventually discover the foreclosure process, triggered by the reduced payments, moved faster than the modification process.
More people have been bounced from the program than have received permanent modifications, and federal auditors have even pointed out that the program sometimes causes the foreclosures it was created to prevent. Bank of America has stood out for its poor HAMP performance. The Obama administration has done almost nothing to hold servicers accountable and improve HAMP.
Big Bear Grizzly, which broke the news of Graham's victory, reported that Bank of America is expected to appeal. A Bank of America spokesman couldn't immediately confirm for HuffPost whether that will happen.
"Both small claims courts judges and juries often have a refreshing sense of justice that allows these sorts of bellwether decisions," HAMP expert Alan White told HuffPost. "Judges are also less reticent to denounce unfair practices in small stakes individual cases than in government enforcement or class actions."
The National Consumer Law Center is involved in several class-action lawsuits against banks and others over broken HAMP promises. (Those lawsuits, if successful, will prevent foreclosures.) The NCLC's Charles Delbaum told HuffPost that Judge John Pacheco's "terrific decision" in Graham's case picked up on the same theme of more than a dozen actions against the likes of Bank of America, JPMorgan Chase, Wells Fargo, and CitiMortgage.
"[I]t is unconscionable to string homeowners along far beyond the three month trial periods they and their banks have agreed to," Delbaum emailed, "allowing them to become more and more behind on the payments due under their original loan, making the hole they are in ever deeper and harder to dig out of, and then to tell them they weren't eligibile for the program in the first place -- something the banks are required to determine within the three month trial period."
Related
Popular in the Community