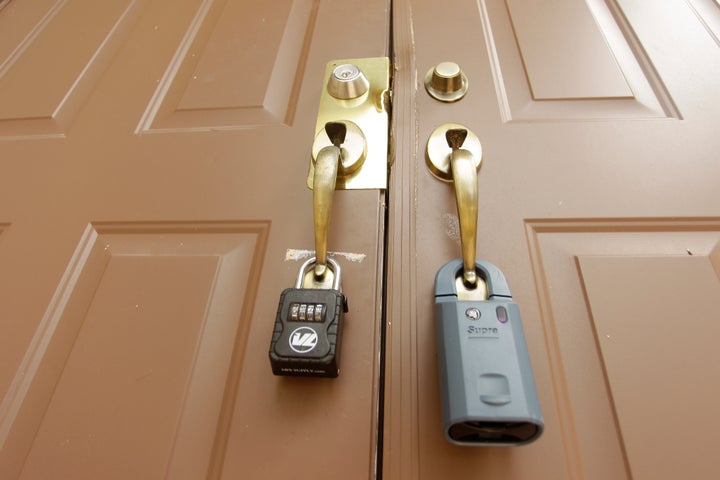 Having one mortgage is hard enough amid a historic housing slump, but Americans with two mortgages have it even harder.
Homeowners who treated their homes as ATMs by taking out a second loan are more than twice as likely as single-mortgage homeowners to owe more on their home than it's worth, the Wall Street Journal reports. That condition, known as having an underwater mortgage, afflicts 38 percent of borrowers with second mortgages, compared to just 18 percent of borrowers without second mortgages, the WSJ says, citing data from CoreLogic.
Overall, 28.4 percent of all single-family homes with mortgages were underwater in the first three months of the year, according to data-provider Zillow, up from 27 percent in the previous quarter.
This isn't the result that the nation's economic leaders had envisioned. During the housing market's boom years, Alan Greenspan, then chair of the Federal Reserve, touted second mortgages, or home-equity loans, as a way for homeowners to tap their most valuable asset to pay bills or buy a new car.
But then the bubble popped. And with home values still falling, those loans have now amounted to just another burdensome payment.
Declining home values erode homeowners' stake in a property, pushing them closer to default and foreclosure. During the first three months of this year, home prices fell 4.2 percent, and March was the eighth straight month of decline, according to the Case-Shiller index, which tracks home values nationally. And the pace of decline is only accelerating, data from Zillow suggest.
Figuring out what to do with delinquent second mortgages hasn't been simple for regulators or banks. Unlike first mortgages, many of which were sold and packaged into residential mortgage-backed securities, the majority of second mortgages have stayed on banks' balance sheets. That means writing down the value of those loans could involve a loss for banks, the WSJ notes.
A plan for these second-mortgage loans emerged as part of ongoing negotiations to settle allegations of illegal foreclosures. All 50 state attorneys general along with the Obama administration are working to strike a deal with the nation's biggest banks. In March, the preliminary agreement included a proposal that concerned second mortgages.
But that March proposal defied the rules typically governing second mortgages. These loans are subordinate to firsts, meaning the value of the loan is typically wiped out when the first mortgage experiences a write-down. However, the language of the proposed deal had second mortgages being written down "at least proportionately to the first," ProPublica reported in March. That would give second liens more priority than usual.
From a homeowner's perspective, a second mortgage can compound the challenges presented already by a first mortgage, adding an additional bill, perhaps with higher interest. When a homeowner increases the value of the debt against a property, a relatively small price decline is all it takes to wipe out the equity and push the property underwater.
When a house is underwater, "it's harder to get a credit card or a car loan, you can't put your home up for a small business loan," Mark Zandi, chief economist at Moody's Analytics, told the WSJ. "There are all sorts of little, pernicious effects that you don't necessarily think about."
Calling all HuffPost superfans!
Sign up for membership to become a founding member and help shape HuffPost's next chapter