It's Homer, like you've never seen him before.
The Italy-based artist chose Colombia's infamous Pablo Escobar and Mexico's "El Chapo" as the protagonists of the ongoing drug war that has plagued the world, and especially the Americas, for several decades. The two loathed and adored figures of recent history are portrayed as both criminals and prophets in the art series.
"Pablo Escobar was a ruthless drug dealer responsible for the massacres of his fellow civilians and officers, but he was also a drug trafficker that was in favor of drug legalization, and his idea was prophetic," Palombo said in a press release. "If, 30 years ago, the institutions of various countries would have taken the path of the drug legalization, would have there been all that blood shed and a drug dealer as powerful as 'El Chapo' today?"
In one of the illustrations Escobar is kneeling in front of images of his victims -- the director of the newspaper El Espectador, Senator Luis Carlos Galán, the passengers on an Avianca flight and more -- and later he dons Jesus' thorn crown and pose to depict how the drug lord had predicted drug legalization.
"El Chapo" and President Barack Obama also make appearances in the art series to show how the illicit drug trade that once filled the wallets of drug traffickers is now generating profits in the U.S., after marijuana was legalized in Washington and Colorado.
Check out the full series below:
Pablo Escobar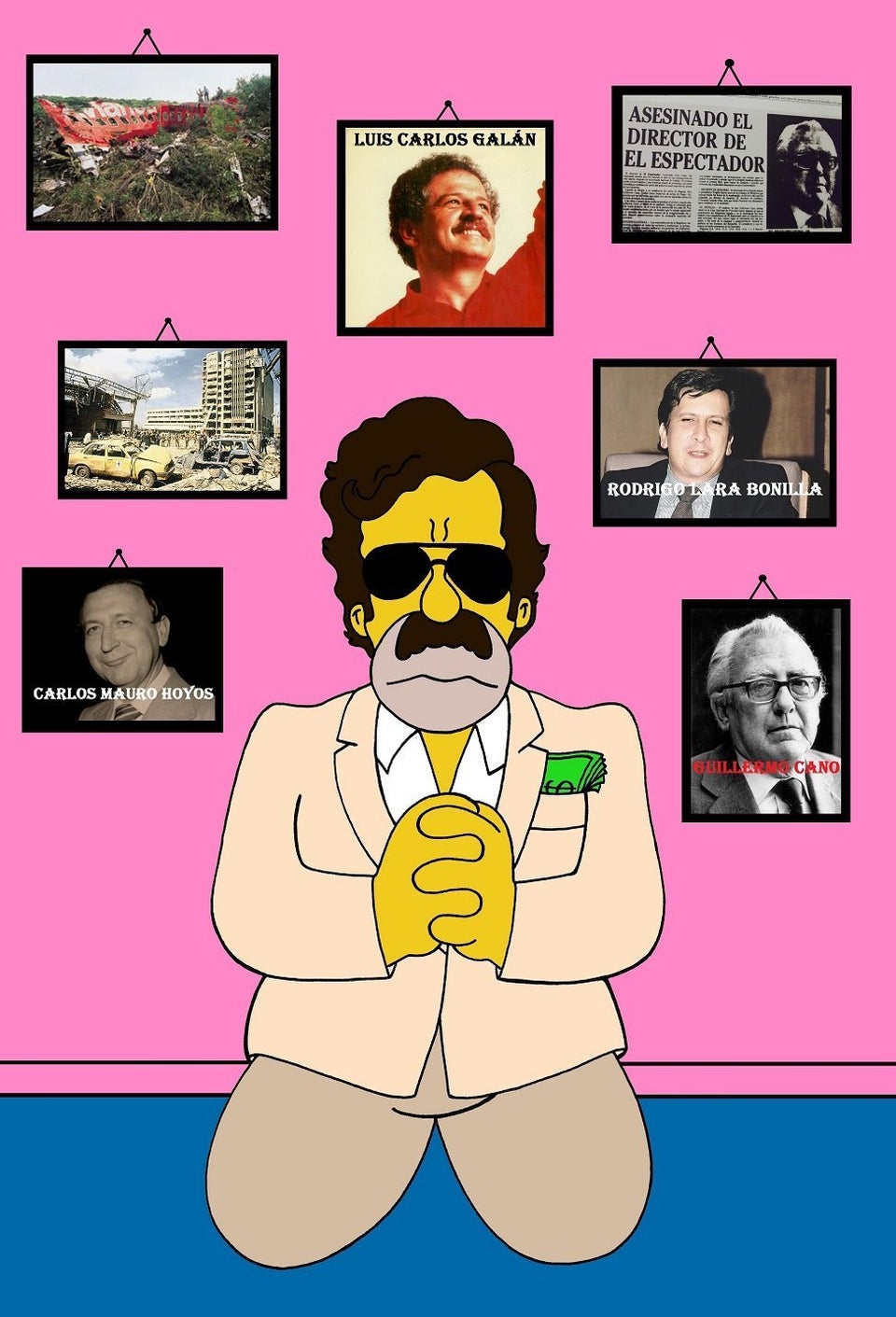 Pablo Escobar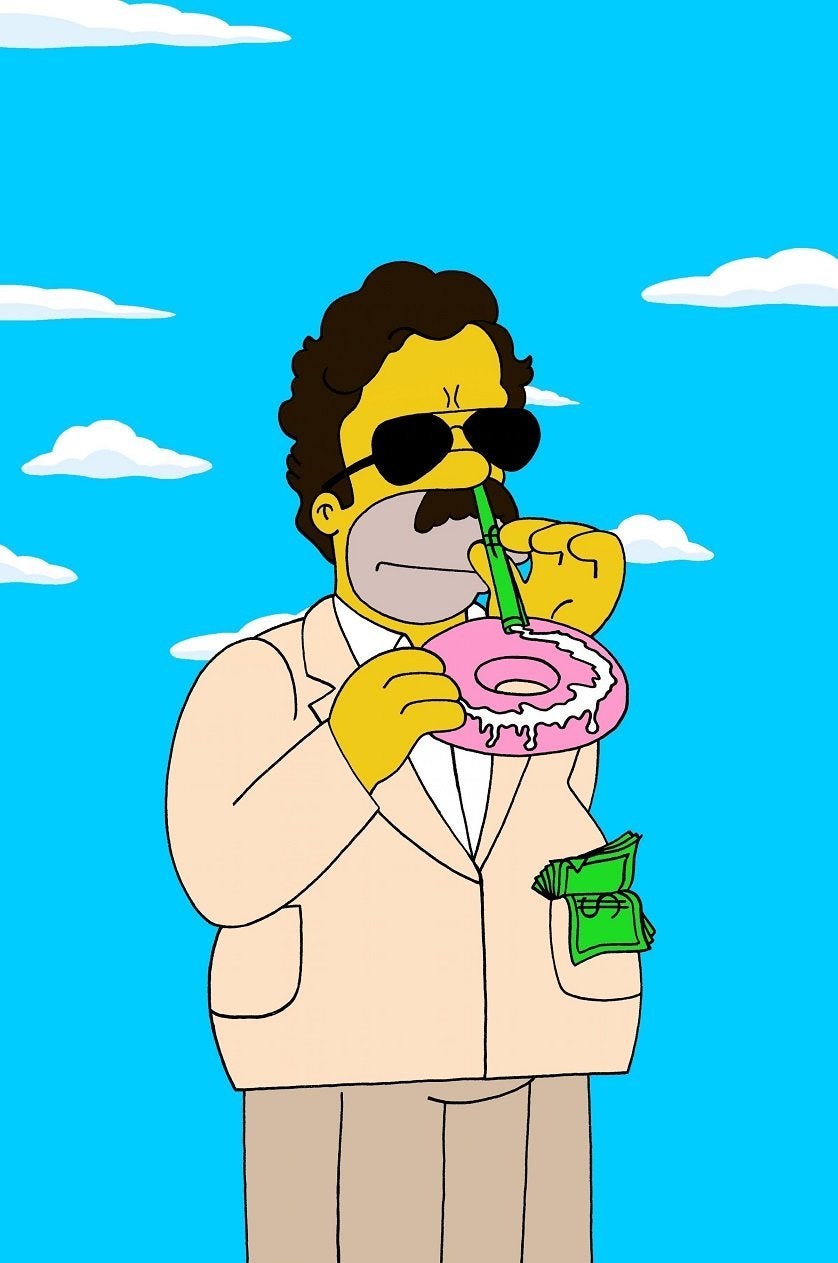 Pablo Escobar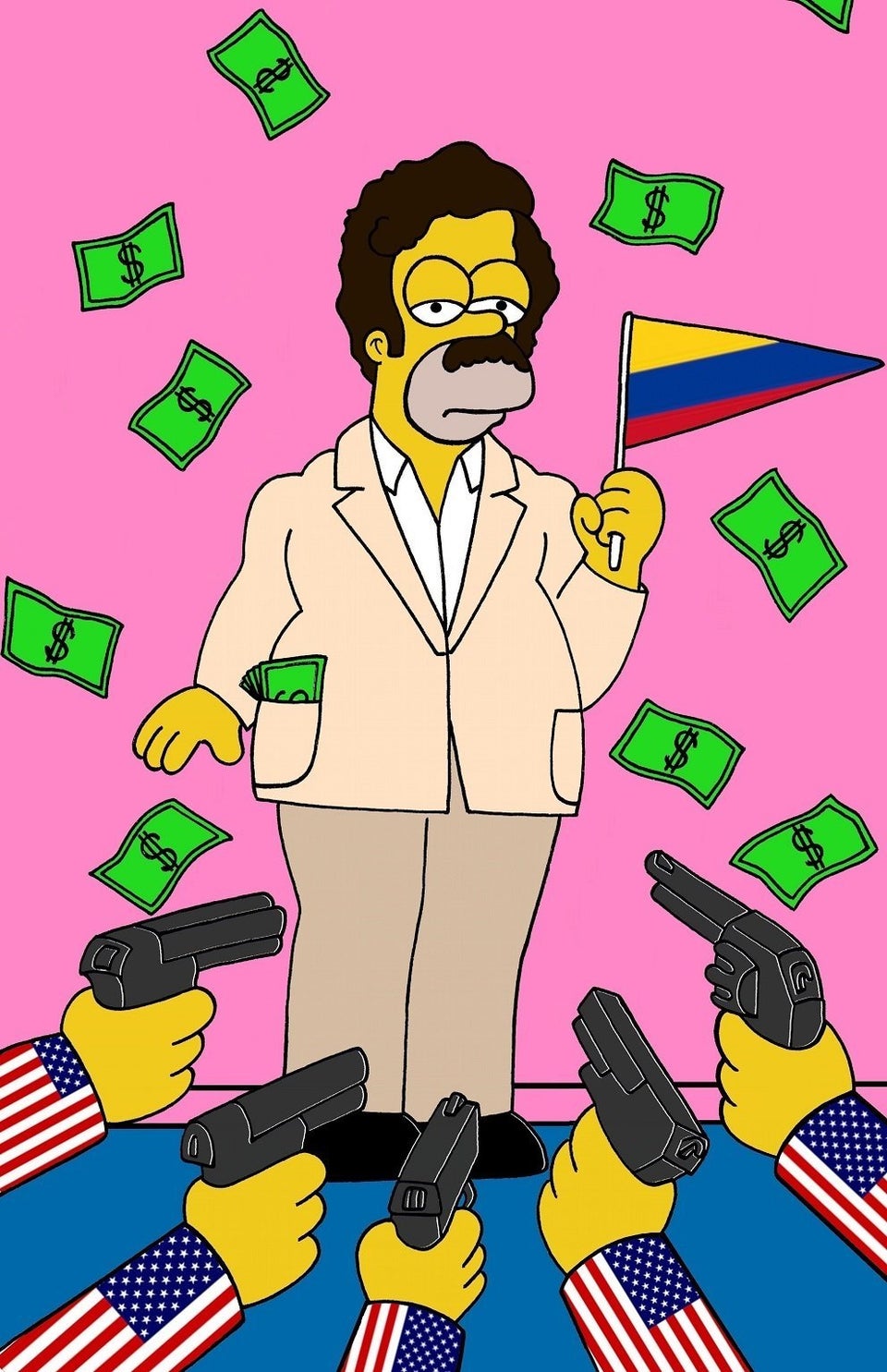 Pablo Escobar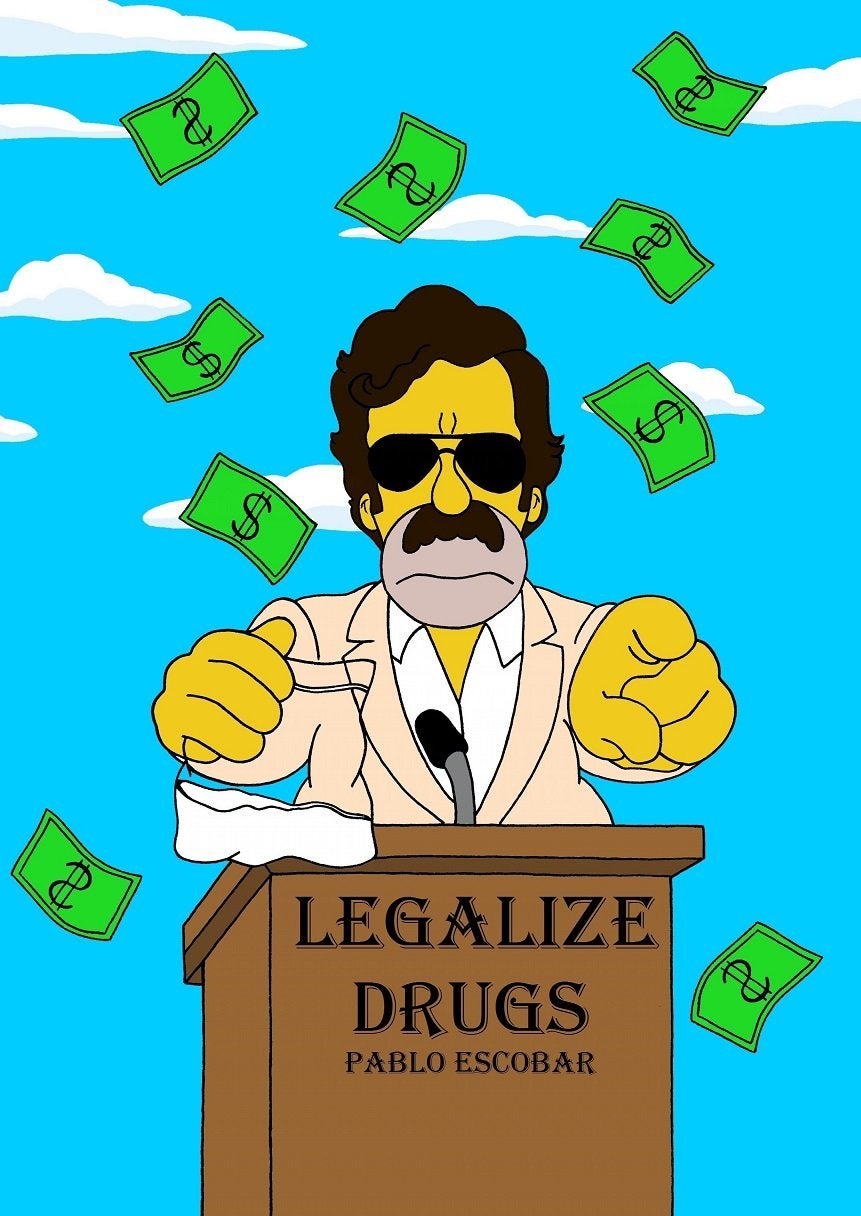 Pablo Escobar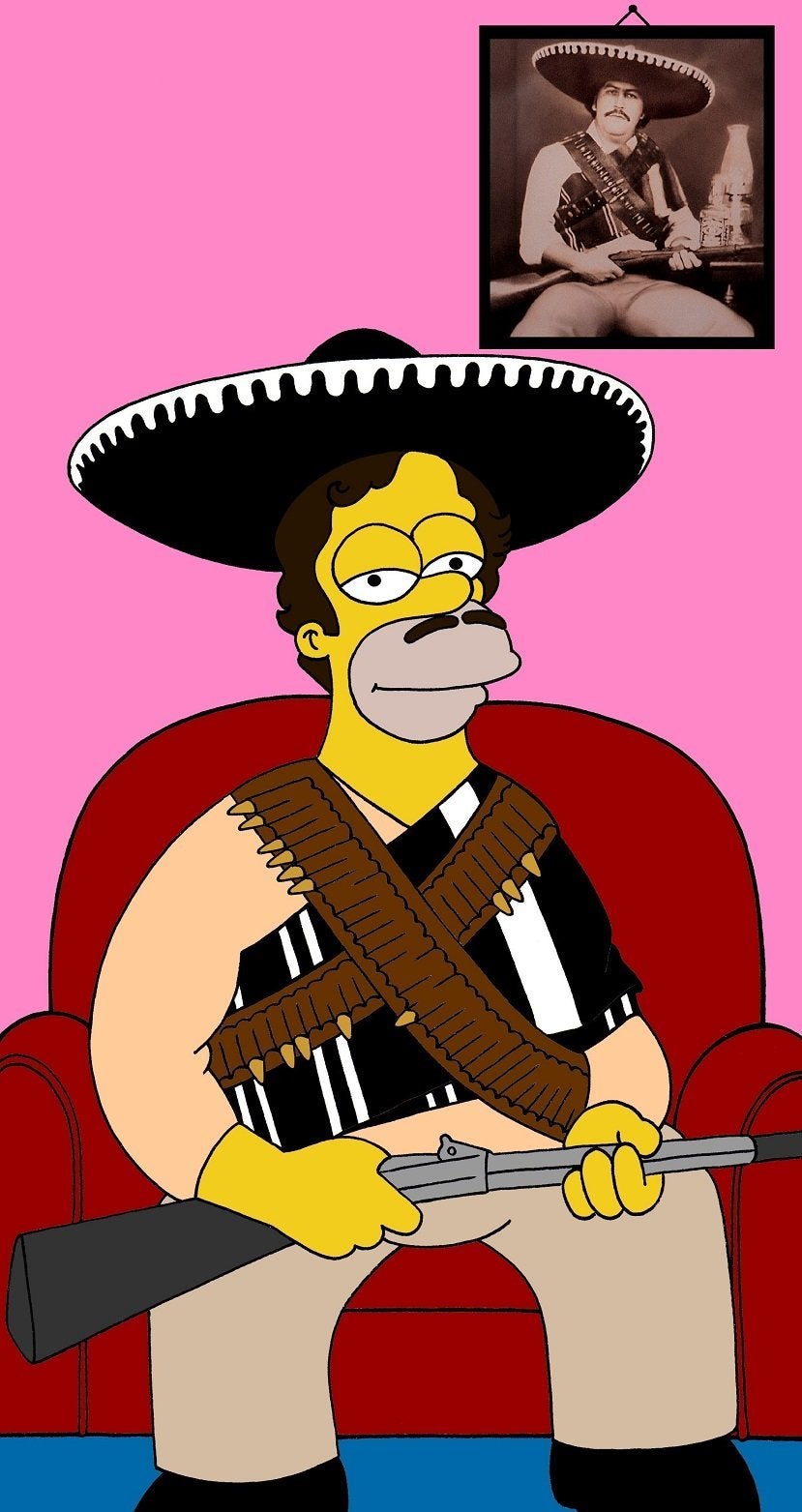 Pablo Escobar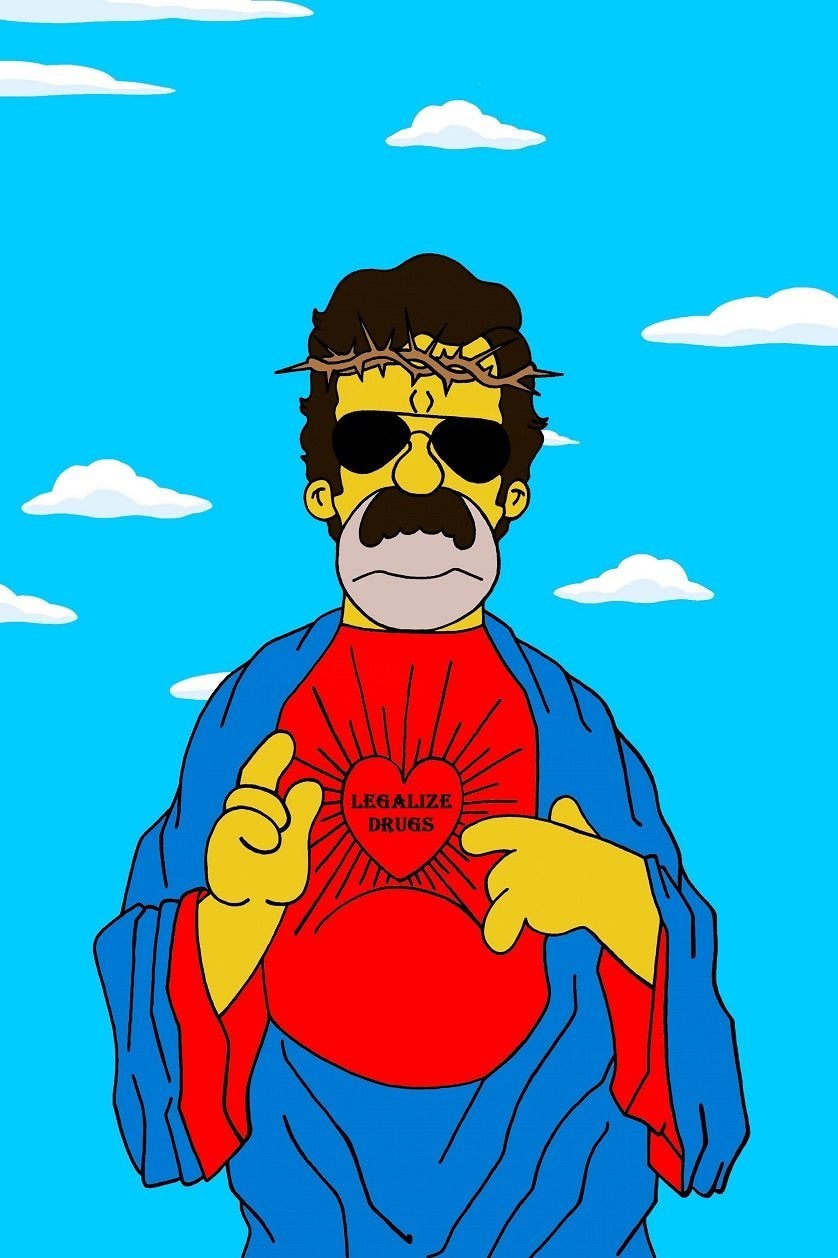 'El Chapo' con la cabeza de Barack Obama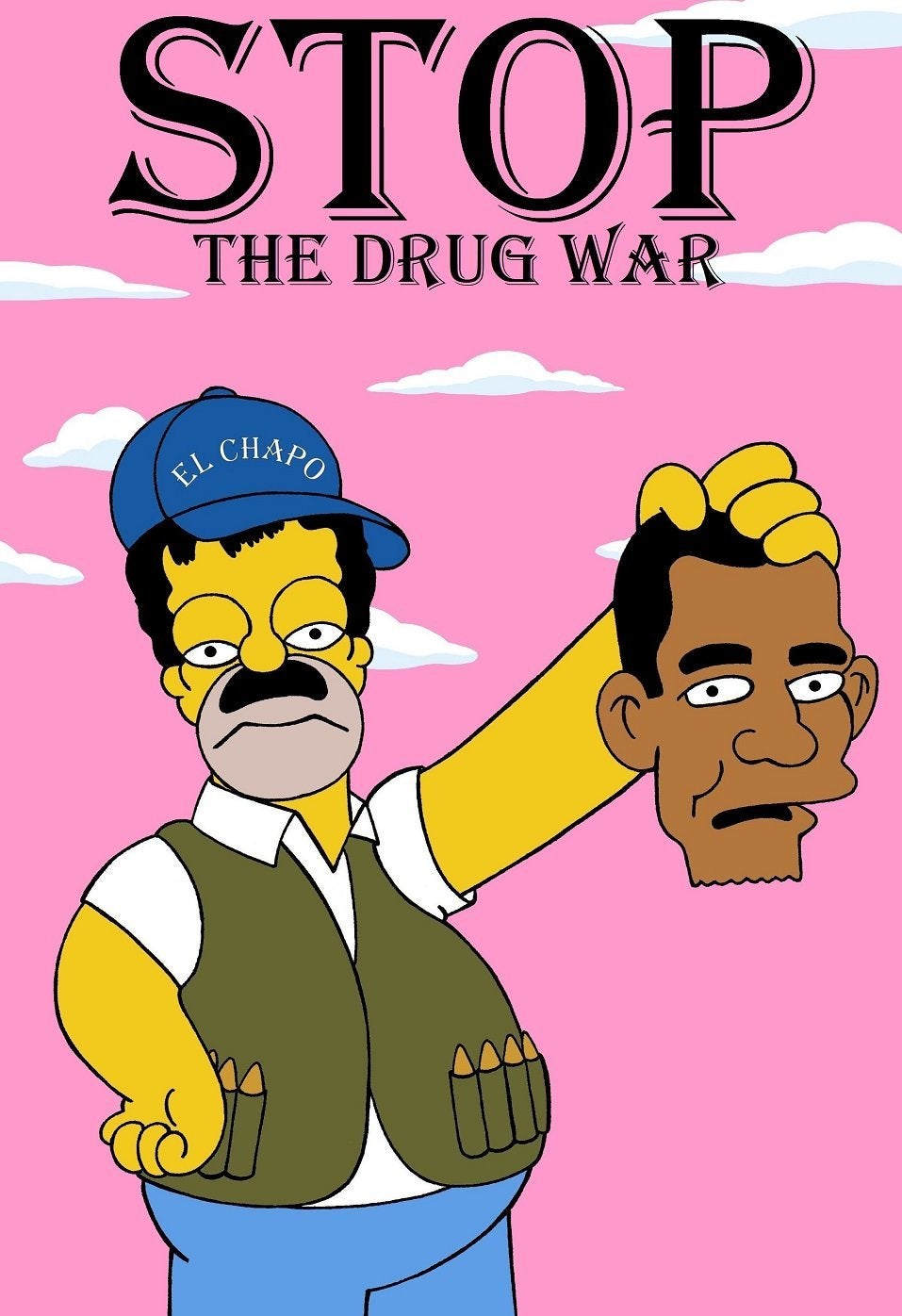 'El Chapo' Billboard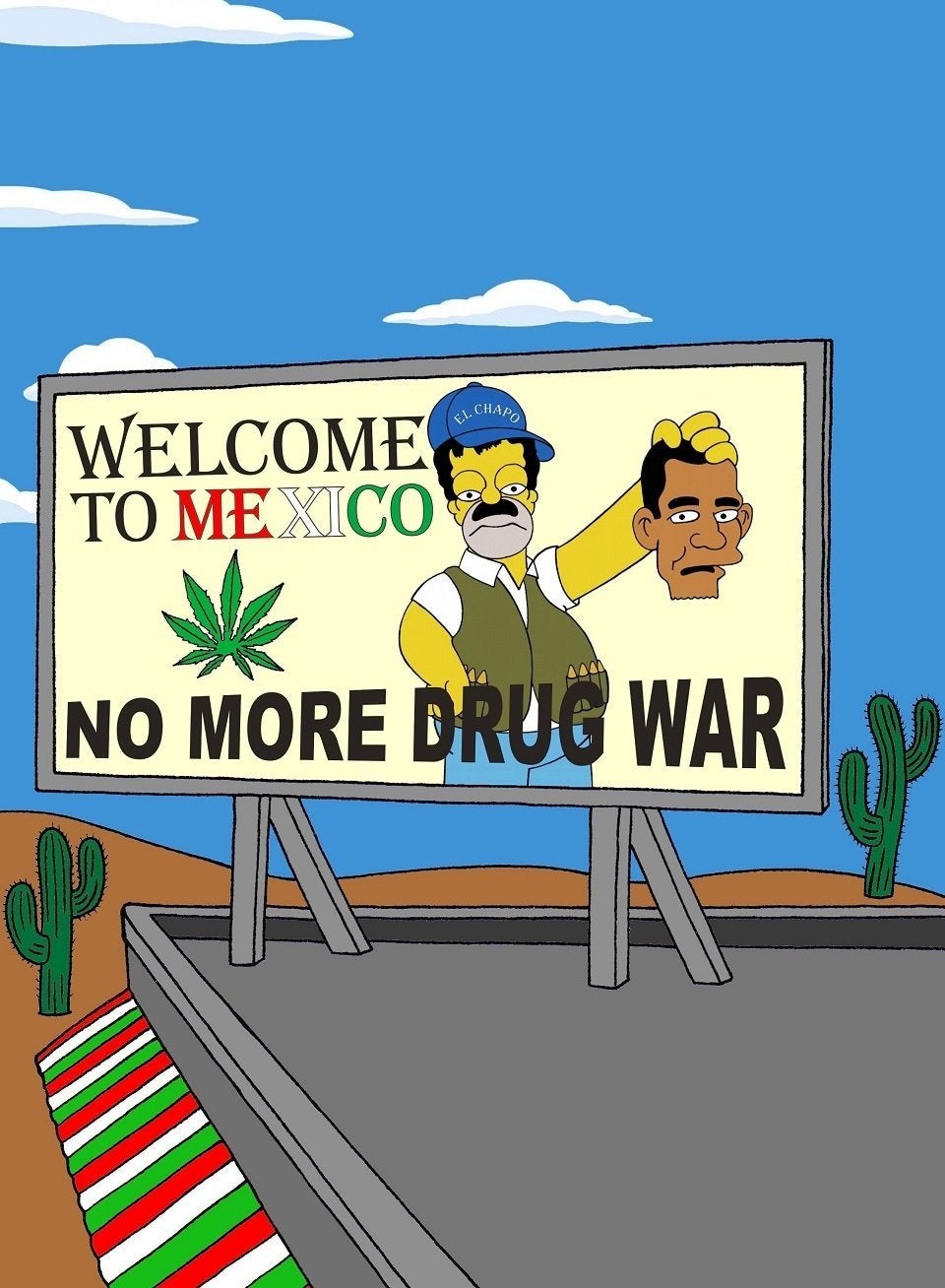 'El Chapo'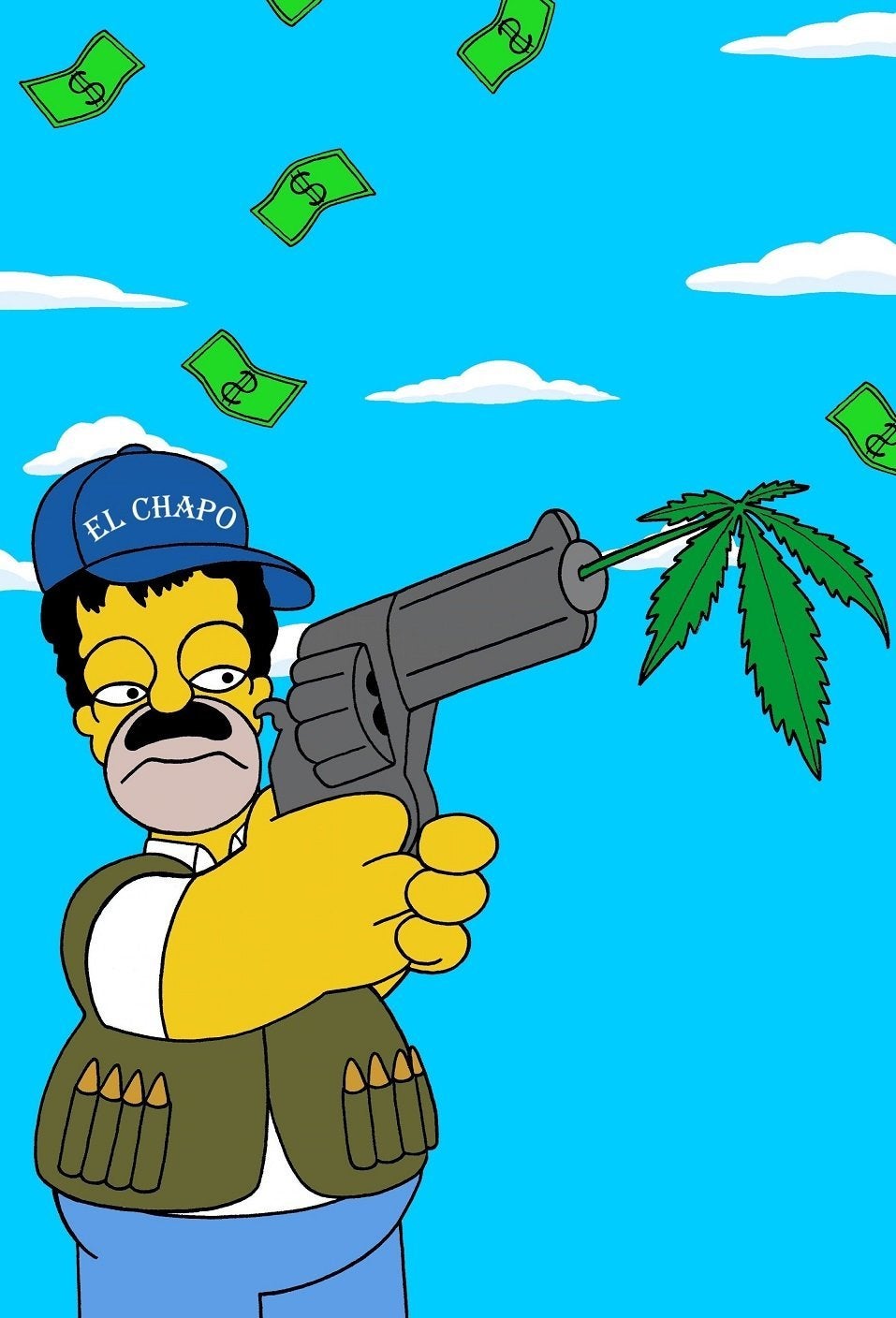 'El Chapo'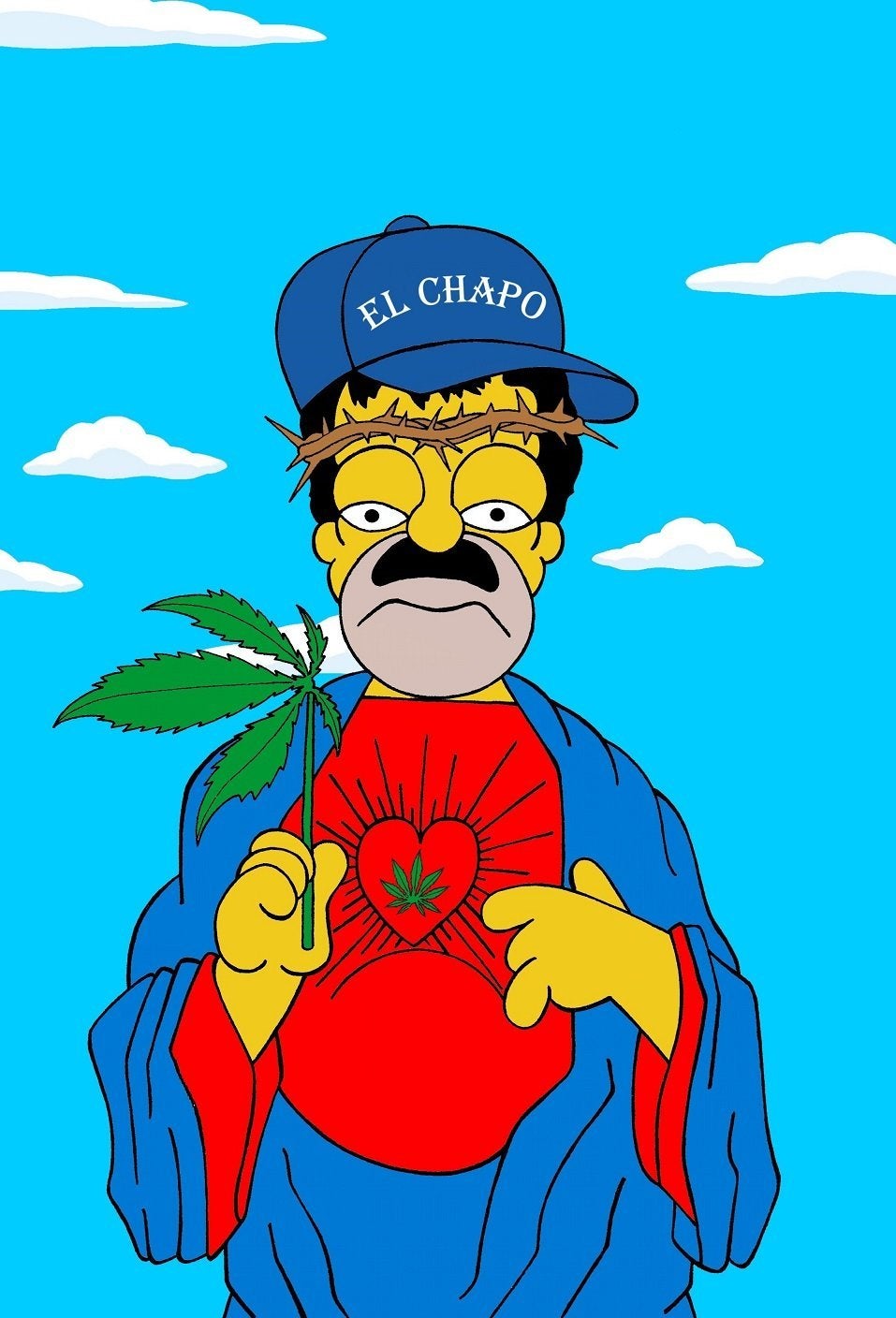 Barack Obama sells marijuana to Bart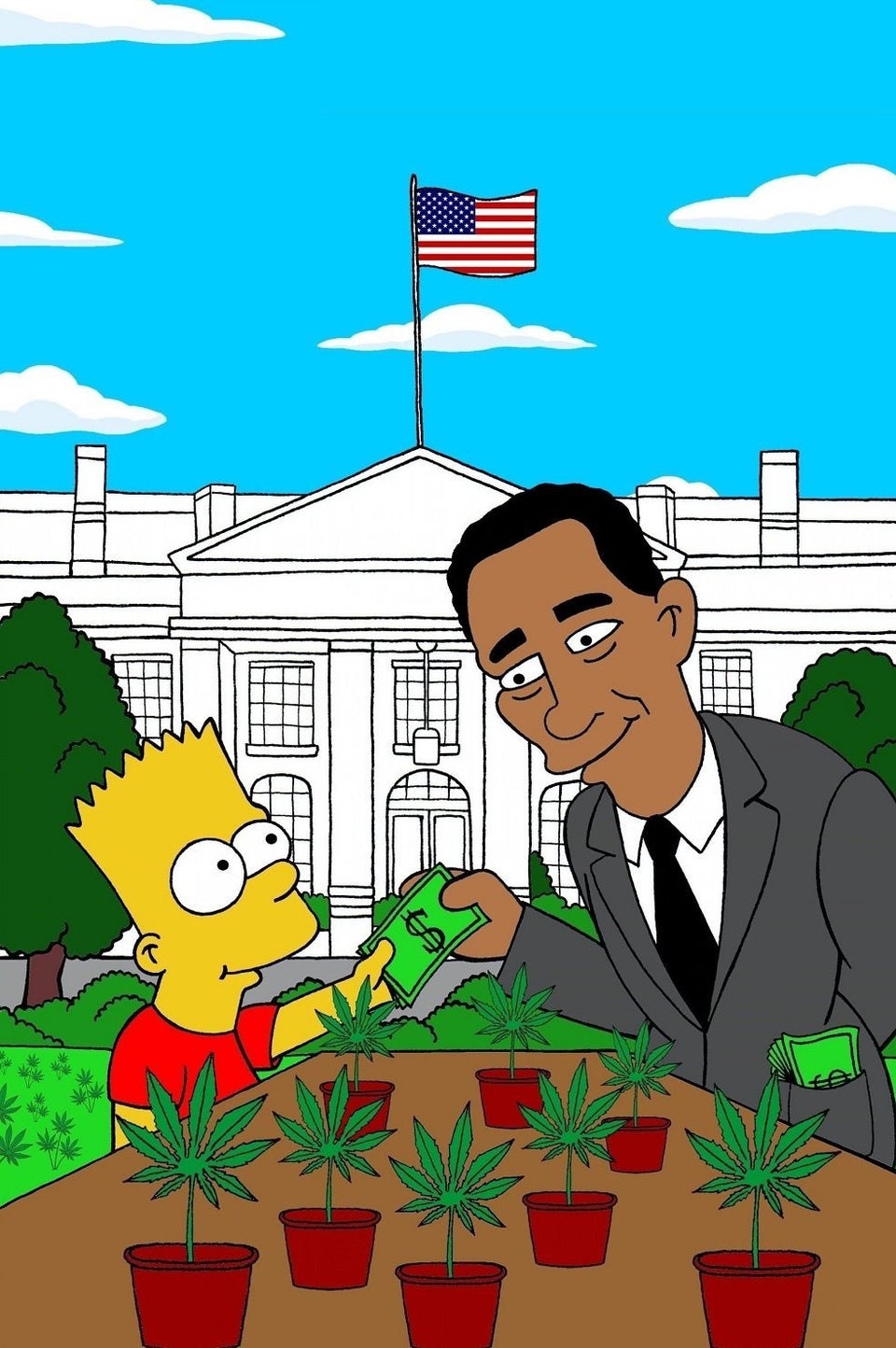 Barack Obama and marijuana legalization in the U.S.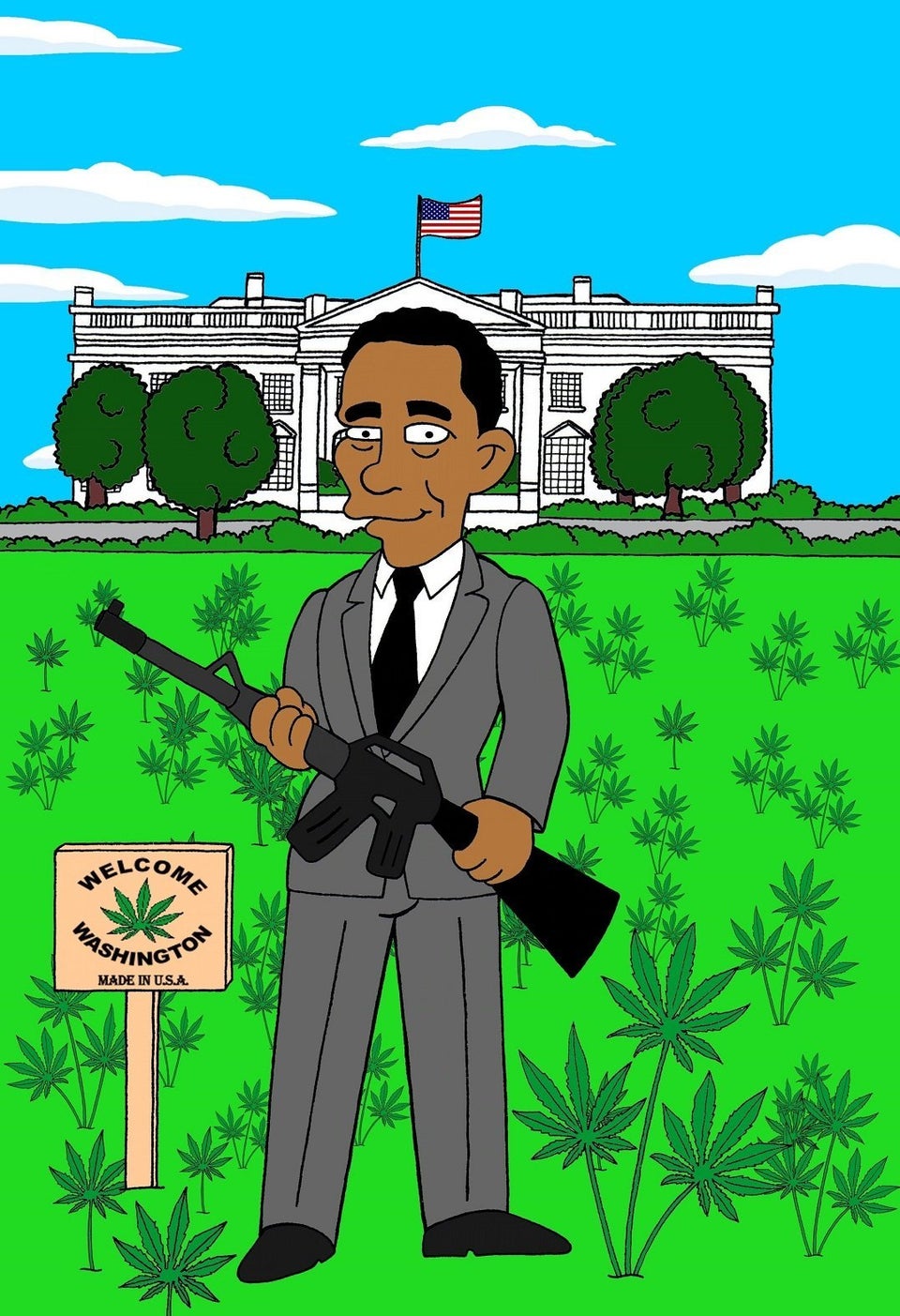 Popular in the Community