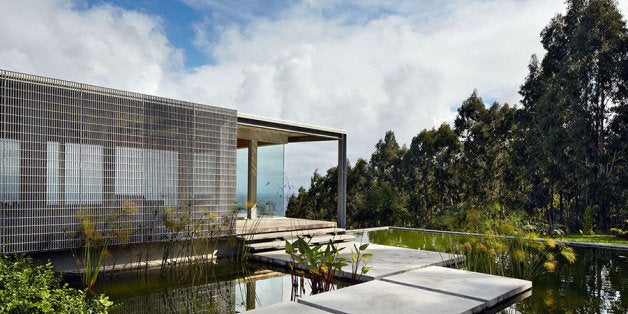 Architect Craig Steely will turn your idea of Hawaii living on its head. The black lava fields that surround his modern designs may look more Martian than paradisiacal, but his work plays with your expectations, delivering a relaxing and tranquil atmosphere even amidst a volatile and fiery history.
Not surprisingly, the Honolulu- and San Francisco-based architect is known as a problem solver. Most of his homes were built on the slopes of cooled lava from Kilauea's 1955 eruption and he focuses on how to enjoy Hawaii's climate even when that includes rocky, uneven terrain.
The result is a peaceful and unexpected oasis. Just imagine: the trade winds blow through your kitchen windows while you drink your morning coffee; you're surrounded by the quiet fields of 'a'a lava formations, and at night, the still-erupting Kilauea crater glows in the distance on the clouds.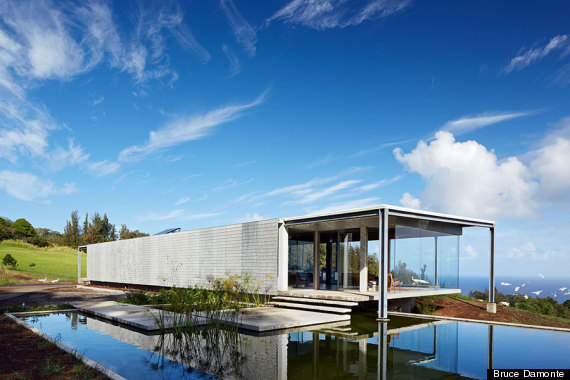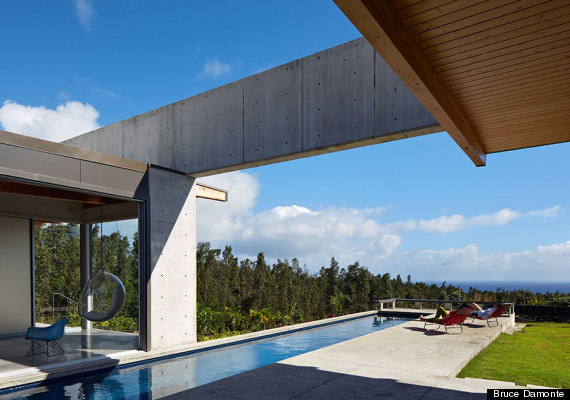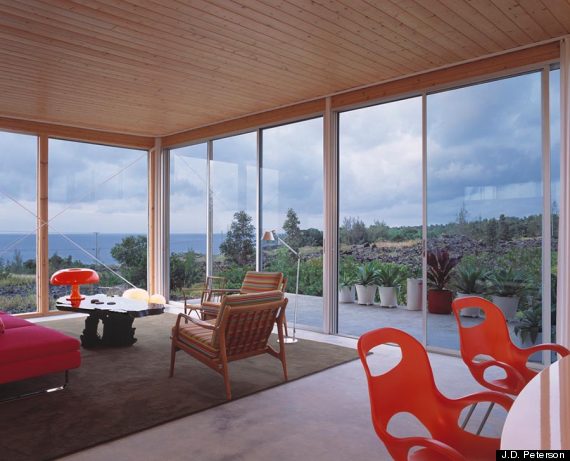 When Steely began his first Hawaii home in the late '90s, he told the Huffington Post, "It became obvious to me that so many of the architectural ideas I had been interested in experimenting with -- living outdoors, living in remote and compelling locations, how modern architecture exists out of the context of the urban fabric, complimenting nature through contrast, relating to nature through proportion and structure -- were all uniquely practicable in Hawaii."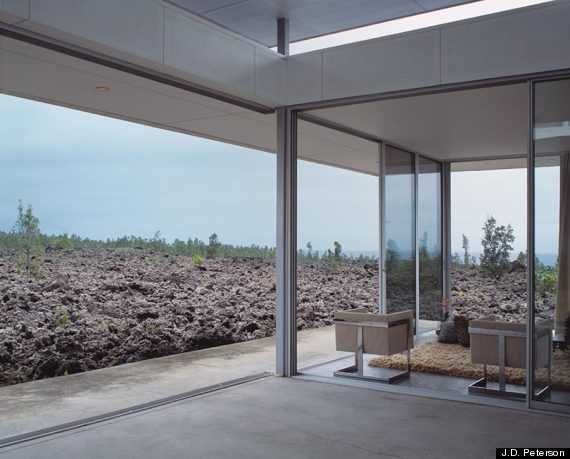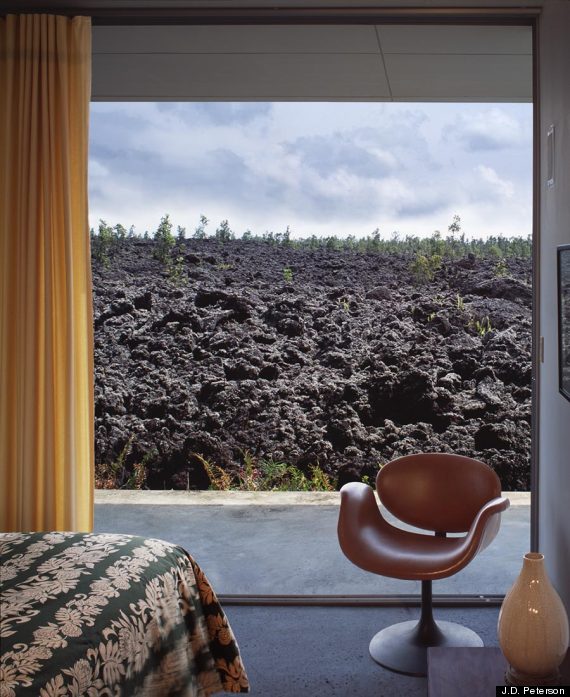 "Building a house in Hawaii is more like building a boat," Steely says of some of the design challenges. "At times, I am reminded what a boat builder once told me: 'It's not that water won't get in, it's more about how do you get the water out.'"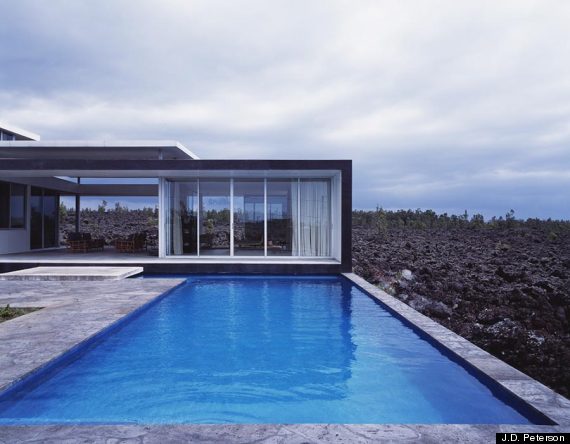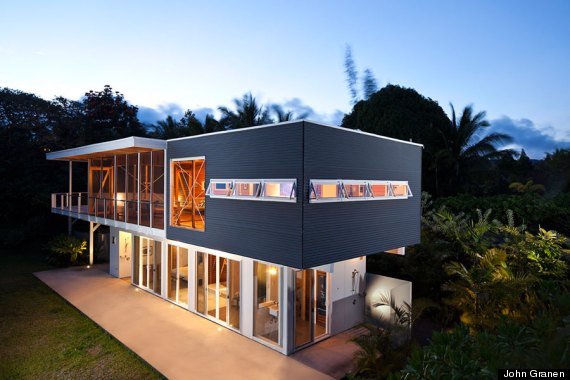 Steely says he hopes to see respect for Hawaiian 'aina (or land) and culture further manifested through architecture. "I'm trying to create a Hawaiian architecture," he explains, "that skips over plantation and resort style and comes to a modern place that prioritizes living simply and connected to the land."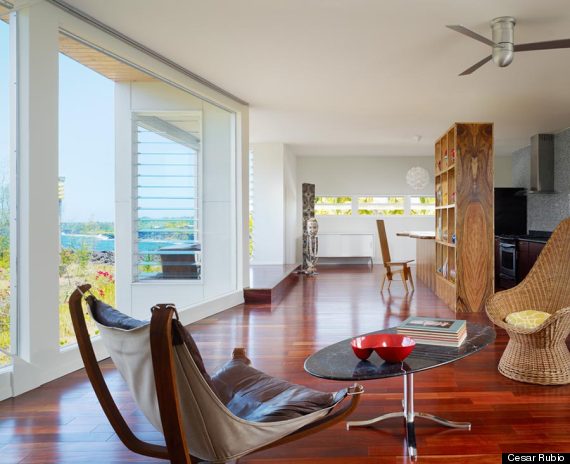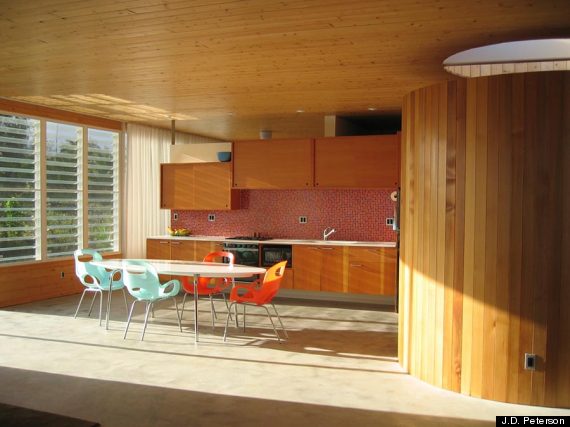 As if the rocky terrain wasn't enough of a challenge, Steely also builds some of his homes to be self-sufficient. They are not connected to city water services or plumbing infrastructure, with residents relying on rainwater catchment. Steely says living off the grid like this "entails a deeper knowledge and understanding of your environment and systems of your house. It demands a daily and tangible connection to the environment. The house user is aware of how much electricity is being used or how much water it takes to shower. There is nothing hidden or mysterious about where it comes from -- the rain fills your tanks that you filter and drink and the sun charges your batteries that give you electricity to power your conveniences. In a way, this simple knowledge empowers us, as well as connects us to our place. This, in many ways, is the biggest success of all."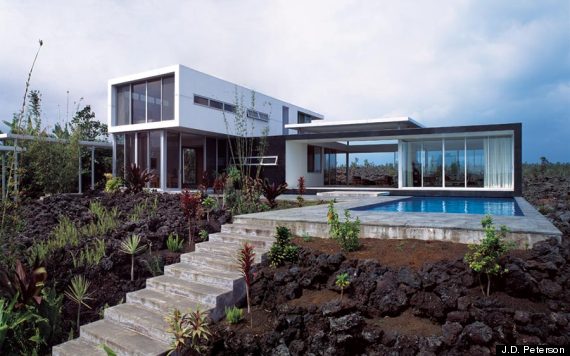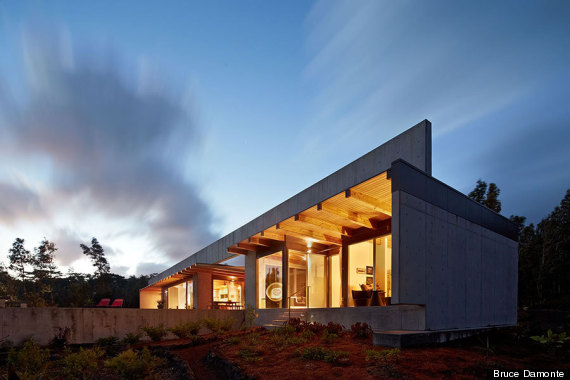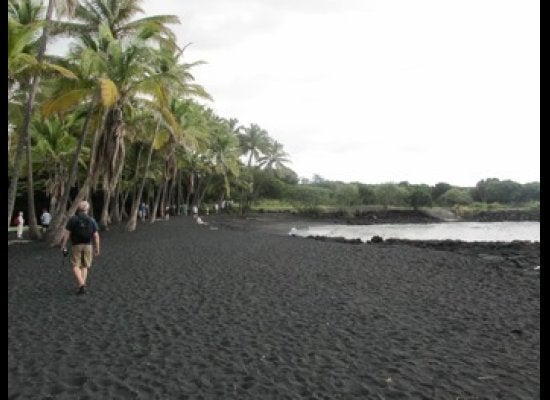 Around Hawaii's Big Island