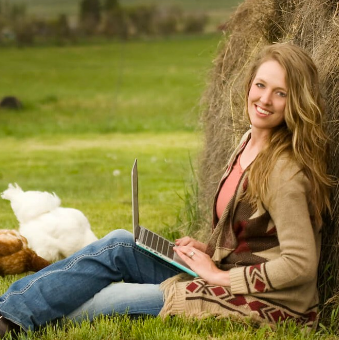 Many people are finding coming to the realization that their daily life is in a rut. They are finding boredom and meaninglessness in their routines. With that realization comes the quest for more meaning and fulfillment. Jill Winger has helped thousands create a life filled with significance. Jill Winger will help you learn to homestead.
Homesteading is defined as a lifestyle of self-sufficiency. It includes agriculture, home preservation of foodstuffs, and sometimes even the small-scale production of textiles, clothing, and craftwork. Winger serves families who are looking for more than the typical suburban existence. Those who are hungry for a more wholesome lifestyle for their children, from-scratch or homegrown food will love what her blog has to offer. There is also the opportunity to expand skillsets and feel the accomplishment of learning and doing new things. Most people start homesteading by growing some of their food. "We fell into modern homesteading by accident, but I quickly fell in love with the concept, and I could not believe how GOOD it felt to be growing our food and tending the land.", says Winger. Ten years ago, she and her husband while in their twenties, started buying dairy goats and heirloom vegetable seeds. Winger then began a personal blog where she documented what she was doing. She focused on marketing the blog and her essential oil business. Both businesses quickly bloomed into a large business, which supports both her family and homestead.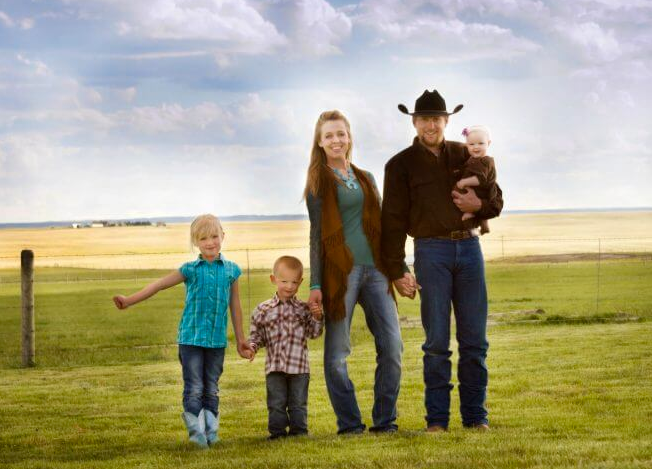 Winger says she found something that made her truly come alive. "I aim to help others do the same, whether that be through homesteading, or a home business," remarked Winger. She looks forward to helping people change their mindset and think of life in a different way. Jill Winger says her biggest influence is the readers of her blog who reach out to her. She sees how badly they want to change their lives and how hungry they are for good information. Winger says "... that is what drives me to keep going and keep producing better content for them." Access to good information about homesteading is what readers can find on her blog every day.
When Jill Winger was asked what surprised her the most about her business, she said, " Blogging isn't as easy as people think it is. Not only do you have to come up with unique, engaging content, you have to also be a professional photographer, marketer, and product creator, as well as have a solid understanding of web design, social media, and email marketing. Blogging is a full-time commitment if you plan to do it well." The hardest part about getting started is just getting started. Winger says many people come to her for a list of what has to happen to change their lifestyle but they never actually change their lifestyle to homesteading. "They get stuck in the mire of too much analyzing... That makes me so sad." says Winger.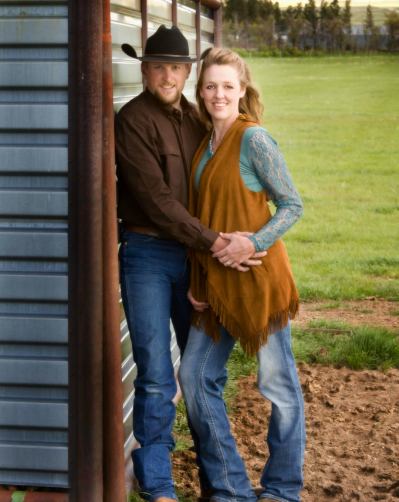 One of the things holding people back is a limiting belief that they don't know enough to start homesteading. Others think they live in the wrong area to try homesteading. "I can't homestead because I don't make enough money and I can't leave the job I hate." is a typical excuse that Jill Winger hears. She recognized the limiting beliefs because she too had her own. She spent focused time eliminating them so she could move forward with her own dream life. "The biggest problem is the mindset. Many chose to stay broke because of mental blocks and the lack of confidence in themselves to do this. Often women are more focused on the how and not the why. If you understand your why, you will be able to see your how."
To be successful at homesteading, "Regardless of disappointments, it is important to stay the course. One must know that "I can do this," "I expect the best," "I know that I am not limited in my options. ", says Winger. She says that taking action daily is the only way to win. Jill Winger wants clients to F.A.C.E. their finances and live life on their terms. FACE means: F=Financial Psychology--lose the I'm broke because I choose to be broke mentality A= Accountability to yourself- put the person back into your personal finances C-Consistency as long as you are taking action, you are moving forward E-Educate yourself
The Prairie Homestead is a modern-homesteading blog filled with farm-fresh inspiration to help you return to your roots and build the life you really want. http://theprairiehomestead.com
Related
Popular in the Community