Yesterday, I saw the season's gay hit move of the summer, Sex in the City II, which has received such bad reviews, but my friends and I quite enjoyed it, notwithstanding a host of predictable stereotypes. Today. I attended a gala memorial service-party given by Charles Leslie for his long-term lover, J. Frederic Lohman, whom friends called 'Fritz'. It was elegantly staged at the gallery of the Leslie/Lohman Gay Art Foundation, established by Fritz and Charles, to preserve important elements of our heritage, art, which until quite recently was widely disdained as little better than pornography.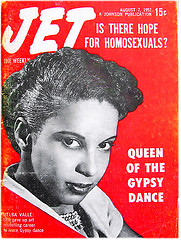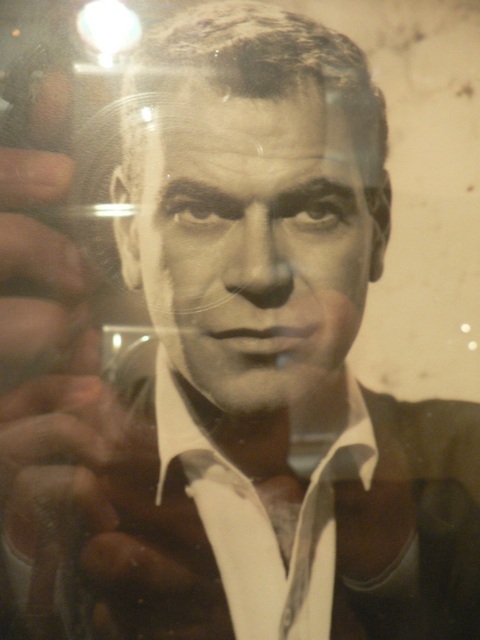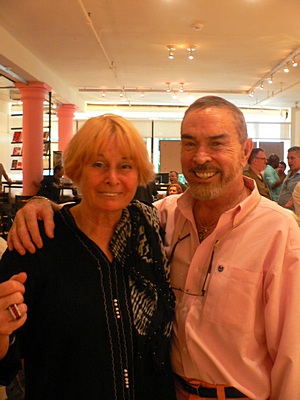 On display, in addition to arresting photographs of Fritz, there were masterpieces by George Platt Lynes, Duncan Grant, and Tom of Finland. Imagining what an impact it might have made had I been able to see such compelling and frank art as a youngster, it occurred to me that the entire LGBT community has traveled a huge distance in recent years.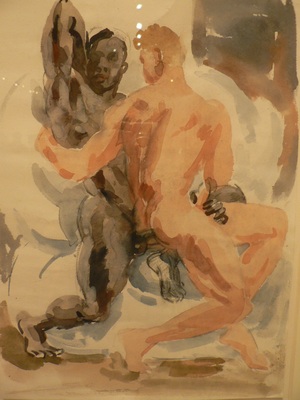 The varied company of friends of Charles, Fritz and 'Dorothy' gathered, quite stylish and of every age and several races, was impressive, too. Our movement for equal treatment has meant a lot. It wasn't always this way. On first glance, gay and lesbian life in 'Homo-Harlem' during the period from 1915 to 1985, might not seem to be much of a 'movement'. Pressured by family and friends to conform and marry and routinely harassed by authorities, this gifted, but generally disjointed group, led a largely circumspect existence.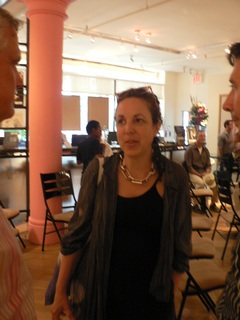 One key way in which Homo-Harlem does represent a faction of radical progressivism was the deliberate and determined way that people of different races established friendships and romances. Such associations, in defiance of convention, were regarded by this cultivated coterie as the height of sophisticated enlightenment. Yet much like same-sex relationships, novelty and 'exoticism' also added to the appeal. As famed photographer George Platt Lynes commented in a letter about a photo session with Harlem's John Leapheart and English writer Christopher Isherwood,
"I photographed... them together in all sorts of close-contact suggestive sentimental sensuous poses---but no (what Dr. K., [Kinsey] would call) action pictures. D., [Leaphart], would have been willing, but I thought B. wouldn't...But then...everything did happen...and the sight of that big black boy screwing that super-naked-little white bundle of brawn was one of the finest I've ever seen"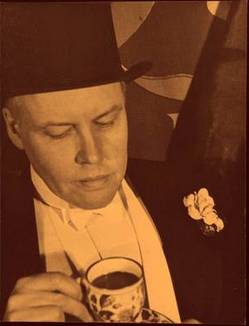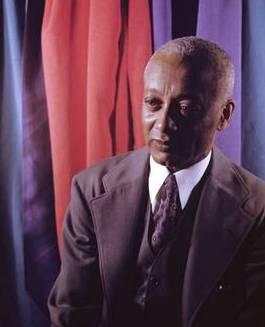 Carl Van Vechten and Alain Leroy Looke
Paradoxically, many blacks characterized whites as being more sensual and licentious, less repressed, than blacks were. While for many whites, they were just as convinced of the more abundant endowments, greater passion and sexual abandon of blacks.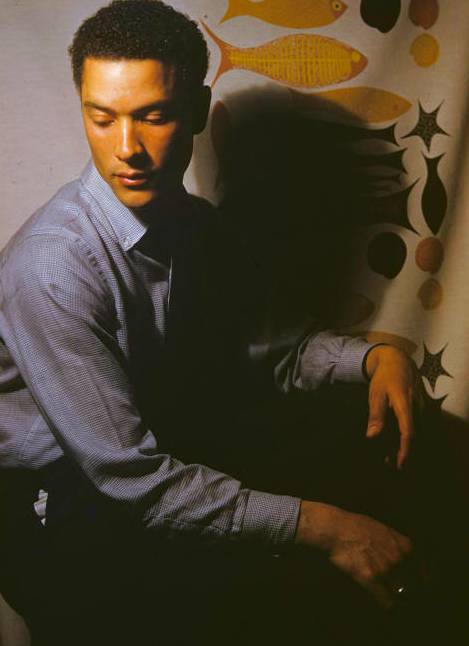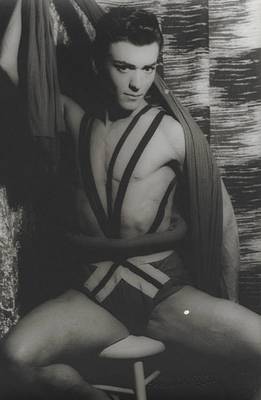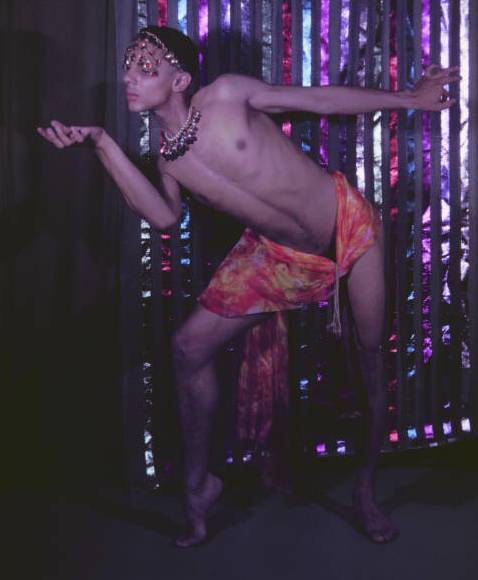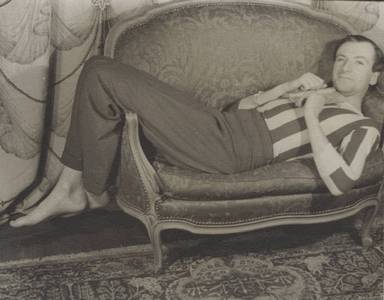 Cecil Beaton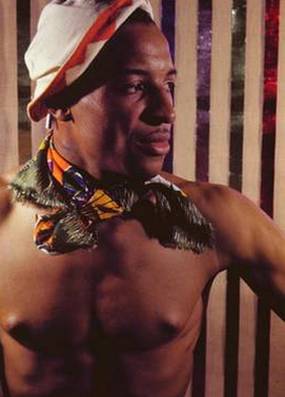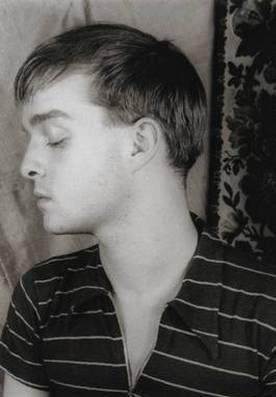 Archie Savage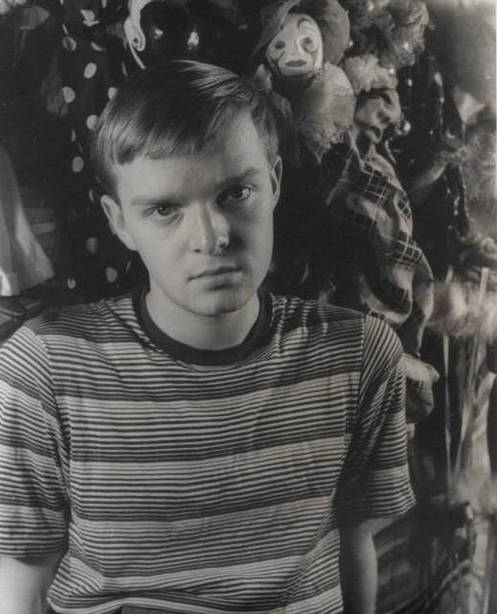 Truman Capote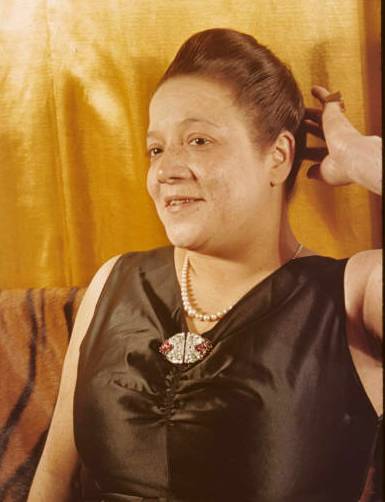 Bricktop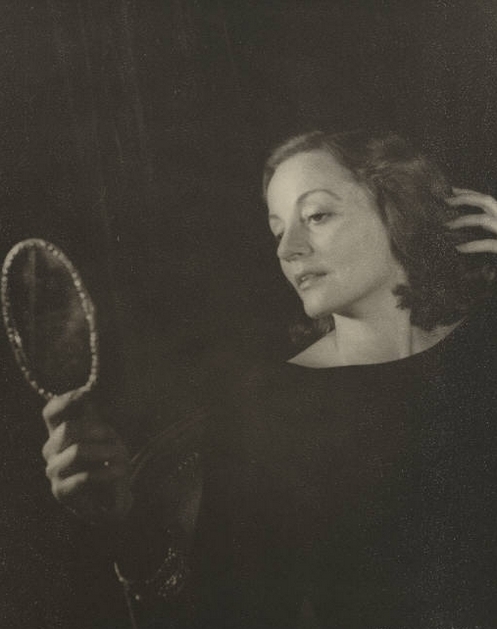 Tallulah Bankhead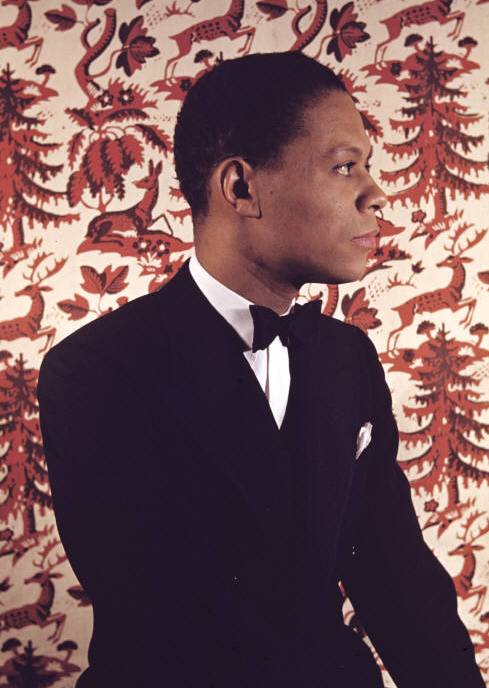 Jimmy Daniels who left Phillip Johnson for Kenneth McPherson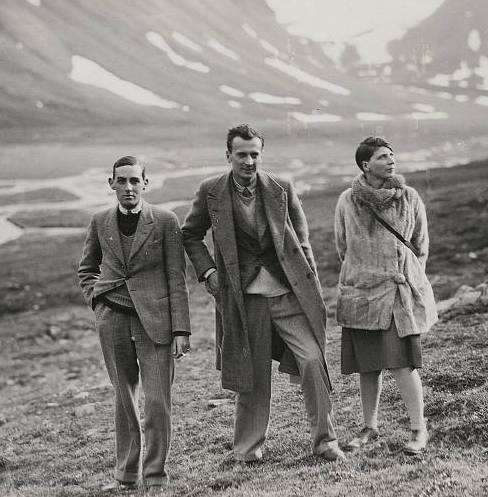 Kenneth McPherson, a friend and his rich lesbian wife, Bhyner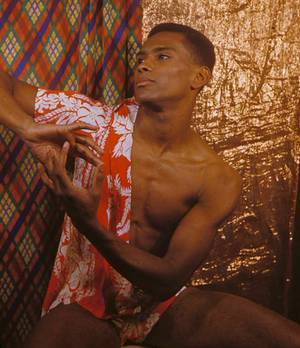 Arthur Mitchell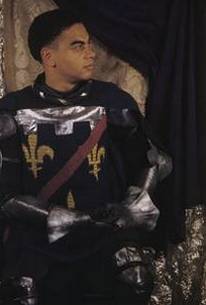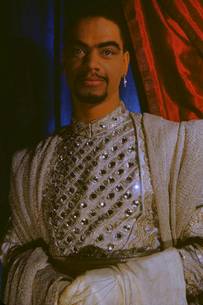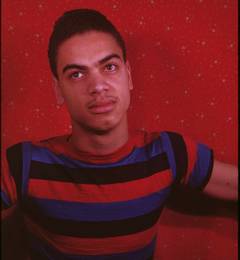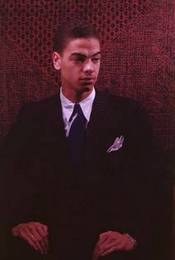 Earle Hyman
Marlon Brando dated James Baldwin. Supreme song stylist Jimmy Daniels carried on with future architect Philip Johnson. At Clinton Moore's 'studio' above the New York Amsterdam News' office on 7th Avenue near 135th Street Uptown and Downtown rendezvoused at parties which frequently offered novel erotically-themed entertainment. Historian Eric Garber recalling Moore says, he "was an elegant, light-skinned homosexual, described as an "American version of the original ... Proust's Jupien." Moore had a fondness for celebrities, and his parties allegedly attracted luminaries like Cole Porter, Cary Grant, and society page columnist Maury Paul. Moore's entertainments were often low-down and dirty." Garber was told by Helen Lawrenson of accomplished Joseph Coleman, who lived in the Beatrice Court Apartments at 1878 7th Avenue.
'Clinton Moore's . . . boasted a young black entertainer named Joey, who played the piano and sang but whose specialty was to remove his clothes and extinguish a lighted candle by sitting on it until it disappeared. I never saw this feat but everyone else seemed to have and I was told that he was often hired to perform at soirees of the elite. 'He sat on lighted candles at one of the Vanderbilts'.
Accompanied sometimes by his cousin Barbara Hutton, Woolworth heir Jimmy Donahue also enjoyed the unusual attractions of 'Chez Clinton' which included live 'sex' between sewing machine Bertha and Samuel J. Battle, the city's first black police officer. Cole Porter, his college chum Monty Wooley and their friend, actor and dancer Clifton Webb, were also habitues at this chic Harlem-hide-away.
"Clifton was arrogant!" said David Fontaine. " Warned not to wear ruby studs and cuff-links, he laughed and sneeringly said, 'They only know diamonds!' Naturally, he was robbed. Wooley went with Terry Carter. If he were coming to Clinton's he'd telephone ahead a few days and tell Terry 'not to bathe'! At parties whenever anyone excused himself to piss, he'd be shouting out "wait for me!" He liked for you to piss in his beard!"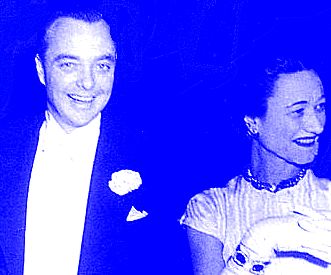 Jimmy Donahue with his 'friend' HRH the Duchess of Windsor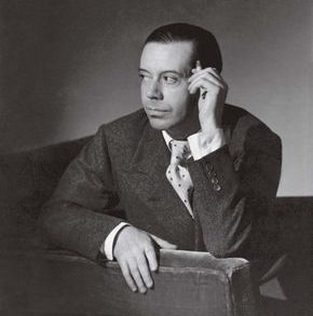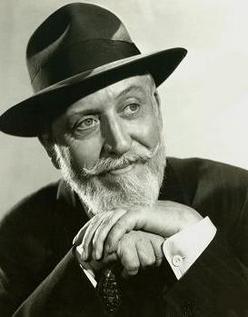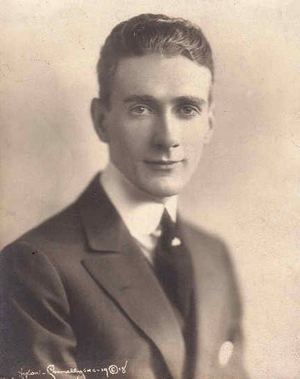 Cole Porter, Monty Wooley, and Clifton Webb
Romances between blacks were also fraught with problems. Writer Dorothy West desperately wanted Langston Hughes to father her child. She experienced 'more' from his hug, than from 'kisses from others.' Absolving Hughes, in her proposal, of any responsibility toward the desired child after its birth, West was perhaps not so naive as she first seems. Childless, she found fulfillment living at Oaks Bluff on Martha's Vineyard, with Marian Minus, a black woman. But upon West's death, her estate was left to a white lover.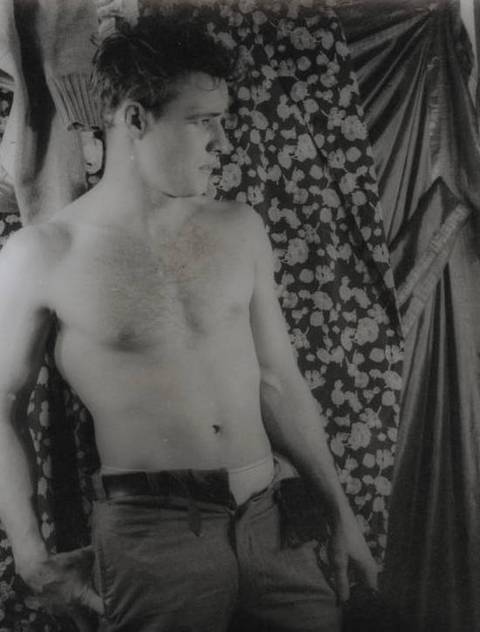 Brando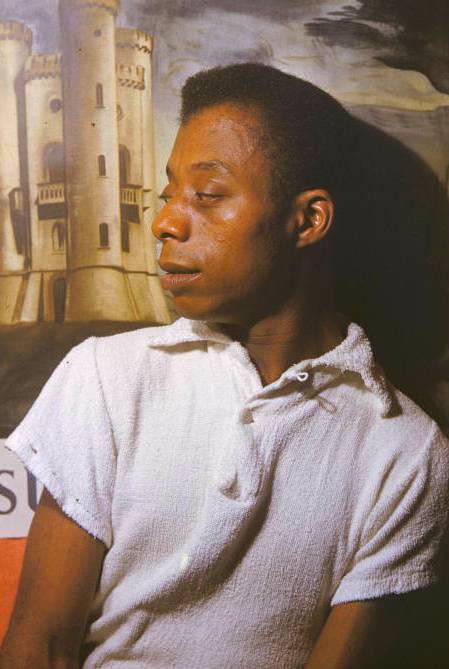 Baldwin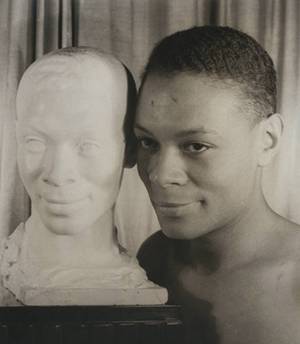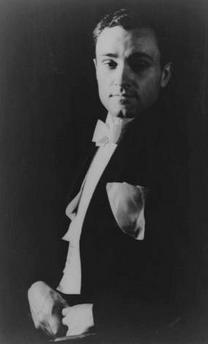 Jimmy Daniels and Philip Johnson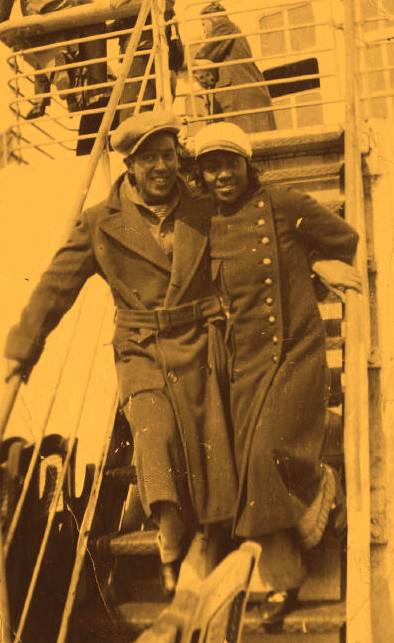 Dorothy West and Langston Hughes
Attending each other's parties in Harlem and Greenwich Village, which were seldom exclusively gay, gays gave and organized the most amusing and elegant entertainments in the city. Written up by society columnists in the Inter-State Tattler and the Amsterdam News, for the first time in America's history, gays functioned in plain sight.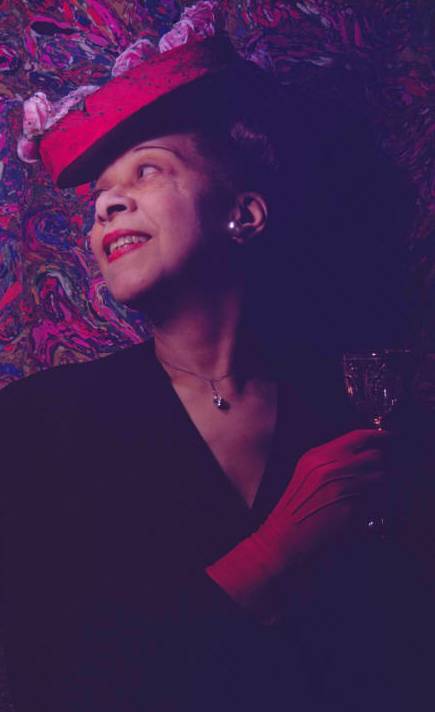 Nora Holt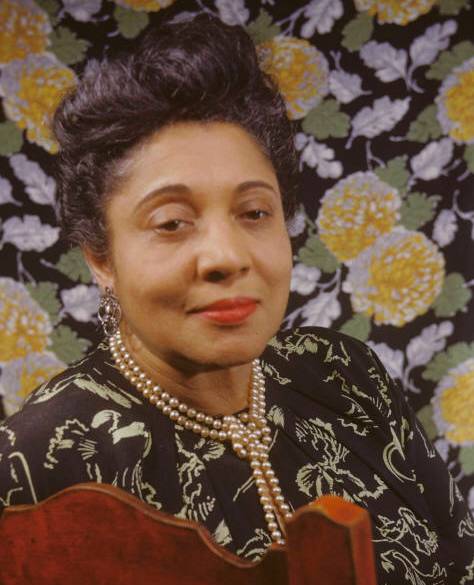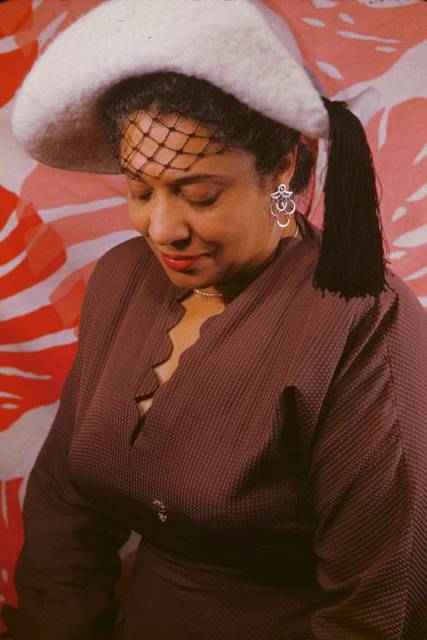 Gerrie Major, below in a Willard Winter hat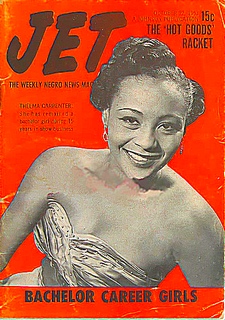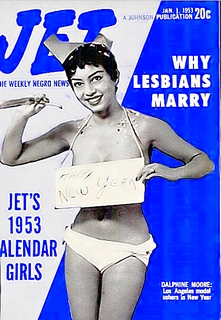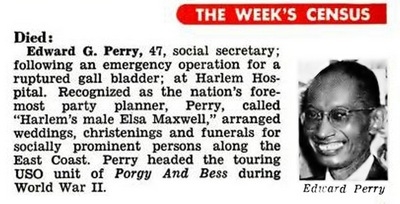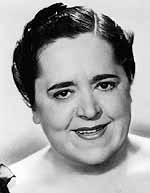 Columnists Edward Perry and his chum Elsa Maxwell who frequented Harlem as if it were Manhattan's left bank
And so long as people behaved properly, by avoiding whites-only restaurants downtown, by not congregating publicly in same-sex groups, by wearing mostly gender-appropriate attire, by expressing their affection out of view, they were mostly left alone. Consequently, in the past, Homo-Harlem mostly meant a hidden Harlem. It was peopled by outcasts who included some of the most brilliant individuals of their era, 'intellectuals' who, nevertheless, seldom escaped being belittled by society or arrest in public hook-up spots. Writer Wallace Thurman shortly after his arrival in New York was arrested for having sex with a white hairdresser in the 135th Street subway washroom. Groomed for a great career by W. E. B. Du Bois, courtly Augustus Granville Dill, the business manager of the Crisis underwent a similar disgrace. And so, despite enriching the glory of Harlem, the lives and contributions of gay folks is an aspect of Harlem's cultural and artistic achievement that's largely forgotten by history.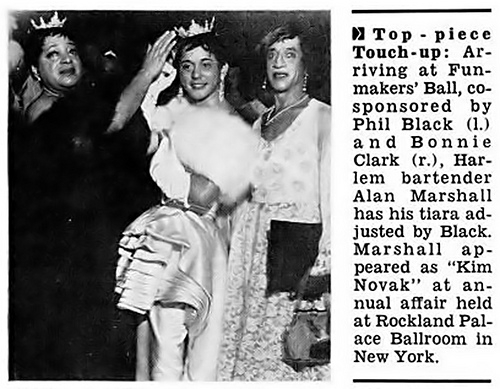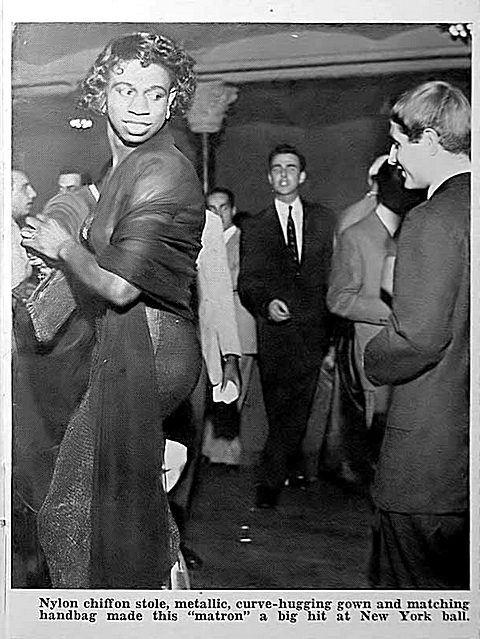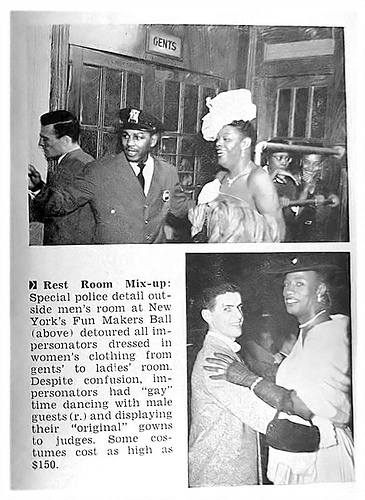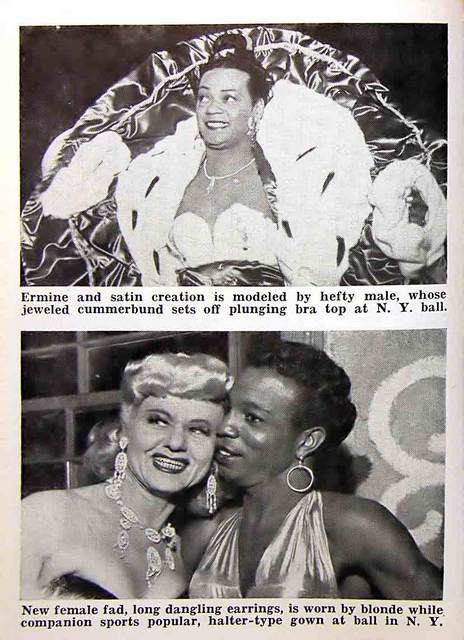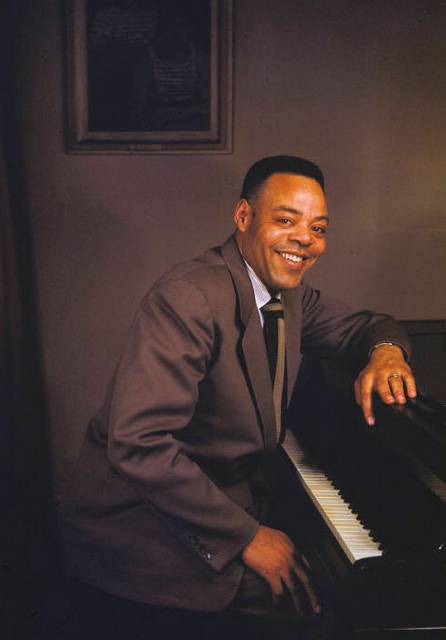 Jonathan Brice, who accompanied his opera singer sister Carol, received a sympathetic standing ovation after his arrest in a 'tea room' made the Amsterdam's front page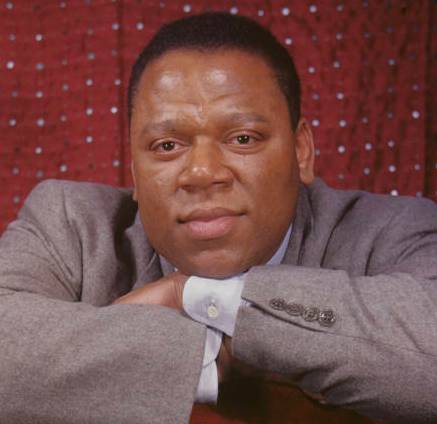 William Warfield, who worked the last nerve his of his wife Leontyne Price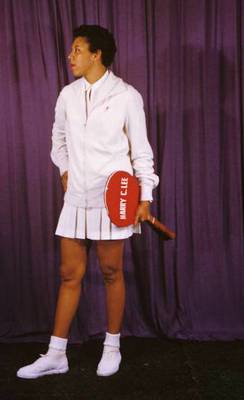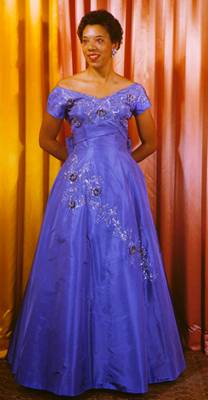 Althea Gibson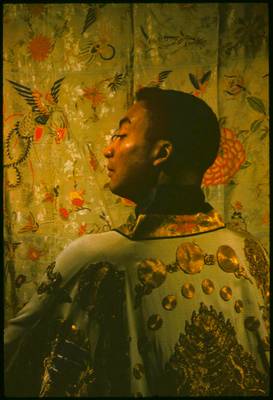 Henry Van Dyke, an intimate of Bobby Short's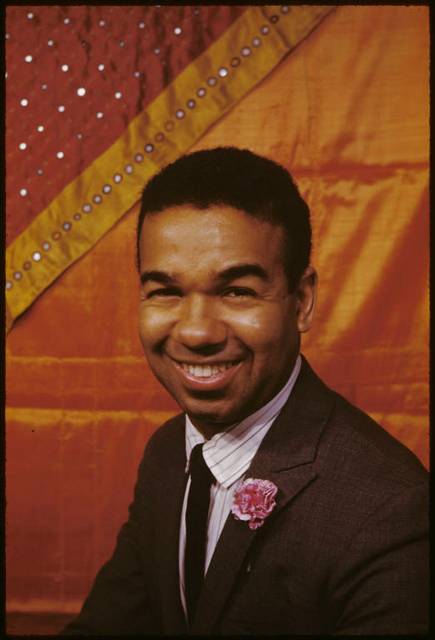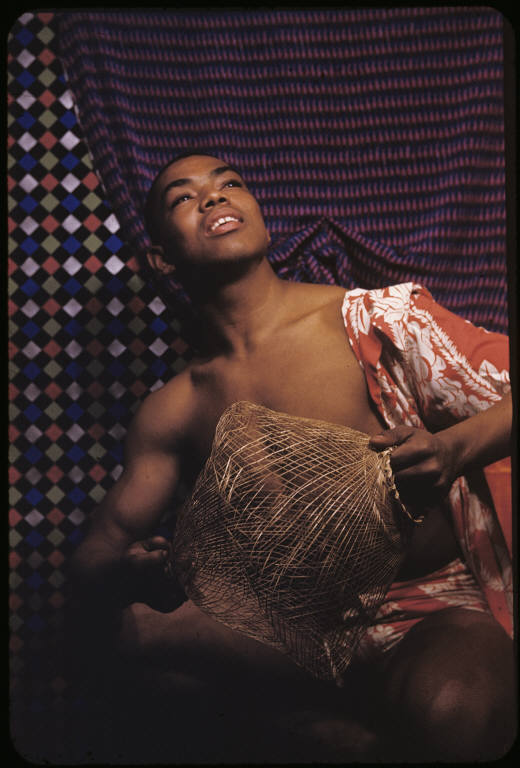 Alvin Aiely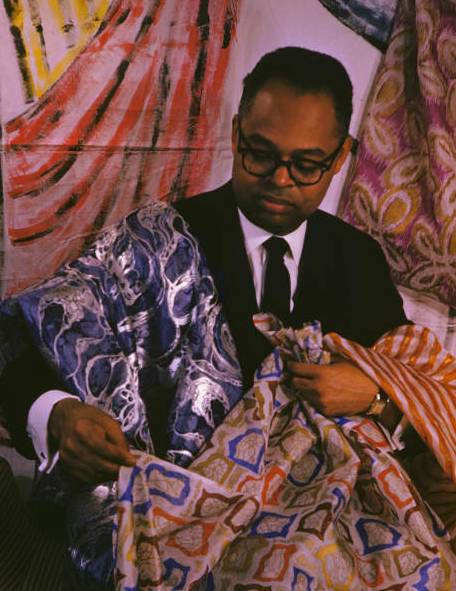 Wesley Tann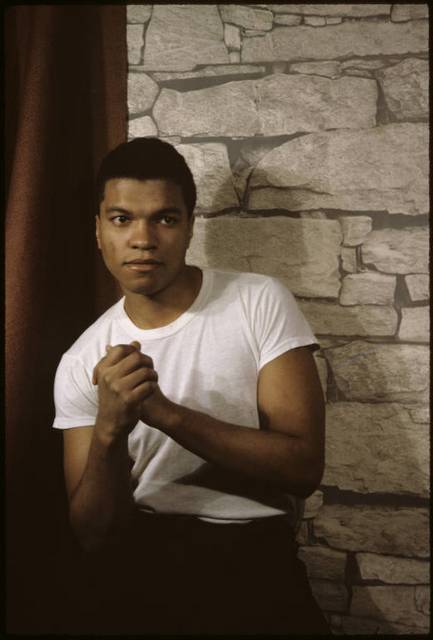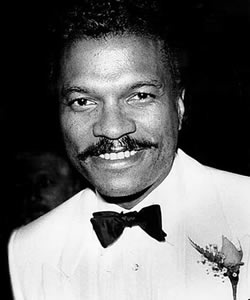 Billy Dee Williams of 110th Street, in his "whoring days" and his 'salad days'
Part of the mission of the Maysles Cinema's second annual Homo Harlem film series, opening at The Museum of the City of New York at 6:00 p.m. on Monday, June 21, is a effort to right this wrong. Celebrating Pride Week 2010, this six-day-long retrospective investigates cinematic representation of gay life and culture in black America's fabled homeland.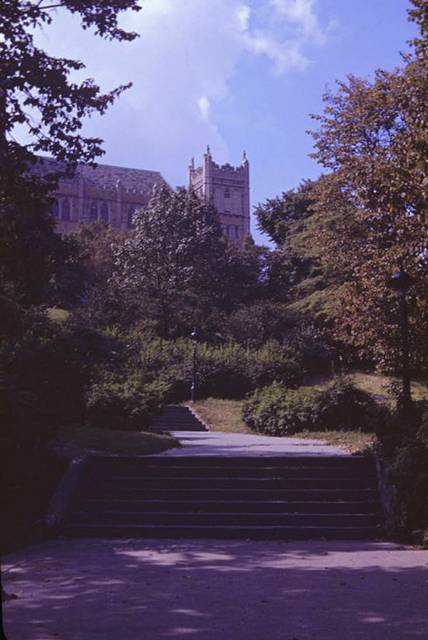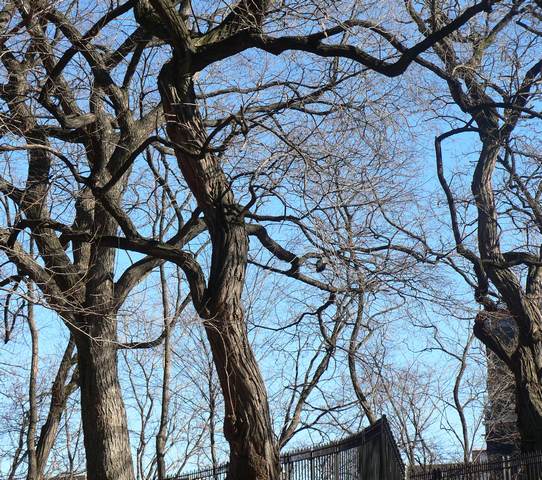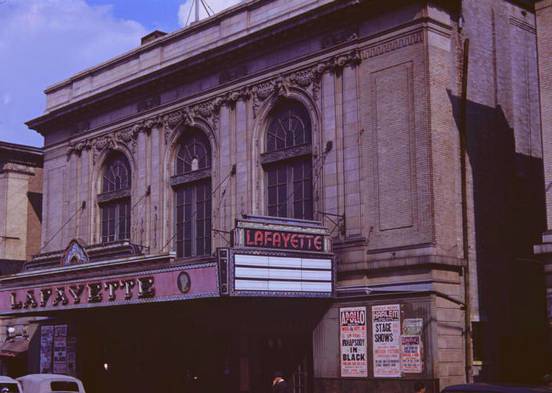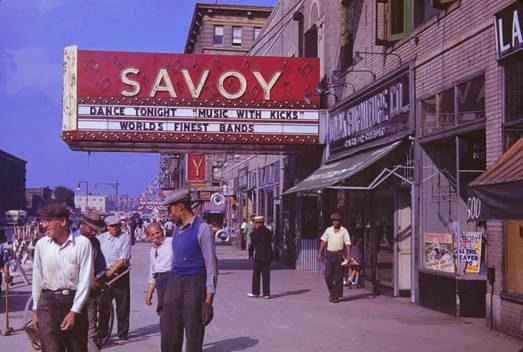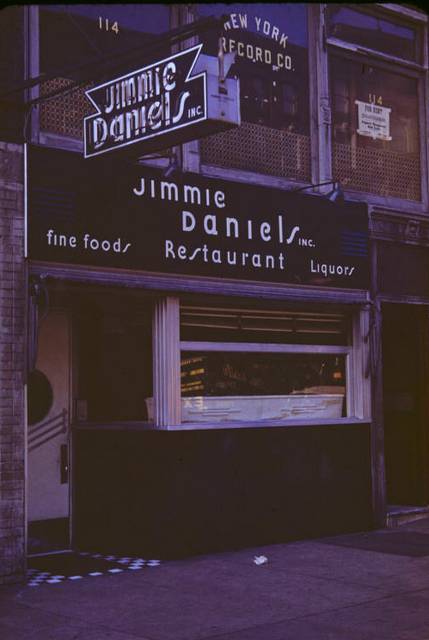 114 East 125th Street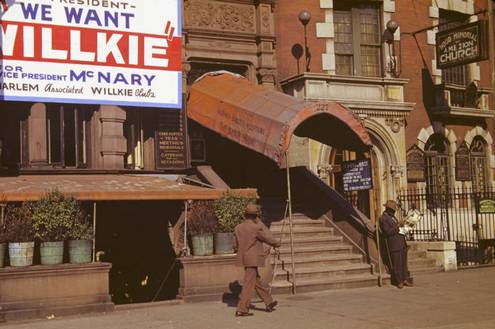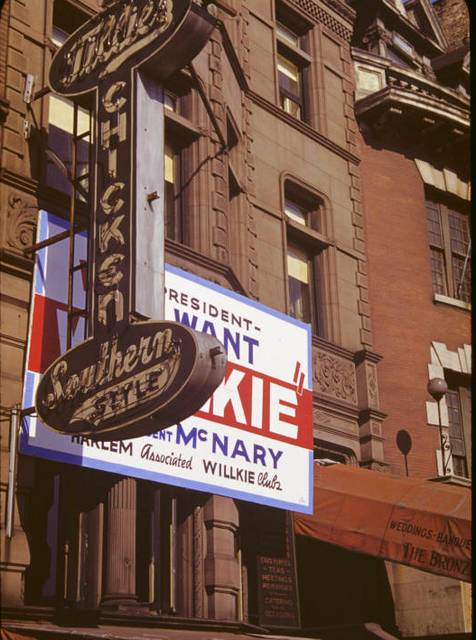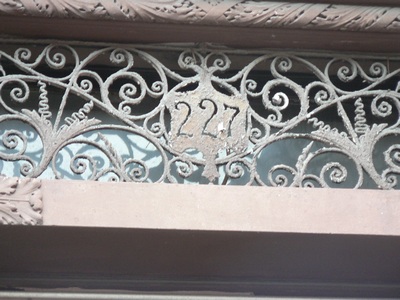 Starting out at Lenox Avenue's Bronze Studio Catering Hall, Jimmy Daniels triumphed in Europe. Returning, he first opened a club on Lenox at 116th Street in the Bernheimer Building, ca 1938, and then at 114 East 125th Street, ca 1941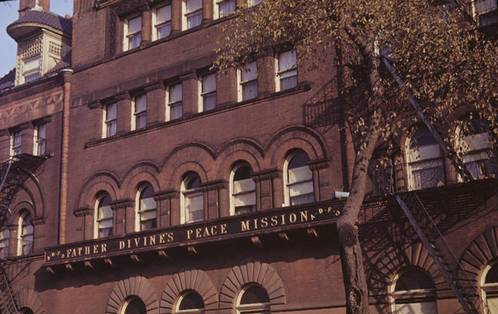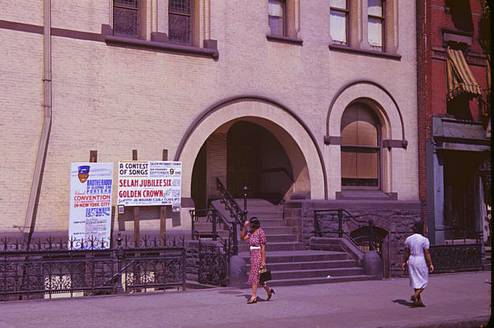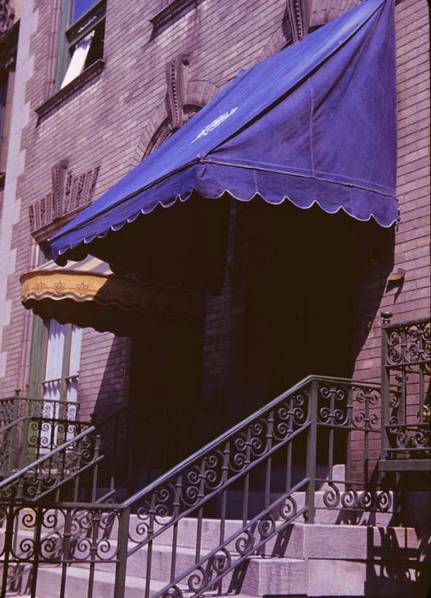 Kicking off with the documentary film, The Polymath, or, The Life and Opinions of Samuel R. Delany, Gentleman, directed by Fred Barney Taylor, the festival is co-sponsored by State Senator Bill Perkins, Men of All Colors Together, Harlem Sage and Queer Black Cinema.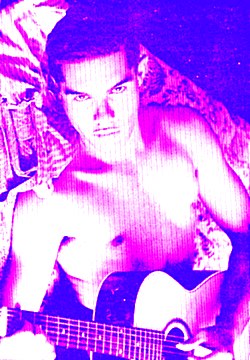 'Chip' Delaney
Samuel R. Delany, affectionately known as "Chip", was born to one of the nation's most prominent black families. Between 1938 and his death in 1960, his father, Samuel Ray Delany, ran a successful Harlem undertaking establishment. Levy & Delany Funeral Home was in a row-house on 7th Avenue, where Delany's family lived on the top two floors. His aunts, Sadie and Bessie Delany, never married. His handsome uncle, Judge Hubert Delany, reputedly gay, married twice and adopted children.
Educated at the Dalton School and the Bronx High School of Science, gay though he might be, Samuel Delany has identified as a gay man since adolescence, like his Uncle Hubert, Countee Cullen, Wallace Thurman, Nella Larson, Carl Van Vechten, and even Richard Bruce Nugent, Delaney also married! He met poet Marilyn Hacker on their first day in high school in 1956. They were wed five years later. Their marriage lasted 12 years and produced a daughter, Iva.
Completed when he was just 19, The Jewels of Aptor was published a year later. Since this auspicious beginning Samuel Delany has emerged as among the world's most acclaimed science fiction authors. He is also a highly accomplished essayist, whose laments of the transformation of Times Square, Times Square Red, Times Square Blue, are most memorable.
Delany's award-winning autobiography, The Motion of Light in Water, is that rarest of literary treasures, a forthright account of the eventful life of an African American homosexual.
Completely guarded, As I Remember It: Portrait of Dorothy West, is yet another offering in the Maysles' series.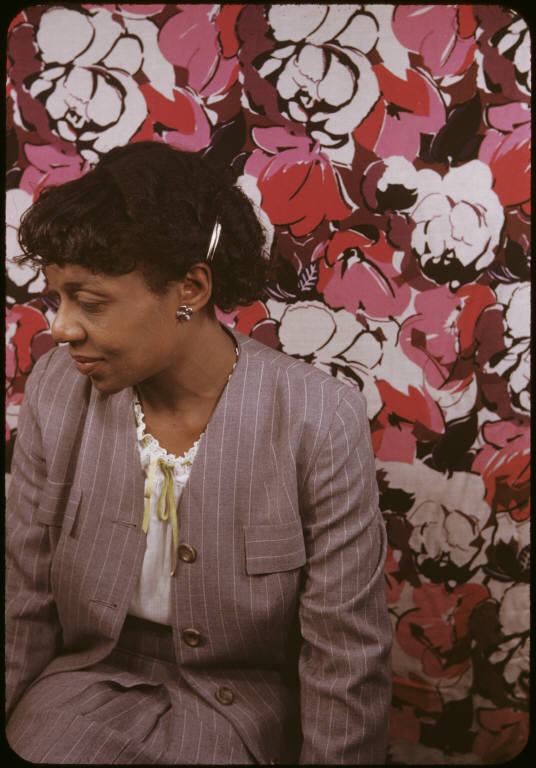 So much of American life and culture has been critically impacted by film. This is especially true for gays and for African Americans, despite the paradoxical constraints surrounding our flawed cinematic representation. Fortunately, the nature of movies is such that, excluded, hidden, and distorted, we have still managed to learn how to be who and all we are through motion pictures.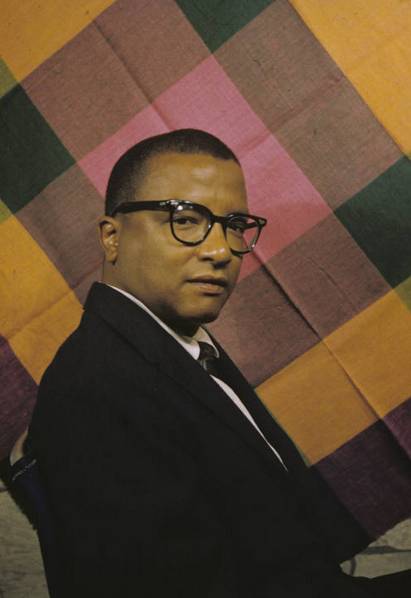 Jazz great Billy Strayhorn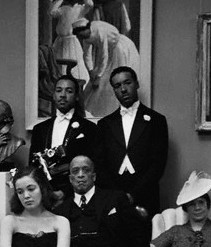 Twin photographers, Marvin, (gay) and Morgan Smith who came to Harlem from Kentucky in 1933. "Some who was willing, were unreliable", said Marvin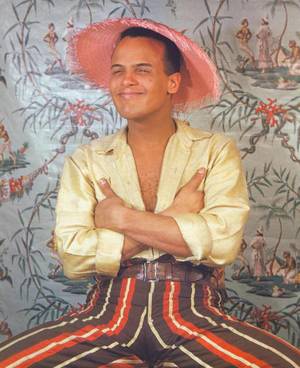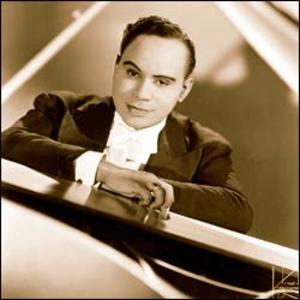 Entertainer par excellence, David Wilson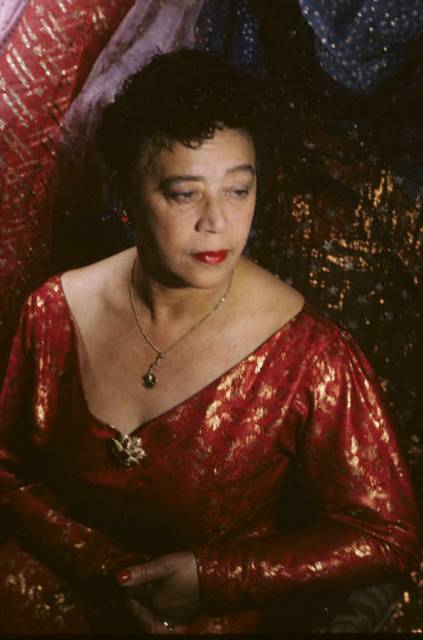 Grand lady of song, Adelaida Hall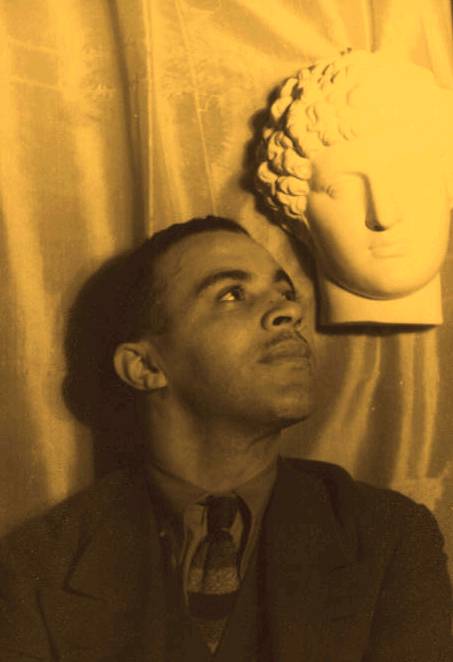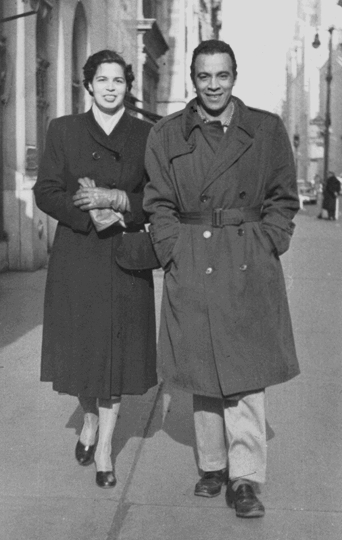 Artistic bon vivant, Richard Bruce Nugen who refused to allow marriage to change him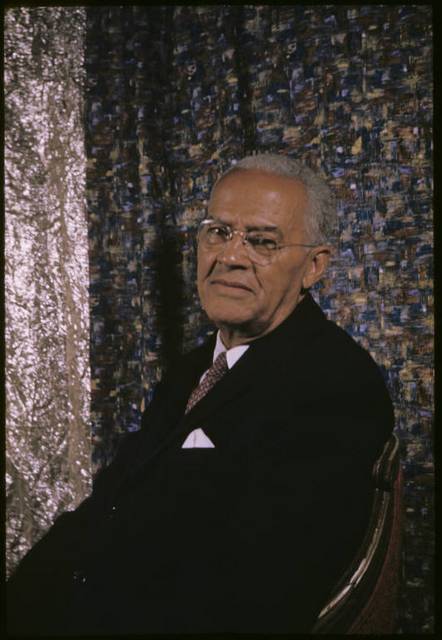 Discreet Dr. Godfrey Nurse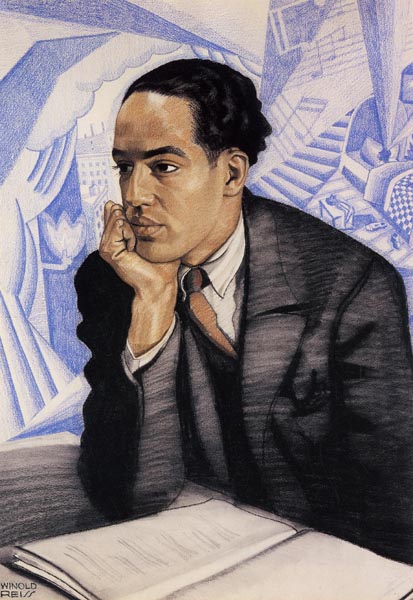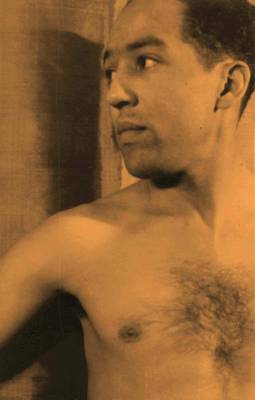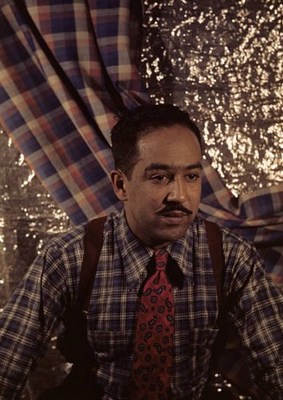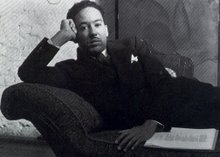 Langston Hughes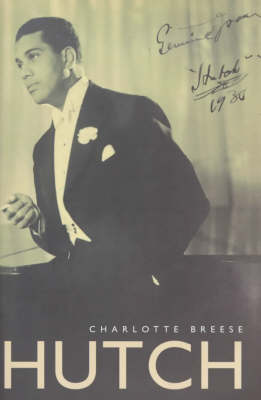 The toast of London!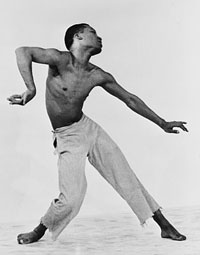 Walter Nicks who danced divinely for Dunham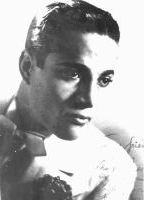 Ballroom dancer Paul Meers was graceful whichever way he swayed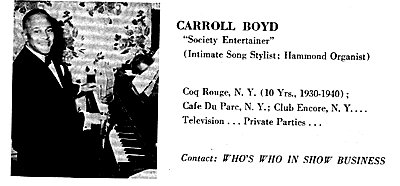 Related
Popular in the Community