Homophobia could be costing the Indian economy as much as $30.8 billion every year, according to an upcoming study for the World Bank. And it's not just India that is losing as a result of LGBT discrimination.
According to economist and study author M.V. Lee Badgett of the Williams Institute at the University of California, Los Angeles, the economic impact of discrimination against LGBT individuals is threefold:
Workplace and education discrimination lead to lower wages for LGBT individuals, which results in less tax revenue reaped by the government.
A higher poverty rate due to low income means more government spending on social programs.
And poor health, in the form of higher rates of depression, suicide and HIV/AIDS, means higher government health care costs and decreased participation in the workforce.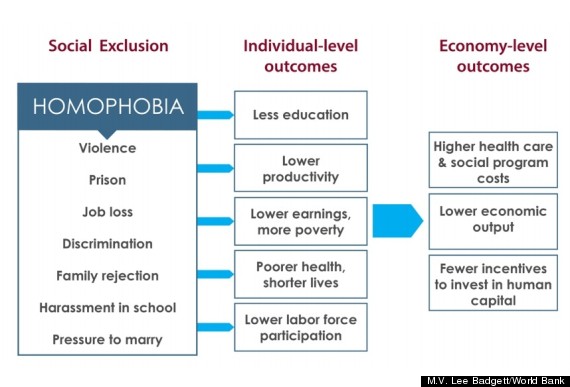 In an interview with The Wall Street Journal, Badgett said her preliminary findings represent a case study that could be applied to any nation that discriminates against LGBT individuals. The study focuses on India because of the availability of certain economic data provided by health research and LGBT organizations within the country.
"Even in countries where the laws are very equal, you can still have discrimination and health disparities," Badgett told The Huffington Post. "For me, the takeaway is, every country has some cost associated with homophobia and transphobia."
In January, India's Supreme Court ruled to uphold a colonial-era ban on gay sex, outraging LGBT rights activists and the nation's own ruling party. Violation of the ban can be punished by up to 10 years in jail. The government, along with seven human rights groups, had petitioned the court to overturn the ban.
Based on available data, Badgett estimated that LGBT individuals in India make an average of 10 percent less in wages than heterosexuals in comparable positions: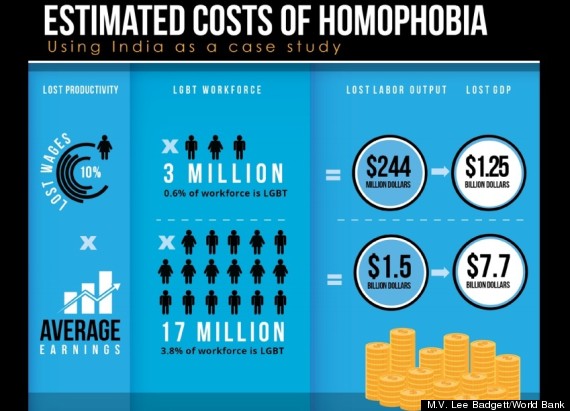 The second part of Badgett's analysis looks at health disparities between the LGBT community and the rest of the population. Based on the higher rates of depression, suicidal thoughts and HIV/AIDS among LGBT individuals, Badgett was able to calculate the years of life or quality of life lost, and thus the loss of economic productivity caused by these health problems.
The true costs to India's GDP are likely far greater than these estimates, Badgett told HuffPost. That's because of a dearth of data on how discrimination against LGBT individuals may contribute to "brain drain" -- mass emigration -- as well as the economic and social costs to family members of LGBT individuals, who may also face discrimination.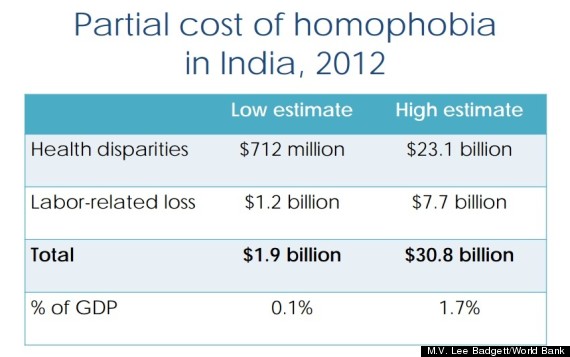 In the United States, there's plenty of evidence to suggest that acceptance of the LGBT community makes for a healthier economy. Legalizing gay marriage, for instance, has already been proven to add hundreds of millions of dollars to a state's coffers. One year after New York passed the Marriage Equality Act, New York City alone had generated an extra $259 million in revenue, mainly from a boom in the wedding industry.
Badgett told HuffPost that discrimination against the LGBT community is undoubtedly costing the U.S. in a number of ways.
She suggested a few federal policy changes that would likely increase the economic contributions of LGBT individuals. Enacting federal non-discrimination laws, for example -- particularly governing the way LGBT individuals are treated in schools -- would likely promote more positive economic outcomes in the workplace, she said.
But, she cautioned, "Even if you have the best policies in the world, there's still likely to be some underlying homophobia in these institutions, or present in the attitudes [of a community]. These things get embedded deeply in our culture, and it doesn't get immediately dislodged by a policy change."
Related
Before You Go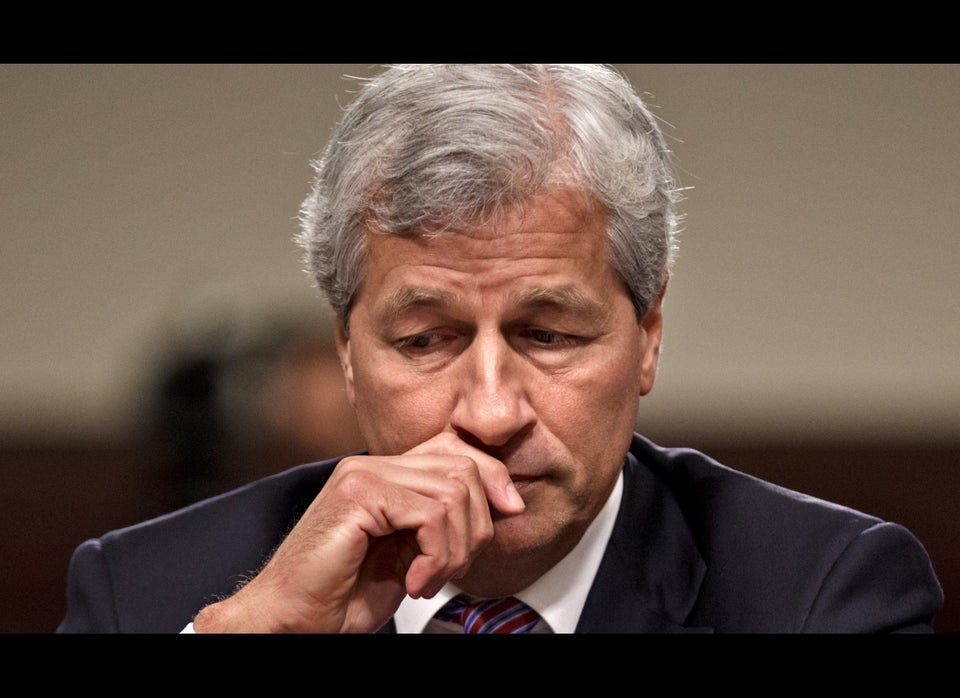 What The GOP Doesn't Want You To Know About The Deficit
Popular in the Community