Homosexuality is Not an Addiction is the title of a piece that just came out on Psychology Today. Dr. David Ley's piece cannot be ignored in the conversation on LGBTQ rights and "conversion therapy."
I was there for the vote. And as I walked out of the State Capitol, I was greeted by a cool breeze on a sunny Oregon day. I heard the voices of singing children now gathered on those same steps, and looked out on a bright future for the youth of Oregon.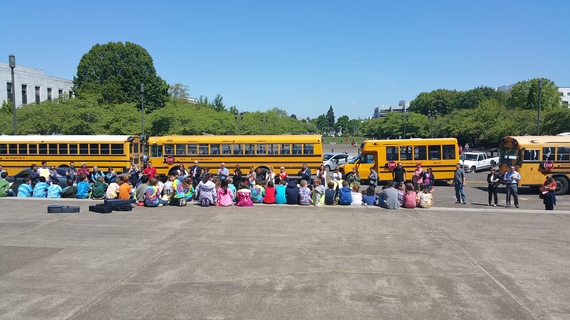 I chose to become a Certified Sexuality Counselor because of a belief in the importance of highly-specialized training, professional standards, and accountability, when it comes to supporting people in their most vulnerable selves, in their sexuality. It's the reason I specifically chose certification with AASECT.
The American Association of Sexuality Educators, Counselors and Therapists (AASECT) is a not-for-profit, interdisciplinary professional organization. In addition to sexuality educators, sexuality counselors and sex therapists, AASECT members include physicians, nurses, social workers, psychologists, allied health professionals, clergy members, lawyers, sociologists, marriage and family counselors and therapists, family planning specialists and researchers, as well as students in various relevant professional disciplines. These individuals share an interest in promoting understanding of human sexuality and healthy sexual behavior.
The American Medical Association
The American Psychological Association
The American Psychoanalytic Association
The American Counseling Association
The National Association of Social Workers
The American Academy of Pediatrics
The American Association for Marriage and Family Therapy
The American School Counselor Association
The Pan American Health Organization
The National Education Association
The School Social Work Association of America
The American School Health Association
The American Association of School Administrators
The American Federation of Teachers
The National Association of School Psychologists
The Interfaith Alliance Foundation
The National Association of Secondary School Principals
Today, I want to ask you, the reader:
Do you know of any other organizations who have statement consistent with AASECT's that are not listed above?
If you know of any other statements that also align, I ask you email me directly, so that I can forward them to AASECT's President and Board of Directors - along with a request for AASECT to take a position of responsibility in bringing together a consensus statement, like the one produced by the UK Council for Psychotherapy. I believe it's AASECT's responsibility as the largest in the United States that bridges across professional disciplines in upholding standards of ethical practice with regards to human sexuality. I believe that is why we took a position as an organization in the first place.
It's time to take the direction of the President of the United States and the Surgeon General who have called for an end to "conversion therapy", it's time for a consensus statement.
REAL LIFE. REAL NEWS. REAL VOICES.
Help us tell more of the stories that matter from voices that too often remain unheard.