Some mornings, do you just feel like crying when you think about all the work it takes to "put your face on"?
And while some might say -- then why not just go au natural? -- it's sadly not always that simple.
We decided to address that that reality head on, showing it's actually totally normal for women to feel pressure to wear makeup -- because it concretely affects the way society treats them. This is only all the more challenging for women of color in a culture that worships a Eurocentric beauty ideal.
If you feel absolutely no pressure to wear makeup and just do it for self-expression, power to you. Maybe you find a thrill in a bold red lip.
But if you pull yourself out of bed at 6 a.m. each day, desperately wishing you could spend the next hour sleeping instead of bathing your skin in chemicals so that people believe you have your act together -- this video's for you.
P.S. Next time you're watching a movie, note how the "hot mess" character is usually just a woman wearing no makeup and her naturally frizzy hair. UGH, society!
Video written by Lily Karlin and Paul Gale.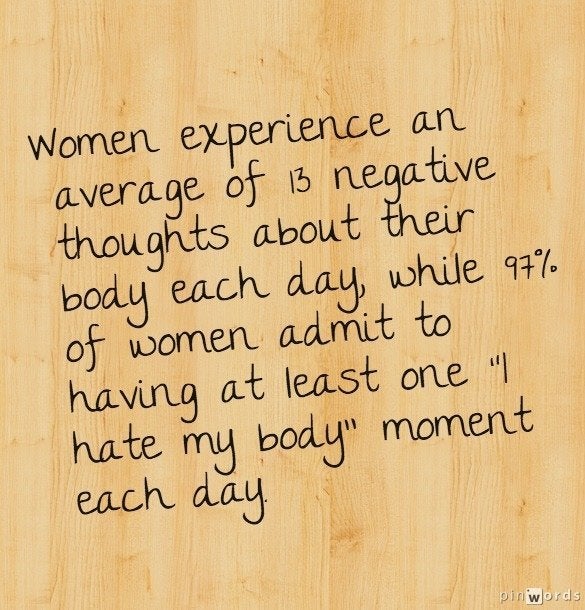 Facts About Women And Body Image