Honesty is the best policy when it comes to most things. Writing an online dating profile is probably not one those things.
In the video above, BuzzFeed gives us a chilling peek at what it would be like if people were utterly transparent about themselves on dating sites. For starters, they'd drop truth bombs like this in their bios:
"I'm really chill which is just a nice way of saying I'm super lazy."
"Oh, I'm in a relationship. I'm just here window-shopping."
"Beer snob? I'm actually just an alcoholic."
"I took my profile pic while pooping."
Yeah, we don't want to live in that world.
Before You Go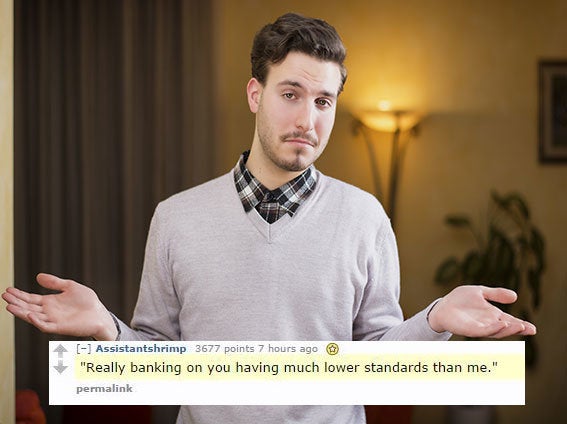 Brutally Honest Dating Profiles