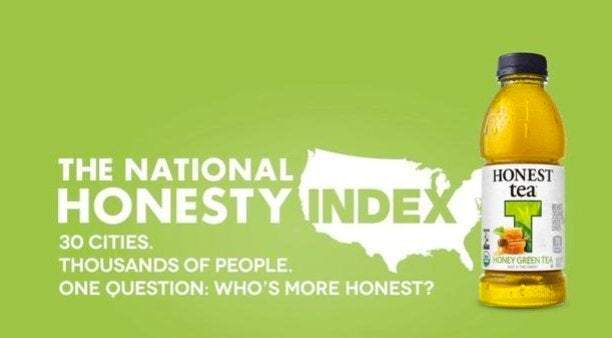 For the past few years, Honest Tea has been conducting a social experiment to figure out which cities were the most (or least) honest. The company places unmanned tea kiosks around the country, and asks people to deposit a dollar for each beverage, using the honor system. Through digital tracking, Honest Tea monitors who is actually paying for the beverages and who isn't. Last year, Honest Tea found that Chicago was the most honest and New York was the least honest, but this year, results have varied a bit.
The two most honest cities in the list -- with 100 percent honesty -- are Salt Lake City, Utah and Oakland, Calif. Boulder (99 percent), San Francisco (97 percent) and Boston (96 percent) rounded out the top five most honest cities. Overall, American's were 93 percent honest, with 95 percent of women paying for their beverages and 91 percent of men paying for theirs.

Certain locations had way more honest people than others, though. Brooklyn's Atlantic Terminal had the lowest number of honest customers, with just 61 percent of people paying for their drinks. Venice Beach in California (76 percent) and Chelsea Piers in New York (77 percent) rounded out the bottom three.
Here's the full list of cities and the least honest locations: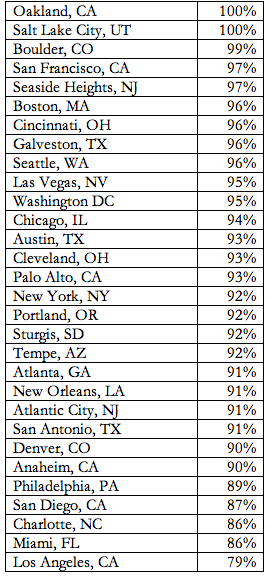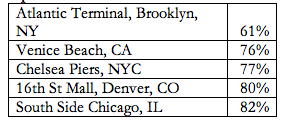 Honest Tea has compiled all results in the National Honesty Index. The results are grouped by all sorts of categories beyond cities, including various social categories such as bikers, suburbanites, people with kids, comic book fans and more. The company also broke the data down by the beverage type itself -- for example people who chose peach white tea were more honest than honey green tea drinkers.
Is this a reliable study on national honesty? Well, not exactly -- you're only using people that are at least somewhat thirsty or like Honest Tea in the first place. "Though our experiment might not pass muster with a social scientist, the results present fascinating and fun insights about the American population," says Seth Goldman, President and TeaEO of Honest Tea, in a press release. Looks like downtown Brooklyn has some work to do.
Related
Before You Go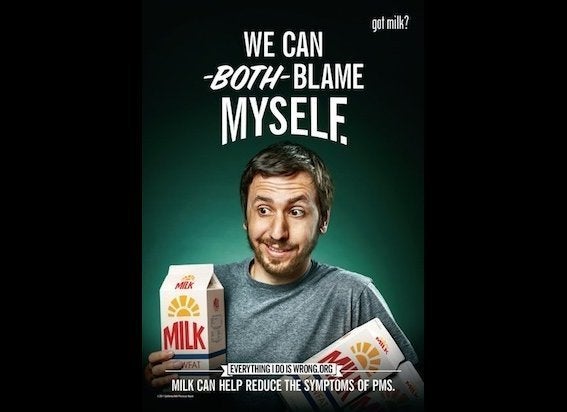 The Most Offensive Beverage Ads