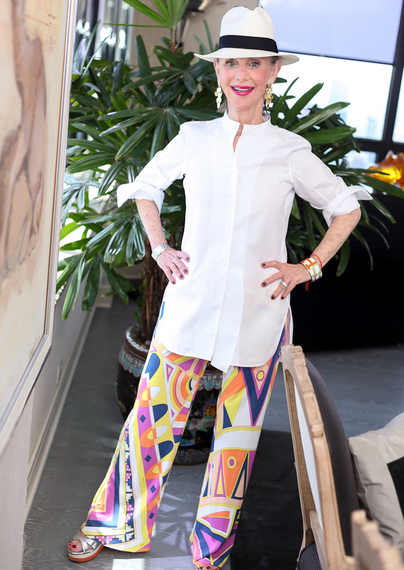 As our jet dropped below cloud level, I was taken aback as I looked down on the capital of Panama, Panama City! It is the most vibrant cosmopolitan capital in Central America. Skyscrapers framed by the Pacific Ocean and the man-made Panama Canal took my breath away. I could hardly wait to touch down, grab our ride and head into the city to explore!
If you want to have a successful, joyful and stress free adventure to a new country, not a resort area, I suggest you follow 'my Honey Good 1st rule of advice,' darlings: Spend your money on choosing a first rate guide. You have 2 options. You can travel with a reputable travel group such as Tauck Travel or Abercrombie and Kent or, if you prefer, you can travel with a private guide hired for you through your travel agent.
Shelly and I have traveled near and far with groups and privately. There are wonderful advantages to both and, in my opinion, there is no value in spending money on travel without investing in an experienced guide; your teacher. It is impossible to see and experience a city or country otherwise.
I wanted to learn the history of the famed Panama Canal linking itself to the Atlantic and Pacific and I wanted to travel through her locks. I wanted to take a city tour to learn its heartbeat, experience Panamanean dining and foods, meet the people of the city and come home with a Panama Hat! (And, as you can see in the above photo, I found my hat!)
We did all that and more with professional guides who tutored us on all that was Panama.
Our drive from the airport struck me most pleasantly. Bougainvillea lined a first-rate highway system. I had been told that the Government of Panama, out of all the South and Central American countries, was patterned after the USA economically and politically. Therefore, many ex-patriots are in Panama. American citizens are leaving America to become Panamanian citizens because of its' life style; gorgeous beaches, the weather, cheaper living, less crime, the political system and lower taxes.
As we drove into the city to our hotel, I felt joyous seeing the calm Sea and colonial-era landmarks and bougainvillea filled plazas lined with cafes and bars. Further into Panama City I noticed loads of people wearing, what else, but Panama Hats! It was warm and mildly humid and I was happy and content.
Panamanian music greeted us as we entered our very modern hotel. To give you a feeling for Panama's upscale economy, a Ritz Carlton was under construction not far from our hotel and a Trump Tower was close by.
If you plan a trip to Panama remember this: The people, unlike the economy, are very laid back. If you ask for a wake-up call I can guarantee you it will be 15 minutes late! Fortunately we learned early on and turned to our i-Phones to wake us!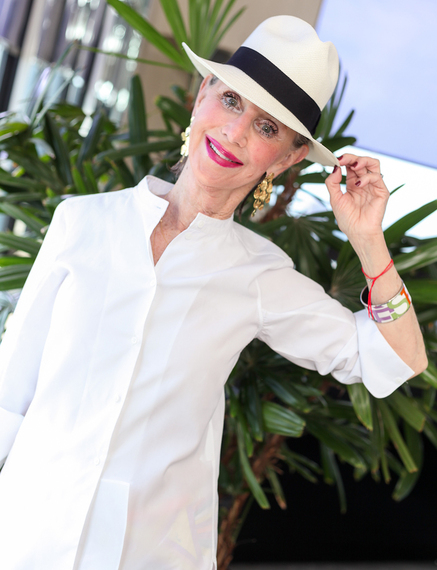 Your must-sees and must-dos:
~Take a city tour: the first on your 'must sees and must dos,' darlings!
~ A trip through the locks of the Panama Canal. We took the full day trip through the locks. You can be driven or drive yourself to Mirafores, a large building, located at the Canal and watch the ships go through the locks. This would not be my choice. Visit the Frank Gehry Biodiversity Museum near the Mirafores building on your way back to the city.
~ Casco Viejo, Panama City's Historical Sector- UNESCO site. Darlings, this is where Shelly bought me my Panama hat!
Highlights of Casco Viejo:
French monument to the 22,000 Frenchmen who died building the Panama Canal.
Excellent restaurants (ask your concierge).
~ Rainforest in the city/ Ancon Hill.
~ Metropolitan Park~ The Canopy Tour.
~The Night Life: Panamanians love to dress so bring outfits that will make you shine. We enjoyed eating on Roof Top restaurants that have bay views.
Well my darlings, I have given you a 'small taste' of Panama City; acted as your travel guide and given you a head start if you choose Panama City as your destination point.
Happy travels, my darlings!
Popular in the Community