The brand has removed its iconic mascot, Buzz the bee, from its box and is calling for a solution to stabilize the honey bee species with its new campaign #BringBackTheBees.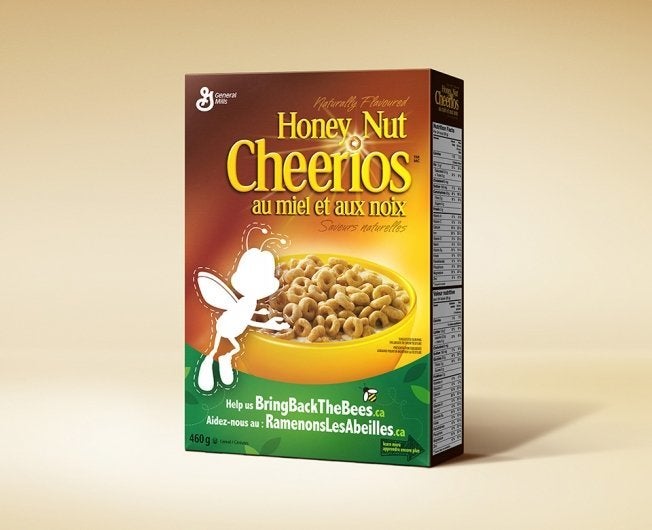 "Buzz is missing because there's something serious going on with the world's bees," the campaign website reads. "With deteriorating bee colony health, bees everywhere have been disappearing by the millions and it's time we all did something about it."
Along with the striking design that will bring the issue to consumers' attention, General Mills is giving away free wildflower seed packs (you can request yours here) for people to plant.
"One third of the foods we depend on for our survival are made possible by the natural pollination work that bees provide," Emma Eriksson, Director of Marketing for General Mills Canada, said in a press release. "With ongoing losses in bee populations being reported across Canada, we're issuing a call to action to Canadians to help plant 35 million wildflowers -- one for every person in Canada."
Bees survive off of wildflowers' nectar and pollen, and yes, we need the tiny creatures to thrive in order to thrive ourselves.
"There are a range of threats to Canada's bee population, but among the biggest are the elimination of flowering plants and ground cover in urban and rural areas alike," bee expert Marla Spivak, professor of Entomology at the University of Minnesota, said. "The goal of planting 35 million wildflowers will go a long way toward helping provide the natural habitat and food supply that is essential for healthy, sustainable bee colonies."
Bees and other pollinators in northwestern Europe and North America are currently at highest risk for extinction, according to a study conducted by the Intergovernmental Science-Policy Platform on Biodiversity and Ecosystem Services. Without them, "many of us would no longer be able to enjoy coffee, chocolate and apples, among many other foods that are part of our daily lives," Simon Potts, Ph.D., one of the study's authors and a biodiversity professor at the University of Reading, said.
Related
Before You Go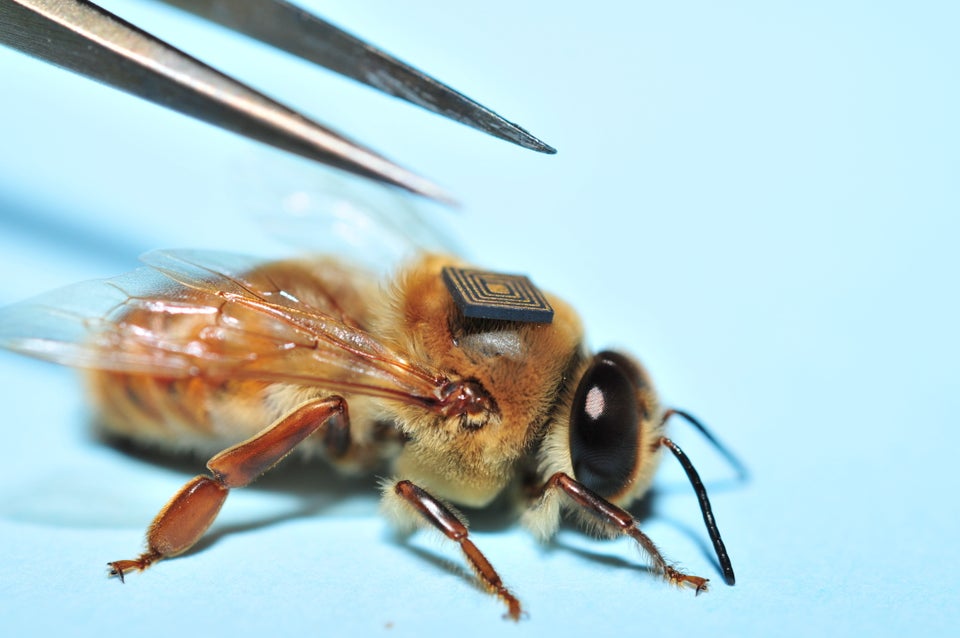 Honeybees Fitted With Micro-Sensors