These tiny "backpacks" aren't your typical fashion accessory.
An international research team, leading the Global Initiative for Honeybee Health, is addressing the global decline of honeybee populations by equipping the insects with tiny high-tech backpacks.
"The tiny technology allows researchers to analyze the effects of stress factors including disease, pesticides, air pollution, water contamination, diet and extreme weather on the movements of bees and their ability to pollinate," Dr. Paulo de Souza, a science leader with Australia's Commonwealth Scientific and Industrial Research Organization, which organized the initiative, said in a press release. "We're also investigating what key factors, or combination of factors, lead to bee deaths en masse."
Nearly one-third of all honeybee colonies in the U.S. have vanished, according to the Natural Defense Resource Council. The global honeybee population is declining so quickly that it's resulting in a phenomenon called colony collapse disorder, de Souza told the BBC. This is when the majority of worker bees in a colony die or abandon the hive, and only the queen, honey and immature bees remain. Scientists don't know why this happens.
"Fitting so many bees with chips allows us to have a representative measure of hive activity," de Souza told The Huffington Post in an email. "Also, we tag young bees and they carry sensors during their entire lifespan."
Now, all eyes will be on the backpack-carrying honeybees as the researchers hope to find clues to explain dwindling bee populations and the disappearance of beehives.
"The time is now for a tightly-focused, well-coordinated national and international effort, using the same shared technology and research protocols, to help solve the problems facing honey bees worldwide before it is too late," de Souza said.
Check out photos of the bees sporting their backpacks below.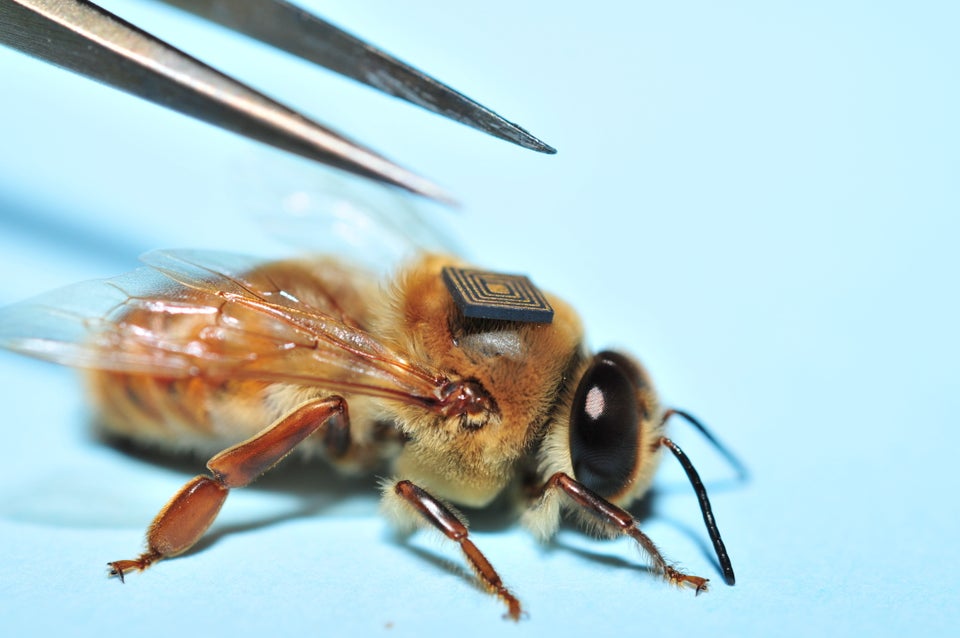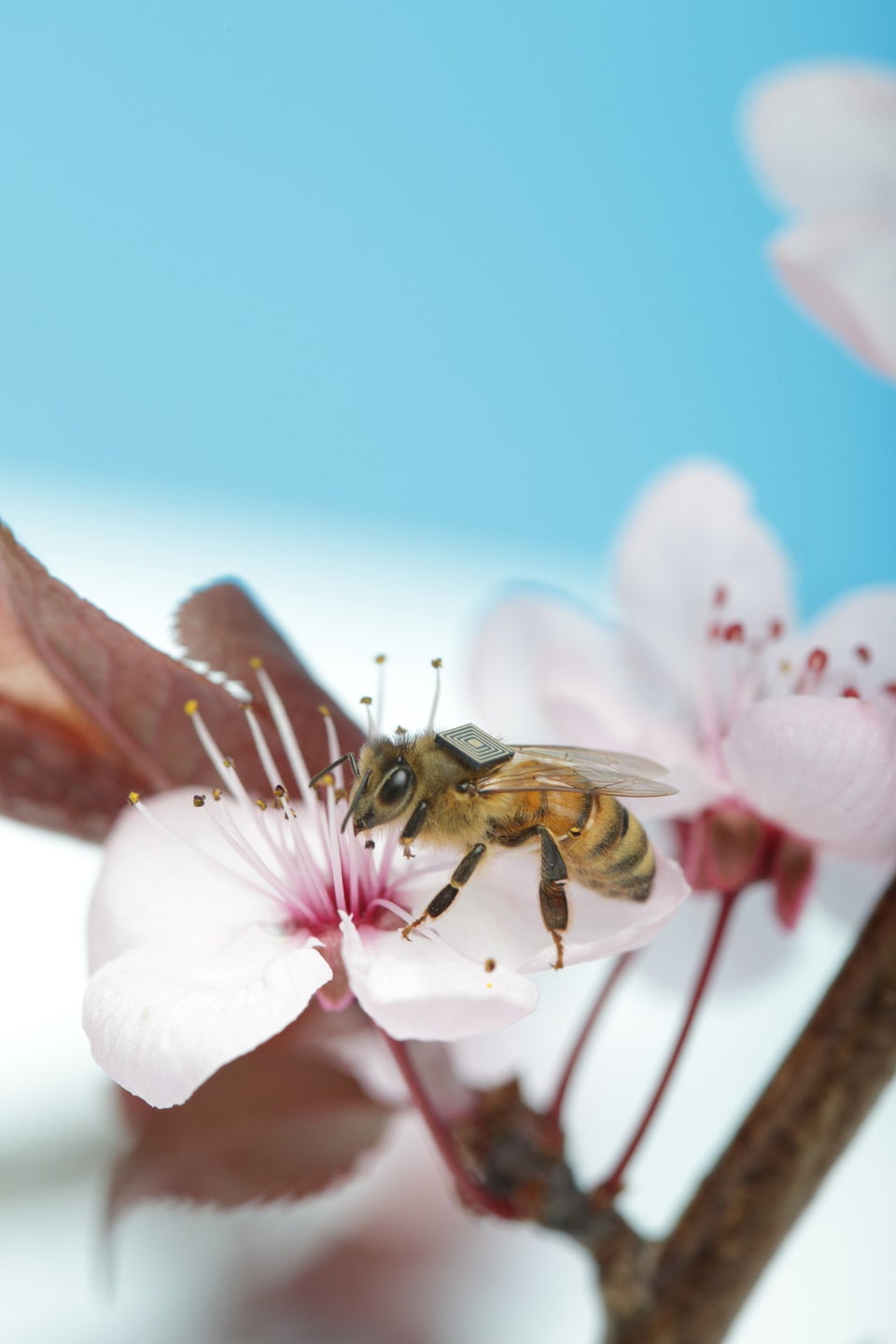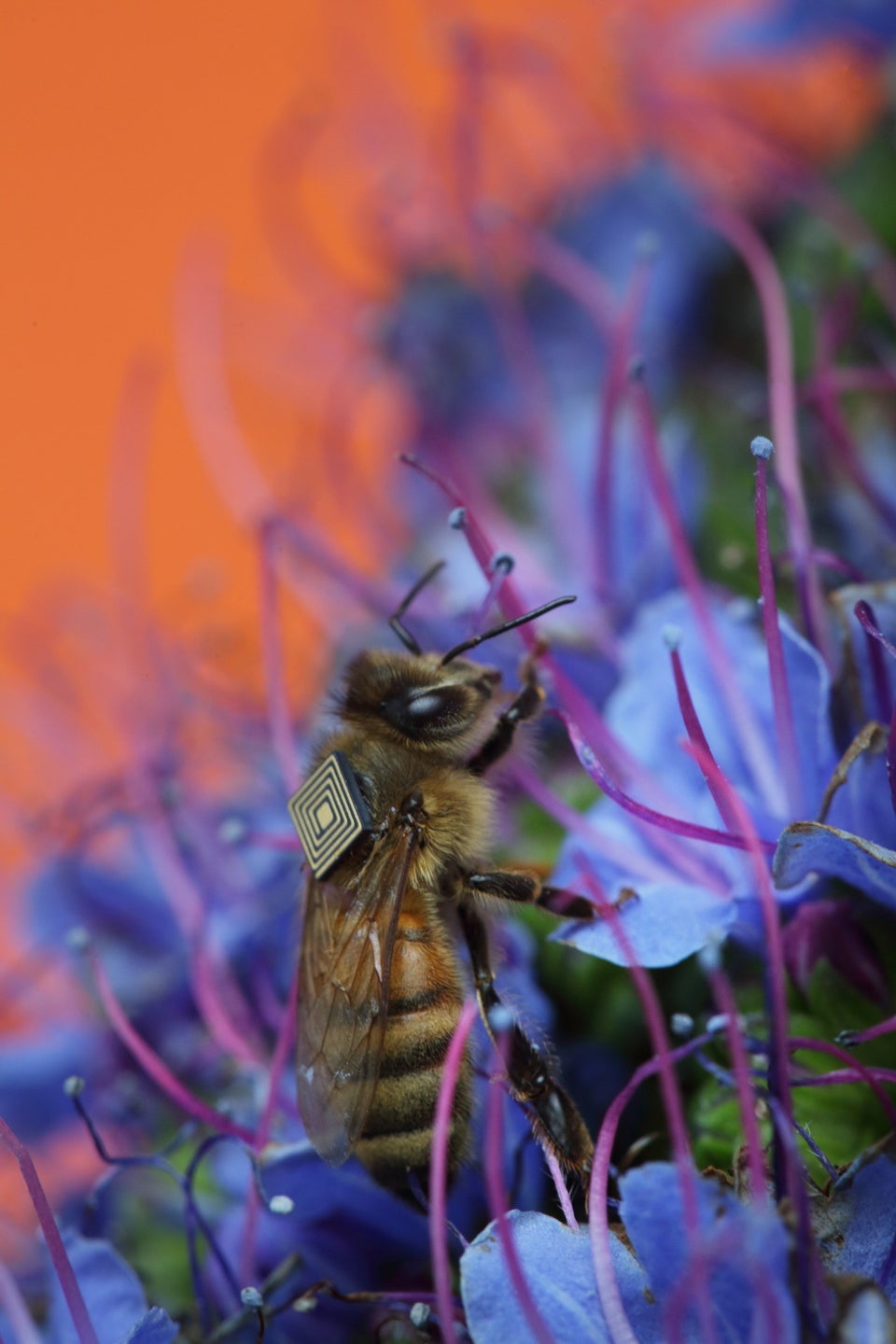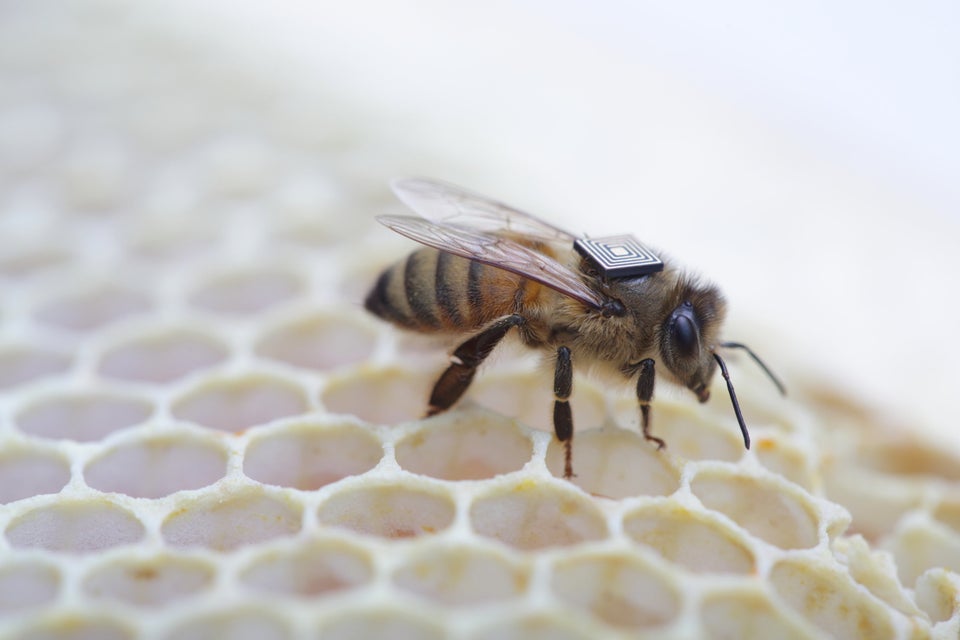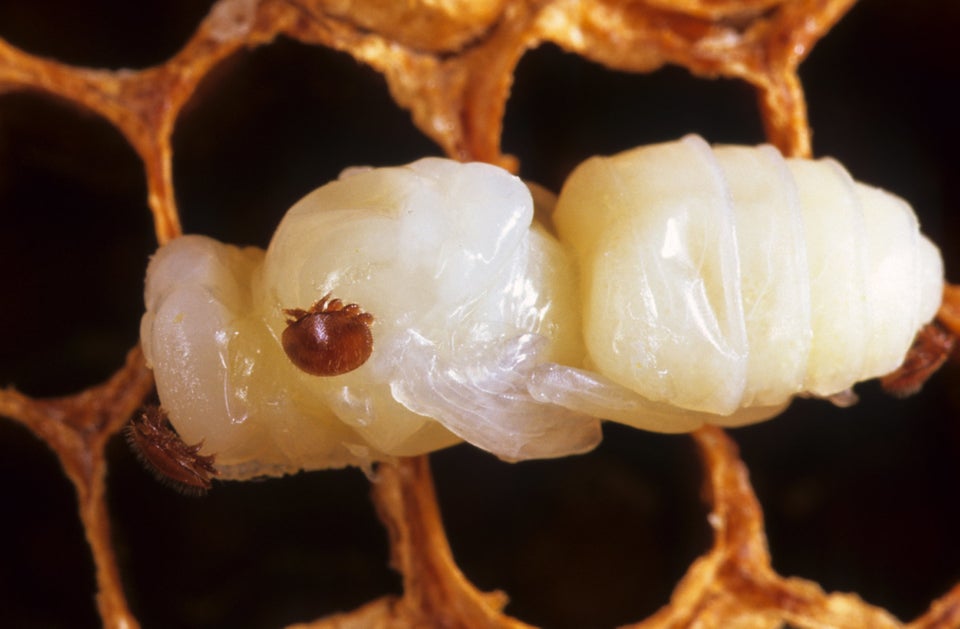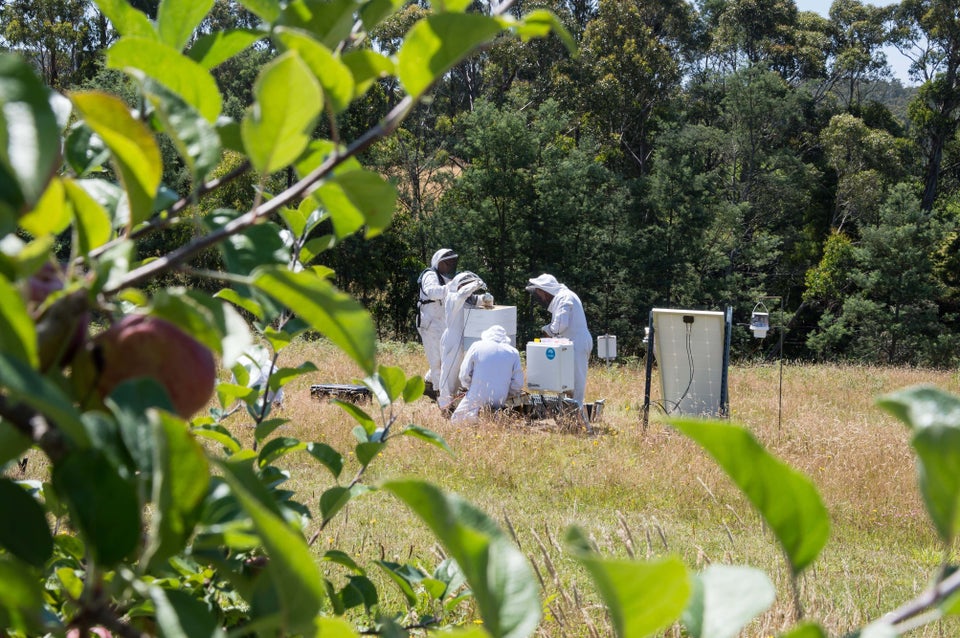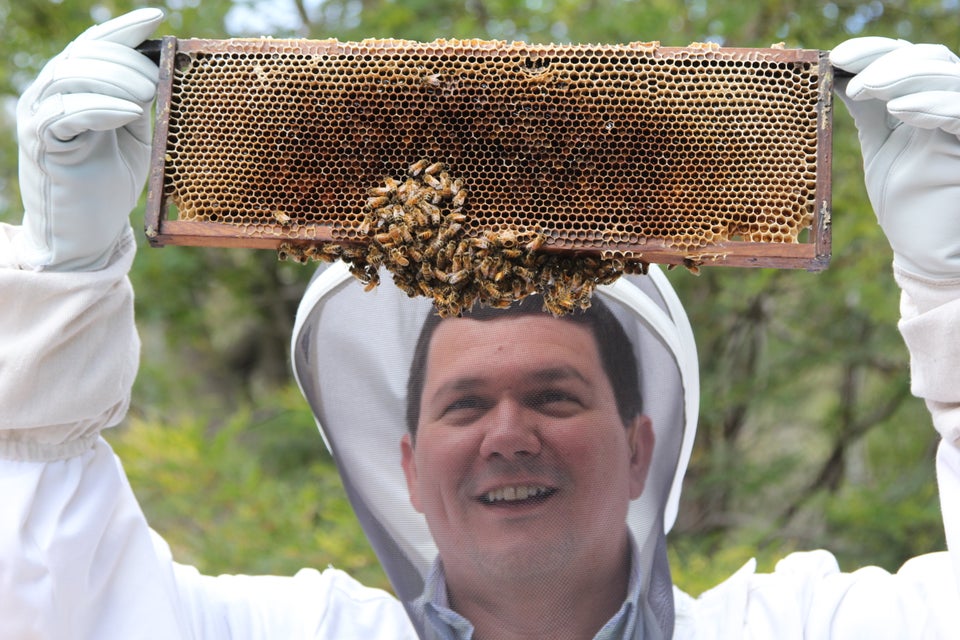 Popular in the Community