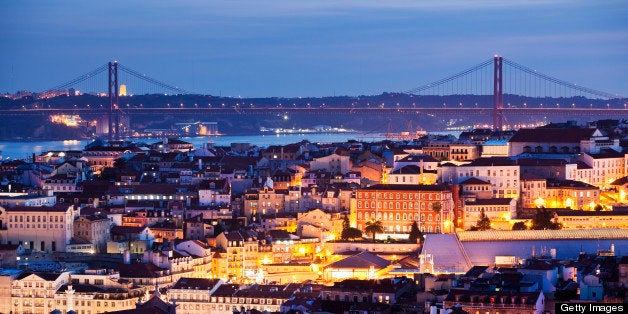 With the average wedding cost now approaching $30,000, it's understandable that many couples feel the need to scale back on their honeymoon plans. However, there are a number of worldwide destinations that can deliver the trip of a lifetime without draining your wallet. From postcard-perfect spots in Europe to the exotic shores of the Caribbean, consider these five amazing destinations for an affordable honeymoon getaway.
This U.S. commonwealth makes for a terrific Caribbean getaway -- and for a fraction of the cost. For starters, the island is home to a wide range of lodging options, including noteworthy all-inclusive hotels like Copamarina Beach Resort near the seaside town of Guanica.
Newlyweds can also minimize travel costs thanks to affordable flights on airlines such as JetBlue and Spirit. All the while, honeymooners won't even have to worry about a passport or currency differences.
Like many of its neighbors, Portugal has been hit hard by the recent financial crisis in Europe. In turn, an abundance of hotels have slashed rates in an attempt to attract world travelers. The result is agreeable prices at many of the city's finest properties, including Hotel Britania, a boutique gem situated in Lisbon's historic center.
Meanwhile, this colorful city is also home to countless wallet-friendly attractions, restaurants, and experiences. For instance, newlyweds can purchase a Lisbon Card, which grants you free or discounted entrance to all major Lisbon museums, attractions, and tours. It even can transport you around the city on buses, the metro, and trams without charge.
On top of being one of America's most charming and romantic cities, this first-rate destination ranks as a top budget spot for its affordable restaurants and accommodations.
Case in point: The elegant Kehoe House B&B, where queen rooms can be reserved starting around $159/night. Use this lovely inn as your home base for walking around Savannah's cobblestone streets, wonderful public squares, and riverfront arts district -- all free of charge, of course.
Although often overlooked due to its proximity to Mexico and Costa Rica, Belize boasts great value across the board. No matter if you've got a jungle or beach itinerary (or perhaps both), this gorgeous, ecocentric country offers opportunities for every budget. For instance, at top-rated beach resorts such as the Pelican Reef Villas, couples can snag fantastic oceanfront accommodations for less than $300 per night.
Looking for a memorable eco-adventure in the jungle? Drop your bags at Chaa Creek resort. Located in the heart of a pristine rainforest, the hotel's camp casitas start at $55/night per person. Perhaps the best part is what's included in your rate: Daily breakfast and dinner, entry into a 365-acre rainforest reserve, guided butterfly farm tours, canoeing on the Macal River, and early morning bird walks.
In addition to being known for its breathtaking scenery, Slovenia has emerged as a hotspot for budget-minded travelers. One thing that certainly helps is its size. At 7,827 miles, the country is quite compact, making it easy (and cheap) to get around between the mountains, cities, and Adriatic Coast.
Additionally, a host of knockout hotel options are just waiting to be discovered in the capital city of Ljubljana. Perfectly situated downtown, Hotel Cubo offers stylish rooms with daily breakfast and free Wi-Fi starting at $210 per night.
Check out Adam and Traveler's Joy on their blog for the latest honeymoon news, features, and giveaways.