By Ruzwana Bashir, Founder and CEO of Peek.com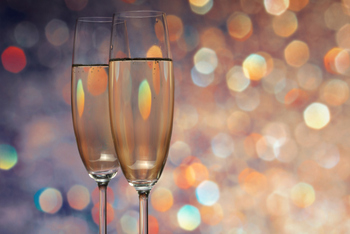 In case you haven't noticed the incredible number of wedding/engagement photos popping up on your Facebook newsfeed, let me enlighten you... wedding season is in full force!
With the arrival of wedding season comes honeymoon season, the time where we all drool over photos of our friends relaxing on an island in Bora Bora or floating down a canal in Venice, Italy.
Activity company, Peek.com conducted a survey of top honeymoon destinations in order to determine the top four finalists in this epic "Honeymoon Showdown." We thought it would be a close race, but to our surprise the top locations won by a landslide. Part One of the showdown will compare the first two finalists, the heavily romantic food/wine themed locations of Paris and California's Wine Country! (Check back for the winners of Part Two next week)
Now readers, its up to you, check out the information below and let us know which city you think is the best honeymoon destination by voting in the comments section. On your mark, get set, go....
The City of Light and Love: Paris
There is no denying the romance that runs through the veins of Paris. For years, filmmakers have tried to capture the city's charm through movies such as Midnight in Paris, Moulin Rouge and Audrey Hepburn's Funny Face. The city is beautiful during almost any season, including the rainy months of March and April. The language can be a bit of a barrier but the country uses the Euro, giving travelers much easier access to other nearby European countries.
Need to Know in Paris: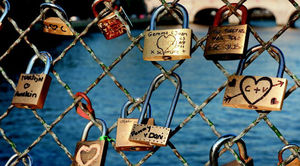 Language: French
Currency: Euro (1 U.S. Dollar = .76 Euros)
Tipping: 15 percent already included in restaurant bill but should still tip up to 10 percent for good service and taxicabs.
Weather: Spring, Summer and Fall are all great times to visit, temperature stays between 60°F and 75°F with light rain in early Spring.
What to Do in Paris:
Eiffel Tower Dining Experience
Savor the view over the sparkling lights of Paris with a glass of champagne followed by a classical three-course French meal enjoyed from within the Eiffel Tower. Both the food and the views will sweep you off your feet!
Day Trip to Champagne
Raise a toast (or three) as you explore the legendary Champagne region and its famous effervescent wines on this day trip from Paris. You'll visit the abbey where Dom Perignon notoriously created the sparkling wine, as well as sip and savor a traditional French meal overlooking the vineyards.
Paris in Love Couples Tour
Experience the Paris that lovers dream about on a romantic guided tour for two. See sites such the lovelocks bridge, as well as the belle époque, The Moulin Rouge and the beautiful Eiffel Tower. This entire day of romance will make anyone swoon.
The California Wine Country: Napa & Sonoma
The valleys of Napa and Sonoma are known mostly for their spectacular food and wine but also hold plenty of hidden gems that spark romance and adventures in the hearts of their visitors. While anytime of year is great for visiting, September and October are typically harvest time at the vineyards, leading to tons of fun picking and pressing activities. The range of hotels is limited but easy access to private cars makes transportation a breeze.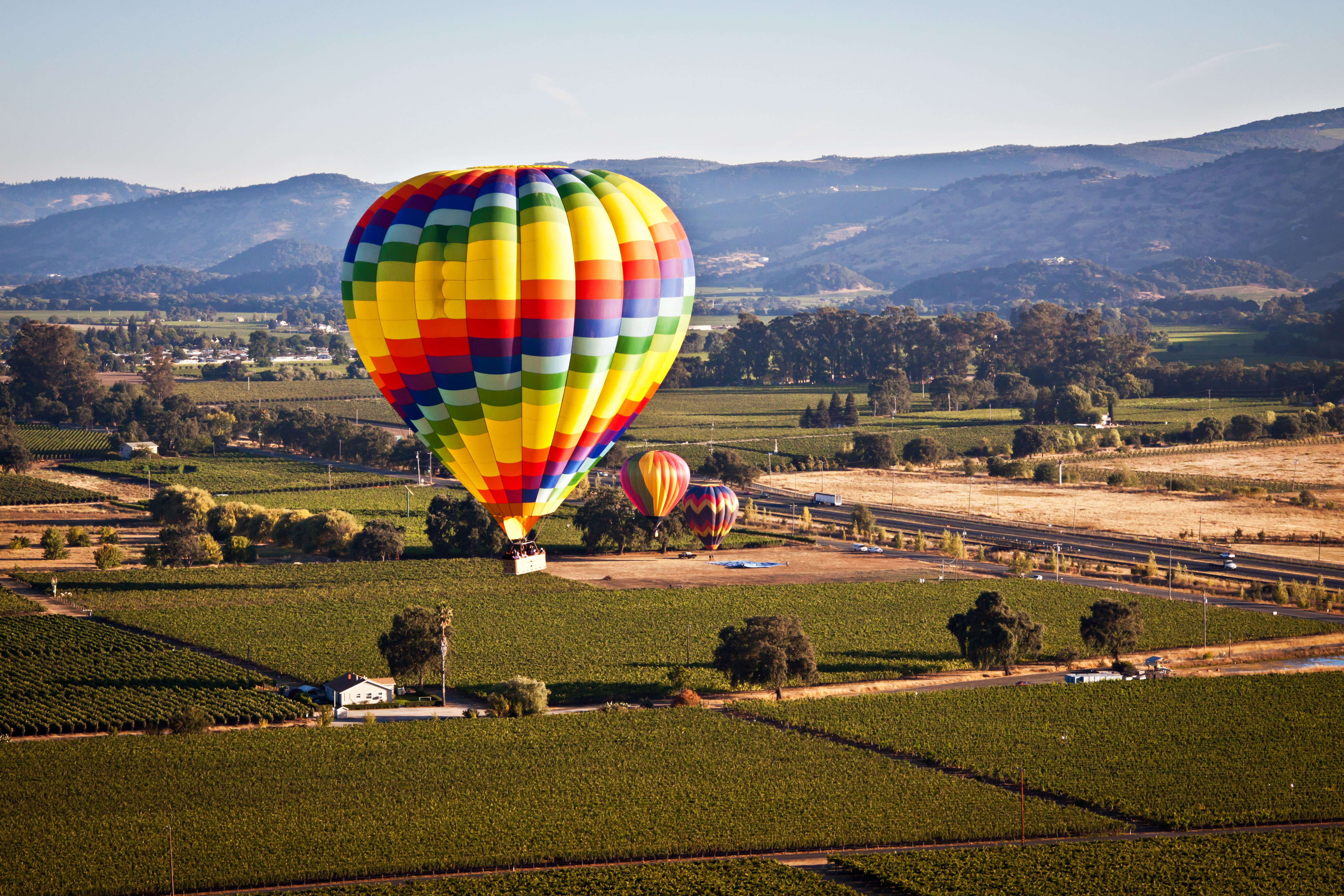 Need to Know in Napa & Sonoma:
Language: English
Currency: US Dollars
Tipping: 15-20 percent for restaurants, hotels and taxis.
Weather: Spring, Summer and Fall are all great times to visit, with average temperatures around 75°F during the day and 55°F at night.
What to Do in Napa & Sonoma:
Napa Hot Air Balloon Ride
Follow the sun into the sky above Napa Valley, where calm conditions and stellar scenery make for prime ballooning. After watching your charter inflate, you'll take to the air for a spellbinding sunrise-drenched view of this beautiful region. Back on the ground you will be treated to breakfast, complete with champagne!
Private Tasting at Alpha Omega Winery
Savor a private tasting at one of the newest boutique wineries. Surrounded by vineyards and mountains, the beauty of this rustic, farm-style winery is as captivating as its wine. Taste four of the winery's current blends in a private tasting with a wine educator, who will teach you about each blend and how it was made.
Cycling and Kayaking Tour
If driving through Wine Country doesn't get your heart rate enough, try combining a day of action with your tasting tour. Start by bicycling and sipping pinot noirs in the Green Valley followed by an afternoon of kayaking down the beautiful Russian River. You'll be floating at a leisurely pace through easy rapids, but it's sure to be exciting--especially after those sips of wine.