A 103-year-old woman just became one of the United States' newest citizens.
Hong Inh moved to the U.S. when she was 97 to stay with family. She also wanted to be part of the American fabric, according to her great-granddaughter Melissa Tea.
"It has always been her dream to become a citizen and come to America because after the war, she didn't want to live in Cambodia because of the living conditions," Tea told NBC Los Angeles. "She always wanted to come here because of the rights and she hears so many things about this place."
Inh told the outlet that one of the things she is most hoping to experience as a citizen is the right to vote.
In order to be in that room, Inh had to survive years of famine, war and violence caused by the genocidal Khmer Rouge regime.
Inh sat in a wheelchair for much of Tuesday's ceremony, but relatives helped her stand when it was time to take the oath.
She held an American flag in her hand during the oath and happily applauded when her citizenship became official.
"She says she's so excited and happy," granddaughter Siv Taing told the Times.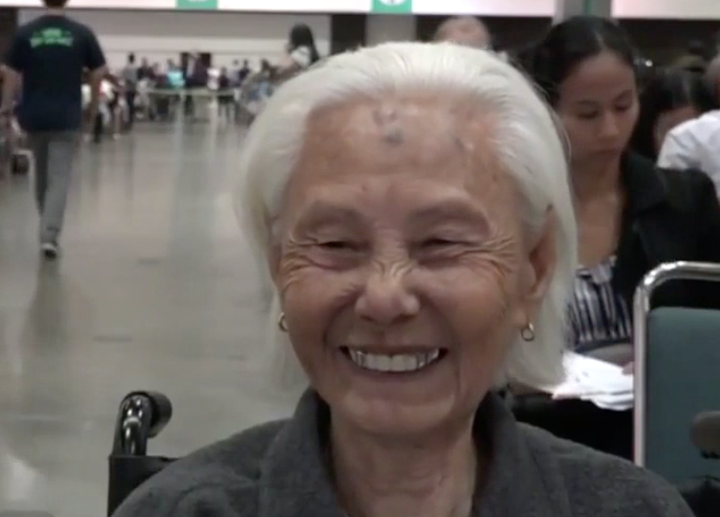 Donna Campagnolo, director of the Los Angeles district office of the U.S. Citizenship and Immigration Services, presented Inh with her naturalization certificate.
"She's just an absolute joy," Campagnolo said, according to the Associated Press. "I think the glow and the smile on her face are just inspirational, really."
BEFORE YOU GO
PHOTO GALLERY
11 Documentaries About Immigration Everyone Should Watch