We're a huge fan of tiny homes--so much so that we even dedicated an entire page to featuring our favorite ones. So it's fair to say, we're always looking through images and movie clips of miniature living spaces. But when we came across a Reddit slideshow submission by omgunc, we realized we've never seen these private spaces with a view from above. And what an incredible vantage point that is.
Over 1000 members of the Reddit community chimed in on the photos, giving the thread a diverse forum of reactions (most of which expressed outright disbelief, curiosity or a mash-up of both). A chunk of the comments were personal accounts of living experiences which the users believed were under similar conditions: dorm rooms, micro-apartments and other small living spaces. Others simply couldn't fathom the idea of leading this life. GoddamnDinosaurs, a user who claims to be from Hong Kong, weighed in and offered some context from an insider's perspective:
Space and property is still an enormously big issue for most families. I myself live in a 500 sq. ft (50m2) apartment with three family members, and pay over 1200 USD per month in rent for it.
On the flipside, New Yorker wheatfields threw in his two cents about tiny living (an experience many New Yorkers are familiar with) and suggested that the living conditions the photos illustrate can be interpreted differently. 'There can be something kinda zen about the peacefulness of a small space', he says. Though we'd typically agree 100% with wheatfields' comment, these hyper-micro homes seem a little too claustrophobic, even for us.
Tell us what you think in the comments below, and click through the slideshow of another very tiny home.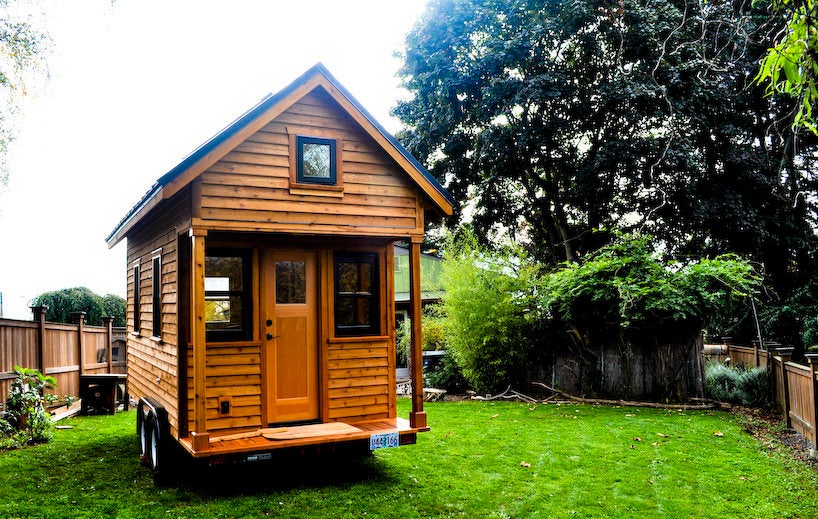 Tammy Strobel's Tiny Home
Do you have a home story idea or tip? Email us at homesubmissions@huffingtonpost.com. (PR pitches sent to this address will be ignored.)