HONG KONG (Reuters) - Hong Kong introduced measures on Friday to tackle a shortage of baby milk formula as food-safety-conscious mainland Chinese people flock to the city to stock up on supplies ahead of a Lunar New Year holiday.
The Hong Kong government cut the luggage allowance on trains that connect the city to the mainland to 23 kg (50 lb) from 32 kg (70 lb) and limited the number of cans of milk powder a person can take back into the mainland to two per visit.
It said it would also set up a hot line from Friday evening allowing Hong Kong mothers to place orders for seven brands of infant formula and ensure that orders placed by this weekend are delivered by the new year holiday, which starts on February 10 and runs for a week in China, when most shops are closed.
A series of scandals involving food produced in China, including milk, has sapped the confidence of many mainland consumers, who have flocked to Hong Kong to shop, angering residents of the wealthy city who say the problem has led to shortages and pushed up prices.
"The scandals here definitely have had an effect," said Kevin Der Arslanian, a business analyst at China Market Research Group in Shanghai. "People don't trust necessarily that the product they buy is real or the quality is good."
High import taxes in China have also created a thriving grey market for traders who buy products tax-free in Hong Kong and take them on crowded trains across the border on trolleys, in suitcases or stuffed in their jackets, to resell for a profit.
Hong Kong was guaranteed a degree of autonomy when it returned to China under a deal that ended British rule in 1997. The baby-milk shortage is the latest in a string of issues that have troubled ties between the capitalist city and communist mainland.
Hong Kong people are so frustrated over the baby milk they have turned to U.S. President Barack Obama for help, launching a petition on a White House web site saying babies in the financial center faced malnutrition and their government is failing to solve the problem.
As of Friday evening, the petition had attracted 13,422 signatures since it was launched on Tuesday. It needs to secure 100,000 by February 28 to draw a response from the U.S. government.
Demand for Hong Kong's high quality and regulated infant formula brands shot up in 2008 when a melamine milk powder scandal made nearly 300,000 mainland Chinese children sick.
Cans of infant formula Frisolac Gold 1 were on sale for HK$260 ($33.52) at a pharmacy in Hong Kong's Mongkok district on Friday. It sells for 261 yuan ($41.97) at 360buy.com, an online retailer in China.
Pharmacy owner Charles Mui said he tried not to promote smuggling: "I only sell milk powder to customers who really use the products to feed their babies."
Chinese visitors have also been snapping up milk powder products in Europe and Australia, while the former Portuguese territory of Macau, across the mouth of the Pearl River from Hong Kong, announced a plan on Monday to give city parents priority in buying baby formula.
Recent fears over the quality of chicken in China hit sales at mainland branches of McDonald's and Yum's KFC, and further undermined consumer confidence.
($1 = 7.7555 Hong Kong dollars) ($1 = 6.2188 Chinese yuan)
(Additional reporting by Venus Wu and Stefanie McIntyre; Editing by Anne Marie Roantree and Robert Birsel)

Related
Before You Go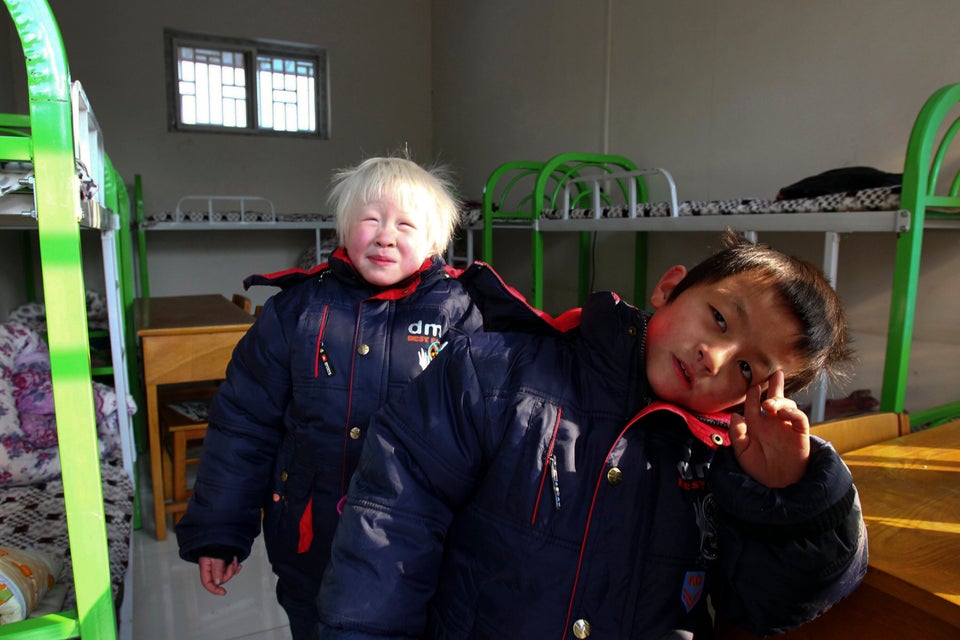 Orphanage Fire In China
Popular in the Community