Last week, Cecil Chao, a Hong Kong Billionaire publicly announced he would double the "reward" for any man that could turn his daughter, currently married to a woman, straight. The offer? Approximately $130 million.
In the letter, Chao seeks to reaffirm her love and affection for her father while also pointedly trying to help him understand her love and unwavering devotion to her wife.
"My regret is that you have no idea how happy I am with my life, and there are aspects of my life that you don't share. I suppose we don't need each other's approval for our romantic relationships, and I am sure your relationships are really fantastic too," a portion of the letter reads.
"However, I do love my partner Sean, who does a good job of looking after me, ensuring I am fed, bathed and warm enough every day, and generally cheering me up to be a happy, jolly girl. She is a large part of my life, and I am a better person because of her. Now, I'm not asking you to be best of friends; however, it would mean the world to me if you could just not be so terrified of her, and treat her like a normal, dignified human being."
Head here to read the whole letter on the South China Morning Post.
Chao then told The Financial Times in January 2013 that the offer still stood, and if a man could woo his daughter he "will give them a moderately deluxe life." He added, "I would not force her to marry a man. But obviously I would, from my point of view, prefer her to be married and to have grandchildren."
For more directly from Chao about coming out and what it's like for queer people living in Hong Kong, watch the video above.
Before You Go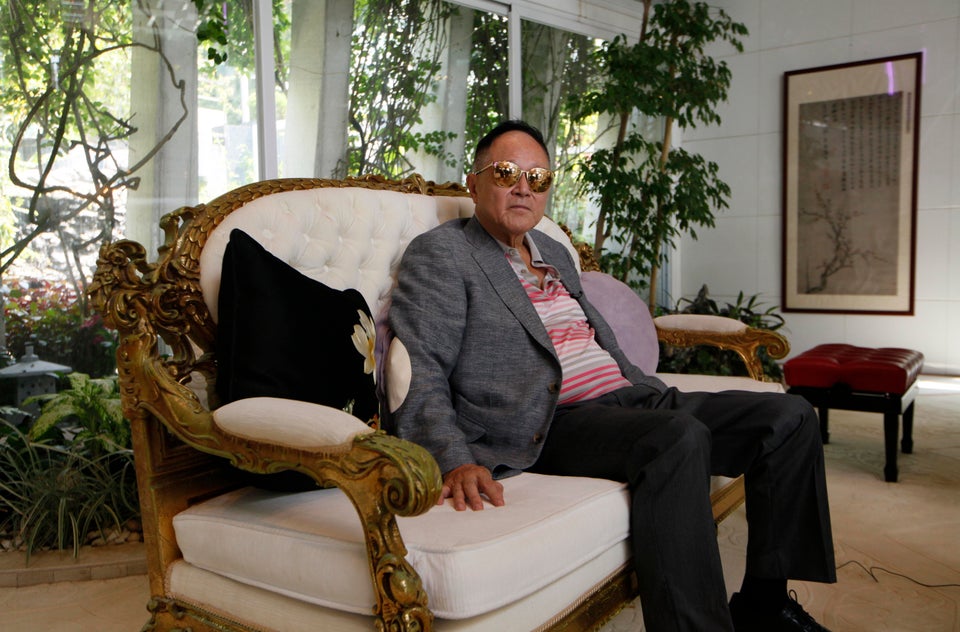 Cecil Chao
Popular in the Community