HONG KONG -- What do Pinocchio, a vampire, a pig and Waldo have in common? Hong Kong's Chief Executive CY Leung has been compared to all of them in pictures, posters and graffiti during pro-democracy protests that have rocked the city in recent days.
Demonstrators demanding Leung's resignation have gotten creative in their depictions of the embattled chief executive, whom they describe as a stooge for the Chinese Communist Party. "689" has become the derogatory code word for Leung -- a reference to the the total number of votes he received when elected to office in 2012 by a 1,200 member committee.
At a Thursday evening press conference, Leung declared that he would not be stepping down, giving critics more time to concoct visual jabs at the man they love to hate.
Here are some of the most creative mockeries of Leung that have been seen on the streets of Hong Kong.
Student groups have demanded Leung come out and directly dialogue with them, giving rise to a Where's Waldo motif in depictions of the chief executive.
In this image, Leung is compared to Pinocchio.
Signs demand Leung's resignation at a rally.
Graffiti depicts Leung on a Wanted poster receiving a dose of the same pepper spray that hit protesters earlier in the week.
A makeshift license plate on a truck uses Leung's nickname.
Steps over a road barrier allow protesters to step all over "689."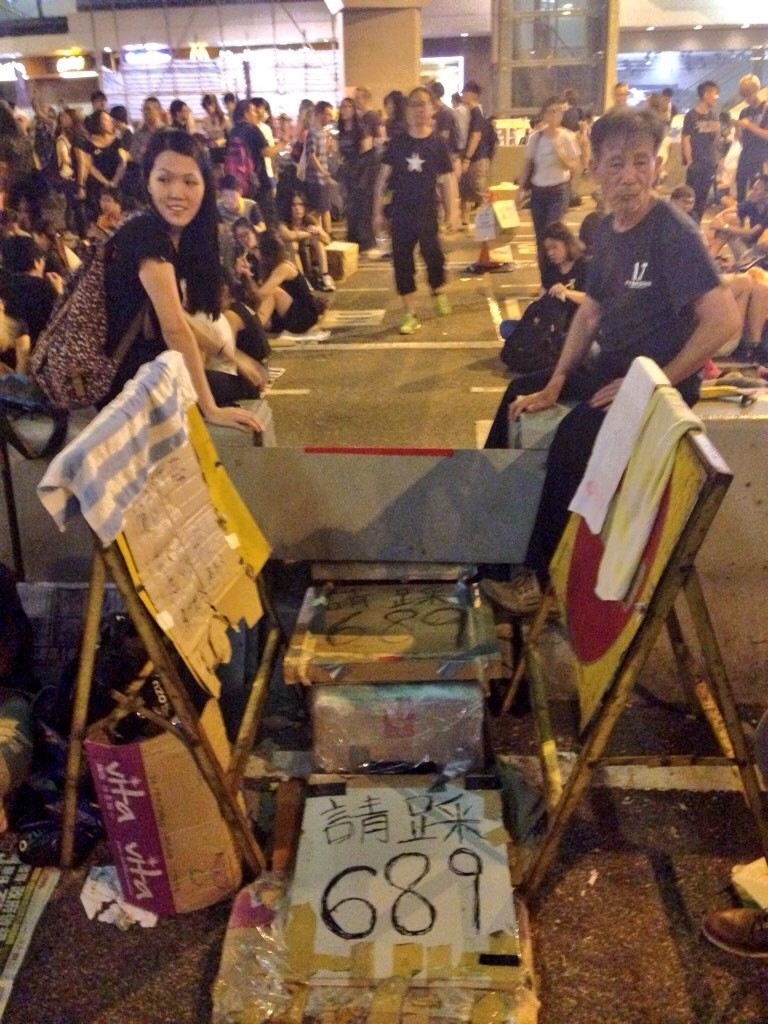 A chalk outline of "689" is seen on an occupied road near the epicenter of Hong Kong's protests.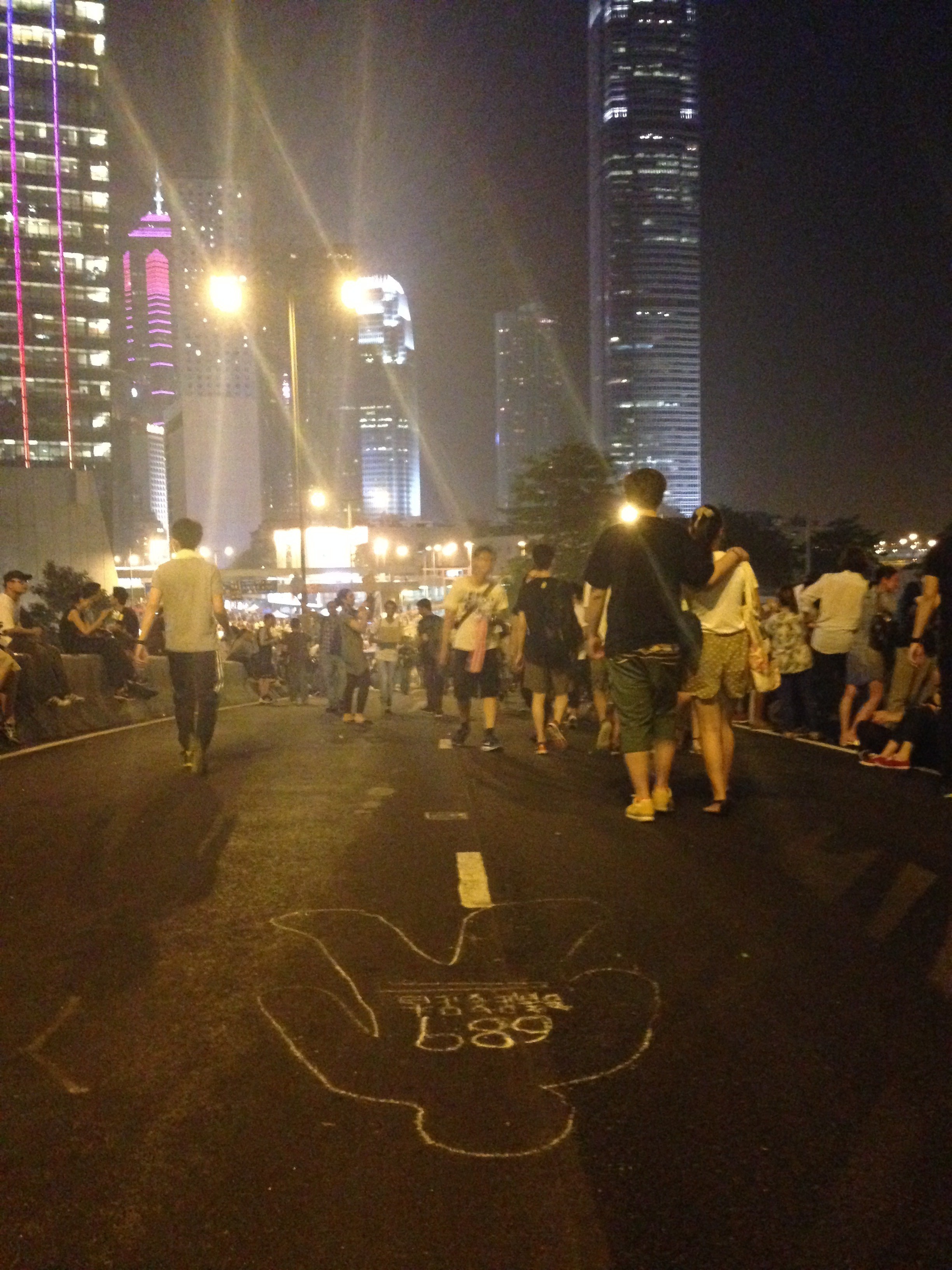 And in this likeness, Leung is portrayed with a vampire's fangs.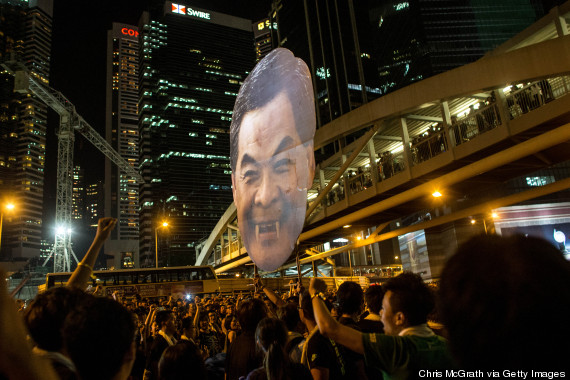 REAL LIFE. REAL NEWS. REAL VOICES.
Help us tell more of the stories that matter from voices that too often remain unheard.