There's a reason why Hong Kong French toast makes most delicious lists, and why iced milk tea or "dong lai cha" is on nearly ever street corner in Hong Kong. They are the greatest foods ever created by man.
Both Hong Kong style French toast and the perfectly accompanied iced milk tea are authentic Hong Kong treats that are easy to prepare as well as appealing to those with a taste palette more suited to western dishes than Asian.
Mido Cafe in Hong Kong is a "cha chaan teng," or classic style Hong Kong cafe that's been around since the 1950s, and is one of the oldest cafes -- if not the oldest -- in Hong Kong. Mido makes a traditional Hong Kong style French toast and some pretty good iced milk tea. Some Hong Kong locals believe the cafe's quality has gone down some over the years, but after a recent trip there were no complaints as to the tastiness of the French toast.
For those looking for a true authentic taste of what it means to "Eat Hong Kong," read on.
There are a variety of ways to prepare the French toast, but the most basic way is the best. The Mido Way.
Ingredients
Slices of thick, white bread
2 eggs
Stick of butter (substitute with oil for the more health conscious)
Golden syrup, jam, peanut butter or condensed milk
Preparation
1. Cut crust off of white bread slices.
2. Whip up the two eggs and thoroughly coat the pieces of white bread. Don't over-soak or saturate the slices.
3. Fry pieces of egg batter soaked bread in a frying pan with copious amounts of butter on medium-high to high heat. COPIOUS amounts of butter. Don't be shy, this isn't a beauty contest. If you've committed to making this dish, you're not committed to a diet.
4. Fry until slices are golden brown.
5. Slap on a large cube of butter, drizzle condensed milk or golden syrup (made from sugar cane, not maple syrup) and serve.
Alternate
Before dipping bread in egg batter, spread jam or peanut butter on a slice and make a sandwich, then soak in the batter and fry, or fry the bread pieces first and spread jam or peanut butter after.
Hong Kong style milk tea originated from the British during their colonial rule over HK until 1997. The British brought the idea of afternoon tea with black tea to Hong Kong, not featuring Asian teas like green tea, which is served without milk.
The practice gained in popularity in Hong Kong and spawned what we now think of as Hong Kong milk tea. The Hong Kong version uses condensed, evaporated or sweetened milk instead of ordinary milk.
The preparation listed below is how many Hong Kongers make iced milk tea in their homes.
Ingredients
Lipton black tea or another strong, plain tea like English Breakfast (black tea leaves if you go the sock filter route)
Evaporated or condensed milk
Ice
Preparation
1. Put two black tea bags in a mug, add boiling water and leave for two minutes (double the tea bags if you're making more than one cup in a larger container.)
2. Remove teabags, add condensed milk to taste and stir.
3. Fill a glass with ice and pour tea into cup. Success!
And if you happen to be in Hong Kong, stopping by Mido Cafe (63 Temple Street, Mong Kok, Kowloon, Hong Kong) for the real thing is worth while.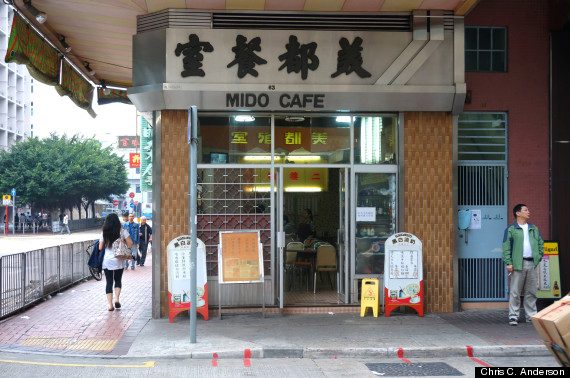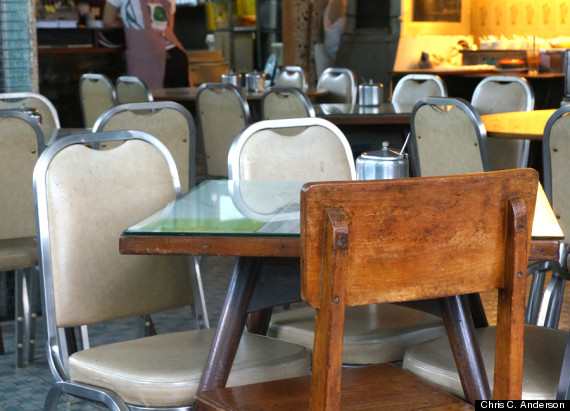 Related