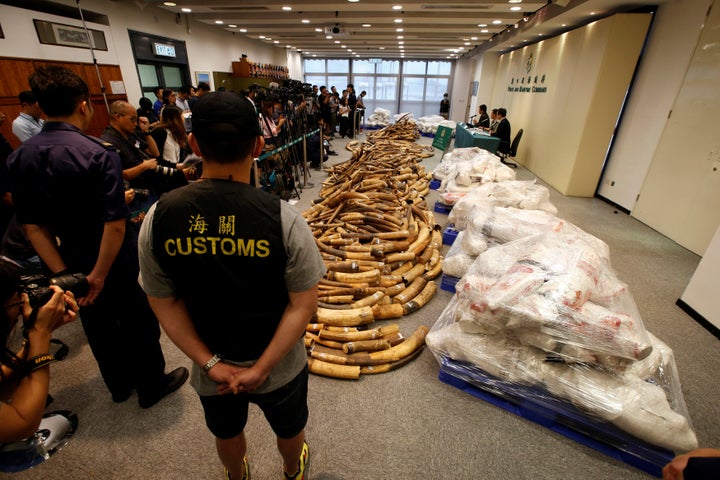 Hong Kong made its biggest ivory bust in 30 years on Tuesday, authorities for the autonomous territory said.
The Chinese region reported Thursday that its customs agents had seized about 7.9 tons of ivory tusks valued at approximately $72 million. The ivory was concealed under a layer of frozen fish in a 40-foot container mailed from Malaysia.
"This is a record high in quantity for a seizure of ivory tusks over the past 30 years," the announcement of the seizure read.
Authorities have arrested the owner of a Hong Kong trading company and two of his employees in connection with the discovery. They could each face up to $7 million in fines and nine years in prison for violating the territory's Import and Export Ordinance and Protection of Endangered Species of Animals and Plants Ordinance.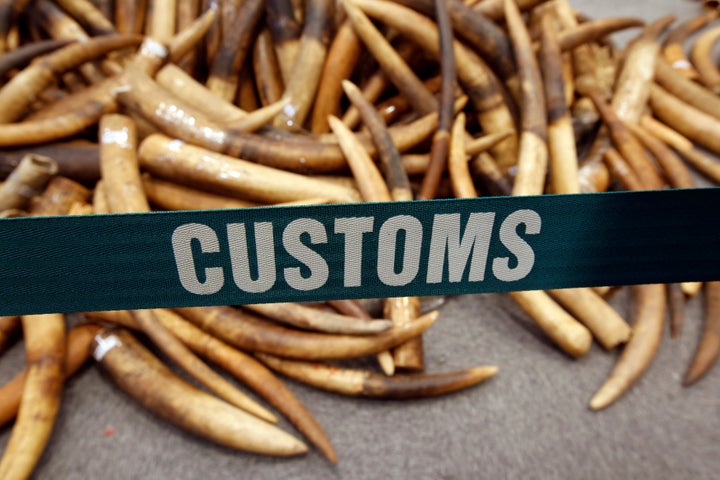 Under current Hong Kong law, residents can freely import and export any ivory removed from the wild before 1976. Ivory legally imported to Hong Kong between 1976 and 1990 may be traded within the territory with a special license to do so.
Activists working to stop the poaching of elephants for their ivory tusks commended Tuesday's seizure, but said it shines a light on the need to better crack down on organized ivory trade syndicates and strengthen Hong Kong's laws, which they believe are widely flouted.
"These tusks represent the lives of hundreds of elephants," said Margaret Kinnaird, the head of the World Wildlife Fund's global Wildlife Practice initiative, noting that nearly 90 percent of elephants in one part of Tanzania have disappeared due to poaching in the last four decades.
"The magnitude of recent seizures in Asia only serves to highlight the enormity of the task ahead," she added.
Hong Kong is facing pressure from WWF and other conservation groups to strengthen its policies against the ivory trade.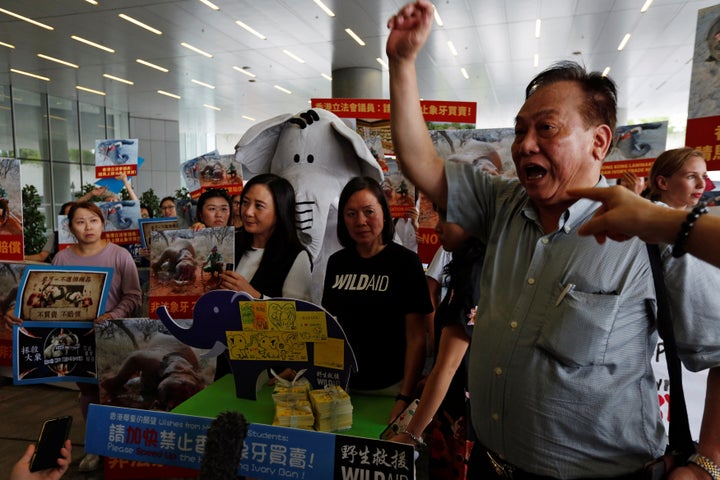 The territory ― which Save the Elephants, a nonprofit group, believes has more ivory items for sale than anywhere else in the world ― is weighing a bill that would ban the import and export of both worked and raw ivory by 2021 and would ban the possession and sale of any ivory obtained before 1990.
Conservationists applauded the number of anti-poaching activists who showed up outside a hearing for the bill last month.
"We are happy to see the Hong Kong community turn out in force today to protect elephants, to support the government's plan to ban the ivory trade and increase maximum penalties for wildlife crime, and to firmly oppose any attempts to compensate the ivory traders for their stolen goods," Alex Hofford of WildAid said at the time. "This level of support is a vindication of the tremendous efforts made by Hong Kong lawmakers to ensure a future for elephants."
Related
Popular in the Community