That's where you'll discover dynamic graffiti and Street Art and murals these days thanks in part to last weeks HKwalls festival, now in it's fourth year. You'll definitely see more women involved in this outdoor exhibition than most festivals that we've become familiar with, not that the organizers are making a point of it.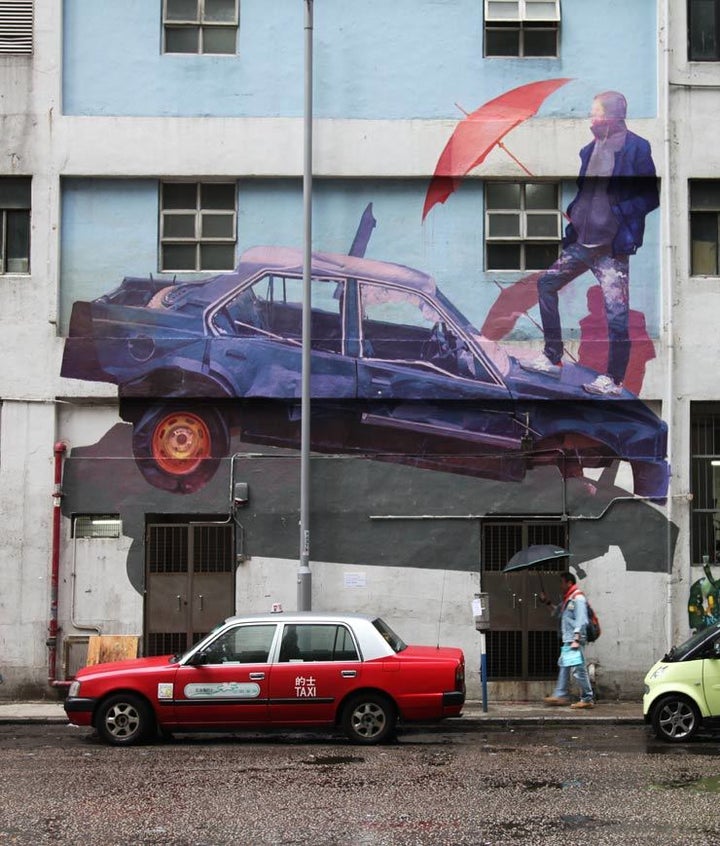 And in an incredibly diverse display it is gratifying to see a wide range of countries represented in the artist pool from Asian cities like Jakarta, Manila, Taipei, Penang, Chiang Mai and Hong Kong – along with the European and American contingent you've been seeing in other proper Street Art so-called 'festivals" elsewhere.
In some ways this feels like a new frontier in an old land.
Making the path by walking, this relatively tiny group of passionate urban art fans has convened here in the blooming bohemia/ industrial neighborhood Wan Chuk Hang on Hong Kong's South Side, with the art-generated traffic getting heavier by weeks end to see live painting, painting competitions, DJs, gallery shows, a short film program, night time projections, and panel discussions.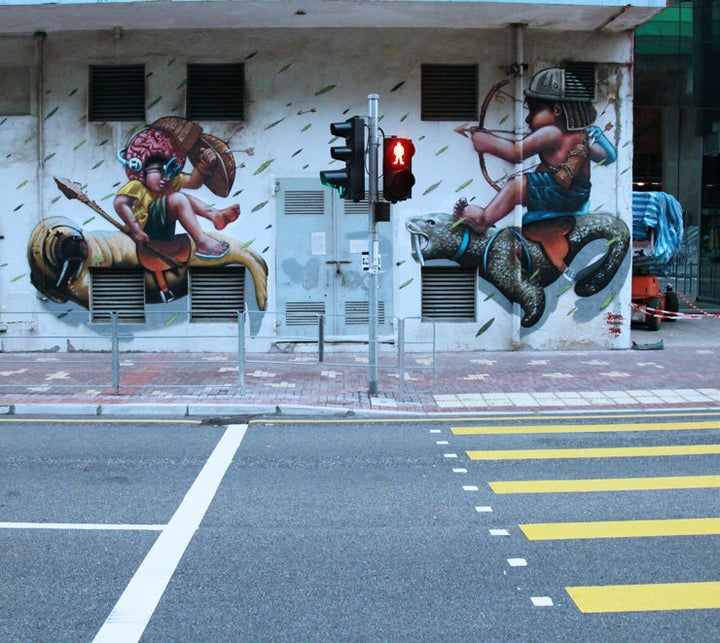 All week we saw intense interest and scrutiny from the new generation of fans who could easily fit into major cities globally with their fashion and omnipresent phones. With one eye on the rising international interest in Street Art and the other on the lettering traditions of graffiti, the calligraphic traditions of Chinese history, modern and traditional tattoo culture, these young fans are hungry for something that seems alive and contemporary.
Despite the much discussed high rents and small apartments here, you can also see that a relatively stable economy has provided many young people a disposable income to create or purchase art and art products.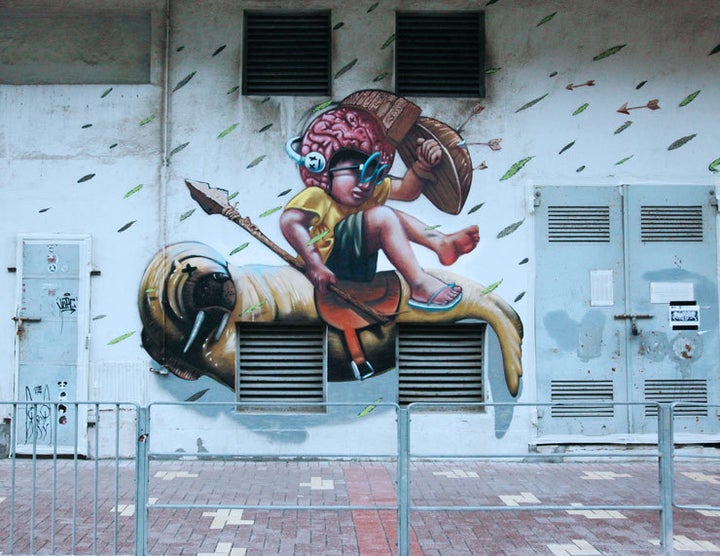 HKwalls co-founders Jason Dembski and Stan Wu and managing director Maria Wong say they're supplying a much-needed public art element to the annual Hong Kong "Art Month", which tends to be focused on galleries and the somewhat insular spectacle of high-end international art fairs like Art Basel and Art Central. But clearly after four years of bringing graffiti and Street Art together on walls in different neighborhoods across the city it's much more than that.
With an inclusive welcoming vibe they're harmonizing contradictory dynamics with diplomatic aplomb; honored traditions are melding with the hip digital tribe, mildly subversive free expression is getting elbowroom in a culture that doesn't necessarily value it, wild-style graffiti burners are created in tandem with large multi-hued murals of many disciplines.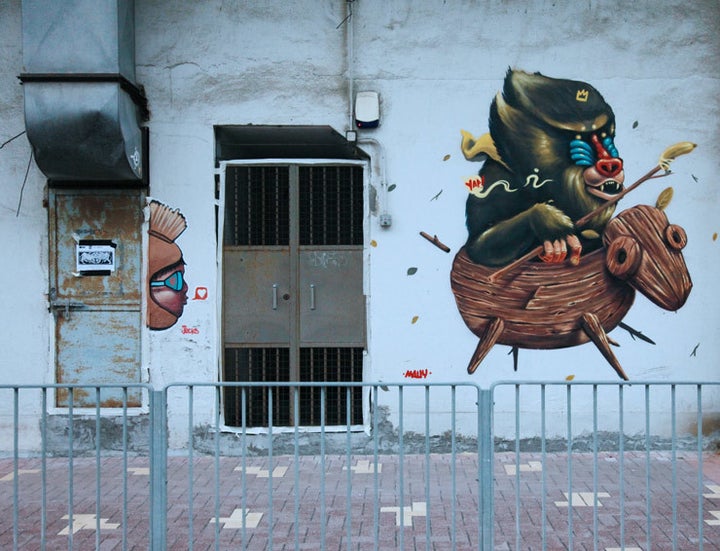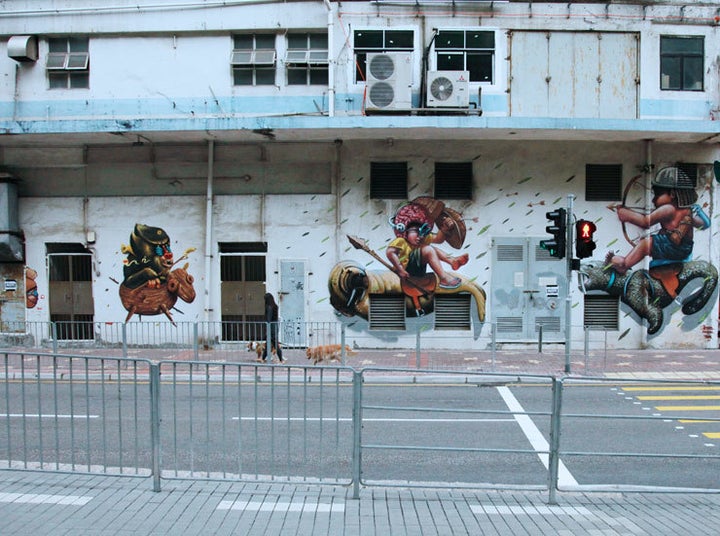 But then, this is Hong Kong, an Eastern/Western city of 7.4 million that speaks English and Cantonese and has been acutely aware of the movements in Mainland China since HK's transfer of sovereignty from the UK two decades ago. So, "balance" is an appropriate term to use with HKwalls, with an unusually balanced roster of talents from graffiti kings like Tuts from Jakarta and Dilk from Nottingham, stencil wizards like SNIK from UK, design/graffiti collective letterists like Alphabet Monsters, illustration/comic book artists like Hong Kong's Messy Desk and Seoul's SeeNaeMe, abstract geometrists like Kris Abrigo from Manila, and magic realists like Spain's Spok, France's Zoer, and Italy's Pixel Pancho.
To present such a wide swath of influences and talents can run the danger of being unwieldy and fractured, but somehow there is a common thread of quality that runs through the offerings.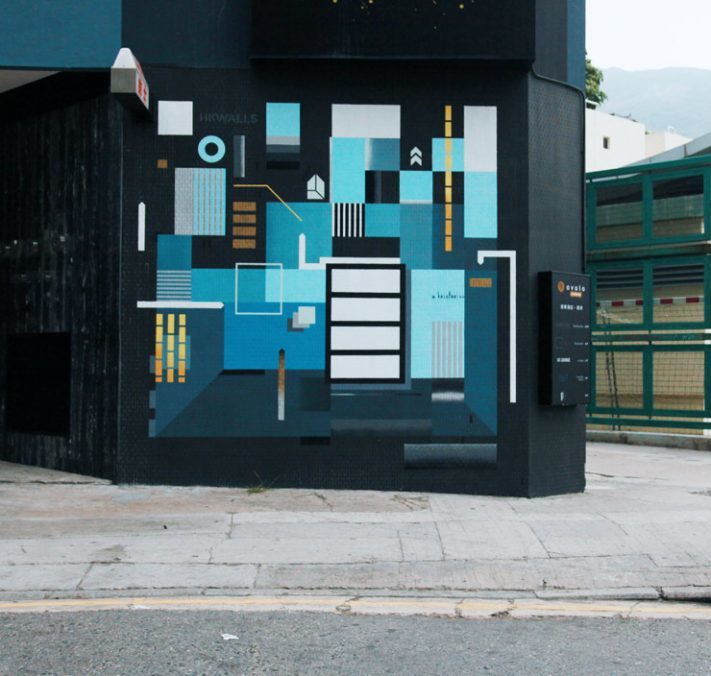 In a way it is an irony that a subculture with roots in disadvantaged economic circumstances like graffiti appears to be garnering a certain cachet among educated artistic and professional people in their teens and twenties. Here is a marginalized, sometimes anti-establishment subculture that now welcomes many to participate either as artists or fans, and along with skater culture, hip-hop, and modern existential feelings of disconnectedness despite a hyper-connected digital world, you have an instant community to plug into.
Growing in tandem with the scene is an expanding middle class and a certain amount of free time among Hong Kong young - both rather feeding what may be described as the growth of an urban contemporary culture. "Sub" handily is removed from the descriptor and lifestyle brands swoop in for the "like".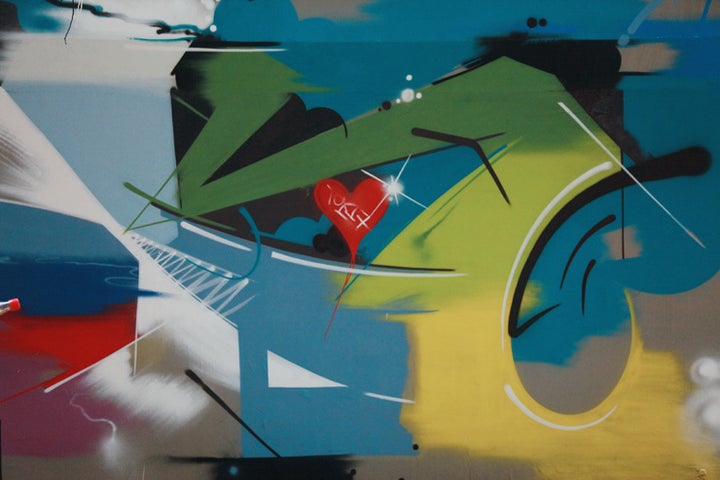 Ultimately, HKwalls is blazing new urban paths in a densely chaotic city and involving local unknown artists in their official selections along with bigger international Street Art names like Swoon, who did a Hong Kong city tram project that brought her work to city streets for about 6 weeks, as it did for Vhils a year ago. With a good sense of balance like this, we expect to see HKwalls on the streets for their 5th anniversary next year.
Not all the walls were completed before we left so here is a selection of the finished ones.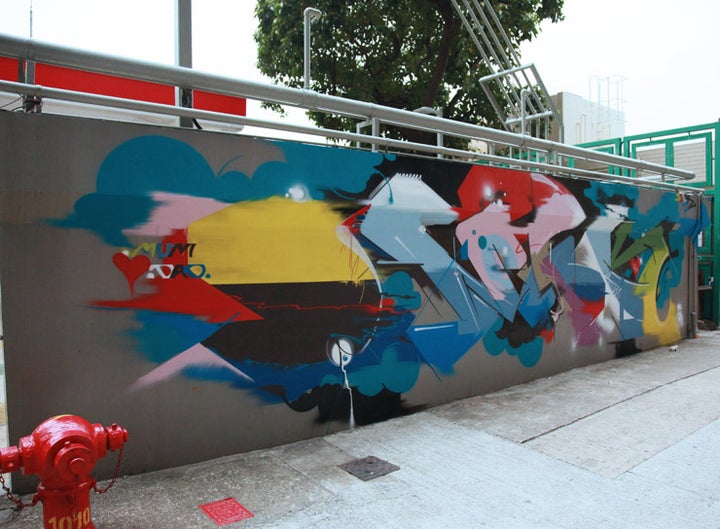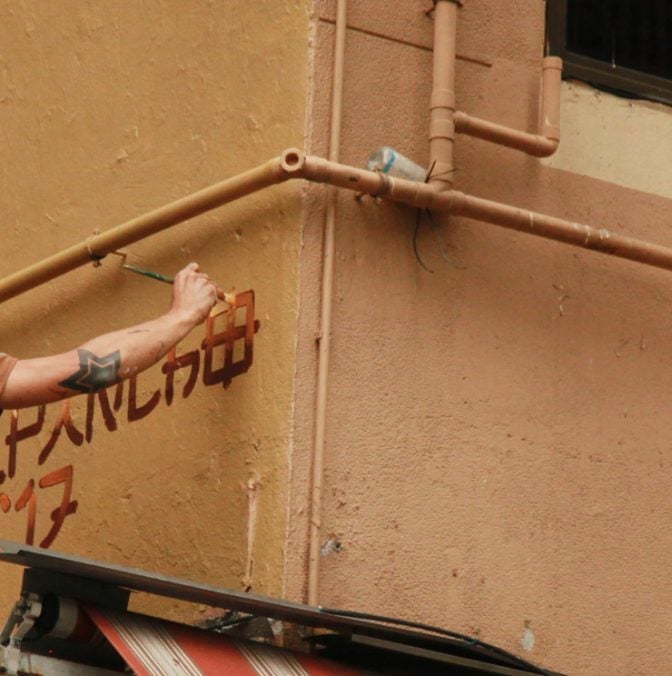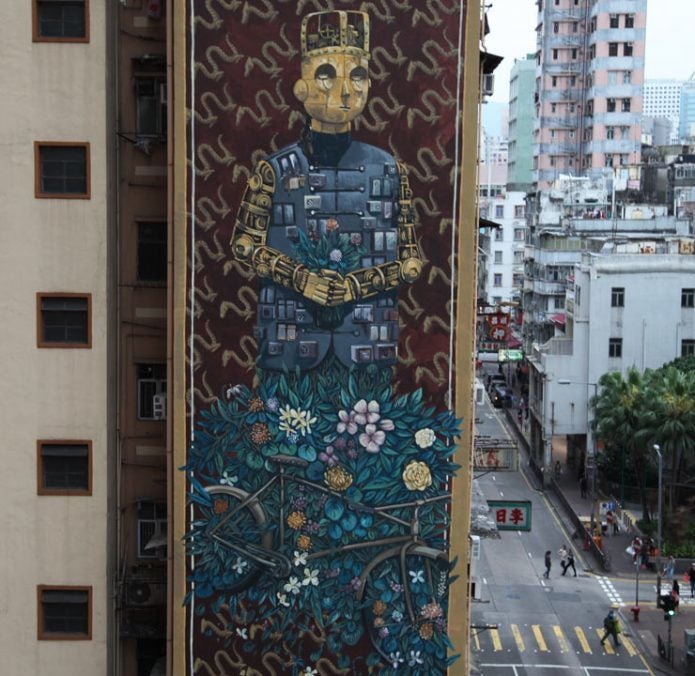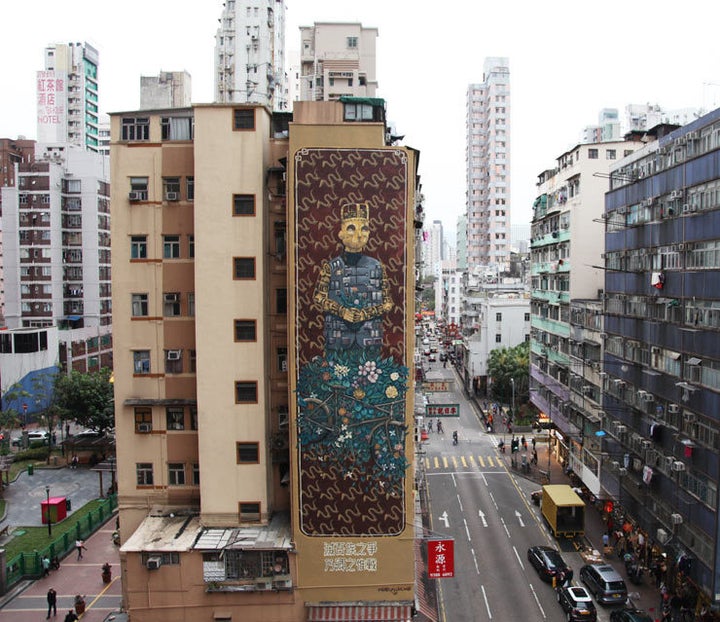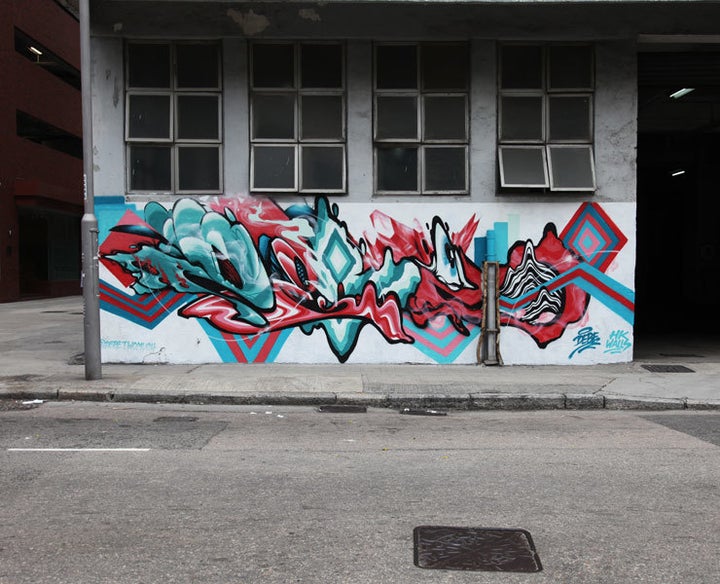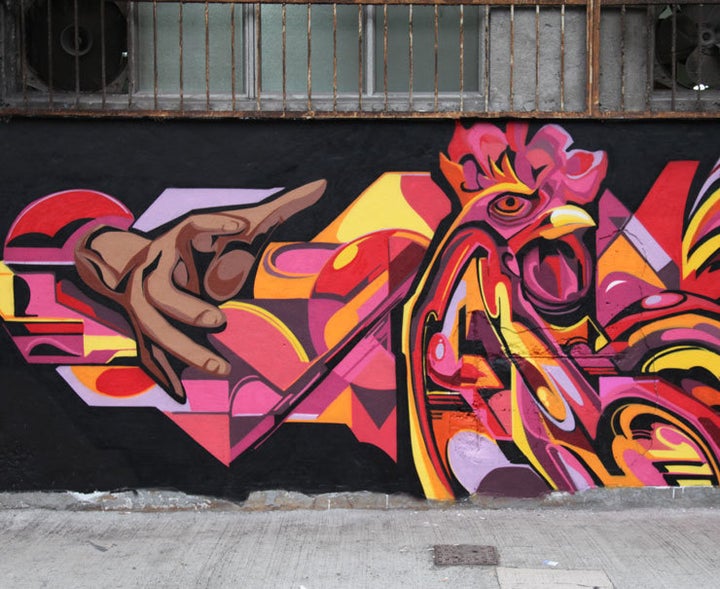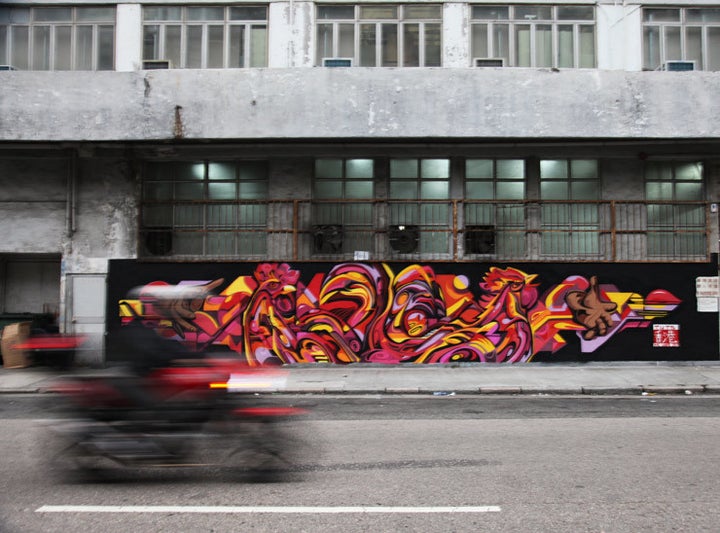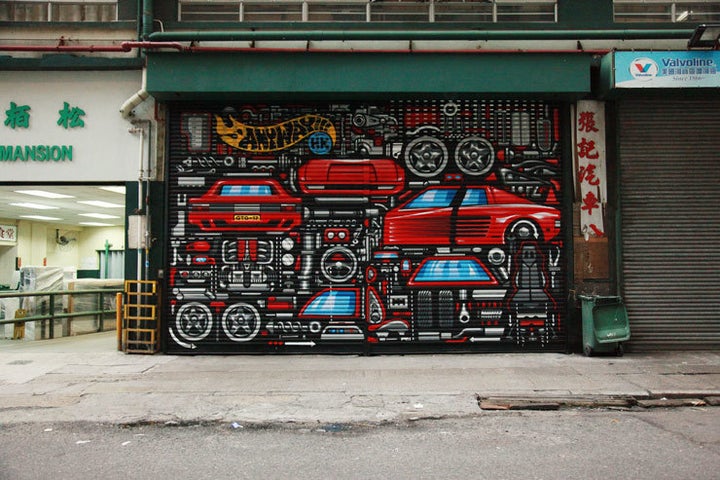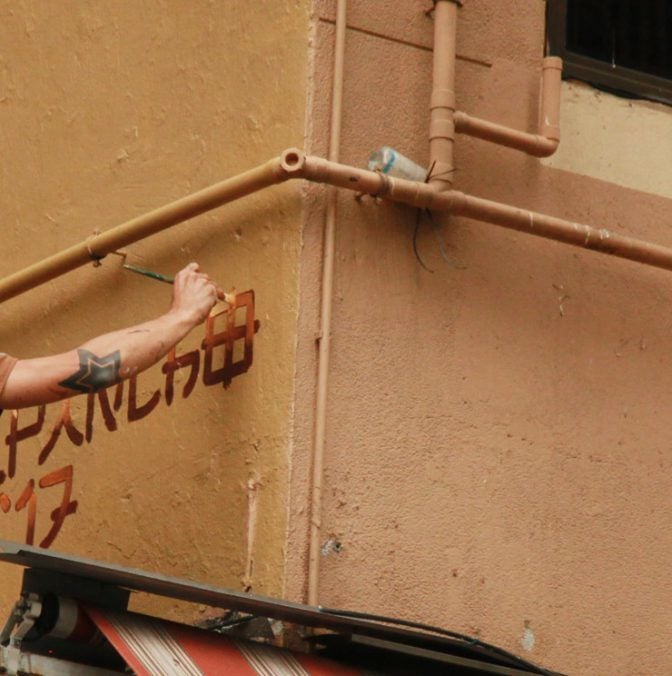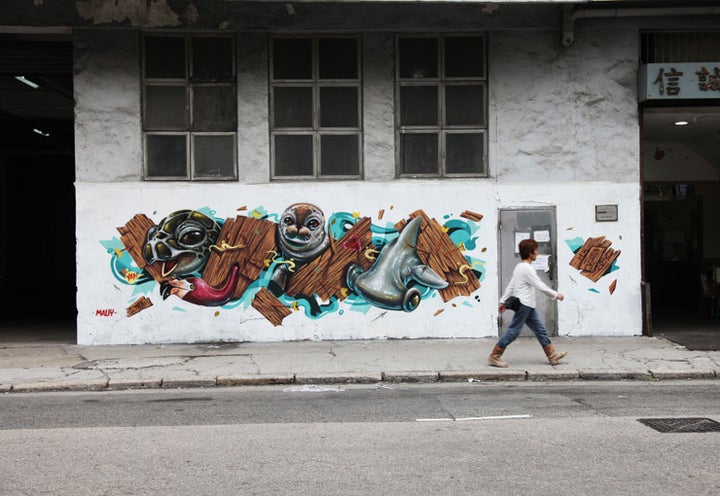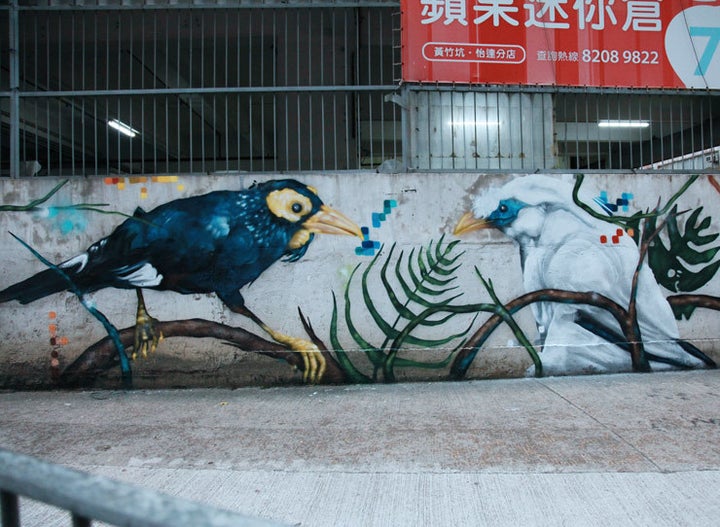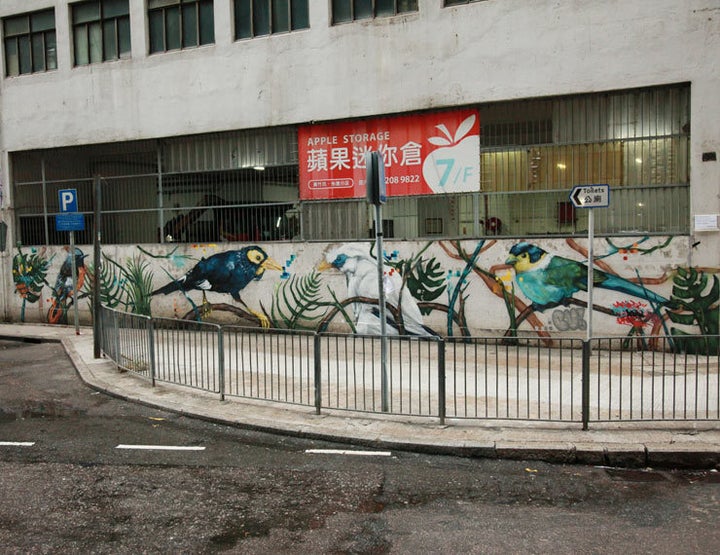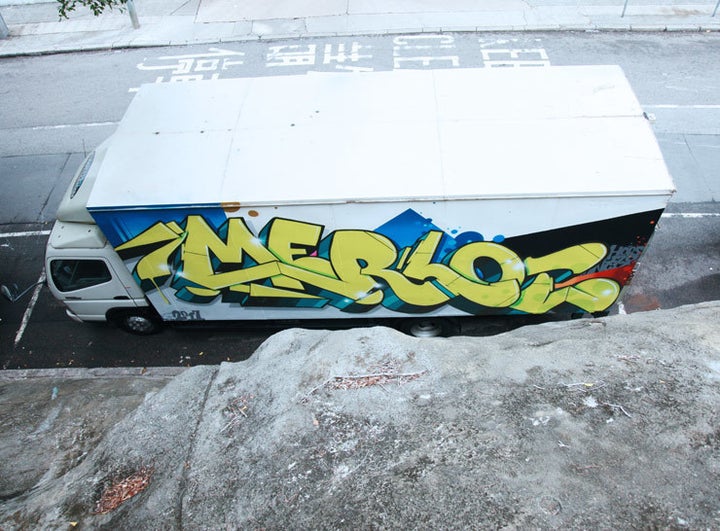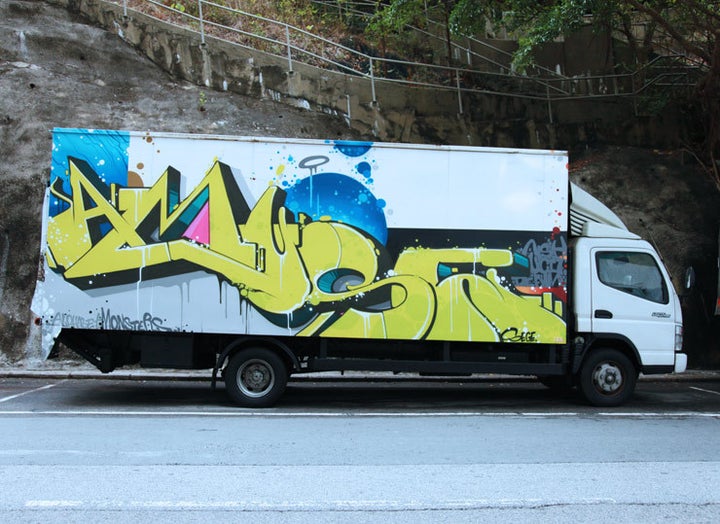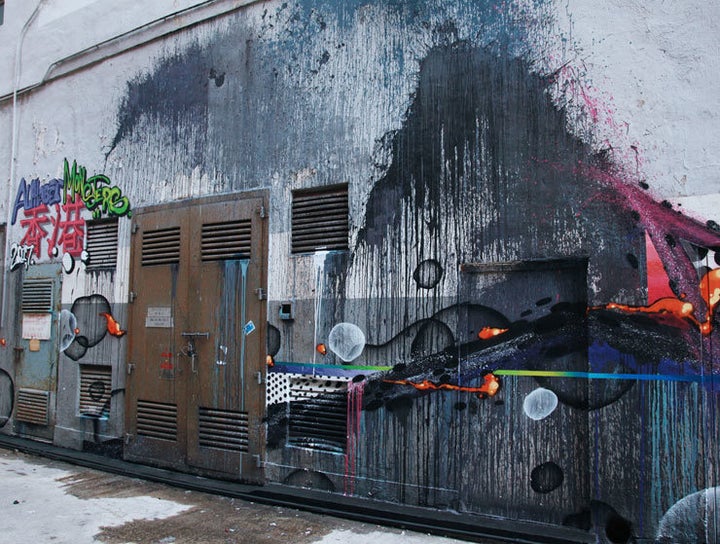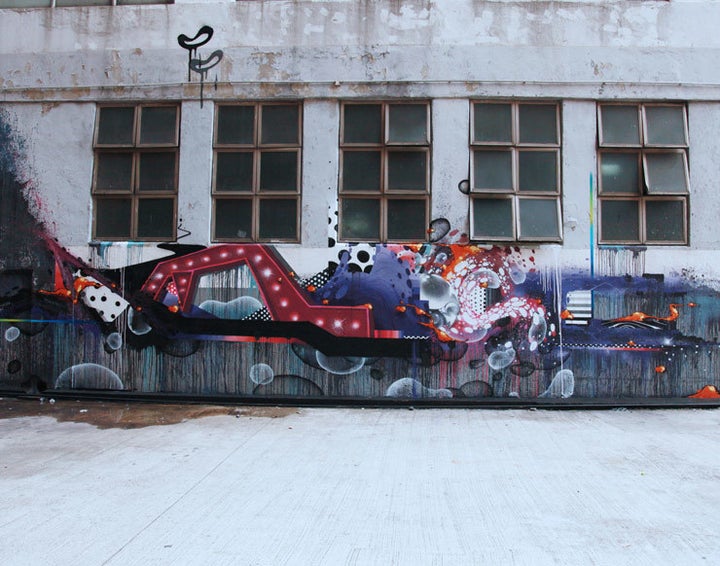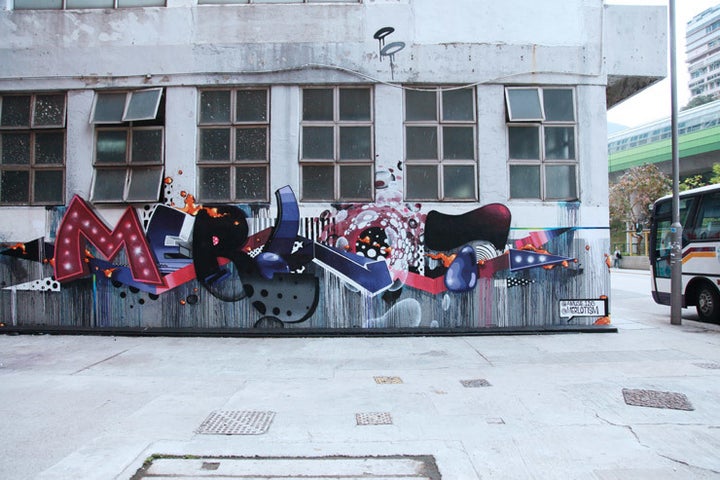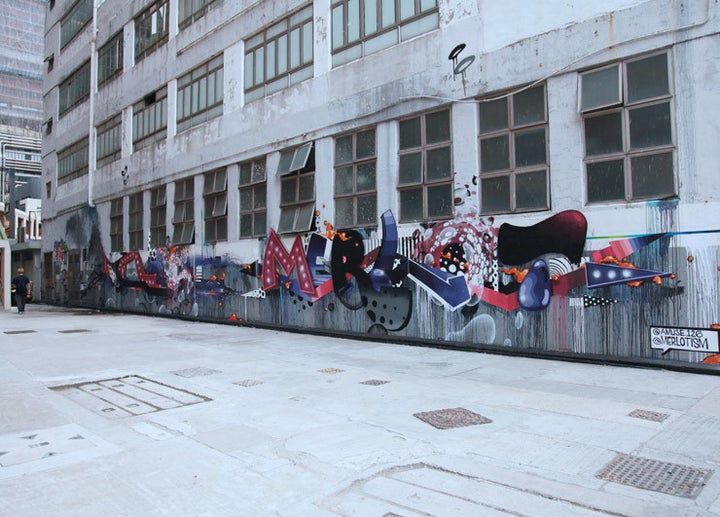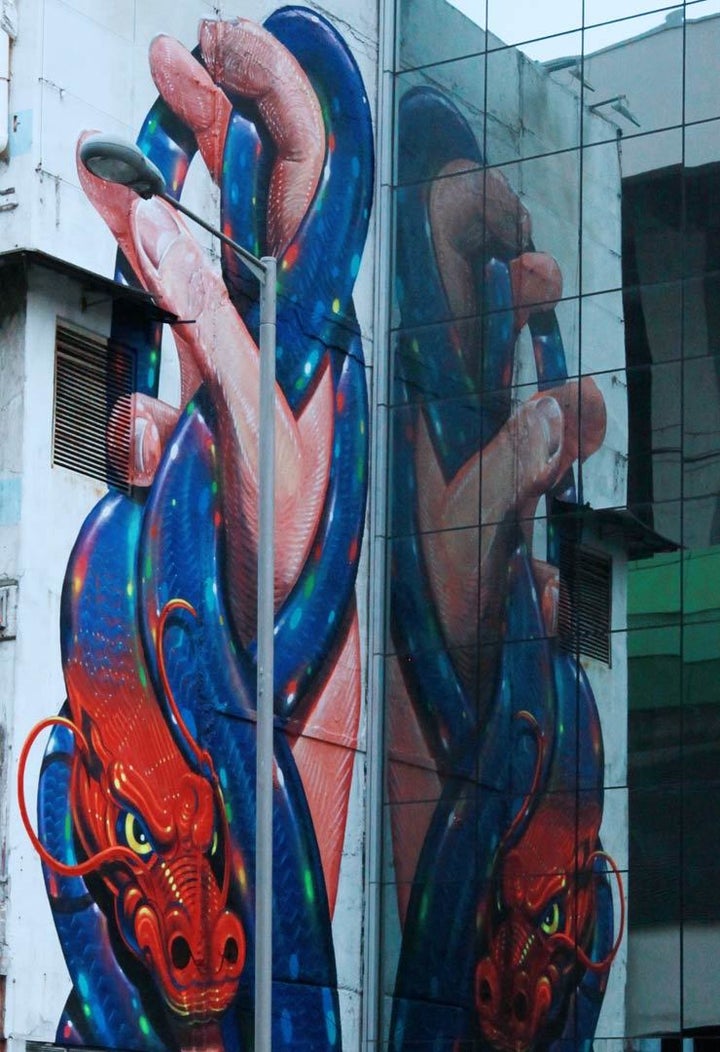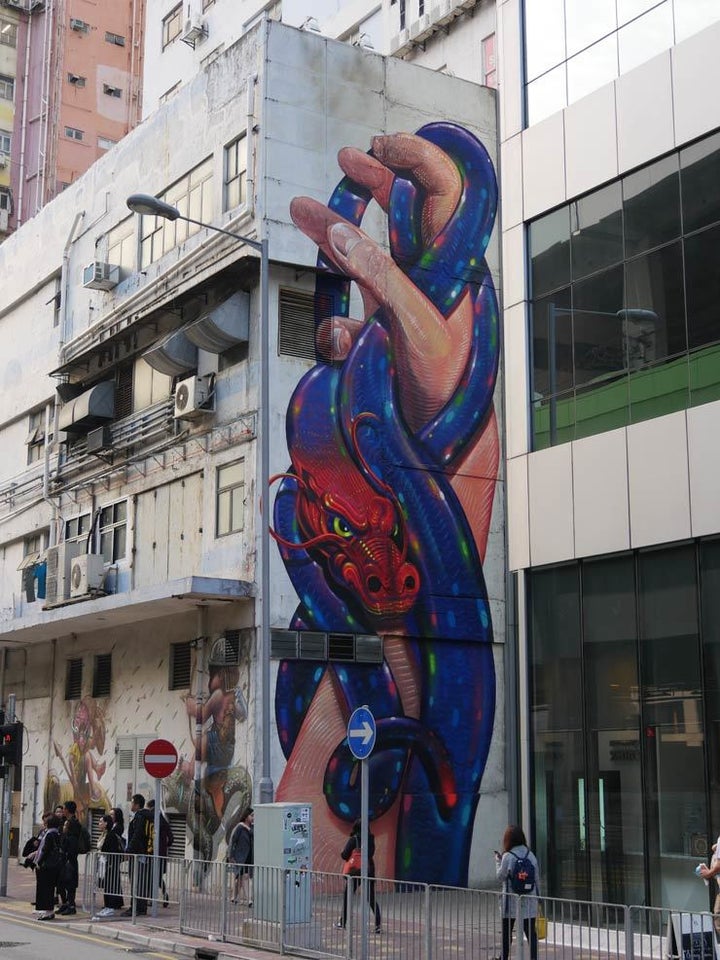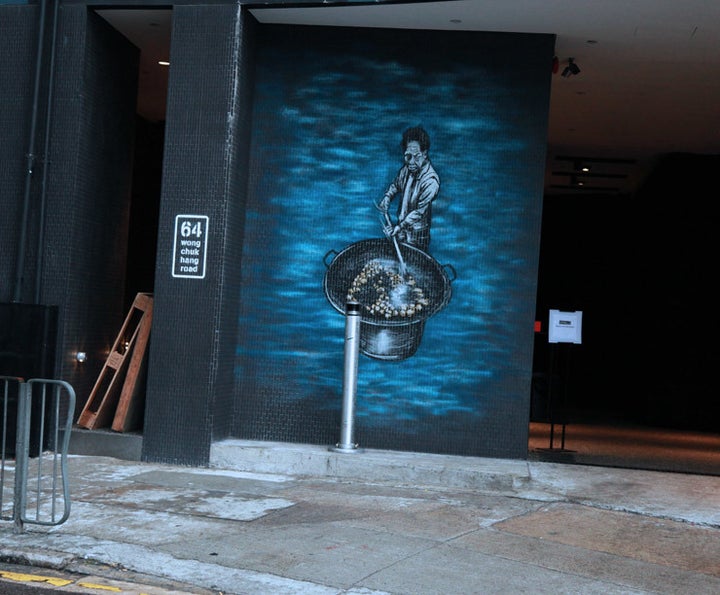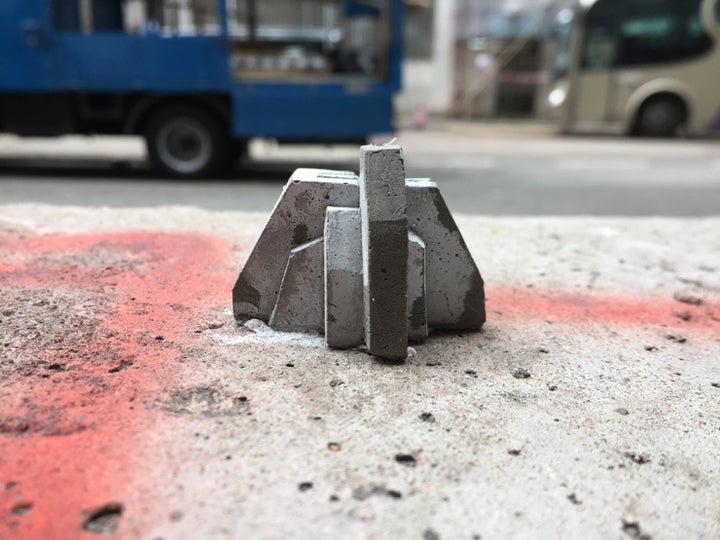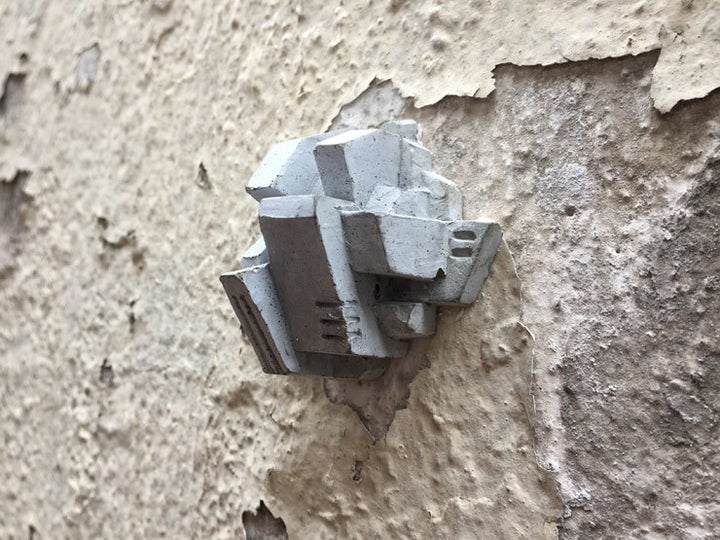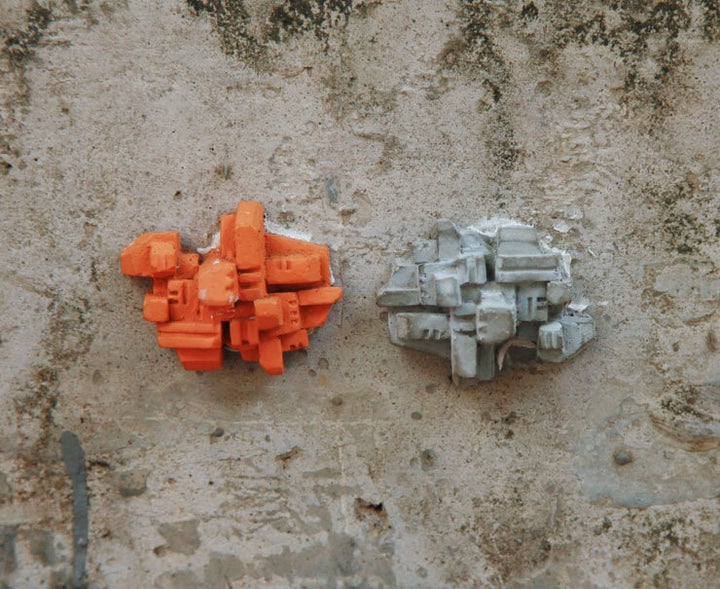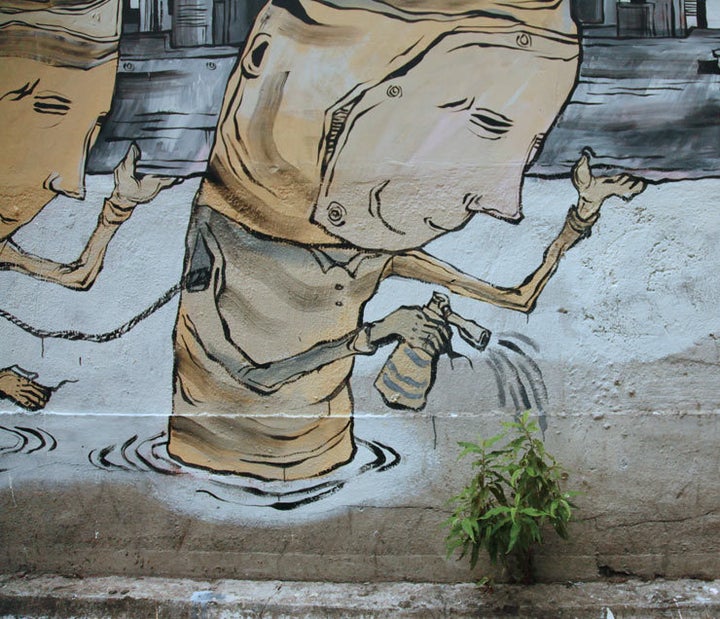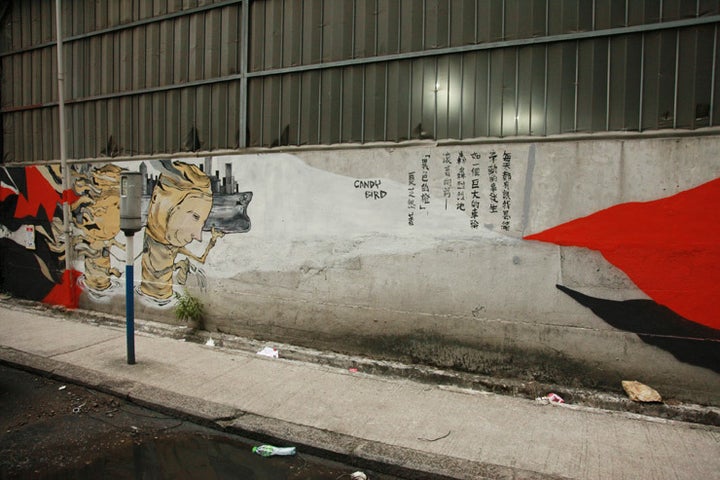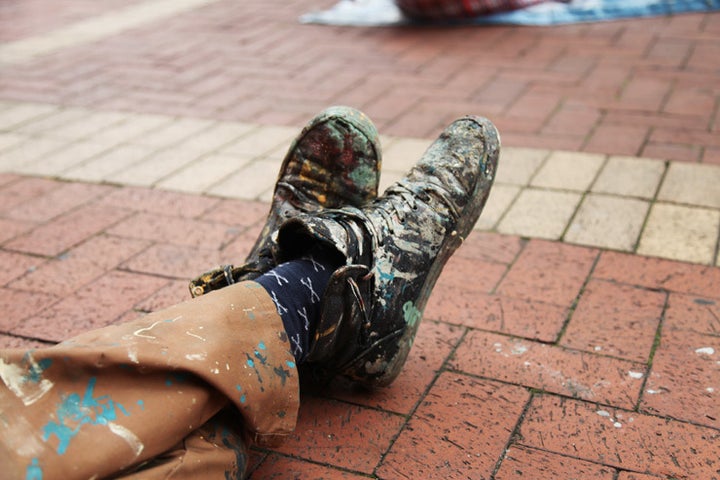 HKWalls and Hong Kong stories come to you courtesy BSA in Partnership with Urban Nation (UN)
______________________________________________
Artists for HKwalls 2017 include: Abudulrashade, Alphabet Monster aka Amuse126 & Merlot, Anyway, Brain Rental, Buff Diss, Candy Bird, Damt, Debe, Dilk, Jecks, Kris Abrigo, Mauy Cola, Megic, Messy Desk, Pixel Pancho, Ralph Macchio, Seename, Snik, Snub, Spok, Taka, Tuts, Wong Ting Fung, Zinan, and Zoer.
Exhibit artists include Snik, Abdulrashade, Dilk, Mauy Cola, Spok, Seenaeme, Wong Ting Fung, Jecks, Messy Deck, Mooncasket, Brain Rental, Kris Abrigo, Rodney Stratton, Cath Love, Barlo, 3x3x3, Debe, Taka, Xeme, Ralph Macchio, Candy Bird
Related
Popular in the Community