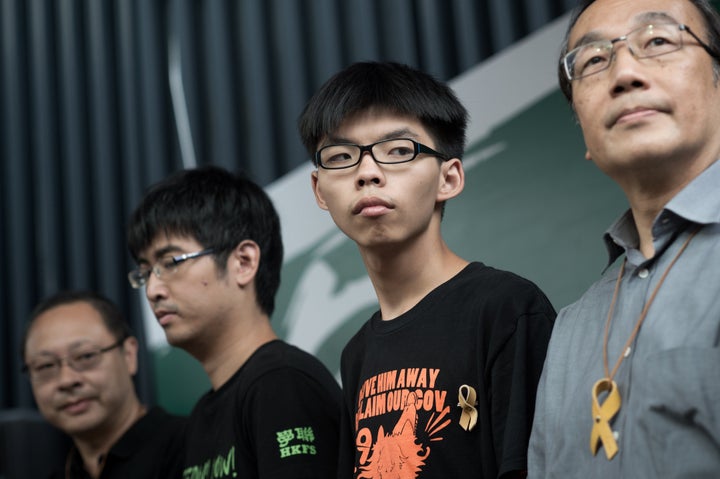 HONG KONG, Aug 19 (Reuters) -- Two key figures in Hong Kong's pro-democracy movement have been charged with illegal assembly almost a year after students stormed government headquarters at the height of huge protests against Chinese rule, one of the activists said on Wednesday.
Alex Chow, 25, the former leader of the Hong Kong Federation of Students, one of the main groups leading protests that became known as the Occupy movement, told Reuters he and teenager Joshua Wong had been formally charged. Wong, 18, is leader of the student group Scholarism.
Students forced their way through a gate and scaled high fences surrounding government headquarters in central Hong Kong on Sept. 26 last year in protest against Beijing's decision to rule out free elections for the former British colony's next leader in 2017.
That triggered Occupy protests that lasted for more than two months and posed one of the greatest political challenges Beijing's rulers have faced in decades.
More than 100,000 people took to the streets at the height of the demonstrations, blocking major arteries and bringing large parts of the financial hub to a halt.
Wong was also charged with inciting others to gather for an illegal assembly, Chow said. The thin teenager with dark-rimmed glasses and a bowl-cut hairstyle became one of the most-recognized faces of the protest movement.
Wong wrote on his Facebook page on Tuesday he had no regrets about taking part in the protests and called the charges a "joke" because the area was considered a public space.
Wong could not be reached for comment on Wednesday.
Chow said he and Wong had been told to report to police headquarters on Aug. 27.
Police declined to confirm the charges but said investigations were ongoing and there could be further arrests.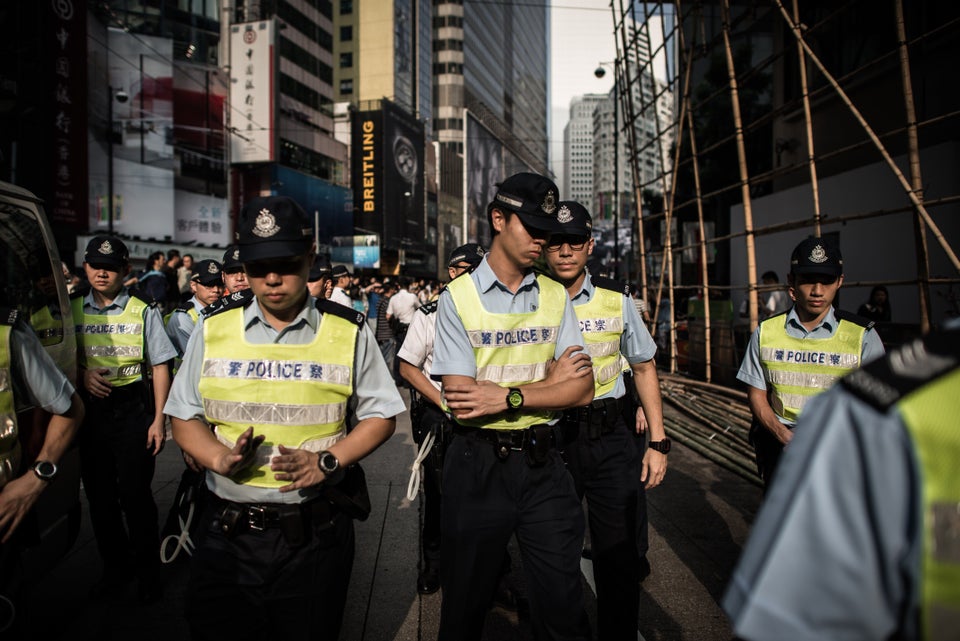 Hong Kong Protests
Popular in the Community