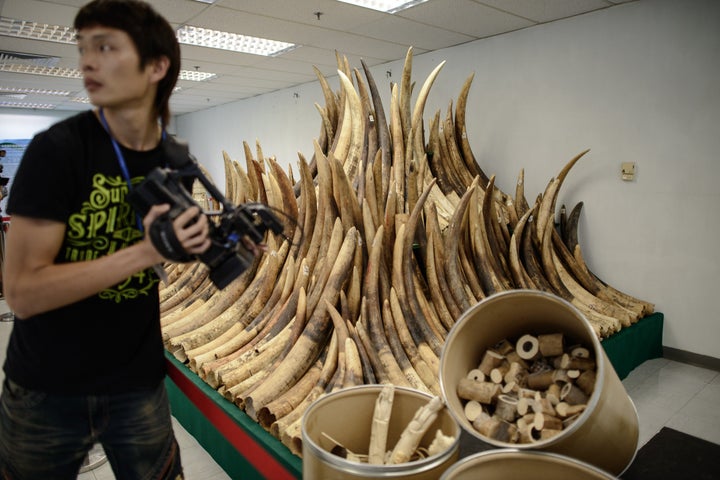 "Ivory is beautiful," conservationist Rory Young told The Huffington Post back in 2014. "The problem is, we just can't do this anymore."
This week, animal rights activists are celebrating a huge win in this fight.
Alex Hofford of WildAid Hong Kong, an organization that has campaigned for the ban of ivory in the city for years, told CNN that the group was "absolutely delighted" at the "fantastic" news.
Imports and exports of ivory have been banned in Hong Kong since 1989 when international trading in ivory was outlawed; however, the city has about 400 licensed sellers who are allowed to trade in the material.
"Hong Kong ivory traders are no more than proxy killers of African elephants and have been operating under the nose of the authorities with complete impunity from the law for decades," Hofford, coauthor of the report, said in October.
"No other city surveyed has so many pieces of ivory on sale as Hong Kong," Esmond Martin, the report's co-author, told Discovery News. More than 30,000 items, mainly jewelry and figurines, were discovered in 72 stores there.
The Save the Elephants report also described Hong Kong as the world's third-largest smuggling hub for ivory after Kenya and Tanzania.
The city is an important transit point for ivory smuggled from Africa to Asia -- particularly mainland China, the world's largest consumer of illegal ivory. More than 90 percent of ivory sales from Hong Kong stores were to buyers from mainland China, the report found.
"Hong Kong has always been the dark heart of the ivory trade," Hofford told CNN this week. "This is where you place an order for poaching in Africa."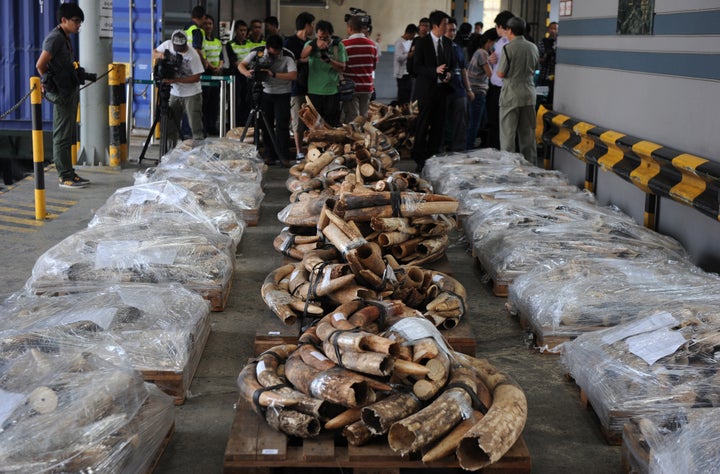 Activists have said that to save African elephants from extinction, global action against poaching has to be taken immediately.
Popular in the Community