As tensions between protesters and security forces in Hong Kong remained tense on Monday, one young demonstrator took to YouTube to tell the world what exactly she's rallying for.
In a clip uploaded by Kaiser Ks on Sunday night, an unnamed young woman explains that the demonstrators are calling for more democracy, specifically to be able to elect Hong Kong's highest leader, the chief executive, by popular vote. "We're asking for popvote only. Nothing more," the girl said. Under the current system, candidates need to be vetted by Beijing.
The girl also referred to the clashes on Sunday, when police used pepper spray to disperse protesters from Hong Kong's financial center. According to protesters, security forces resorted to violent tactics amid a perfectly peaceful protest. The police charges demonstrators had tried to push through cordons and barricades.
"I ask all of you from all over the world, please help us," the woman in the video concludes. "You are born with democracy choices, you have free elections, but we don't."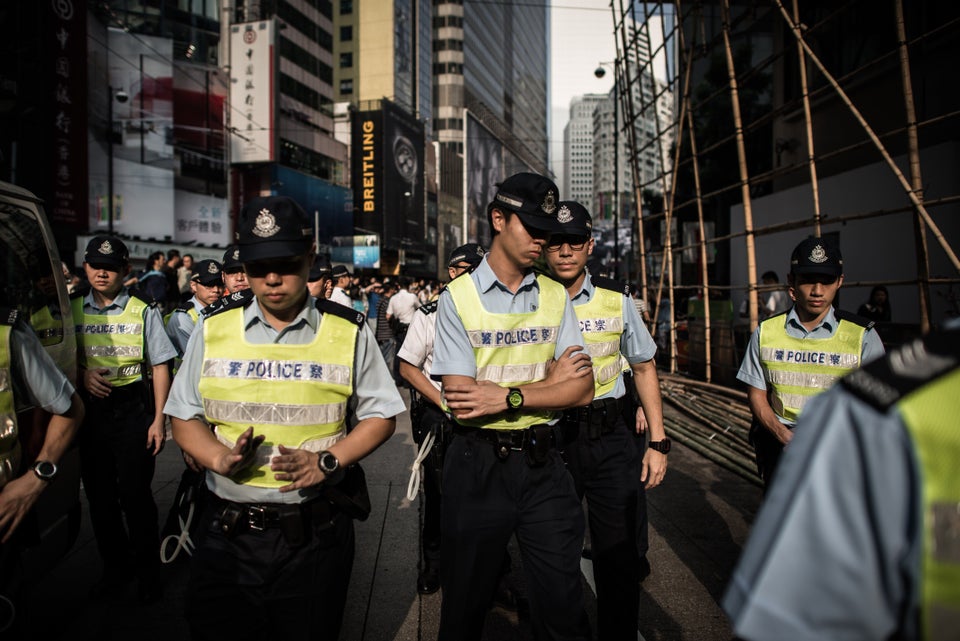 Hong Kong Protests
Popular in the Community