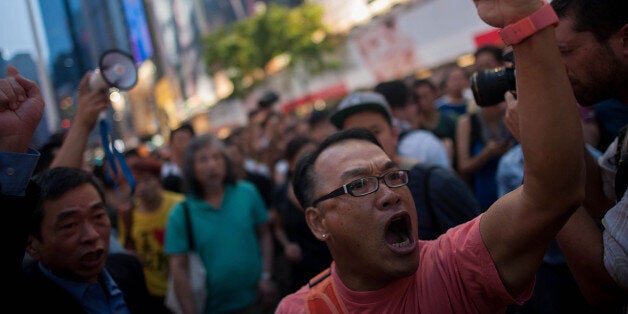 HONG KONG -- Pro-democracy protesters in Hong Kong shelved talks with the city's government on Friday, accusing authorities of failing to protect the sit-in from violent attacks.
The announcement came after clashes had broken out between the student-led protesters and supporters of Beijing in the city's Mong Kok neighborhood earlier on Friday. Police struggled to keep the two sides apart.
The Hong Kong Federation of Students, a leading organizer of the protests, said in a statement Friday they saw no choice but to cancel the talks after the day's clashes.
The talks were proposed by Hong Kong's Chief Executive Leung Chun-ying late on Thursday after nearly a week of massive demonstrations demanding greater democracy. Leung vowed to stay on as the city's top leader, despite calls for his resignation.
While some protesters blamed the police for not stopping the violence in Mong Kok, others alleged the clashes were instigated by the government.
In the Admiralty neighborhood, a center of the democracy protests which remained largely peaceful amid Friday's violence, 29-year-old Grayson Wong, said he supported the students' decision to cancel talks.
"The government has been doing some dirty things and the violence is all coming from the government," he said, citing friends who witnessed the violence.
College student Calvin Chan, 20, said he was increasingly distrustful of the police after the clashes broke out on Friday.
"After going through so much I'm starting to question whether there's any meaning left in this, and how this movement can even go on," he told The WorldPost.
"But if we all just walk away then it will mean all that we've put into this for so long was a waste."
The protest movement in Hong Kong erupted after China ruled in August that candidates for the semi-autonomous territory's 2017 leadership election would have to be vetted by Beijing.
Charlotte Alfred contributed to this report from New York.
Related
Before You Go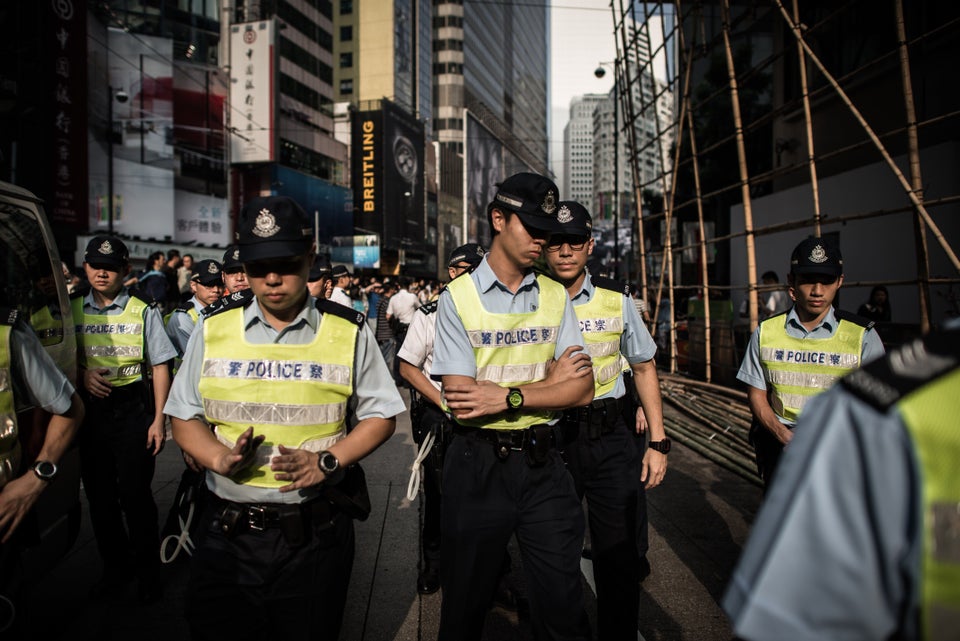 Hong Kong Protests
Popular in the Community