The best part about getting to know -- really know -- a city in the course of several visits is the fact that eventually you don't feel compelled to sightsee anymore. You can just go with the flow of that particular place, blending into daily life alongside the locals, still discovering treasures along the way but without trying so hard.
This Thanksgiving, my husband and I returned to Hong Kong for the third time, to visit a couple of dear friends who have made a home in the sprawling Asian supercity. They live in a small but charming apartment in Sheung Wan, the old neighborhood that has -- for now -- escaped the mall-ification of the rest of the city. During our first trip three years ago, we had jam-packed days, rushing from the Peak to Stanley, from Wan Chai to Happy Valley (for the famous horse races), from Kowloon to Lantau (home of the Big Buddha). We sampled half a dozen dim sum places, booked tables at the Upper House and Sevva for cocktails, shopped in Central and hunted for bargains at the Kowloon Night Market. We even took day trips to fishing village Sai Kung and Ten Thousand Buddha Monastery in Sha Tin. All are things I would recommend, though maybe not all squeezed into a single itinerary.
My most recent trip was much less structured but still full of discoveries. In the course of a year, Sheung Wan itself had seen a flux of new openings, including cool concept store Konzepp, tiny café-cum-artisan shop Knockbox Coffee Company, (overrated) yakitori restaurant Yarnbird and a wonderful new outpost of designer Agnès B's Le Pain Grillé. Reportedly, Sheung Wan will soon get an escalator system, like the one that runs from Central to the Midlevels, which will presumably speed gentrification. Hopefully it won't change the old-world vibe here too much. Sheung Wan is my favorite area to explore thanks to unique boutiques on Staunton and Hollywood Road (for one-stop shopping, head to GOD); cool restaurants like Oola, Le Pain Grillé and 208; all mixed in with shrines, parks and the peeling-back alleys that seem straight from a Wong Kar-Wai film.
We also explored beyond Central, taking a hike around the Tai Tam Reservoir, an easy two-hour walk highly recommended for people who need a respite from the overcrowding and exhaust fumes. Kowloon Park was another fascinating enclave in midst of the ever-expanding Kowloon area (across the harbor from Hong Kong Island), which now houses the fourth-tallest skyscraper in the world, the ICC. The Ritz-Carlton occupies floors 102 through 118 of the building, and while the views are mind-blowing, the location is not ideal for leisure travelers. (You cannot even walk to the Star Ferry from here; everything is a maze of construction, subways and elevators.) On a clear day, however, having brunch, lunch or a drink up there is a very cool way of viewing the city: Ozone Bar is the stunner on the top floor for cocktails, and Café 103 is a lovely place for lunch or afternoon tea.
For me, the biggest joy of a second or third trip is to revisit places and activities thereby turning them into mini-traditions. No journey to Hong Kong would be complete now without dinner at Tung Po Seafood, a dai pai dong or food stall, which Anthony Bourdain hailed on his show as one of Hong Kong's best. From the messy, rowdy scene of the Cooked Food Center, we like to continue on to the lofty refined heights of the Upper House, where you can make a reservation for one of the low tables in the bar area with spectacular city views. And for a fun meal away from Hong Kong, we like to cruise over to Lamma Island, which is lined with seafood joints the best of which is the Rainbow Seafood Restaurant.
During this trip, I thought of the words of Robert Kahn, the architect and publisher of wonderful book series City Secrets. When traveling, he recommends spending at least a half-day wandering with "no objective or destination in mind." When adopting this approach in Hong Kong, a place where age-old spice shops crowd beside cutting-edge fashion boutiques, there's no telling what you will find. I'm already planning my trip for 2012 wondering what treasures -- familiar and new -- the journey will entail.
Read more about Hong Kong, including where to stay, the best restaurants and where to shop for unique finds on Indagare.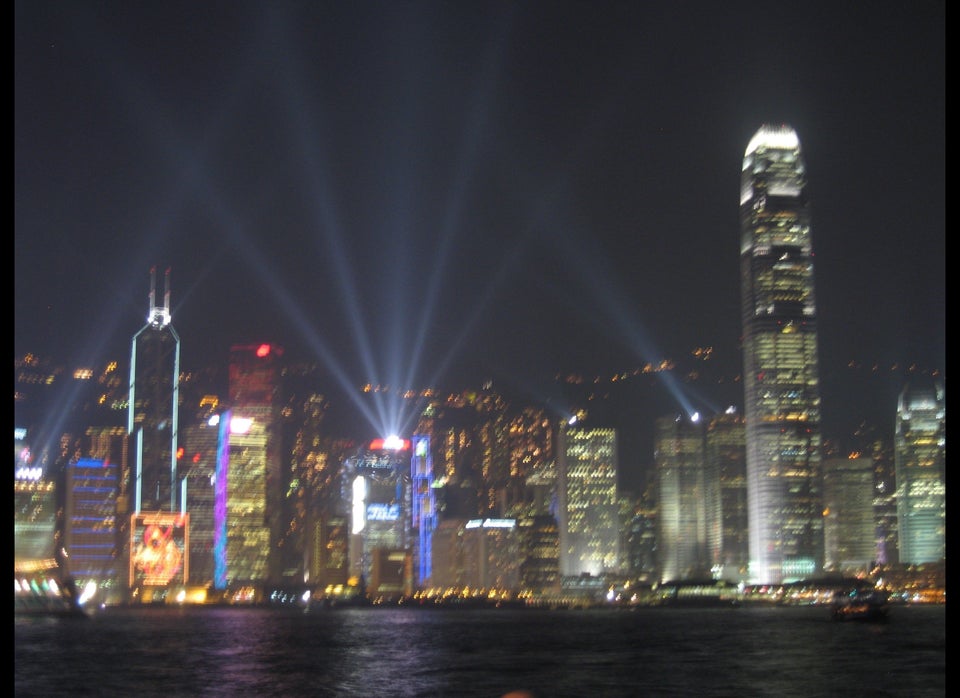 The Latest And Greatest From Hong Kong
Related