But why exactly are Hong Kongers protesting, and why aren't the demonstrations ending? The answer is not clear-cut.
The protests, which began in earnest in early June, were precipitated by a widely reviled extradition bill that Hong Kongers feared would allow China to exert more control over their city. Hong Kong is a Chinese territory that has been governed under a legal system known as "one country, two systems" since its return by the British to Beijing in 1997. Opponents of the extradition bill warned that it would allow China to more easily punish political dissidents, and threaten Hong Kong's autonomy and rule of law.
But as more people began joining the protests — angry at increasingly aggressive police tactics, as well as Hong Kong leader Carrie Lam's initial failure to shelve the bill and her subsequent refusal to nix it entirely — the reasons became more myriad.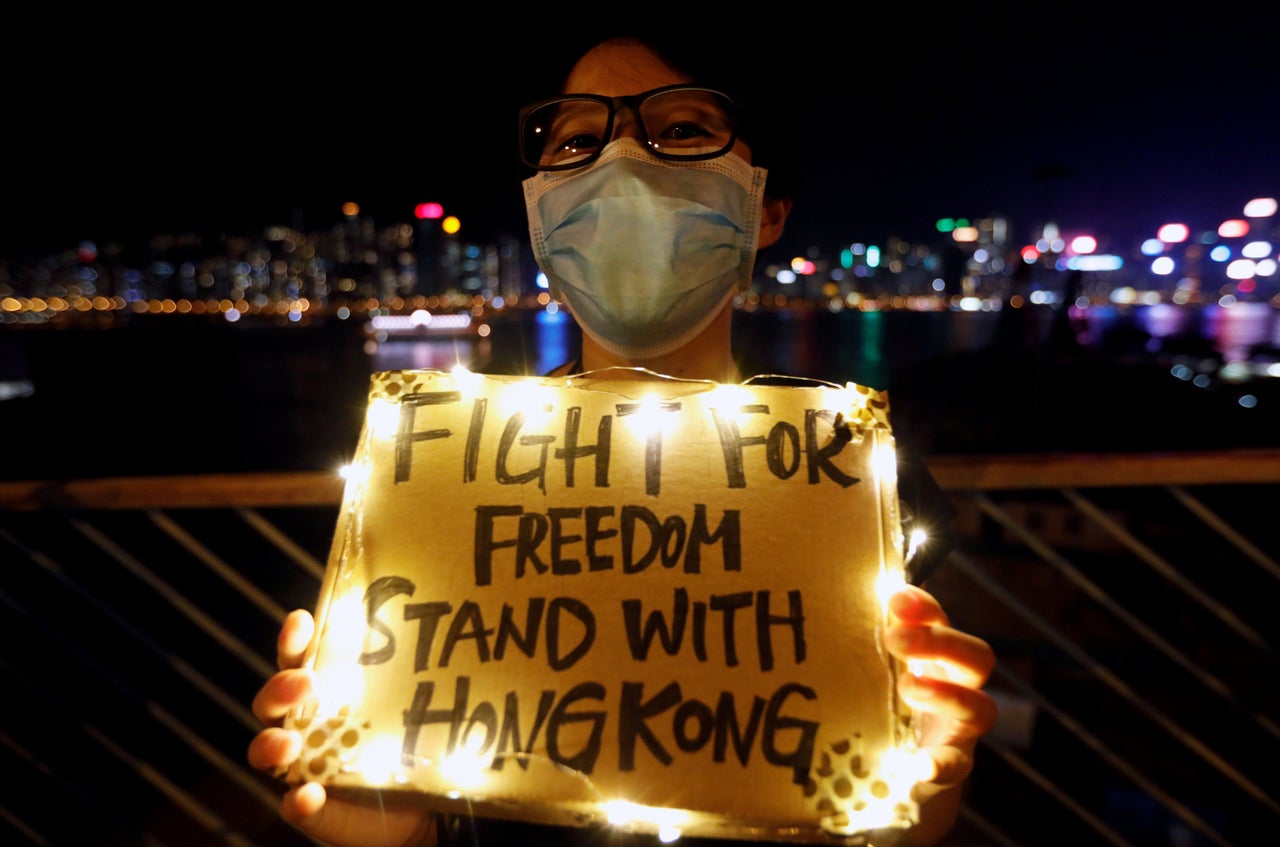 Protesters have since released five specific demands to Lam's government: permanently toss out the extradition bill; retract the use of the term "rioter" to refer to protesters; release all demonstrators who have been arrested and drop all charges against them; and launch an independent probe into the tactics of Hong Kong police.
But as China expert David Schlesinger noted in a conversation with Monocle 24 on Monday, the reality is even more complex.
While the extradition bill sparked the protests, "that was just the precipitating factor ― but now that pimple has been burst, all the anger and unhappiness at everything from high housing prices to a lack of job opportunities to mainland Chinese coming into Hong Kong and taking the best opportunities to a generalized feeling of hopelessness have caused hundreds of thousands, millions, to take to the streets ― each one with individual reasons for being angry," Schlesinger, the former editor-in-chief of Reuters, said.
He added: "One of the things that makes this such a difficult situation to unravel and solve is that there are probably as many reasons for protesting as there are people."
Ten protesters spoke to HuffPost to share the reasons they've taken action. Here's what they said, in their own words:
(Names have been changed to respect the protesters' fear of reprisal. Responses have been edited lightly for clarity.)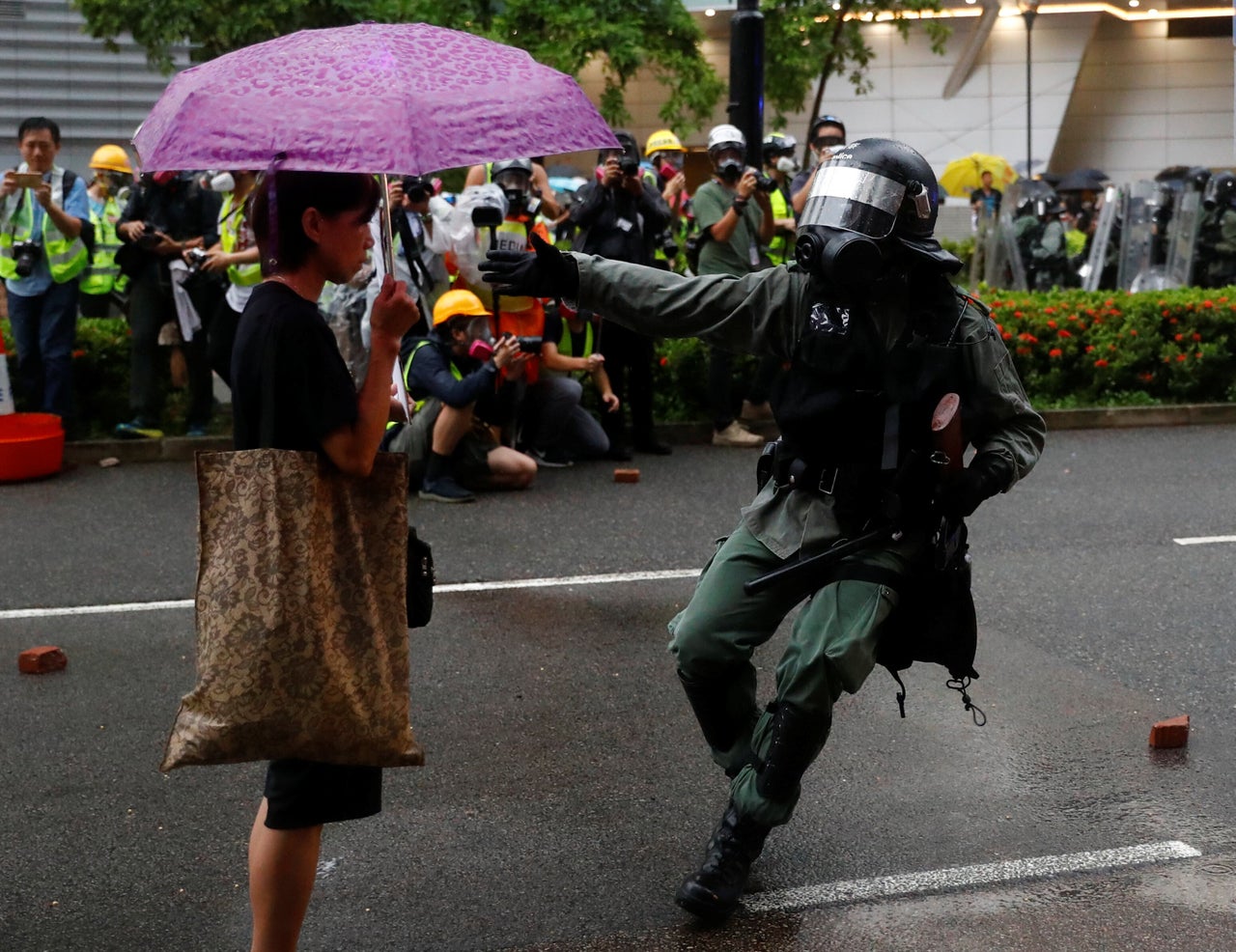 Chloe, 26, works in luxury fashion
I have been fed up with the political state of my hometown since I moved home from Australia and I have ALWAYS been skeptical about China. The extradition bill just reinforced my fear and I decided I have to do something.

I feel like China's influence in HK is getting out of hand and this hard fight must be fought. And I believe it's for the greater good for the global democratic movement overall.
Nick, 38, works at a local university
Hong Kong is our home and since Beijing and its puppets are so keen on destroying us ― the people and our culture ― or removing us, we will defend our home with anything it takes. We're only fighting for what's been promised to us in the Sino-British Joint Declaration and the Basic Law and look at what dirty tactics the regime uses against us!

We've been deceived long enough and tolerated long enough and it shouldn't only just be the young people fighting for our home.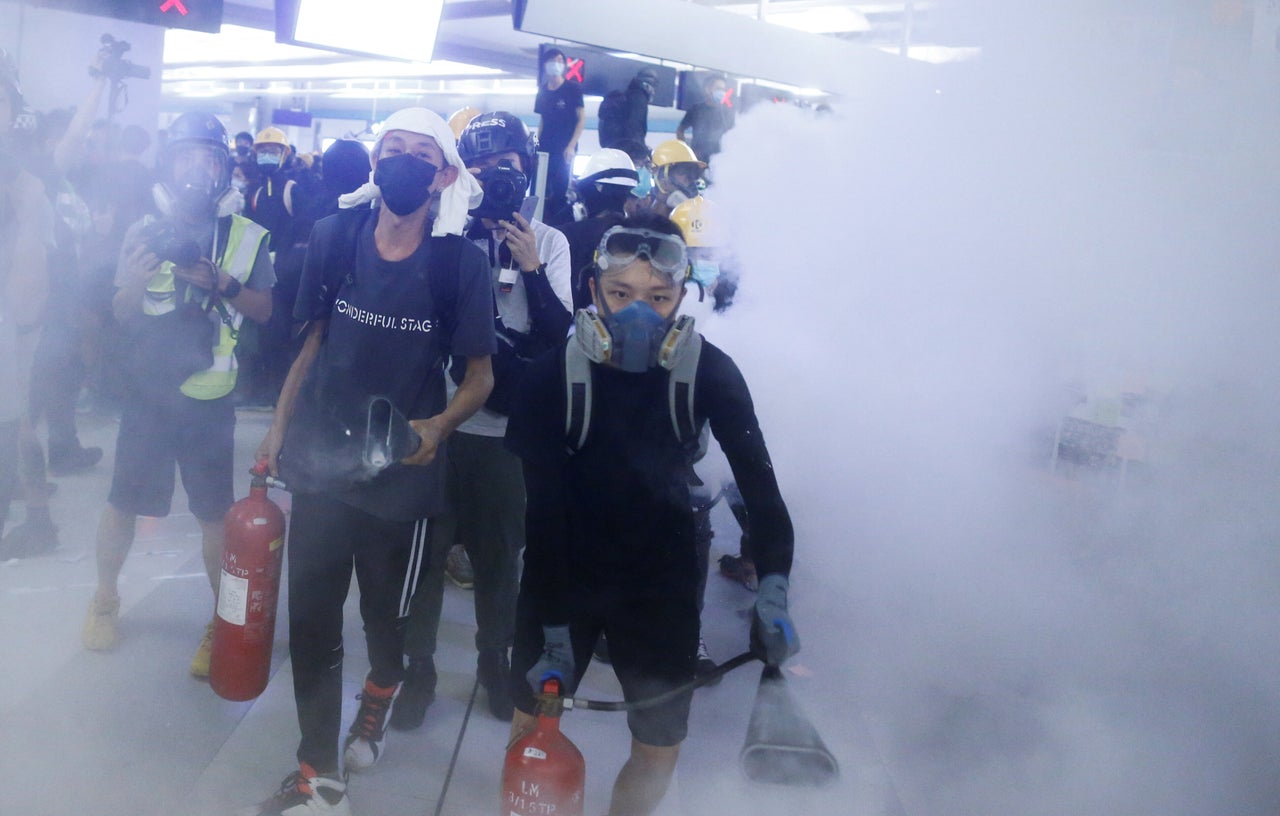 Tim, 23, teacher
I'm protesting because I think any non-democratic country that demonstrates that a significant portion of its population wants democracy deserves it, and should get it. One of the five demands is universal suffrage, and I think implementing this would go a long way in creating a better future for Hong Kong.

When you have millions of people marching in the streets for the same goals, does this not mean something? Especially when we have had marches of 1 and 2 million people, and the population of the city is around 7.5 million; that's nearly a quarter of the population marching for these demands.

Additionally, watching this situation unfold ― protesters clashing with the police almost daily, police breaching both domestic and international guidelines, China flexing its muscles with the drills in Shenzhen ― reminds me of learning about authoritarian states when I was a high school student. Regardless of whether one thinks this is a battle that can be won or lost, what I learned from history is that what one generation does can lay the foundation for future generations; what one group of people in one part of the world does can lay the foundation for others in other parts of the world.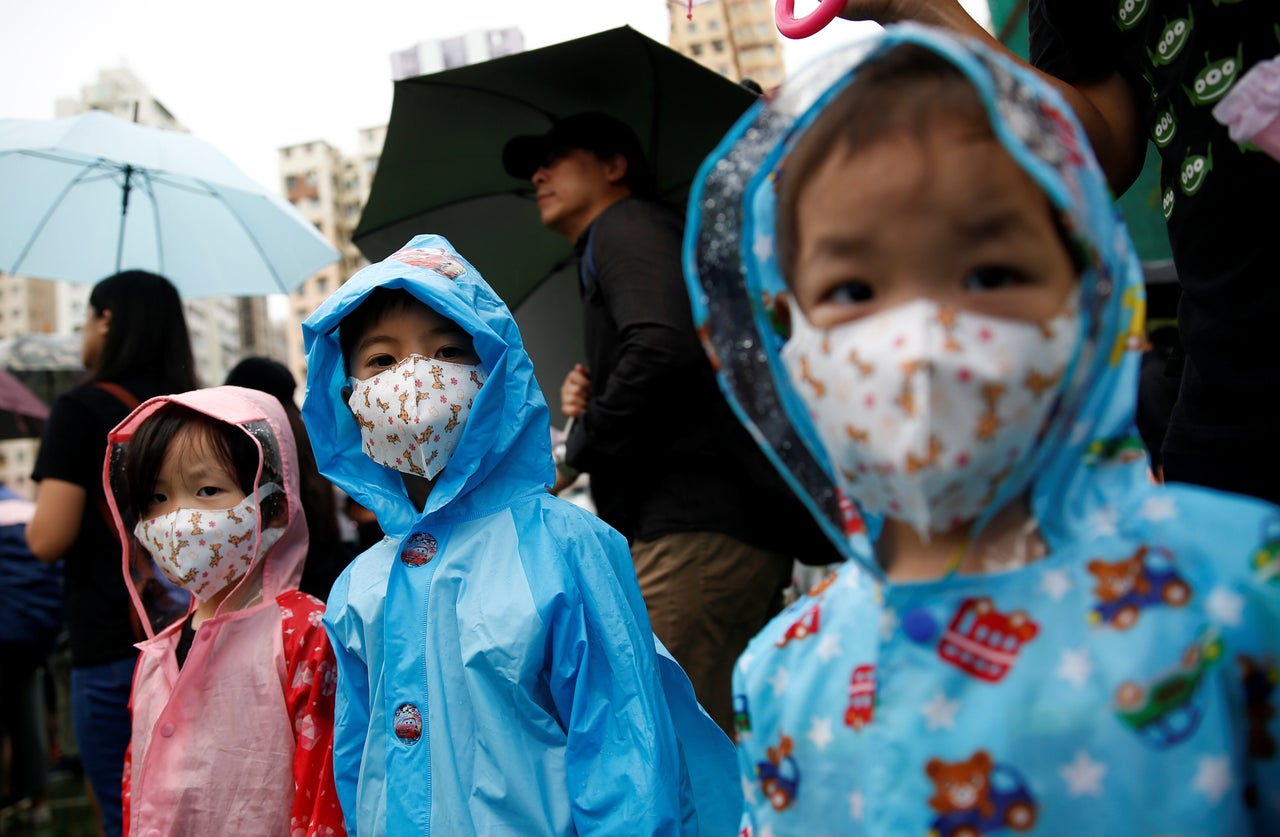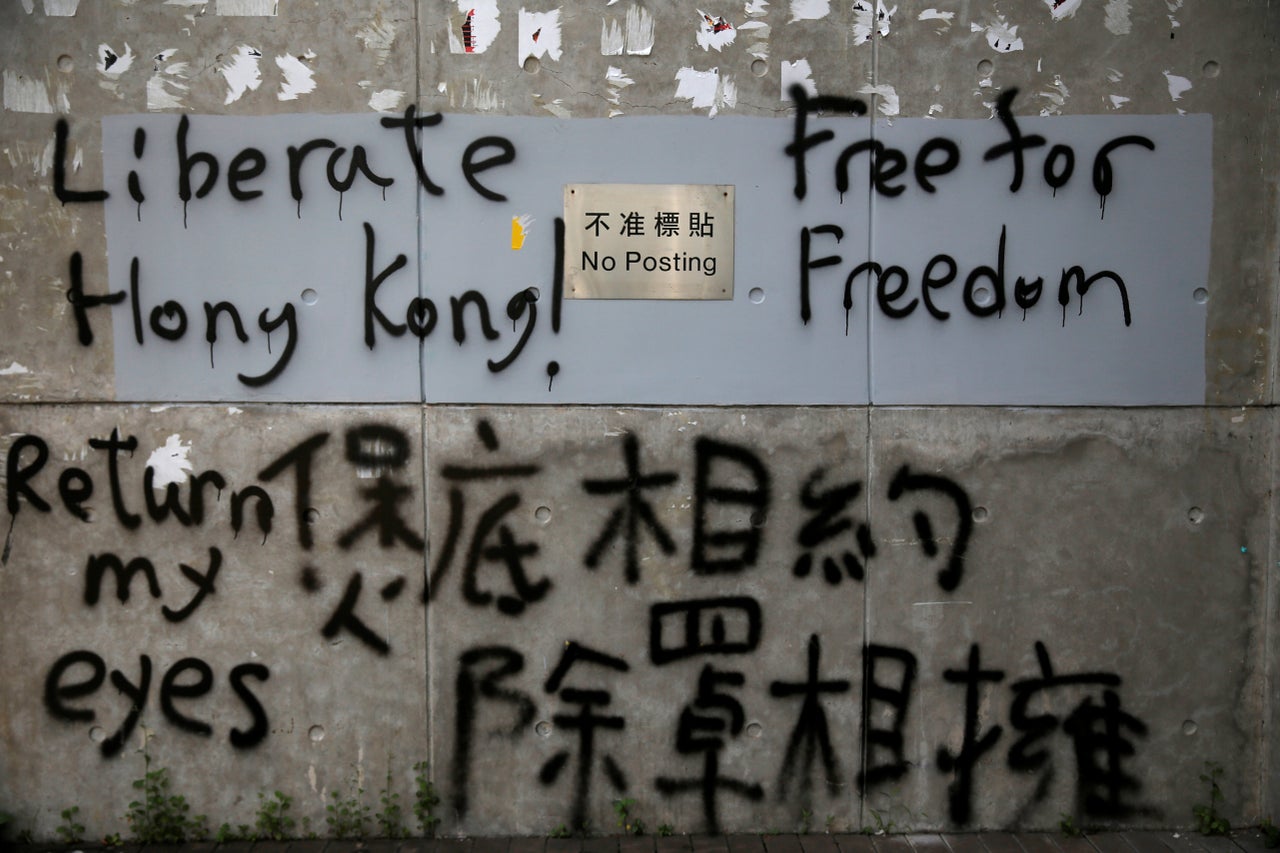 Mike, 49, American expat and educator who's lived in Hong Kong for 11 years
I would say that it started this time because of the extradition bill. But Carrie Lam's arrogance and intransigence pissed people off. Her condescending attitude and refusal to do anything have been grating. This is a highly educated place and people do not take well to being patronized.

As for me, my partner is a local guy and as a gay couple, we have more to lose than most if this continuing 'mainlandization' isn't pushed back. I'm also out there because I deplore what is happening to my students and the way their futures have been compromised.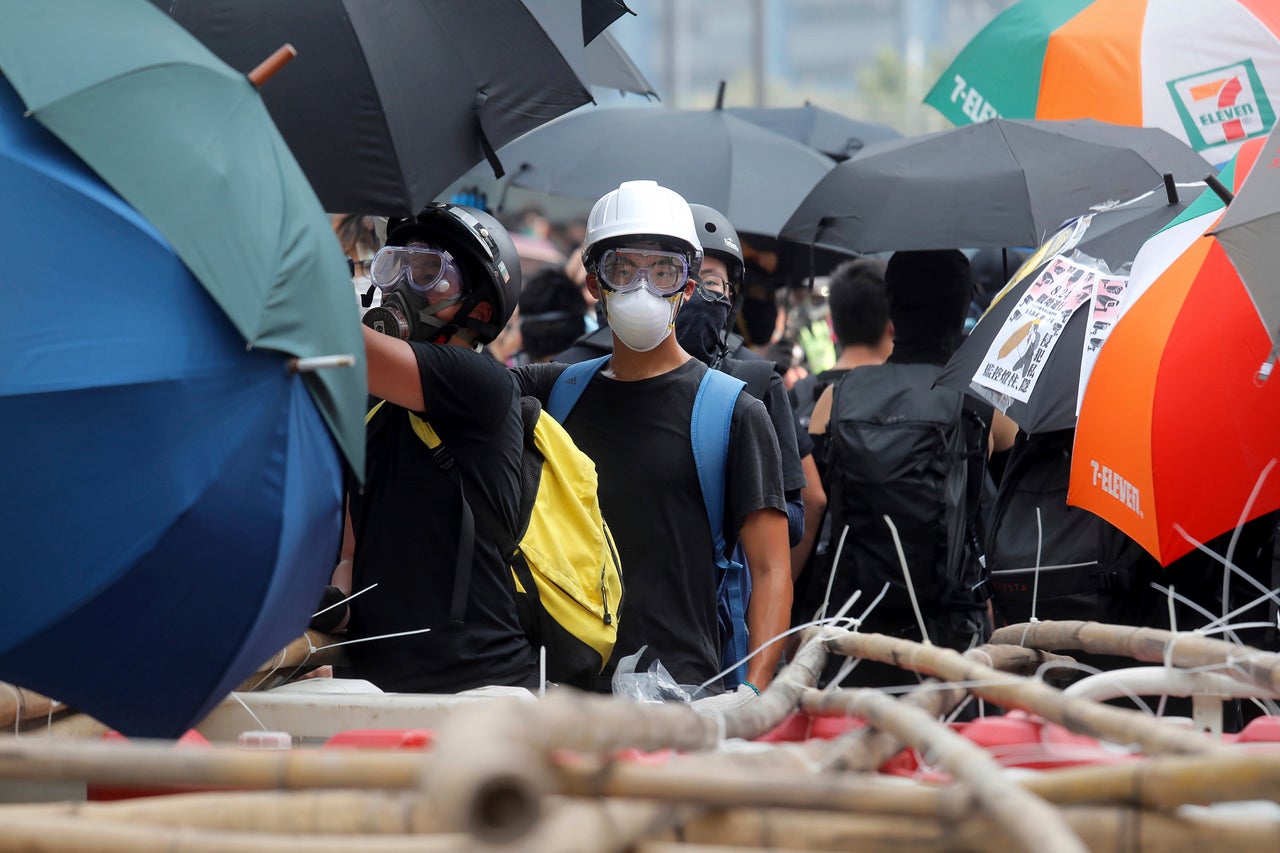 Neil, protester in his 20s
This is a responsibility of a citizen.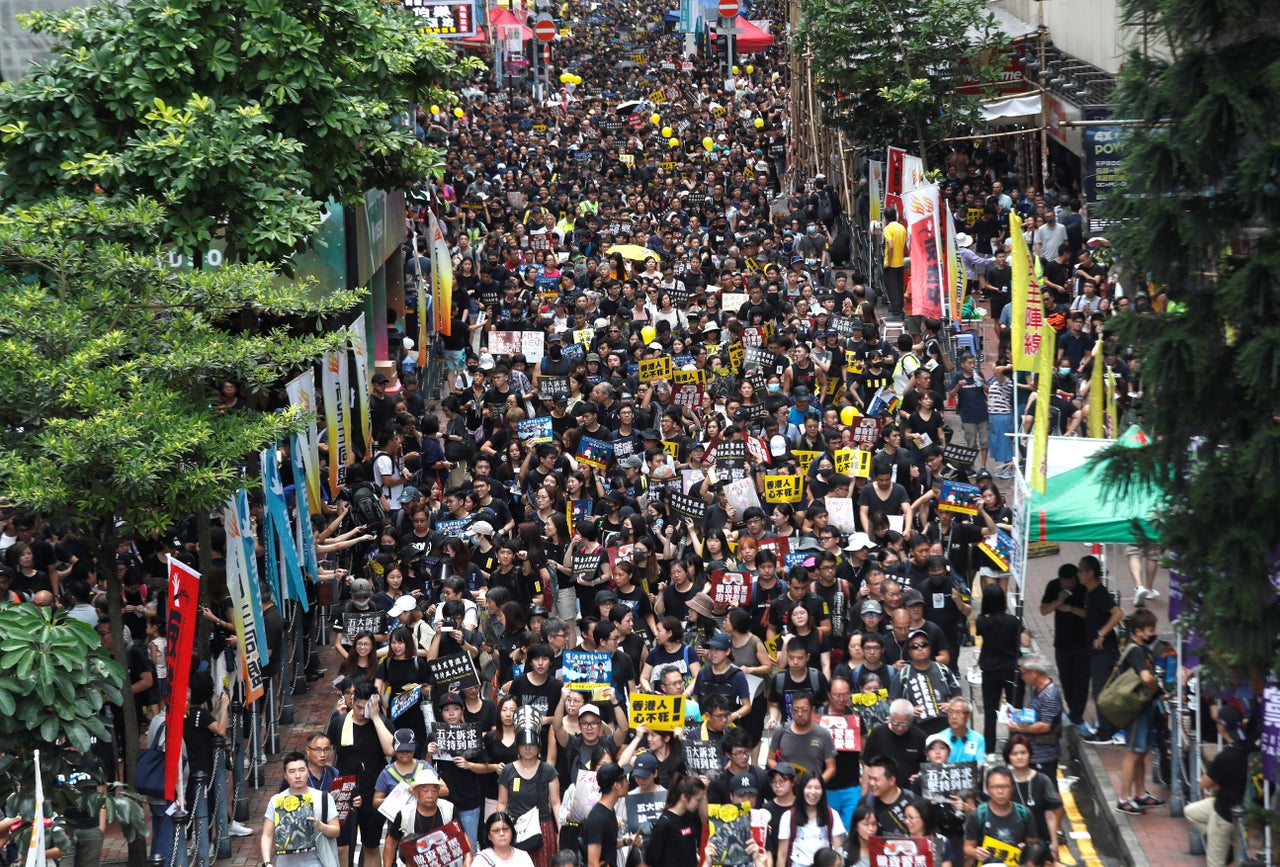 Sasa, 28, works in marketing
There are a lot of reasons why we have been protesting, but the main one is that we have witnessed the freedoms we used to enjoy in Hong Kong being eroded, and if we don't speak up for ourselves this time, we may never be able to.

I'd say the perseverance of Hong Kongers has given me the greatest strength to keep going ― however, seeing how the police in Hong Kong have allowed triad mobs to assault unarmed civilians indiscriminately has further provoked us and told us that we have to come out every time to look after each other.
Axel, 25, factory manager
I have been participating in the protest through social media to educate the misconceptions of this movement, especially regarding Western interference, when this really has been a localist movement to get China to fulfill its obligations in the Sino-British Joint Declaration.

When I do participate in actual marches, I am there to mostly document what is happening on the ground. I hesitate at times to participate since I'm not Chinese or white. Optics can be bad for us.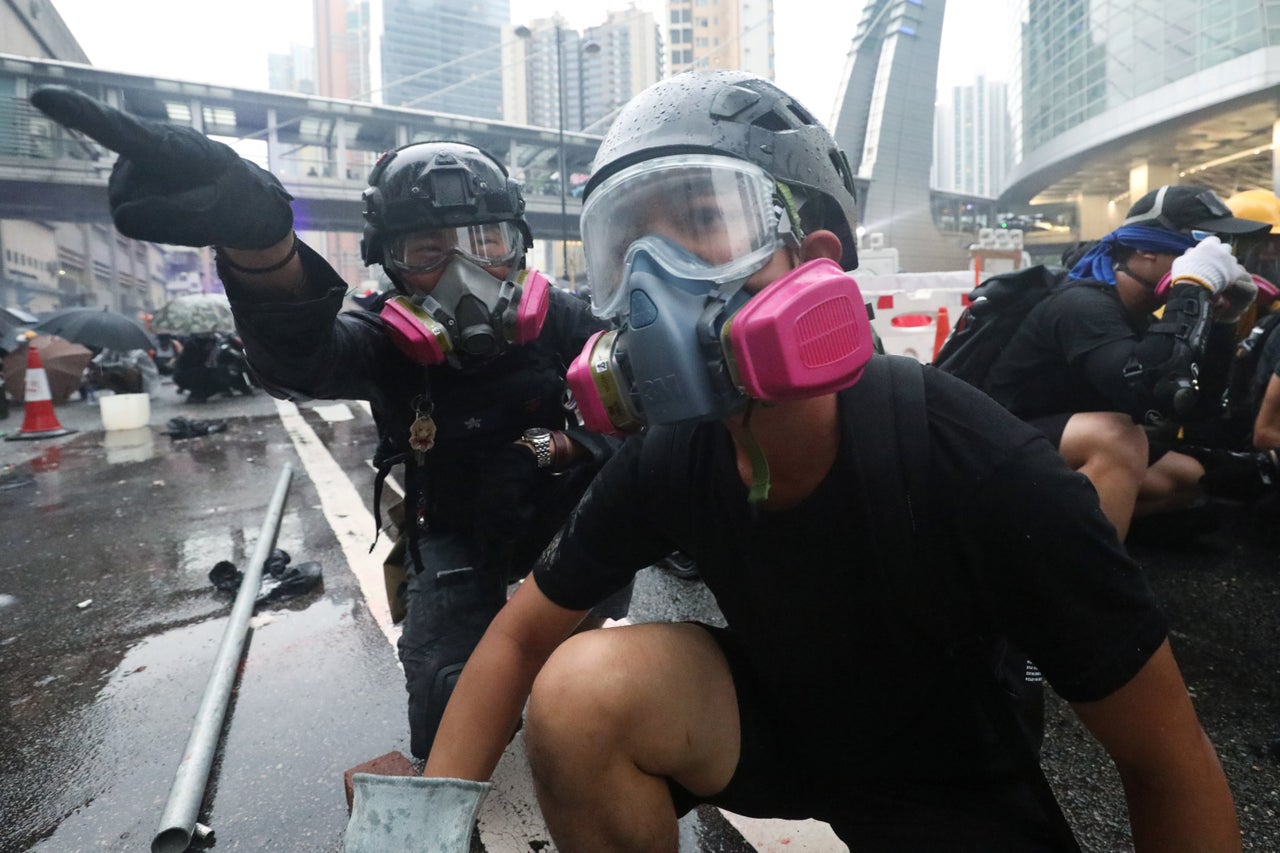 Charlie, 30s, artist
Without democracy, Hong Kong cannot move on.

In recent years, the situation in Hong Kong is getting worse and worse. The rule of law continues to deteriorate.

Looking back to the Umbrella Movement of 2014, the government was pretty mild then. Now they don't care if someone is seriously hurt or permanently injured.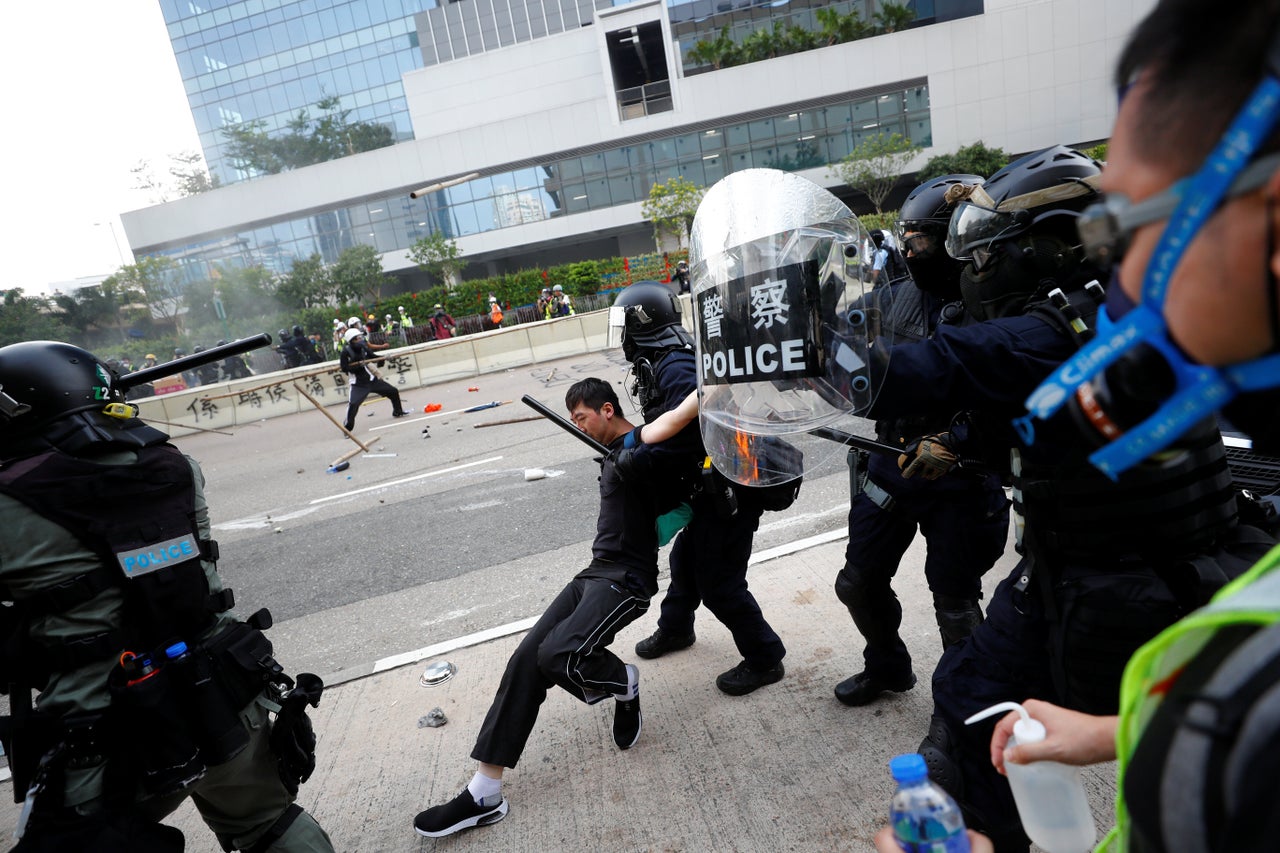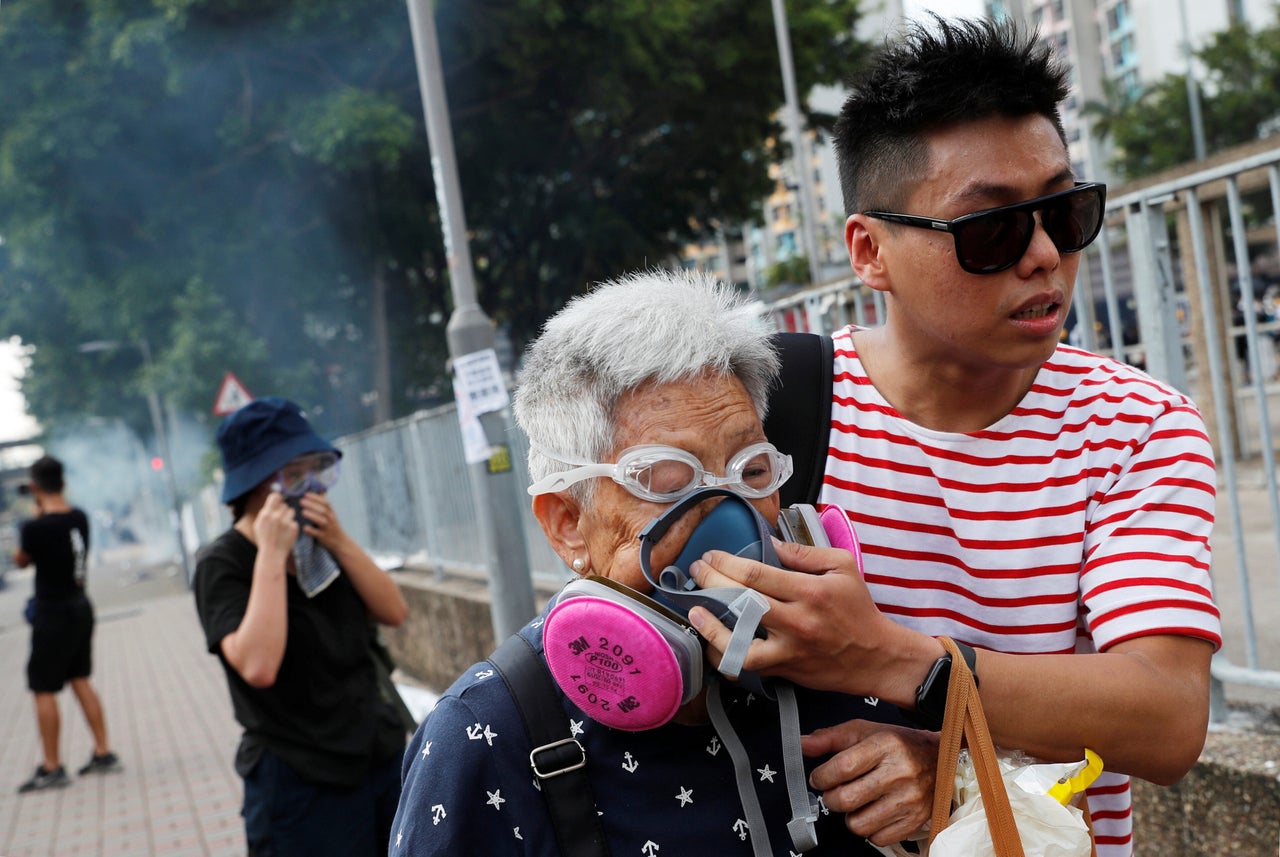 Shawn, 30, works in marketing
I'm protesting because the people of Hong Kong are defending their freedom and dignity so we don't need to be extradited arbitrarily to a totalitarian dictatorship with a 99.99% conviction rate and zero freedom of speech.

We're also standing against state violence that has stripped away our political rights. This regime never intended to solve the political issues in front of us. Rather, it has nothing under their belt besides police brutality and fake news. As that implies, we're standing up for those who were wrongly subject to violence, and this regime as a whole.

We're also protesting to hold the police force accountable. We've seen multiple acts of police brutality, collusion with violent gangs, selective policing, arbitrary arrests and blatant lies to the media. If we remain silent now, this will become the norm and it'll be detrimental to the community more than anything. We can't allow this sort of gaslighting to happen.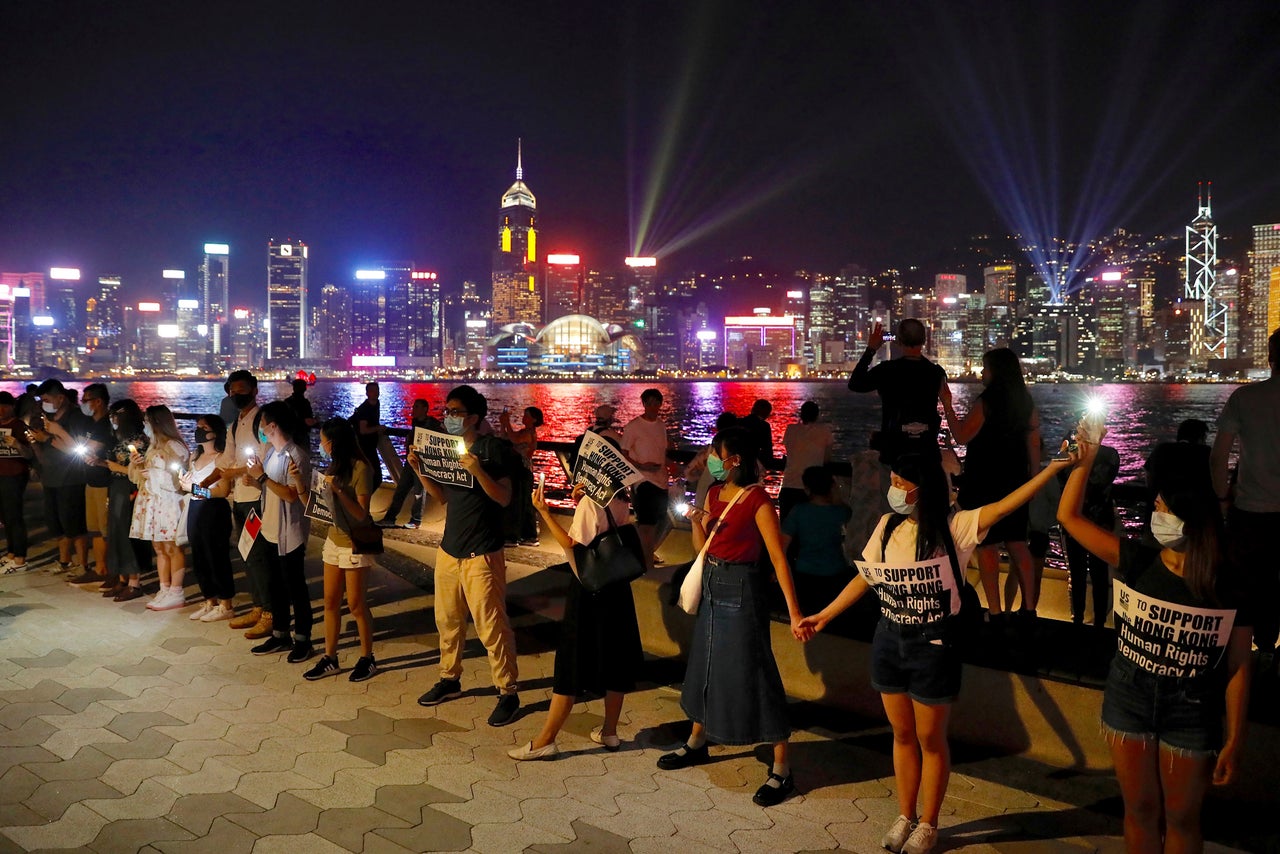 Dan, 21, university student
The reason I started protesting was very simple at the beginning: to call for the withdrawal of the [extradition bill]. I object to the bill because I don't trust the legal system in China or the Chinese government. It's very obvious that the people in China do not enjoy much freedom ― and I'm worried that once the bill is passed, it'll give cover to the Chinese government to arrest people who oppose them.

But things have since become moree complicated. First, the government has not responded to our demands. After multiple demonstrations with millions of participants, [Hong Kong leader Carrie Lam] still stubbornly rejects our demands. She keeps on playing with words, saying that the extradition bill is 'extended,' 'dead,' instead of using the legal wording 'withdraw.'

I am also very angry with what the Hong Kong police have done. They keep breaching rules and using excessive force vengefully. I'm no longer just revolting against the bill only but also the whole Hong Kong government, especially the police force.

Moreover, I am not willing to stop now after all the wounds, pain, arrests, and all the sacrifices made by Hong Kongers.

If I stop now, it will be a waste of all our efforts.
Support HuffPost
The Stakes Have Never Been Higher
Related
Popular in the Community