This is the week that the art world converges on Hong Kong. In its fifth year, this is the first ART HK (May 16-20, 2012) since Art Basel bought into the city's international art fair. While many will go to catch a glimpse works by big-name artists such Yayoi Kusama, this is also the week when Hong Kong's artists get showcase their work to a wider audience.
In recent years, Hong Kong artists have begun to emerge from the shadows cast by contemporary mainland Chinese artists, whose works command sky-rocketing prices. No doubt looking for the value of under-appreciated talent, curators from world-renowned art institutions such as Tate Modern and MoMA are starting to take an interest in Hong Kong artists, who have had to struggle with a lack of space, both physical and psychological, and being seen in a city that is often mainly focused on dollar (and now RMB) signs. This is changing though with projects such as West Kowloon Cultural District, and the redevelopment of the old Central Police Station and the Former Police Married Quarters into hubs for arts & culture and creative industries along Hong Kong's high-rent Hollywood Road.
While these grand projects are still years away from coming into fruition, Hong Kong's burgeoning creative communities can be found at the Cattle Depot Artist Village, Jockey Club Creative Arts Centre (JCCAC) in Shek Kip Mei as well as relatively cheap, less central, warehouse ares of Fotan, Kwun Tong, Wong Chuk Hang and Chai Wan. In response to increasing visitor interest in Hong Kong's art scene, The Peninsula Hotel has even created an "Art of Hospitality" experience as part of its Peninsula Academy, where guests are chauffeured all over Hong Kong for personalized visits to galleries spaces, artist studios and private collections.
This weekend, artists and designers are opening up their studios to the public in events such as Art Island East and Chai Wan Mei. Mobile M+, one of the museums that will populate the West Kowloon Cultural District and headed by Lars Littve, has also curated a "nomadic" exhibition of site-specific works by local artists in Yau Ma Tei, one of the few remaining neighborhoods where old and new Hong Kong sit comfortably side-by-side, a visual testament of the city's cultural and historical roots. Artists involved include: Kwan Sheung-chi + Wong Wai-yin, Leung Mee-ping, Erkka Nissinen, Pak Sheung-chuen, Tsang Kin-wah and Yu Lik-wai.
Here are 8 artists that people with their fingers on the pulse of the local art scene say are worth checking out right now: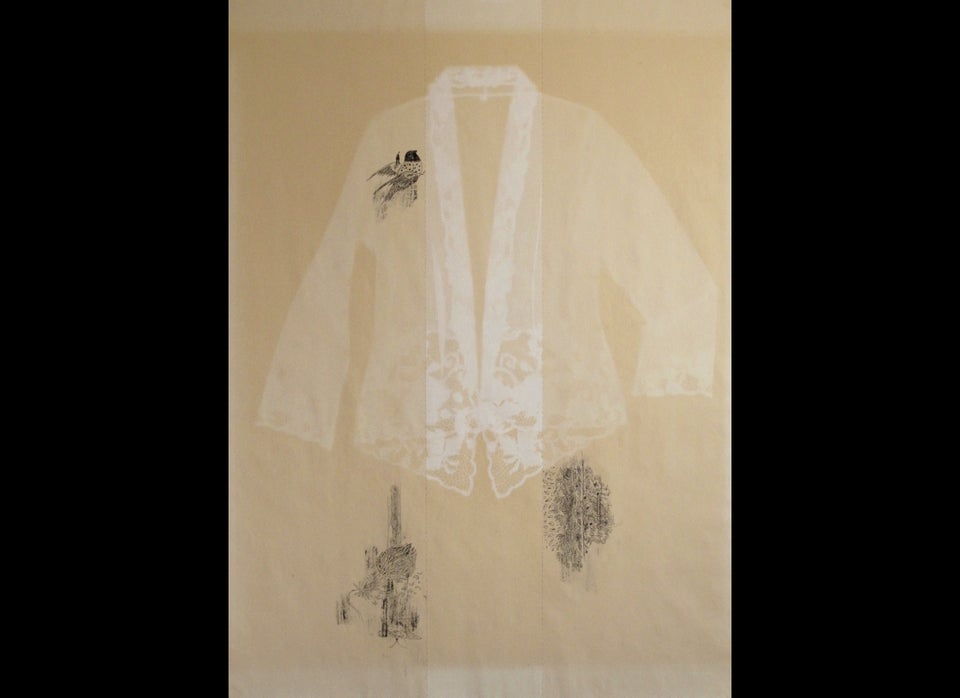 8 Hong Kong Artists to Watch