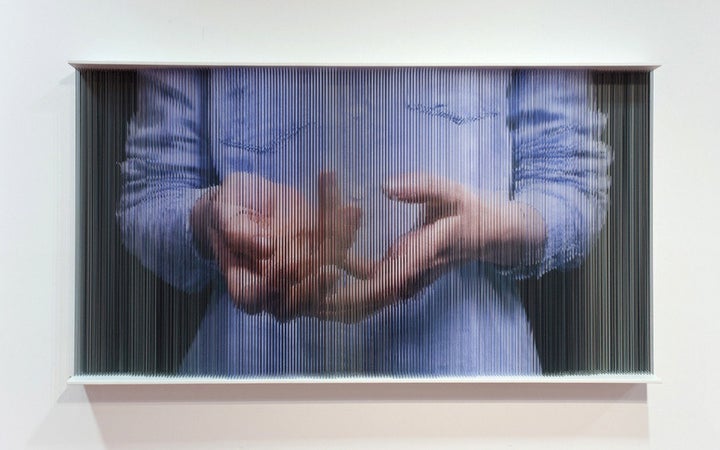 The works tease the eye, daring us to reach out and pluck a string. Many of the figures move and make noise, the aural resonance replicating the vibrations of the strings. In this way, the typical stand-offish nature of the art gallery gives way to a community-based approach, something the artist attributes to his Korean heritage.
We can't stop looking at these 3D hallucinatory visions. Also, we can't help but wonder if Tupac will be Sungchul's next subject...
Check out some of the images below and watch the figures come to life in the video below.