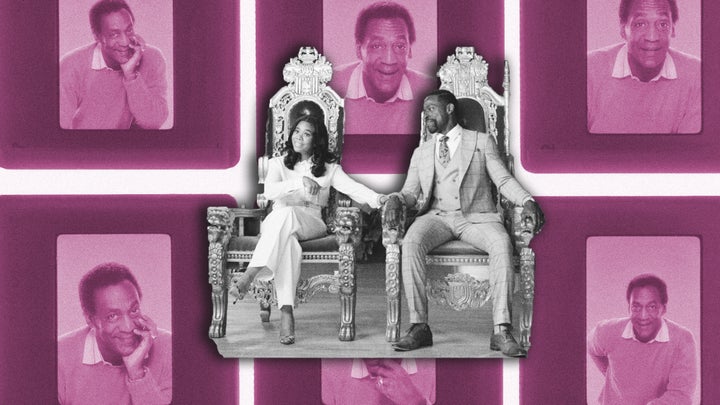 In a dismal world dominated by bottom-rung people and one torment after the next afflicting the Black community, it's very easy, significant even, to prop up certain Black figures as proof that goodness not only exists, but that it is thriving. That is sometimes even when that goodness, as typically defined by the perceiver and not the perceived, is revealed to be a fraud. It makes you wonder: What good is that level of adoration when you can be left so disappointed?
This comes to mind after watching "We Need to Talk About Cosby" and "Honk for Jesus, Save Your Soul." Both titles, which celebrated premieres at this year's Sundance Film Festival, wade in the muddied waters of Black idolatry by pointing a lens at two of the most duplicitous yet revered institutions in Black America: Bill Cosby and Black pastors.
Though they do so in different ways, and one is a docuseries while the other is a feature film, "We Need to Talk about Cosby" and "Honk for Jesus, Save Your Soul" leave Black audiences in particular with a type of discomfort that is almost impossible to articulate. In "Cosby," director W. Kamau Bell asks interviewees — including cultural thinkers, activists and sexual assault survivors — as well as his viewers to grapple with their feelings toward the dishonorable icon who is accused of myriad instances of sexual assault.
"He was my hero," Bell says in a "We Need to Talk About Cosby" voiceover. But to what end? Well, that is the pit in your stomach whenever Cosby's name is brought up. It's bewilderment, disenchantment and utter rage. It's also grief over the fact that one of the few Black stand-up comedians who gained success in the 1960s, led his own series with "I Spy," created a groundbreaking family sitcom and advocated for education equality is also a monster.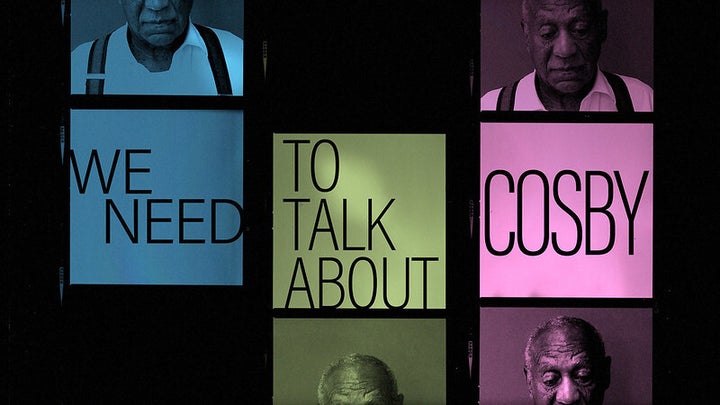 It seems like a lot of emotional labor for someone we only ever knew by his public image. Still, we might exalt our own when it's the kind of human who doesn't come along every day, whose accomplishments just seem so personal to us. Because they are. And, for what it's worth, a figure like Cosby — the veneer that it has always been — is considered exceptional.
But then we must talk about the myth of Black exceptionalism and how it compels many to protect a type of Blackness that we've been culturally taught to conserve, even at its most awful. That is what writer-director Adamma Ebo points to in her mockumentary, "Honk for Jesus, Save Your Soul," which drops the facade of the Black megachurch's white knight — Pastor Lee-Curtis Childs (Sterling K. Brown) — and shows him as a repugnant, at times ridiculous, mortal.
Where "We Need to Talk about Cosby" reaches far back into the entertainer's public archives to dissect his seemingly innocuous statements, storylines and situations with a more critical eye, "Honk for Jesus, Save Your Soul" catches its subject in the act of deception as it's happening. In doing so, it asks certain audiences to sit with their decision to unequivocally sanctify problematic representations of the Black church like Lee-Curtis, who is accused of multiple counts of sexual misconduct with young male members of his congregation.
Like Bell's series, "Honk for Jesus, Save Your Soul" ultimately highlights issues that extend beyond the offenses of one Black man. While it's simple and necessary to cite the systems of injustice for both enabling and justifying Cosby's and Lee-Curtis's acts, it's also about the culture that glorifies these men on the notion that they're better than us because they're successful, impactful or holy.
It is in part this same culture that led to a young Black man in "Honk for Jesus, Save Your Soul" walking up to Lee-Curtis, as he and his wife and first lady Trinite (Regina Hall) desperately try to re-cultivate a congregation amid scandal, and tearfully telling him that he used to look up to him. The same one that the precisely dressed Trinite even subscribes to as she dutifully puts on clown makeup per her husband's request and stands outside on the highway waving the titular sign because he says it's what the Lord needs her to do.
But there comes a point in Black worship when we must once again ask ourselves: To what end? Teetering between comedy and drama, Ebo's film contends with the answers for both romantic partners like Trinite who are stuck trying to keep up appearances as well as people who cling to human symbols of morality because they feel they should.
But if Bill Cosby and the tale of Lee-Curtis Childs have taught us anything, it's that that degree of unflinching worship too often leads to us being the ones left with egg on our faces. How do we reckon with that?
Support HuffPost
The Stakes Have Never Been Higher
Related
Popular in the Community