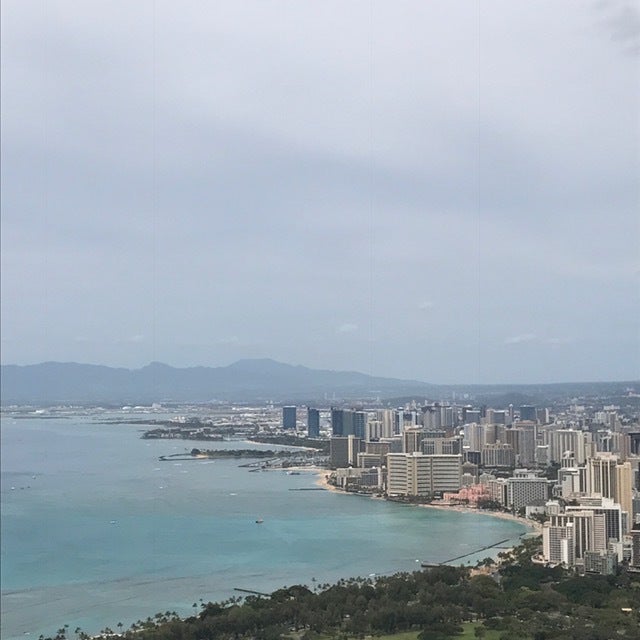 When most travelers visit Hawaii, they head there for the clear blue waters, surfboard-worthy waves, awe-inspiring natural scenery, and long sun-filled days. For many, their only impression of Oahu is limited to the hour layover they spend in Honolulu International Airport as they wait for their connecting flight to the Big Island or Maui. On a recent visit we decided to buck convention and spend a week exploring the culinary options of this amazing island and its capital city, Honolulu. While descriptions of Hawaii as "paradise" are so abundant that it borders on cliché, we found Oahu, and especially Honolulu and Waikiki Beach, to truly be a food and wine lover's paradise.
We have never been the type to hole up in an all-inclusive resort, so an urban hotel within walking distance to beaches, dining, shopping and sightseeing ticks off all the boxes.
Situated on the waterfront between downtown Honolulu and Waikiki Beach, The Modern boasts 353 rooms and suites with clean lines, private terraces, and beach or city views. Whether you are relishing the poolside vibe, watching boats in the marina, having a drink and a bite at the poolside lanai or dining in the newly opened restaurant, Ravish, you're sure to have a good time.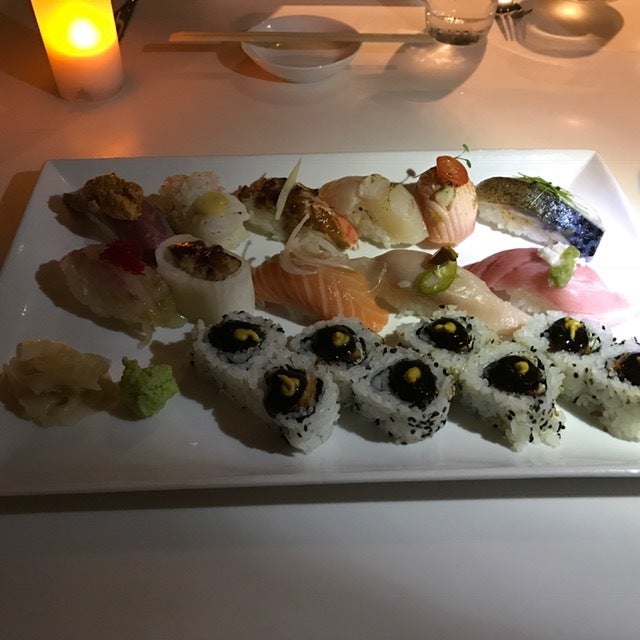 Hyatt Regency Waikiki Beach Resort and Spa
You can't get any closer to Waikiki Beach and the beloved statue of Duke Kahanamoku than by booking a stay at the Hyatt Regency Waikiki Beach Resort and Spa. Rooms are large by most hotel standards and have balconies with views of the beach or the mountains. While the hotel does not have a private beach, you can grab a chair and towel from the concierge and head right across the street to the heart of Waikiki Beach.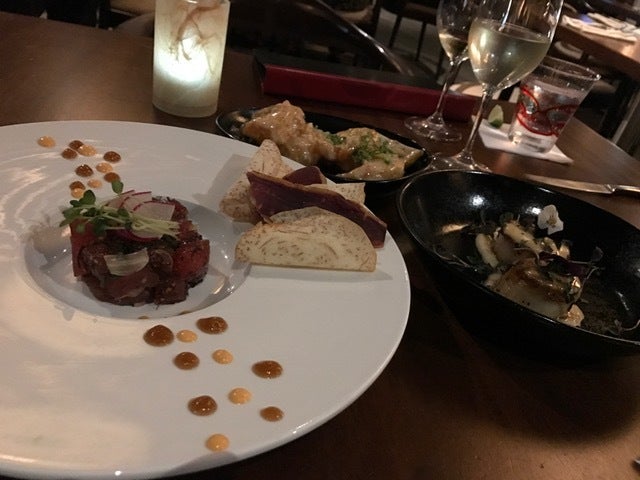 Japengo Steak and Seafood
Located at the Hyatt Regency Waikiki Beach Resort and Spa, Japengo serves delicious poke and inspired appetizers as well as perfectly grilled steaks and seafood. Try the macadamia crusted shrimp and the bone in filet mignon. There's an extensive wine, beer, and sake list. For an afternoon treat, check out Japengo's happy hour and pu pu offerings.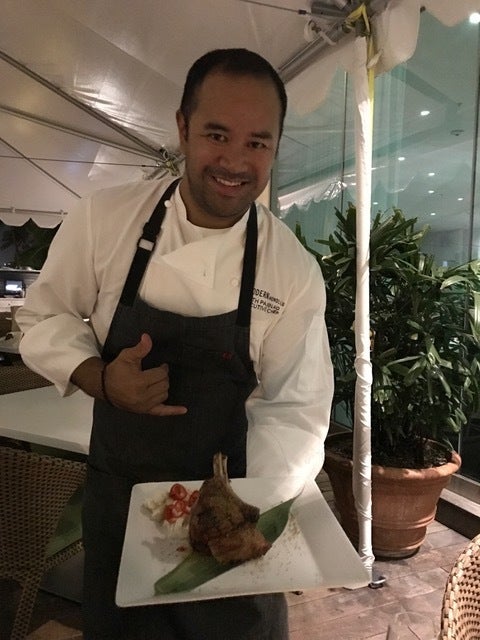 Chef Keith Pajinag and his amazing staff serve uncommon and expertly prepared sushi, seafood, and quality meats offered with thought provoking pairings from their extensive and eclectic wine list. There's a well priced by the glass menu including a selection of glasses from bottles opened using the Coravin wine preservation system. The bottle list has well known standards as well as some less familiar finds. Seafood lovers will fall for the Intrepid Sushi platter, while meat eaters may head straight for Chef's Keith sous vide pork chop.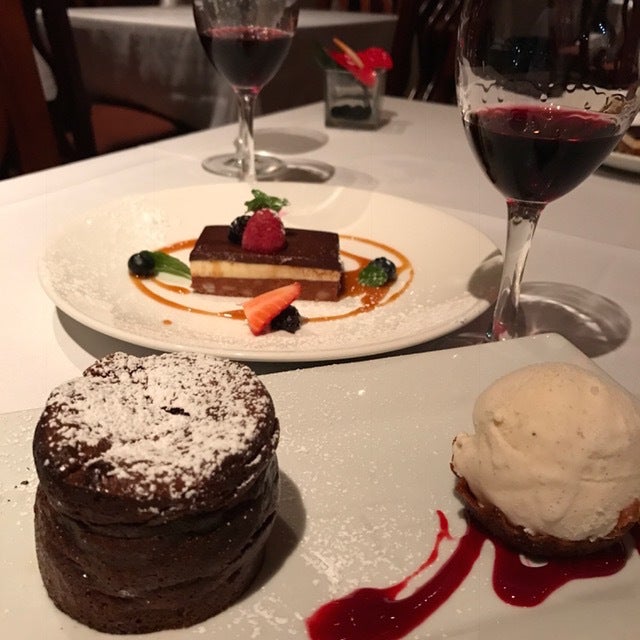 No visit to Waikiki would be complete without savoring a meal at Roy's Waikiki, which is a favorite with locals and mainlanders alike. Chef Roy Yamaguchi is truly the father of Hawaiian Fusion Cuisine. Perfectly executed specialties such as Macadamia Crusted Mahimahi and "Yama Mama" Meatloaf are enjoyed in a family-friendly atmosphere near Waikiki's main shopping strip. For wine lovers there is a concise by the glass menu and more broad-ranging bottle list as well.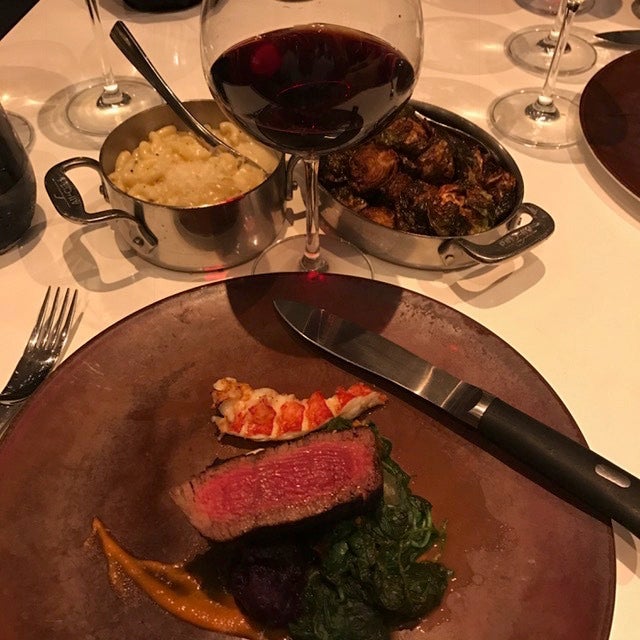 Whether you eat in the simple yet elegant dining room or take an open-air table on the lanai you are sure to enjoy the delicious offerings the latest addition to Chef Michael Mina's restaurant empire. Start your meal with boat fresh nigiri and maki rolls paired with Taittinger Brut la Francaise Champagne, and then move on to a la carte options or a tasting menu. Chef Mina's signature lobster pot pie is a decadent treat, and the Trio of Wagyu Beef is a carnivore's dream. Make sure you save room for dessert; the shaved guava ice with tapioca pudding and chocolate cake will make you think you've died and gone to heaven.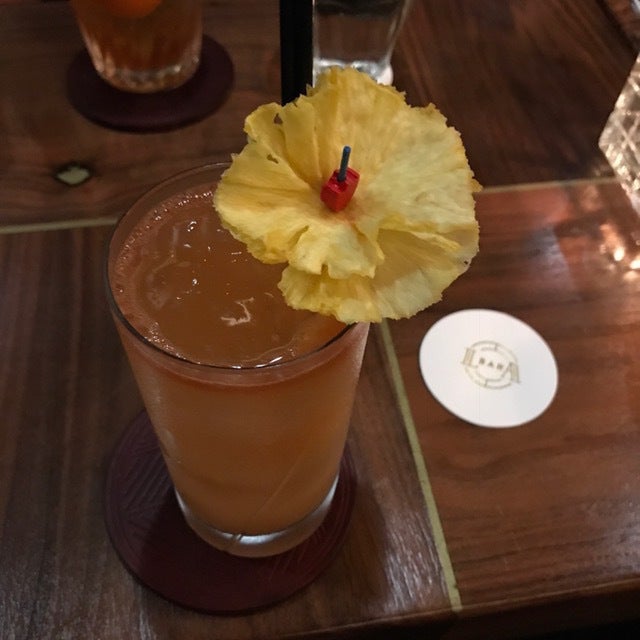 If you're looking for a spot away from the sun in which to savor artisanal cocktails, look no further than Bar Leather Apron. Co-owner and head bartender Justin Park is a two time winner of the World's Best Mai Tai competition, while bartender Art Deakins took home the title in 2016. For those who like their spirits straight up, Leather Apron features one of the most extensive whiskey lists in the state. It's in an unlikely office building location and reservations for the limited seats and tables are a must. Small plates to compliment the cocktails are on offer.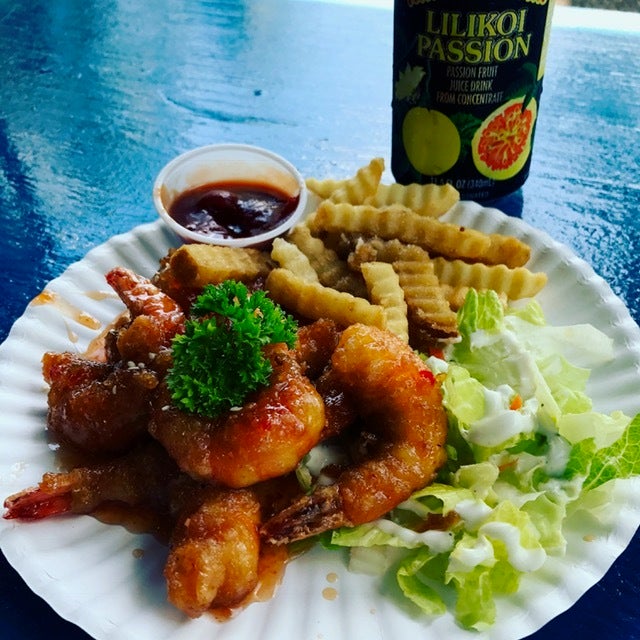 Take a day away from Honolulu and set out on a clockwise drive to Oahu's north shore. Make a beeline to Green World Coffee Farm and stop for a cup of organically grown coffee and a bag of beans to bring home. When you reach the charming town of Haleiwa, park and take a walk around the shops and cafes to get a feel of "old Hawaii." On the edge of town you can sample local specialties from the famed shrimp trucks, offering a wider array of shrimp dishes than you could ever imagine. Check out the surfers and the big waves at Haleiwa Beach Park, and as you continue your drive around the island stop at Waimea Bay for a swim in a picture perfect cove. Around the east coast of the island visit the Byodo-In Temple, a replica of a 950-year-old Japanese temple (built here in 1968). Relish your moments of tranquility here before heading back to Honolulu for an evening of dining and drinking.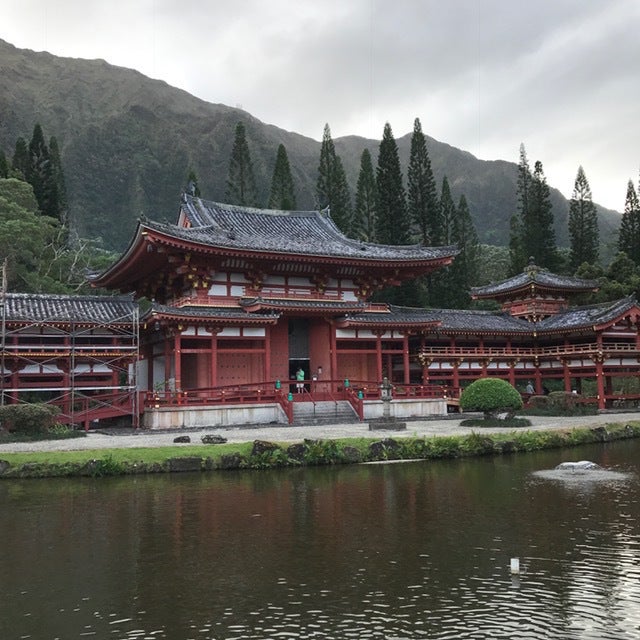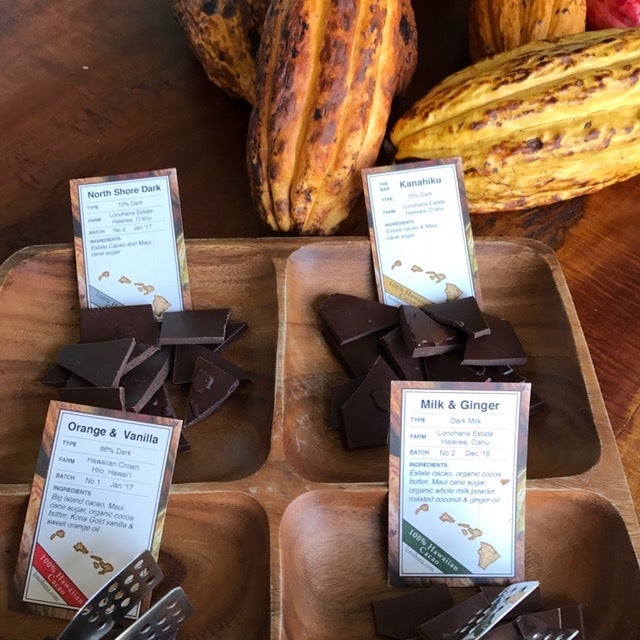 Lonohana Chocolate Factory
One of Hawaii's only estate grown and locally produced chocolate brands, Lonohana makes some of the most delicious chocolate bars we've ever eaten. Lonohana is a joint venture between the Boone and Klassen families, who produce bars made from cacao grown on the north end of Oahu. The fruit is opened to expose the cacao beans, which are then dried and allowed to undergo natural fermentation before they are pulverized into 100% pure cocoa powder. The chocolatiers then combine cocoa butter and natural additives like orange rind, macadamia nuts, and sea salt to make exquisite confections. Bars can only be purchased at the factory or via the website. Visits can be arranged by appointment.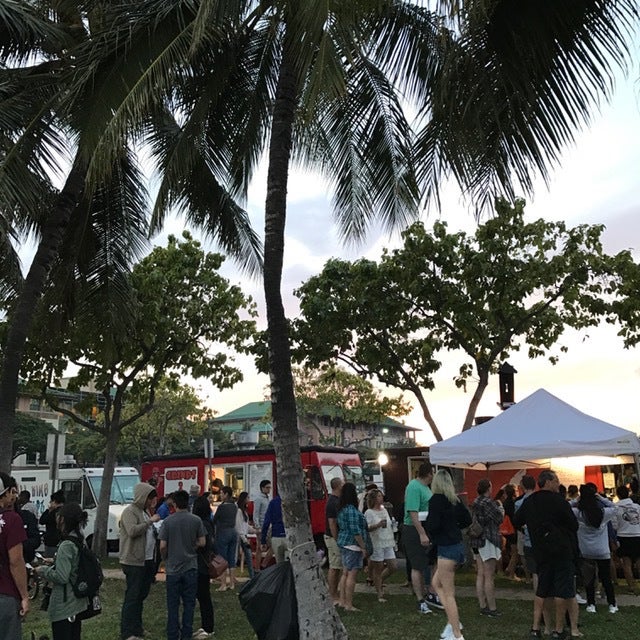 The last Friday of the month brings a bevy of food trucks to "Eat The Street," held in Kaka'ako Waterfront Park from 4 to 10 PM. Over 40 vendors offer a variety of international cuisine, while live music adds to the Aloha Friday attitude. Bring your appetite, a lawn chair, and a jug of premixed cocktails and prepare to have a fun evening with the locals.
Hawaii Food And Wine Festival
A well-timed visit will coincide with the Hawaii Food And Wine Festival, held annually at multiple during the last week of October and the first week of November. Organized and presented by Chef Roy Yamaguchi, his wife Denise, Chef Alan Wong, former anchorwoman Tannya Joaquin, and a cavalcade of chefs and winemakers, it's certainly the place to experience fine food, savor exquisite wines, and take part in cooking demonstrations and culinary experiences.
All that eating and drinking requires a little exercise to burn off excess calories. Hiking is a terrific way to stay in shape while exploring Oahu's natural beauty.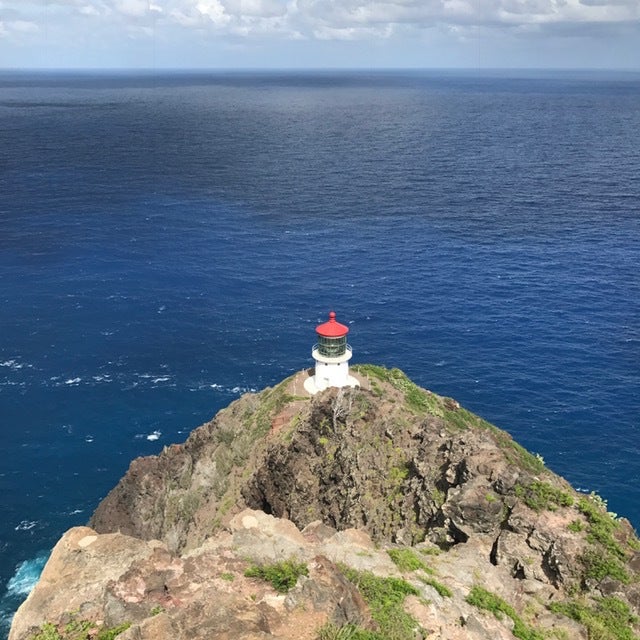 A moderately challenging hike up paved and unpaved trails brings you to the top of Oahu's iconic Diamond Head. The views of Waikiki from this former naval outpost are worth the exertion.
A paved and relatively easy one-mile trail takes you to the top of the Makapuu Lighthouse Trail. If you're lucky you'll see Humpback Whales as they migrate from Alaska to Hawaii. From the top you can see Diamond Head, Koko Head, and the island of Maui.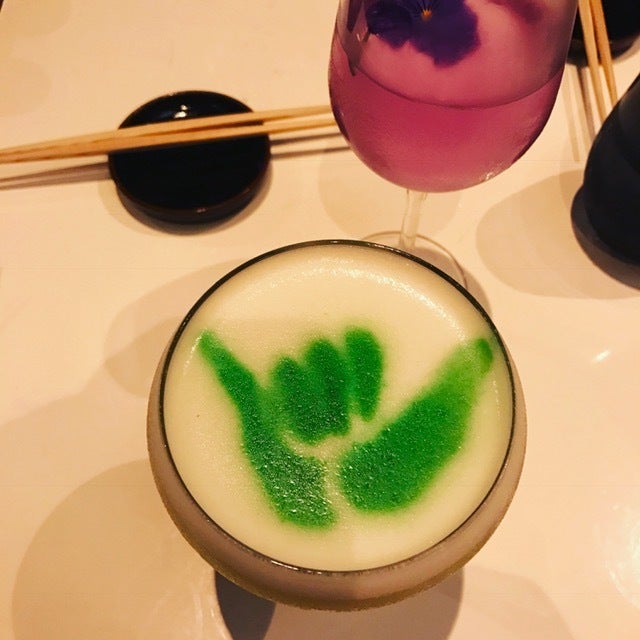 REAL LIFE. REAL NEWS. REAL VOICES.
Help us tell more of the stories that matter from voices that too often remain unheard.
This post was published on the now-closed HuffPost Contributor platform. Contributors control their own work and posted freely to our site. If you need to flag this entry as abusive,
send us an email
.