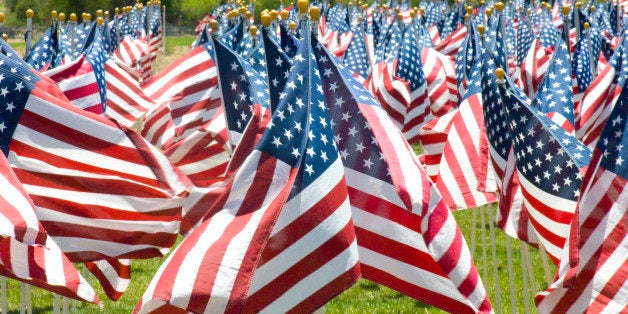 Earlier this month, the Army's Board for the Correction of Military Records (BCMR) announced that, for the first time ever, it would issue new discharge paperwork for two transgender Army veterans, identifying them with their correct name and gender. That breakthrough victory, which came as a result of filings by the ACLU of New Jersey, represents a significant, and life-changing, change in policy.

For veterans, this discharge paperwork -- also known as a form DD-214 -- is a critical identity document that follows them from the end of their service until, literally, the end of their lives. DD-214s are required for former service personnel who seek employment, credit, housing, healthcare and other essential services in their every day lives. The paperwork is even the document used by the Veterans Administration to determine what name appears on a veteran's gravestone when they die. A disconnect between a veteran's true identity, and the identity reflected on their discharge paperwork, can be both an obstacle to obtaining services and benefits, and an official 'outing' by the federal government.

That's why the decision in New Jersey is so meaningful for the two veterans who will now receive new paperwork as early as March 2015. For other veterans, however, the impact is less certain.

Last year, The LGBT Bar filed three requests for new discharge paperwork on behalf of three transgender veterans. Two of those are Army veterans, and one is Navy. While the recent BCMR decision impacting two Army vets in New Jersey should result in new paperwork being issued soon for our two applicants from the same service, the decision has no legal impact on veterans from the Navy.

That's not right, and the Pentagon must act quickly to ensure that every veteran, from every branch of service, is treated equally. It is past time for the Secretary of Defense to issue guidance to each service's BCMR, instructing that all transgender veterans have access to the same relief provided to the Army veterans in the ACLU case. It is a simple, but profoundly important, policy clarification that will make immeasurably improve the lives of veterans. At a time when too may of our country's military veterans have felt the sting of disrespect by government agencies, it would also send a welcome message that things are changing and veterans can count on the government to make their lives better.

The Department of Defense has long been aware that it has the authority to make this change. In 2013, The LGBT Bar's Military Law Working Group issued a report outlining why, and how, the armed forces could move forward on issuing new DD-214s. In fact, that paper was the foundation of the ACLU's legal arguments in their successful petition. The report notes that the Air Force has previously done so, and now the Army has followed suit. Secretary Hagel should insist - and instruct - that there be no separate and unequal treatment of veterans from other service branches.

Until the Secretary does so, transgender veterans will continue to face untenable discrimination.

"When I die, I want my correct name on my tombstone," Paula Neira, the Navy veteran represented by The LGBT Bar, recently told ABCNews.com. "I can clearly see some bureaucrat saying, 'Well the name on the DD-214 is Paul,' when my survivors have to demonstrate my eligibility to be there."

In truth, of course, no one deserves first-class treatment more than the men and women, like Paula, who have given so much to our country. And they certainly shouldn't have to wait until they're dead - or even longer than that - to be treated with the dignity and respect they deserve.

Secretary Hagel has the power to ensure that happens. It would be a meaningful legacy to leave as his tenure comes to a close. And it would make all the difference in the world for those who need it most.

The time has come to honor every veteran, regardless of when or where they served.
REAL LIFE. REAL NEWS. REAL VOICES.
Help us tell more of the stories that matter from voices that too often remain unheard.