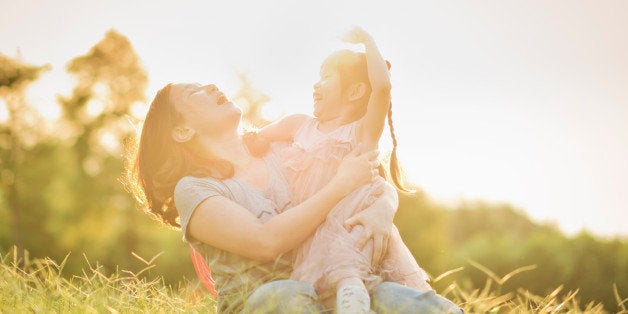 She administers the daily magic no one sees.
She takes on the world to make yours go round.
She's your launch pad for success.
She senses what you need and desire -- often before you do.
She shields heaviness away from your heart.
She keeps you safe and serene, risking the blossoming of her own magnificence.
She's the foundation of your life.
She cares when no one else cares.
She loves you unconditionally.
She puts you first, second and third. Are you aware of that?
She checks your homework, visits you on your first job abroad and listens to what you have to say.
She supports your talents and hunger for self-expression.
She teaches you to become your own person.
She trusts you.
She's the one who holds your hair back. Who picks you up in the middle of the night.
She makes your thriving her number one priority.
She's always there for you. Even when she's gone, she lives on in your heart.
She's the light of your life that often goes unnoticed because it's been there all along.
Honor your Mama.
I'm blessed to have the most loving, caring and visionary Mama in the whole universe. Many of you surely have a similar experience, and even if you don't, maybe you can be the most awesome parent to a being who is full of love, and would love you to share yours with them.
REAL LIFE. REAL NEWS. REAL VOICES.
Help us tell more of the stories that matter from voices that too often remain unheard.