Be kind to your web footed friends,
For that duck may be somebody's mother
She lives in a hole in a swamp
Where the weather is always damp
My thoughts and prayers this Mother's Day 2015 are for all the mothers, including those who do not always - or ever - get thanked, remembered or even thought of and those for whom the day holds sad reminders.
The book, A Letter to My Mom by Lisa Erspamer, is a collection of letters by celebrities to the women who raised them. Like Mother's Day greeting cards, they are filled with flowery words of thanks and appreciation for the big and little sacrifices these mothers have made to care for their children, their encouraging words of support, their love and guidance.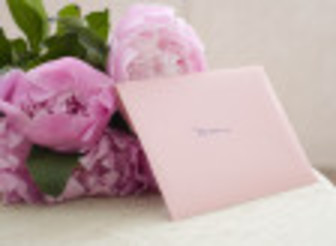 Not all of us, however, had storybook childhoods and not all of us have mothers who were able to meet our every need. Some of us have far less than perfect mothers, and some of us have mothers we do not know, are estranged from, or we never met; mothers who were not there to dry our tears and hold our hand as we took our first steps. Others of us have more than one mother or mother figure. Some have one mother who raised us and another who bore us or otherwise contributed to our birth.
My thoughts and prayers this Mother's Day are for mothers for whom Mother's Day is difficult or painful; those who dread the day because they do not fit the traditional culturally-accepted image of a mother. My thoughts and prayers are with all mothers who have suffered loss and pain in the name of motherhood; mothers who have survived the death of a child - those who died during pregnancy, at birth or any time thereafter. Children known and unknown. Children whose mothers have memories to embrace and those with none. Mothers of soldiers lost at war and mothers of children who suffered illness and those taken suddenly by accident or murder or any other means. Mothers who lost children to causes that are negatively judged in society such as drug abuse or suicide.
Special prayers for those who lost the only child they ever had and special prayers for mothers of children who were kidnapped, trafficked, or abducted by family or strangers, and live with the horrible unknown.
My thoughts and prayers are with mothers who have experienced judgement and shame in regard to their identity as mothers...to all for whom the simple question, "How many kids do you have?," wreaks havoc in their heart. I wish solace to mothers who longed for and never got to experience pregnancy and delivery of a child related to them.
Happy Mother's Day to those who have mothered foster, adopted, or step-parented children but never "their own," and those who have mothered both. Special Mother's Day wishes to grandmothers and great mothers, aunts and sisters who raised others' children as their own.
I wish peace for those who bore children they did not get to raise because others - foster or step or adoptive parents - stepped in with or without consent.
I wish a day as free of pain as it can be for every mother who has had a child taken by Child Protective Services - temporarily or permanently -- and those who lost children to adoption. May every separated child and mother be reunified with their kin.
My Mother's Day wishes extend to surrogates who bore children for others and for women who sold their eggs because they believed it to be a noble gift or because they needed the money and now wonder about their genetic children's well-being, or whose lives have been shaped trying not to think about them.
I wish a day as peaceful as is possible for women who are separated from their children by long distances, incarceration, or mental or physical illness or any number of other circumstances. And I wish contentment to mothers who abandoned their children in trash cans or "safe havens" as infants or left them when life became unbearable.
May all give and find forgiveness and the ability to not judge based on assumptions of what they have heard of their mothers from others. I hope that even those who were subjected to acts of abuse can find forgiveness while remaining safe
May we all be kind to the homeless woman, the drug addict, the panhandler, the teen, the neighborhood drunk, because she may be somebody's mother, even if she lives in a hole in a swamp or in a doorway or a car.
Every one of us has at least one woman who served a part in our being here and/or being raised to the best of their ability. May we open our hearts to ALL mothers - not just those who might be featured in a Hallmark special.
REAL LIFE. REAL NEWS. REAL VOICES.
Help us tell more of the stories that matter from voices that too often remain unheard.