Coauthored by Cat Goughnour, Senior Program Manager, Prosperity Now
This year marks the 50th anniversary of the Poor People's Campaign, and 50 years since the assassination of Dr. Martin Luther King Jr. While a poignant time for remembrance and reflection, disparity data makes clear that now is a time for action.
Despite generations of civil rights gains, when economic indicators–wealth, income, poverty rates, policies, etc. – are viewed through a lens of race and class, they reveal that not much has changed since 1968 and that race is still very much a predictor of one's economic condition.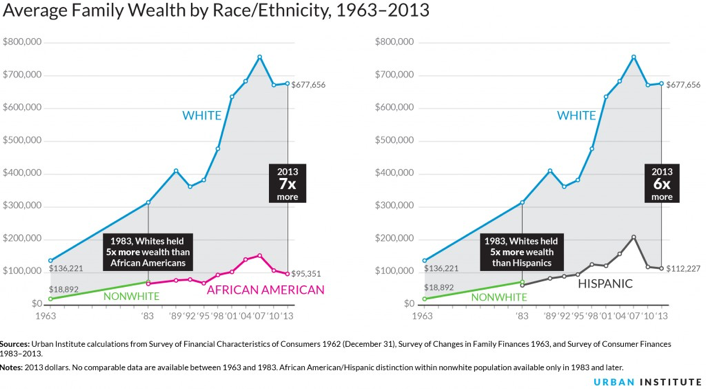 In fact, the new Poor People's Campaign report, published last month by our partners at the Institute for Policy Studies, shows 60% more Americans live in poverty today than in 1968. Further, the Census Bureau shows that among working-age Americans (those aged 18-64), 9% lived below the poverty line in 1968, compared to 11.6% today. Even more troubling, when we look at these data through a racial economic equity lens, we see that 10.2% of White Americans live below the poverty line, while the same is true for 18.6% of Black Americans.
If nothing is done, this data foretells a return to levels of disparate economic opportunity for our most vulnerable peoples, and a crisis for America's future.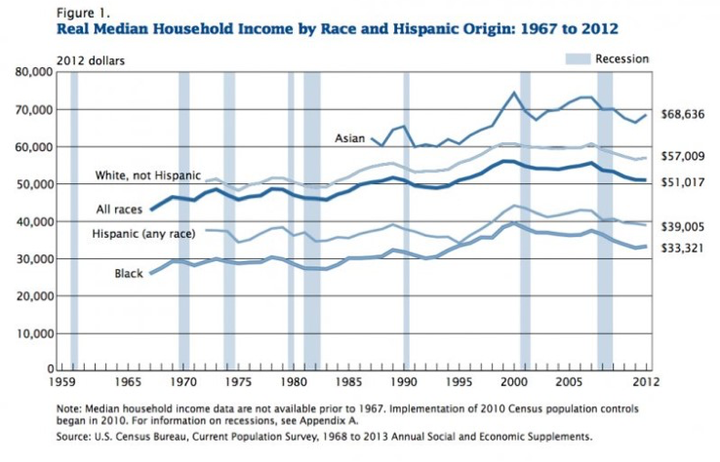 In response to stark racial wealth divide data, and in our attempt to continue the economic focus of the Civil Rights movement that Dr. King spent his last days organizing, six "communities of practice"—cohorts of organizations with a history of working together to address issues facing African-American communities—are preparing to launch regionally specific, economic stability pilots.These communities of practice can be found in Des Moines, Iowa; Minneapolis and St. Paul, Minnesota; Portland, Oregon; and Seattle and Tacoma, Washington and are a part of the African American Financial Capability Initiative (AAFCI), made possible by generous support from the Northwest Area Foundation.
For each of the three years of the project (2015-2018), the Northwest Area Foundation is granting $1.2 million ($200,000 each) to the six communities of practice to design and develop innovative pilot projects that improve and protect the economic security of African Americans in the Northwest by strengthening wealth-building services, sharpening policy advocacy strategies and developing leadership capacity in the most populated African American communities in the region. Within these communities of practice, collaboration has proven the key to developing collective impact strategies that build individual organizational capacity while also creating lasting infrastructure for better, more robust service delivery, much-needed leadership development, and stronger advocacy capacity.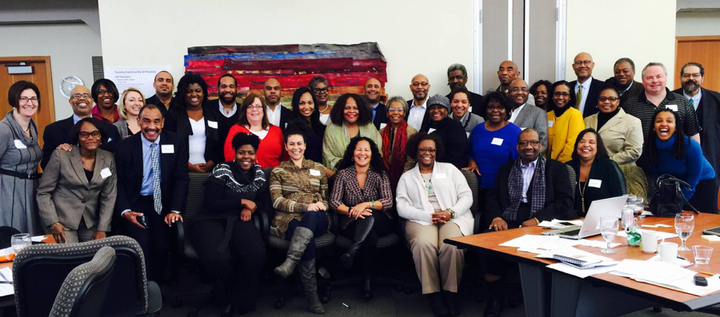 With support from Prosperity Now's Racial Wealth Divide Initiative, these communities of practice have developed creative pilots that will help build holistic wealth-building infrastructure, curriculum and programming for African Americans in their communities. We are particularly excited about the following events launching in Des Moines and Minneapolis this week, to celebrate Dr. King's legacy.
Des Moines, Iowa: African American Financial Capability Initiative (AAFCI) Community of Practice - One Economy – is hosting the One Economy Leadership Summit on MLK Day, January 15th to reflect on the dream, connect, and discover the power and possibilities of our voices and imagine what we want for the African American community. This is an opportunity to learn together and imagine how WE can work together to build one economy and affect the kind of change and policies that significantly improve the status of Black Polk County.
Minneapolis, Minnesota: African American Financial Capability Initiative (AAFCI) Community of Practice is hosting a community event, The Color of Money: Bad Credit, Wealth and Race, on January 18th to share knowledge about how systematic barriers and policies have hindered African American upward mobility on economic and wealth-building ladders. They will also highlight the chronology of significant historical/cultural events in America and their impact. Dr. Mahmoud El-Kati and Dr. Samuel L. Myers, Jr are guest speakers.
Related
Popular in the Community