Friends and fans of Guy Carawan will honor the legendary singer, folklorist, and activist whose arrangement of "We Shall Overcome" became the anthem of the American civil rights movement. The "Singing for Justice" celebration will take place on Saturday, October 23, 2:30-5 pm, at the home and garden of Jan Goodman & Jerry Manpearl, 939 San Vicente Blvd., Santa Monica, CA (NW corner of Larkin). Tickets are $35. To purchase tickets, go to this website: www.highlandercenter.org
For over 50 years, Carawan has worked as the music director for the Highlander Research and Education Center in Tennessee, a training center for grassroots activists, including Rev. Martin Luther King and Rosa Park.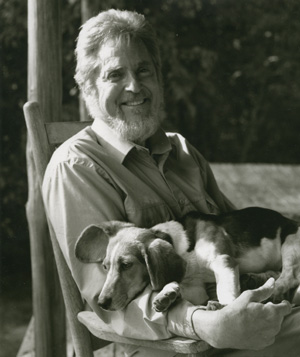 The concert will feature Guy and his wife Candie Carawan, Len Chandler, Ross Altman, The Get Lit Players, Betty Mae Fikes of the Freedom Singers, Bernie Pearl, S. Pearl Sharp and special surprise guests.
Carawan is best-known for recovering and popularizing the song "We Shall Overcome." The song is based on "I'll Overcome Someday" which was sung in many African American Baptist and Methodist congregations. In the 1940s, African American members of the Food, Tobacco, and Agricultural Workers Union from Charleston, South Carolina revised the song as part of their struggle. Zilphia Horton, Highlander's music director, learned the song from tobacco workers and included it in all of her workshops. She taught it to Pete Seeger, a frequent visitor to Highlander, who had encouraged Carawan to join the center's staff.
Then Carawan, who was Horton's successor as Highlander's music director, changed some of the words and the tempo. During a 1960 spring weekend workshop he taught the song to Nashville student sit-in leaders. A few weeks later, he taught "We Shall Overcome" to activists at the historic founding meeting of the Student Nonviolent Coordinating Committee (SNCC) in Raleigh, N.C. They were preparing to launch sit-in demonstrations throughout the South, and they spread the song that became the anthem of the civil rights movement.
Believing that singing and music could be a unifying force, he also taught the SNCC activists many other the Southern gospel and religious songs, changing a word here and there to adapt it to their cause. These include "Follow the Drinking Gourd," "Keep Your Eyes on the Prize, Hold On" and "I'm Going to Sit at the Welcome Table."
A few weeks later, civil rights leader Rev. C.T. Vivian invited Guy to "bring your guitar" to a demonstration protesting the bombing of the home of prominent black Nashville lawyer, Z. Alexander Looby. Four thousand demonstrators marched to Nashville's City Hall. Carawan led the singing of "We Shall Overcome" adding the verse, "We are not alone."
Since the 1960s, while based at Highlander, Carawan pursued a career as a folklorist, a teacher, and as a live performer at nightclubs, college campuses,and public rallies for social change. He and Candie, who met during their involvement with the civil rights movement, have been avid collectors of freedom songs and prolific producers of books and recordings documenting the music of both the civil rights movement and of Appalachian culture. Carawan plays guitar, banjo and hammer dulcimer.
Guy's role in the civil rights movement and in the folk music revival of the 1960s is documented in many books, such as Ronald Cohen's Rainbow Quest: The Folk Music Revival and American Society, 1940-1970 and William Roy's Reds, Whites, and Blues: Social Movements, Folk Music, and Race in the United States. Stuart Stott's children's book, We Shall Overcome: A Song That Changed The World, was recently published. A documentary film by the Carawans' daughter, Heather, "The Telling Takes Me Home," recounts her growing up at Highlander in a family and community of activists. There is also a website devoted to the Carawans' work.
His records include "Tree of Life"; "Sing for Freedom"; "The Nashville Sit-in Story"; "We Shall Overcome: Southern Freedom Songs"; "Freedom in the Air: Albany, Georgia"; "The Story of Greenwood, Mississippi"; "Birmingham, Alabama, Mass Meeting"; "Been in the Storm So Long"; "Moving Star Hall Singers: Folk Festival on Johns Island"; "Come All You Coal Miners"; and "They'll Never Keep Us Down." He has also recorded a children's album, "My Rhinoceros & Other Friends."
In addition to his own recordings and folkloric collections, Carawan has recorded with his son, Evan, who plays hammered dulcimer. They recorded a duo album, "Appalachian Irish Tunes on Hammer Dulcimer", in 1988 and, joined by his wife Candie, a Carawan family album, "Home Brew", in 1991. He has also produced albums for other performers (including the Stanley Brothers), written songs recorded by other performers (including Peter, Paul and Mary), and played guitar on albums for other performers and producers (such as Alan Lomax).
Born in Los Angeles in 1927 to parents with Southern roots, Carawan started listening to folk music when he was 21 years old, inspired by artists such as Woody Guthrie, Pete Seeger and Burl Ives. After graduating from Occidental College in 1949 and getting his master's at UCLA, he traveled to New York, and stayed for the next few years with performers Ramblin' Jack Elliott, Eric Darling and Frank Hamilton. Carawan developed his knowledge of the folk music of the deep South by touring North Carolina and Tennessee in the company of Hamilton and Elliott. He first caught the attention of the British folk scene during his world tour in 1958. That same year, he recorded "America at Play" with Peggy Seeger, an album largely made up of songs collected by Alan and John Lomax and Cecil Sharp.
Occidental College, his alma mater, gave Carawan an honorary degree in 2003 for his lifetime commitment to social justice causes and his contributions to music and folklore.
Founded in 1932 by Myles Horton, the Highlander Center has played a critical role in training generations of activists in the union, civil rights,environmental justice movements. Highlander was one of the few places in the South where Black and white workers struggling to organize unions could meet together. For safe traveling, white and Black members from the same town never attended the same workshop. Conservative groups frequently tried to shut down the center for its inter-racial and radical activities. It is based a 106-acre farm in the foothills of the Great Smoky Mountains, twenty-five miles east of Knoxville, Tennessee.
The October 23 concert. which will benefit Highlander, is presented by Ash Grove Music, with the support of Highlander alum Rev. James M. Lawson, friend and co-worker of Dr. Martin Luther King Jr. and pastor emeritus of Holman Methodist Church in Los Angeles.

Related
Popular in the Community