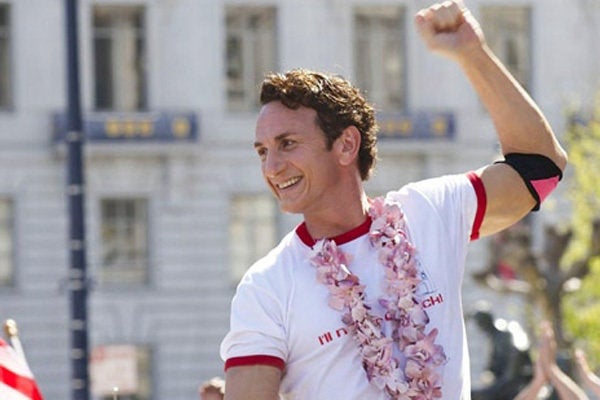 Is it possible to have too many days that exist to officially send the messages of hope and inspiration? Is it possible to have too many days that exist to honor lives of people who have died in the name of that same message of hope, inspiration, and equality for all human beings?
Harvey Milk was a man who offered hope to millions of people in the LGBT community and beyond, spreading the message of love and equality. When he became the first openly gay elected official as a San Francisco supervisor, equality became the most palpable it had ever been for gay people everywhere. Harvey's light was quickly extinguished when he and Mayor George Moscone were brutally shot and killed by Dan White, who received a lenient sentence on the grounds that he had been depressed and gone off a fitness and health regimen, which would cause mood swings and outbursts.
Honoring Harvey Milk with a day that commemorates him helps to send the still dire messages of hope, inspiration, and equality. It also boldly states that we do not live in a culture that tolerates violent oppression.
California, once a bastion for progressive politics has proven otherwise over the past year. In addition, to passing bills like Prop 8, a bill was vetoed that would honor this hero on a state level. A similar bill will land on Arnold Schwarzenegger's desk again in the coming months. However, the same conservative people who supported murderer Dan White are still calling for its veto.
I have chosen to share here a letter written by Stuart Milk. Stuart Milk is Harvey Milk's openly gay nephew and speaks passionately in his uncle's name. The letter speaks for itself.
This month I had the privilege to meet and talk with President Obama who bestowed the nation's highest honor upon my uncle for his enduring "message of hope - hope unashamed, hope unafraid" as the President stated in his public comments.

Today I am thrilled by the announcement that Governor Arnold Schwarzenegger and First Lady Maria Shriver will induct my uncle into the California Hall of Fame for his contributions to California's history and the civil rights of LGBT people.

I am hopeful that Gov. Schwarzenegger will also take the time to meet with me along with others whose lives are touched by Harvey Milk, and hear why it's so important for him to sign the Harvey Milk Day bill into law.

The Hall of Fame is an important symbol that truly needs to be backed up by an annual day offering the opportunity for education and celebration of the diversity that makes California great. However, anti-LGBT activists are busy trying to squash this legislation and erase my uncle's legacy from history. They and their cohorts have been flooding the Governor's office with call after call demanding a second veto.

And now the California Secretary of Education has joined them, recently penning a letter stating:
"As you know, the governor vetoed a substantially similar bill last year. The veto message stated that Harvey Milk's contributions should continue to be recognized at the local level by those who were most impacted by his contributions. Since this bill is nearly identical, the veto message remains applicable."

But things have changed since last year's devastating veto, and the veto message is even less applicable now than then. Since that time, the Governor has shown signs that he's open to listening more on this issue. In January I was deeply honored to accept an award from the Governor on behalf of my uncle to commemorate the 50th anniversary of the Fair Employment and Housing Act (FEHA), California's principal civil rights non-discrimination law.

Just yesterday, the Governor made a tell-tale move on his Twitter, posting: "Some interesting bills coming down. Give me your thoughts on the water package, Harvey Milk Day, and the prison reform bills."

For those of you Tweeters out there, please respond @Schwarzenegger and let him know that Milk matters!

Which brings me to the single most important thing you can do today to protect Harvey Milk Day: call the Governor's office right now at 916.445.2841.

Although the Secretary of Education doesn't yet understand my uncle's global impact, I do believe the Governor can see the President's perspective when the he said "Harvey Milk was here to recruit us -- all of us -- to join a movement and change a nation."

Thank you.

SB 572, the Harvey Milk Day would require the governor proclaim May 22 each year as Harvey Milk Day. It would encourage public schools and educational institutions to conduct suitable commemorative exercises on that date. Learn more at eqca.org/legislation.
Related