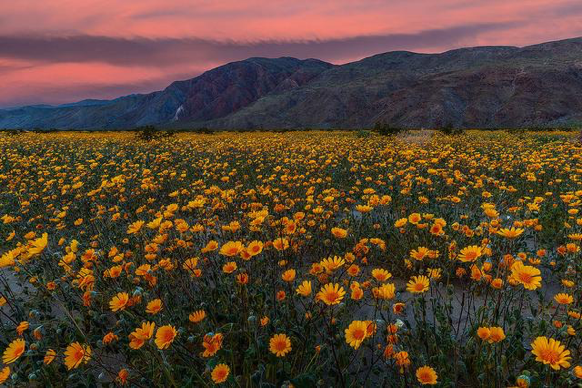 "The bounty of nature is one of the deep needs of man." Lady Bird Johnson
Her vision of a beautified United States that honors its natural resources and breathtaking scenery endures today, continuing to inspire U.S. American citizens to preserve their homeland's natural grandeur. April is dedicated to Mrs. Johnson's vision and was declared Keep America Beautiful Month in 1953. In honor of this month-long celebration, we're sharing five ways to honor the environment and appreciate our natural wonders:
1. Participate in an Environmental Clean-up: Grab some friends and spend a day outside participating in an environmental cleanup! Save our Shores organizes dozens of events annually across the country. Many communities gather to clean up local green spaces and promote environmental conservation. Find an event near you, and enjoy the fresh air with a no-waste picnic at the end of the day!
2. Plant a Native Species: Add some fresh air and greenery to your community by planting a native species that thrives in your region's climate. Enature has a helpful database for those with a green thumb find non-invasive local species. So discover a flower or tree that calls your area home and give it roots in your neighborhood.
3. Reduce, Reuse, Recycle: Did you know that U.S. Americans use 2,500,000 plastic bottles every hour, and that the U.S. only recycles approximately 32% of its total waste? We can all collaborate to reduce municipal waste and encourage environmental sustainability by recycling used products, repurposing our discarded goods, and reducing our consumption of paper and plastics. The Environmental Protection Agency lists numerous ways to reduce waste; do some research and find new ways to reuse and recycle.
4. On the Move: Dust off your bicycle or lace up your shoes and adopt healthy, eco-friendly travel. Transportation pollution is the leading source of U.S. air pollution, so reduce your environmental impact by leaving your car in the garage and enjoying a walk or bike ride. Many cities have bicycles for rent for a day! Put on your helmet and get to know your town with a fun ride.
5. Visit a National Park: The U.S. National Park System includes 417 national parks spanning over 84 million acres in 50 states. Find one near you and spend a weekend enjoying diverse natural scenery. Just remember to leave the space cleaner than you found it and respect all safety and environmental regulations.
Our country's natural beauty is a precious resource. It's up to us to preserve and protect its integrity. Whether you remove litter on the shore, plant your favorite native flower in your backyard, or cycle to work, we can all keep America beautiful during April and every month afterward.
Sharon Schweitzer, J.D., is a cross-cultural trainer, modern manners expert, and the founder of Protocol & Etiquette Worldwide. In addition to her accreditation in intercultural management from the HOFSTEDE centre, she serves as a Chinese Ceremonial Dining Etiquette Specialist in the documentary series Confucius was a Foodie, on Nat Geo People. She is the resident etiquette expert on two popular lifestyle shows: ABC Tampa Bay's Morning Blend and CBS Austin's We Are Austin. She is regularly quoted by BBC Capital, Investor's Business Daily, Fortune, and the National Business Journals. Her Amazon #1 Best Selling book in International Business, Access to Asia: Your Multicultural Business Guide, now in its third printing, was named to Kirkus Reviews' Best Books of 2015. She's a winner of the British Airways International Trade Award at the 2016 Greater Austin Business Awards.
Support HuffPost
The Stakes Have Never Been Higher
Related
Popular in the Community