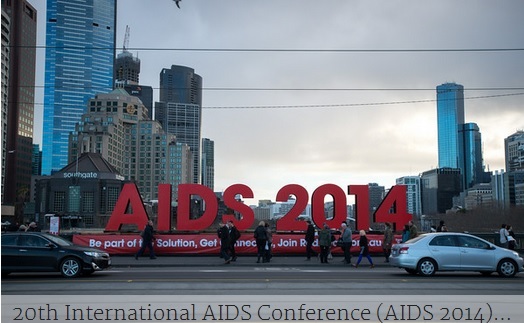 Photo courtesy of International AIDS Society/AIDS2014
As people throughout the world mourn the passengers of Malaysia Airlines Flight 17, HIV/AIDS activists are particularly heartbroken over the loss of some of the world's leading researchers in the fight against the disease, who were on their way to the World AIDS Conference (AIDS 2014) taking place in Melbourne, Australia, from July 20 to 25, 2014. I dedicated a recent episode of Nicholas Snow Live to the memory of those lost.
The Legacy of Joep Lange: To mark their 25th anniversary, the International AIDS Society captured the memories and observations of all 13 IAS presidents from 1988 onwards through a series of video interviews. Each president speaks about his or her tenure as IAS president and reflects on the development of the HIV epidemic and what impacted him or her the most over during the last 30 years. Watch Joep Lange's video below:
An official press release from AIDS 2014 can be found here.
Join the new Nicholas Snow Live Facebook group here.
Popular in the Community