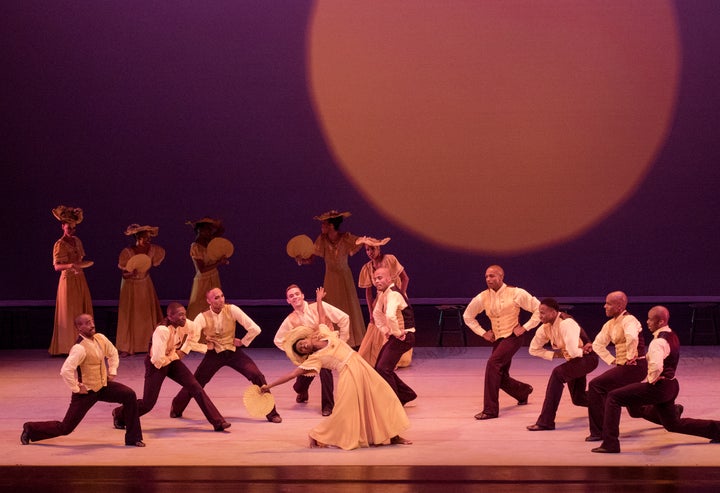 Six years into his directorship, Robert Battle continues to charm with endearing speeches even as he works to define a new pathway for Alvin Ailey American Dance Theater. On December 17th's evening performance, he killed two birds with one stone by paying homage to five of the company's leading men while using them to highlight his own vision of choreography.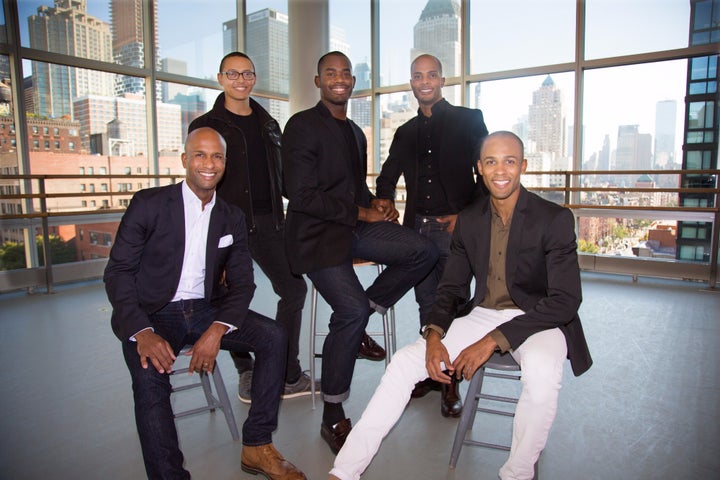 An ardent presence, Glenn Allen Sims is never better than when he is shepherding another dancer. In Ailey's Reflections in D he revealed that he still has the charisma to hold center stage, but it was in Fix Me Jesus that his true power manifested. Rightly so, Linda Denise Sims is the initial focus of this majestic pas deux. However, as the dance unfolds our eyes begin to wander towards his consummate partnering. The moment his hands reach forward, an intoxicating heat bursts forth in throbbing waves. One feels that nothing can go awry when held in his embrace.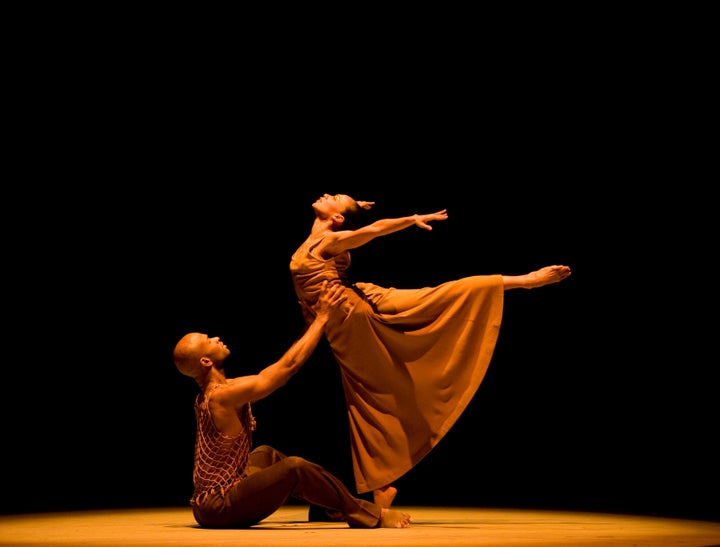 Once considered the greatest male dancer on the planet, Clifton Brown returns to the company diminished. At this point in his career, he is best when given a specific character to play rather than a dignified concept to embody. In Battle's Still, a quiet duet of stolen intimacy between two men walking in secret, he was provided precisely that. Springing to life like an injured bird clawing to regain flight, Brown charted the heights of exhilaration in this achingly tender tribute to openly loving whomever one desires. More of this, please.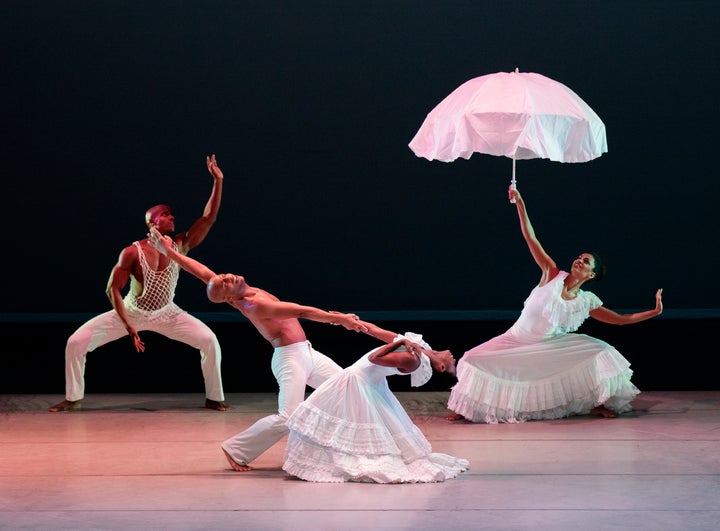 With shoulders that circle to their depths, hips that swirl to full rounding, a dashing smile, and the purest Horton and Graham technique in the company, Vernard J. Gilmore fulfills the Ailey legacy with his every step. He girds the center while fulfilling the choreography and resisting the urge to do extra. In Wade In The Water, he faultlessly transitioned from rolling on the floor through a Graham fall-recovery to contrapuntal swaying on the knees. In Rocka My Soul in the Bosom of Abraham, he was a master of sexual heat cresting through rippling spine and shoulders that chuckled oh-so-enticingly before striking a deep stance. Too frequently the impulse amongst dancers is to "ham it up" in this jubilant finale. What many fail to realize is that church is where courting traditionally took place. It's a subtle thing, but if you know what's really going on - those ladies aren't shaking their fans just because the temperature is hot - your eyes can't help but lock in on Gilmore's mesmerizing classical form as he works the sweet spot.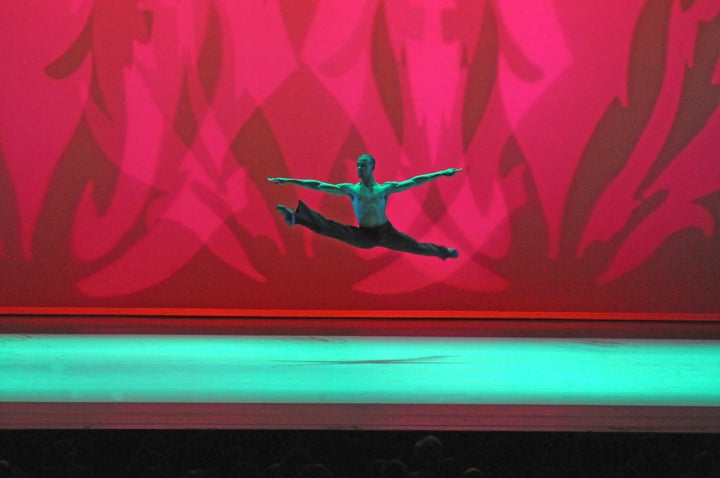 Yannick Lebrun is almost too much for Battle's virtuosic showpiece Takademe. He is like a champion-horse chomping at the bit. That excitement marrs the wittily specific passages of Takademe's Kathak rhythm. Unleashed in Ailey's Sinnerman, he is peerless; it is possible that his space devouring turning jumps and sliding knee vaults have never been performed better. To see him dance is to hear Jennifer Holiday sing in her prime: it only makes sense when paired with the proper vehicle.
By virtue of his immense stature, good looks, and body of death, Jamar Roberts is a star in any universe. He earns his status as leading dancer through his powerful dancing and wide-ranging versatility as a performer. On this bill, his triumph came during Battle's In/Side, a solo set to Wild Is The Wind as performed by Nina Simone. In a long passage of movement, Roberts skillfully excavates the nuances of a soul that is so tightly wound that it collapses in on itself. Dancing as if he were a jazz musician, Roberts approaches the first movement with great restraint before rocking In/Side's refrain with so much power that it looks as if the theatre might collapse beneath him. Speedily recovering from a turning fall, he drags himself upright to the stance of an unmovable, implacable sentry; Heimdall minding the Bifrost bridge.
Based upon this evening's performance, the company is in great standing. However, it is currently performing Battle's work with greater authority than Ailey's. Hope Boykin, Linda Celeste Sims, and Sean Aaron Carmon helped to round things out with their tremendous performances during Revelations. Along with their five honoured colleagues, it was through them that we saw the greatness of Ailey's work. One hopes that the company holds onto its fluency in his language.
Alvin Ailey American Dance Theater performed this program at City Center on December 17th, 2017.
Related
Popular in the Community