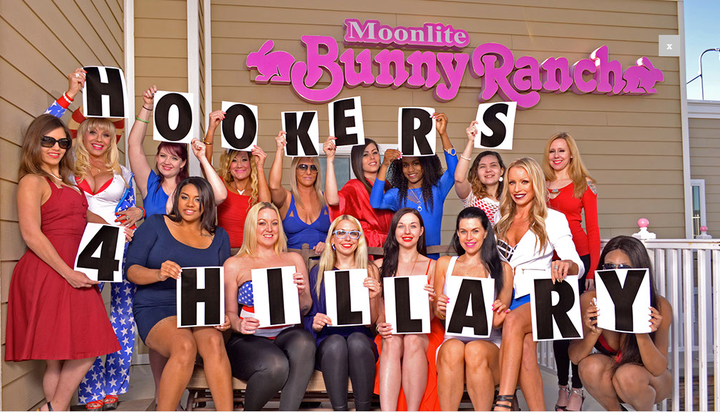 A group of Nevada sex workers calling themselves Hookers 4 Hillary is trying to arouse interest for Democratic presidential candidate Hillary Clinton ahead of the state's caucus on Saturday.
The group includes 490 workers at various legal brothels, including the Moonlight Bunny Ranch and Kit Kat Guest Ranch near Carson City, the Love Ranch Las Vegas and the Alien Cathouse, a space-themed brothel near Area 51. They're backing Clinton because they believe she is the presidential candidate most likely to protect Obamacare from being repealed, according to member Ivy Mae.
"Obamacare allows us to get health care without classifying us as illegal workers," Mae, 25, told The Huffington Post. "Not having it canceled is a big deal."
Fellow member Caressa Kisses, 29, said she thinks Clinton has what it takes to make needed changes in the country.
"I think she could work with the members of Congress who refuse to work with Obama," Kisses told HuffPost. "Plus, I think she would be understanding to what we do as sex workers. I think she sees everyone as a person and doesn't judge."
Many of the Hookers 4 Hillary members are going the extra mile to stimulate interest in Clinton with brothel customers, such as offering a 25 percent discount to Nevada locals willing to caucus for the former secretary of state.
"If you tell me you're caucusing or voting for Hillary, I will give you a free lunch or 30 extra minutes to use however you like," Kisses said.
Kisses admitted she'd like to see a debate between Clinton and GOP front-runner Donald Trump.
"I think it would be helpful to have a debate with someone with experience and someone who is a self-made man," she said.
The idea of organizing sex workers to support Clinton actually came from brothel owner Dennis Hof.
"I want the girls to be part of the political process," Hof told HuffPost. "We talk about the candidates, and 490 out of 540 ladies decided to support Hillary."
Hof said he and his brothel employees supported Ron Paul in 2012, but believe Clinton is the best candidate this year.
"They think it's time a woman should be elected," Hof said. "It should have happened before a black. Many of the women earn six-figure incomes, but they couldn't get health care before."
Hof has political ambitions of his own. He plans to run for state assembly on March 10.
The Clinton campaign didn't immediately respond to a request for comment on Hookers 4 Hillary's endorsement.
Hof said Clinton is only a couple degrees of separation from some of his workers. Back in March 2014, he said, he brought two of his Bunny Ranch employees to Hollywood for a charity event also attended by former President Bill Clinton.
"One of my ladies, Barbie Girl, went up and said she worked at the Bunny Ranch and was on the HBO series 'Cathouse,' and his Secret Service guy took a photo with her and Ava Adora using Barbie Girl's camera," Hof said. "It was the only photo he took that night."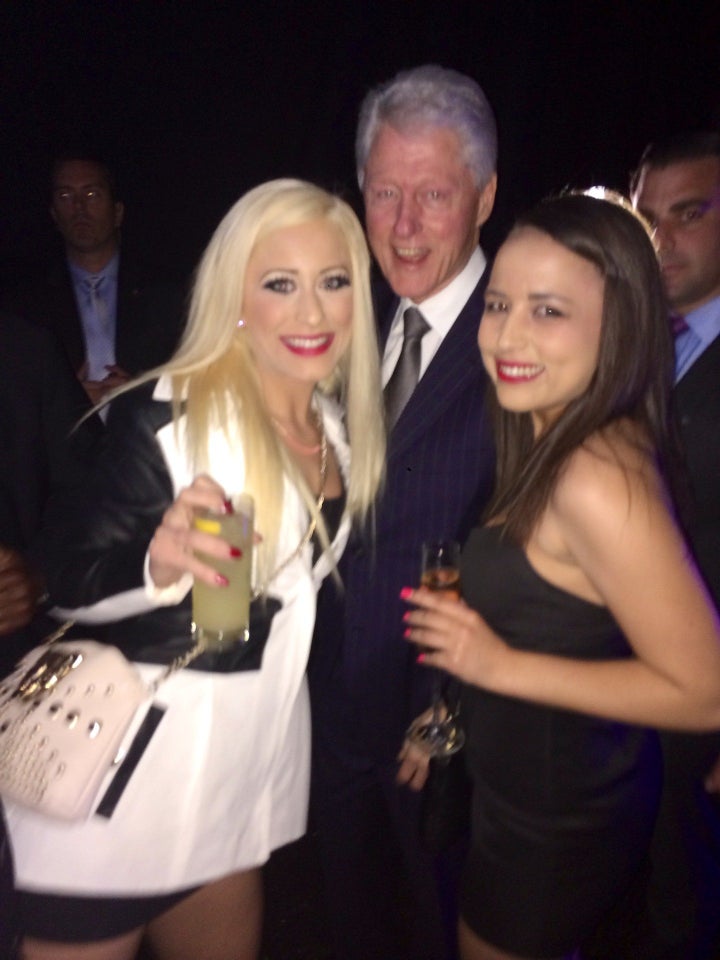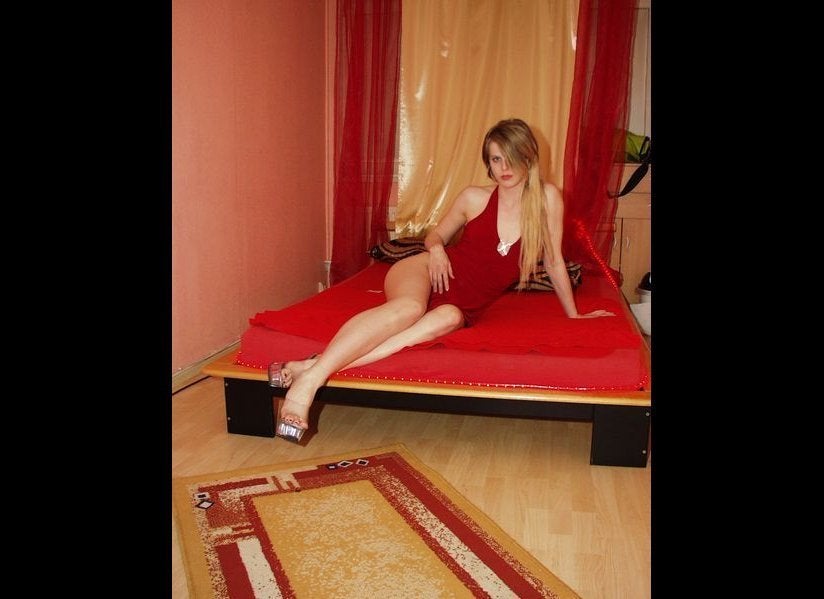 Prostitution Around The Globe
Popular in the Community