 Hooters, the casual dining chain beloved by straight men who don't have cable Internet access and recently forgot to renew their Maxim subscriptions, just turned 30. And like an aging swimsuit model wary of the younger competition, the chain decided to give itself a facelift as a birthday present.
Specifically, the chain spruced up one location in the Upper Kirby neighborhood of Houston, Texas. The 20-year-old branch of the chain was remodeled with what a Hooters press release described as "sleek and contemporary finishes and a more comfortable dining experience." BrandChannel said that the new design "nudges its decor slightly out of the man-cave."
We'd also add that, like many other chain restaurant redesigns, the new look shows the unmistakable mark of Chipotle. Think a mostly natural, industrial color palate with occasional flourishes of red.
Click through these photos from the Kirby location to see for yourself: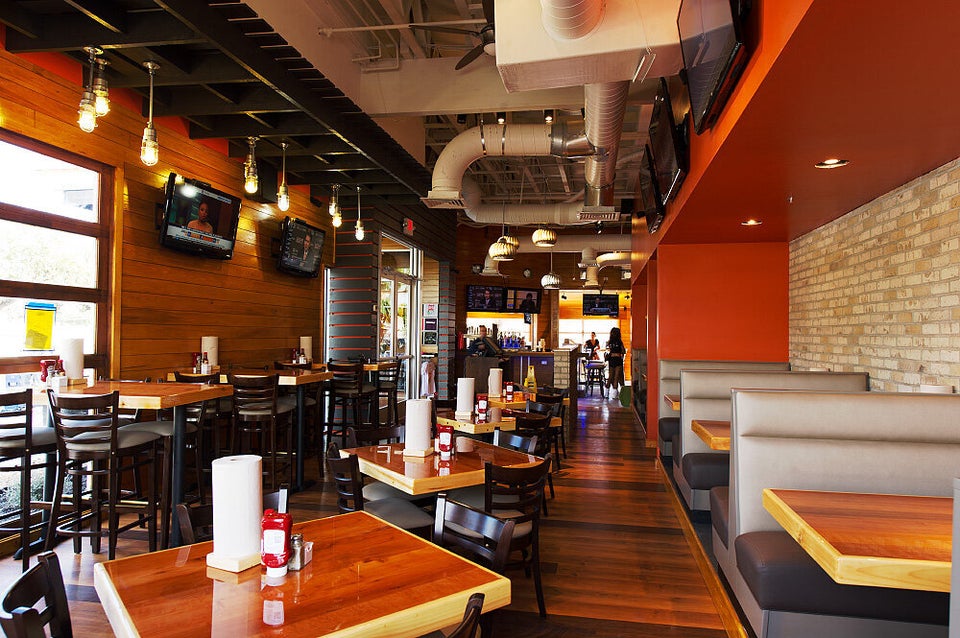 Hooters Redesign
It's not yet clear when or if Hooters will roll out this exact design to locations across the country. But it seems like a good bet that they'll be revamping many branches soon as part of a larger re-imagining of the company under new CEO Terry Marks. Which is wise, given how often aspiring new "breastaurant" chains are opening up these days. Gotta stay abreast of the competition!
Related