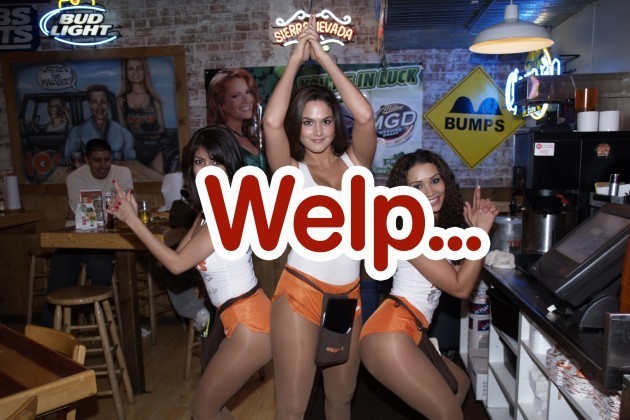 Our continuing series showcasing the best of user generated reviews on the web, this time on the topic of on the world/Florida's most famous breast-raunt.
This Guy Is Actually Quite Satisfied

Thank god for Thunderbird.
Catcher In The Fries
"Eventually I tried to give that long stare like hello I am here but the catchers mitts didn't process." You're hired.
The one in San Antonio really is so much better.
The Wings Are Good But This Is A Terrible Office
Also, the printer was out of ink.
Merry Christmas
Pretty sure Paco doesn't get it.

Twinky sounds pretty cool though.