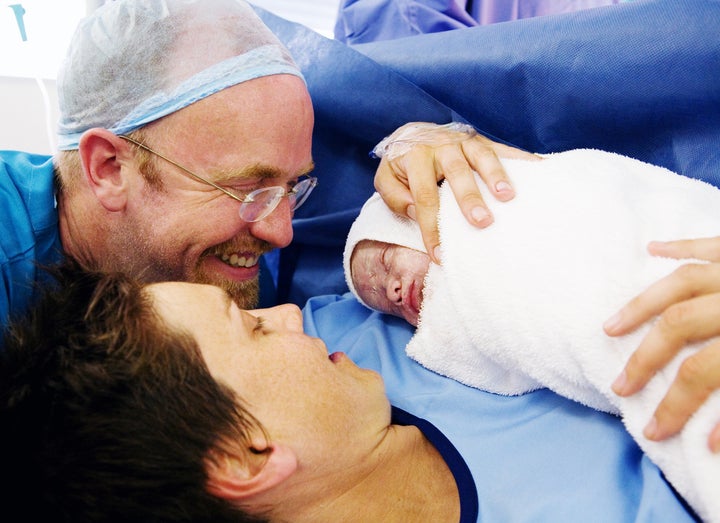 Until now, only Sweden had success: a healthy baby was born in 2014 as a result of a uterine transplant with a total of eight babies born since, all at the Sahlgrenska University Hospital in Gothenburg. A key member of Baylor's transplant team, Dr. Liza Johannesson, an OB-GYNn from the Swedish hospital, joined the U.S. effort. The first U.S. uterine transplant was performed at the Cleveland Clinic in 2016 but failed after two weeks due to an infection.
The success in Texas offers promise for women with uterine factor infertility (UFI) who are unable to get pregnant or carry a pregnancy due to congenital abnormalities, fibroids, scarring and other issues. The new mother in Dallas was born without a uterus; other women may have had theirs removed due to illness such as cancer or complications from childbirth. Until now, their only option for having a genetically-related child was to use a surrogate mother. As many as 50,000 U.S. women may be candidates for the new procedure, according to researchers.
Baylor and other select U.S. academic medical centers have been approved for clinical trials to perform uterine transplants on a specific number of women. The clinical trial at Baylor was designed for 10 women; of the eight to have received the transplant, there has been one live birth, one woman is close to delivery, two are trying to conceive and four others had the transplant fail. Most of these woman – between the ages of 20-35 – have Mayer-Rokitansky-Küster-Hauser (MRKH) syndrome, where the uterus is absent or underdeveloped.
There is tremendous excitement to have replicated the success from Sweden although Baylor is expanding how they perform the transplant in major ways, including the use of a donated uterus from a living, non-relative as well as from deceased donors. For this first birth, a nurse who already had two children donated her uterus for transplant.
Unlike other transplants, this one is not permanent. Instead, the "temporary" uterus is intended to provide enough time for a woman to get pregnant through in vitro utilization (IVF), experience one or two successful pregnancies and then have the uterus surgically removed. As a result, a woman is not required to spend the rest of her life taking powerful anti-rejection drugs that have very serious side effects.
To Dr. Giuliano Testa, Baylor's Surgical Chief of Abdominal Transplantation and principal research investigator and Dr. Johannesson, the motivation to perform the complex surgeries results from "meeting patients and coming to understand how devastated women were to find out that they would not be able to have children."
The procedure is complicated for both a living donor and the recipient and takes about fivehours for each. Following a successful transplant, a woman recovers and starts menstruating. IVF must be used to get pregnant because the uterus is not attached to the ovaries. Following hormone treatment, eggs can be implanted one at a time. Any resulting pregnancy is considered high-risk and requires delivery by cesarean section. So far, each birth has occurred at 32-36 weeks.
One difference between the Baylor and Swedish approach involves how long to wait to try and get pregnant following the transplant. In Sweden, doctors waited a year for the woman to heal and recover before trying to start a pregnancy. Dr. Testa wanted to start the pregnancies earlier because the women in his clinical trial were young and healthy, did not need a year to bounce back from surgery and waiting kept them on anti-rejection drugs longer than necessary.
For now, the cost of uterine transplants is being covered by research funds. Baylor is currently compiling cost data but experts estimate when the procedure moves beyond the research phase, it may cost approximately $200,000 – $250,000, about the same price as a kidney transplant. Dr. Johannesson says she doubts insurers will ever pay for something like this.
Dr. Testa described the meaning of his new work: "We do transplants all day long. This is not the same thing. I totally underestimated what this type of transplant does for these women. What I've learned emotionally, I do not have the words to describe."
There's more good news ahead: another woman from the Baylor clinical trial is close to delivery, according to Dr. Johannesson. "Then we have a couple of other women in different stages of the procedure, so we're hoping for a very happy 2018."
For women who have been told they could never get pregnant or deliver a baby due to uterine-related problems, the birth of a baby boy in Dallas offers hope that someday these medical advances might help them, too.